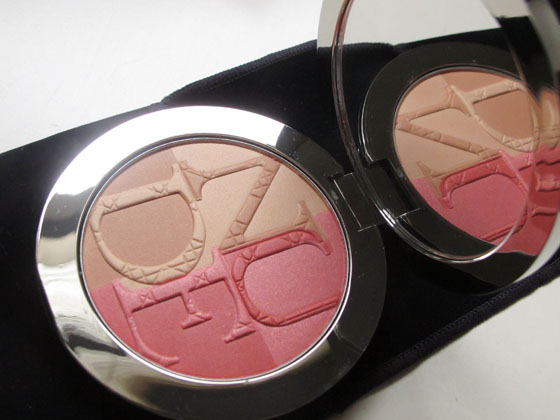 Dior Summer 2013 Bird of Paradise Collection features a must get Bronzer & Blush duo... it is the perfect pairing of a blush and a bronzer, and this pair of shades will soon become my everyday face accompliment.  
This summer, Dior introduces a multi-faceted product that provides all the tools for achieving fresh-faced beauty. A unique hybrid of bronzing powder and high-pigment blush, Dior's signature cannage patterned compact holds a quartet of bronzy shades and bright tones ideal for illuminating the complexion and sculpting cheekbones. The iridescent harmonies blend seamlessly to create a multi-dimensional effect, while complementary light and dark shades provide subtle highlighting and define the natural contours of the face.
I love all my Dior summer bronzers from previous years, and this no exception.  This retails for $90 (9.5g) as compared to last year's bronzer (10g, $70+, go figure).  But if you buy this at airport DFS it's $76 each.  
The bronzer/ blusher duo comes with a velvet pocket pouch and its own kabuki brush - which is very good quality by the way.  They are great to include in your makeup bag should you need to touch up during the day. 

Here's a closer look:   The embossing is just exquisite.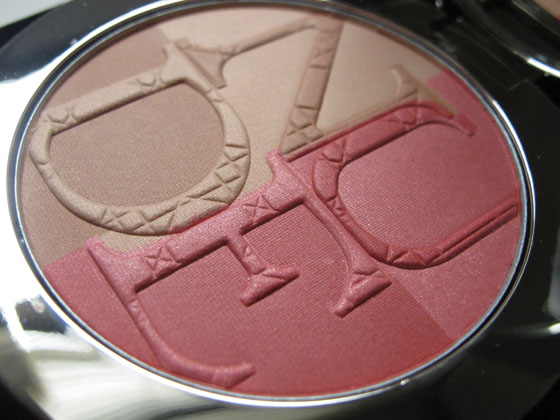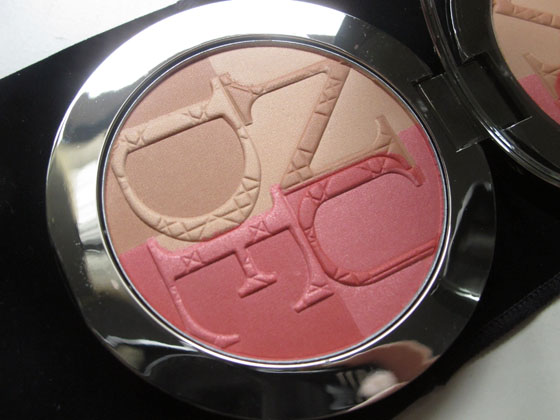 and a swatch of both shades side by side. 
I think I will try to get my hands on Coral Glow if I have the chance..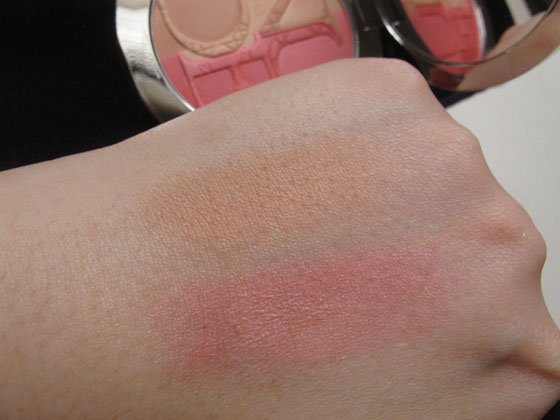 As you can see my Dior Bronzers from last summer are very very very well loved.  
They are that kind of bronzers which is perfect for my light skintone.  The powder is so fine, and very soft.  I would compare these to my Guerlain bronzers and blushes.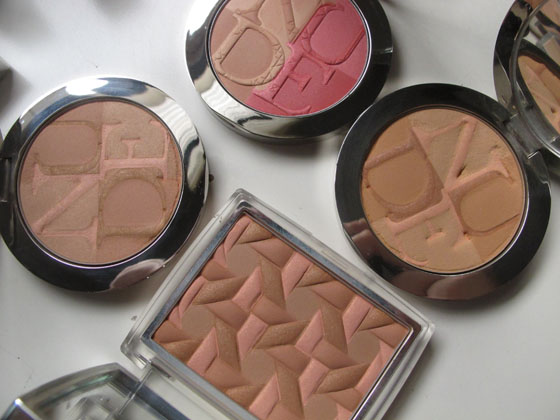 A comparison of Dior bronzers from the past 3 seasons.  They are all very similar no doubt.  I like they are are not shimmery and yet not entirely matte.  They give my skin the most natural warmth, and I just LOVE LOVE LOVE them.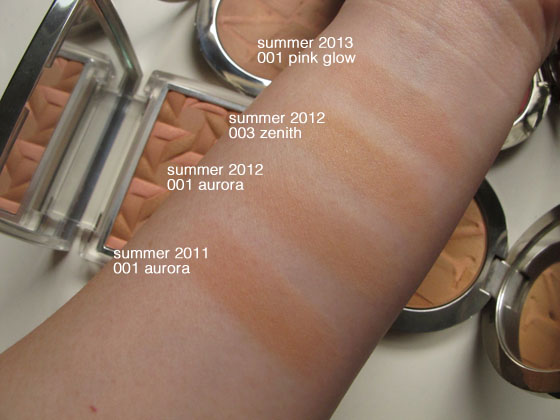 Hope this entry is helpful, and thank you for reading!