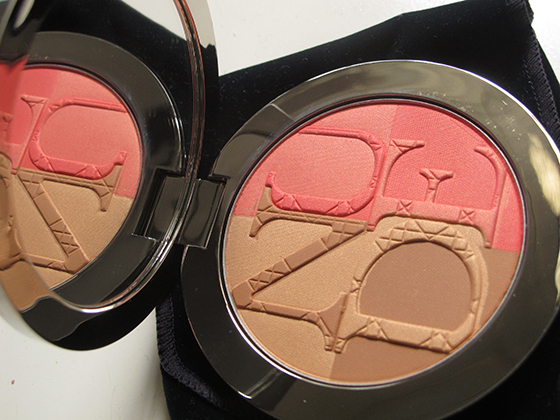 Dior Summer 2013 Bird of Paradise Collection - I am so glad that Mabel manages to score an extra Coral Glow at duty free, and this is how I very quickly got my hands on the beautiful Coral Glow, for swatches of Pink Glow, click here.  I love all my Diorskin bronzers, they are so natural and so easy to use.  This summer's bronzer and blush duo makes for a great multi-purpose product.  The power is so finely milled and smooth. 
This summer, Dior introduces a multi-faceted product that provides all the tools for achieving fresh-faced beauty. A unique hybrid of bronzing powder and high-pigment blush, Dior's signature cannage patterned compact holds a quartet of bronzy shades and bright tones ideal for illuminating the complexion and sculpting cheekbones. The iridescent harmonies blend seamlessly to create a multi-dimensional effect, while complementary light and dark shades provide subtle highlighting and define the natural contours of the face.

The bronzer/ blusher duo comes with a velvet pocket pouch and its own kabuki brush - which is very good quality by the way.  They are great to include in your makeup bag should you need to touch up during the day. 
Close ups: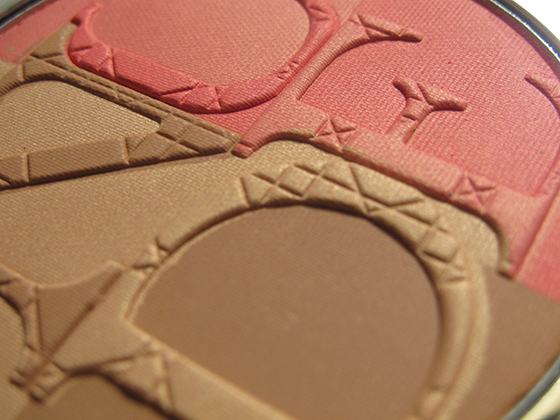 And swatches - Coral Glow is much warmer than Pink Glow - not that it is any much darker I think.  I love how the shades have this subtle sheen, and just looks so softly pigmented.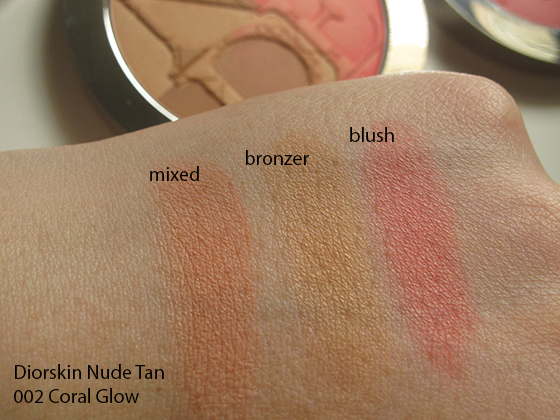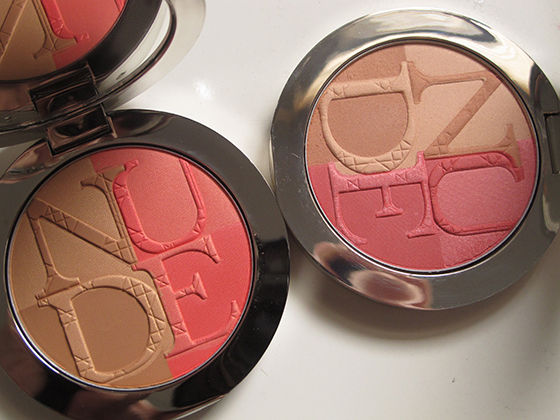 Comparisons: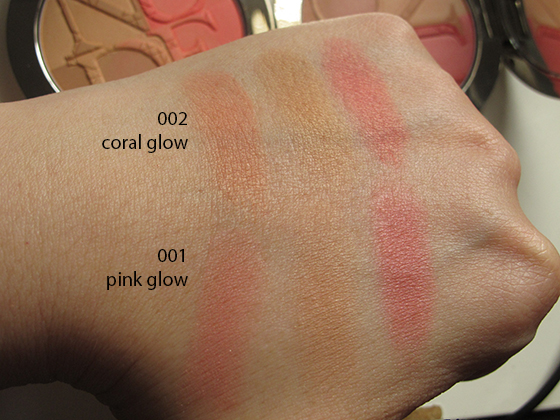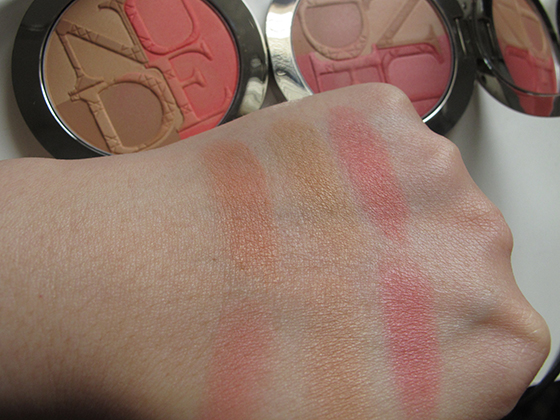 Have you gotten any of these yet?
Thank you for reading!