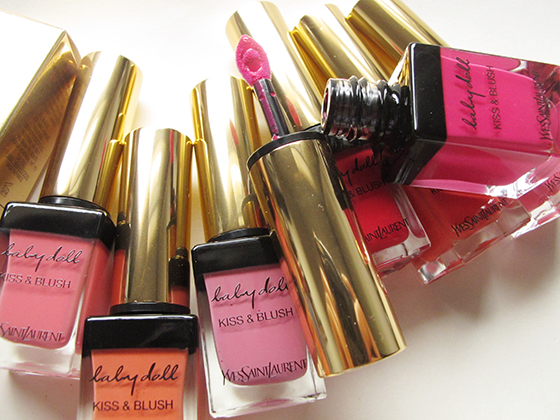 Hi hi!!
So this is such an overdue entry, I had pictures for these ready to go, but kept forgetting in the midst of my backlog and loss of mojo for a few weeks - I think this is how I am going to start my next few entries, please bear with me.  Hope you find them helpful nonetheless! 
So here's a recap of the swatches of these YSL goodies, and a more detailed feature entry is up here - click click! 
In this entry, I have used No 4 on my lips, and No 2 on my cheeks as blush.  I will be showing you the application process.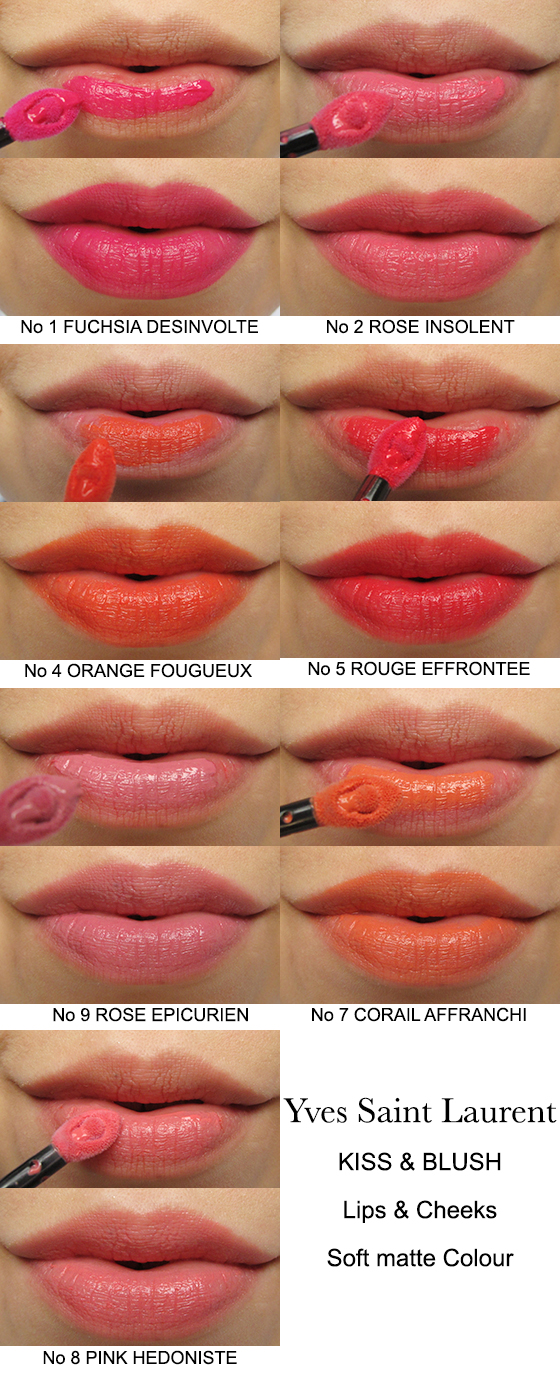 Because of the air-whipped formula, I decided to try this over my face which has already been set with powder.  I figure that it should sit well over (instead of the traditional way of cream on cream, then set with powder method) - and I am glad to say that applying the YSL Kiss & Blush over powdered skin did not cause any cakiness nor patchiness at all.  I started by dotting the product in the general area where I want the color to spread, then I use a synthetic buffing brush to LIGHTLY blend and even out the dots. The result is a soft diffused color that did not emphasise my pores.  And it dries/ sets nicely so I would say as a blush this lasted me a good 6 hours before some fading happened.
Of course, you can always build up the colour intensity and add more if desired.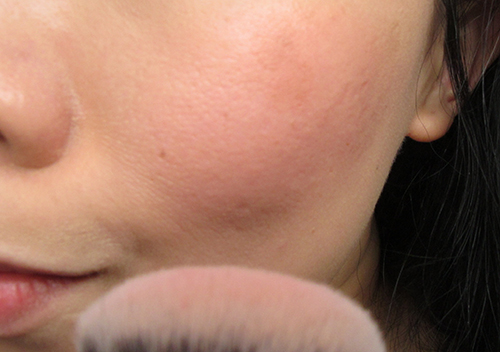 Here's an overall look.  Because I did this a few weeks back... I forgot what exactly I used (pretty sure it's a YSL combo cos I like to matchy matchy as far as brands are concerned - Touche Eclat liquid foundie plus the compact to set, and I think I used Urban Decay NAKED 3 palette).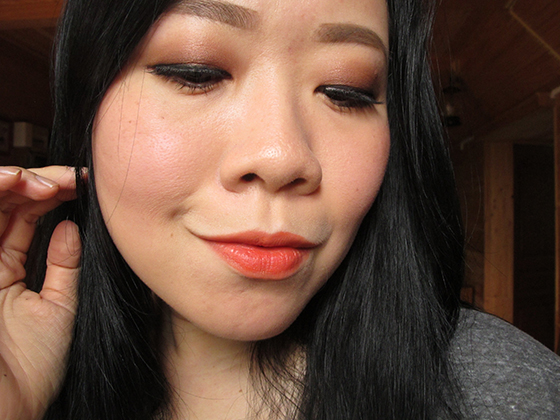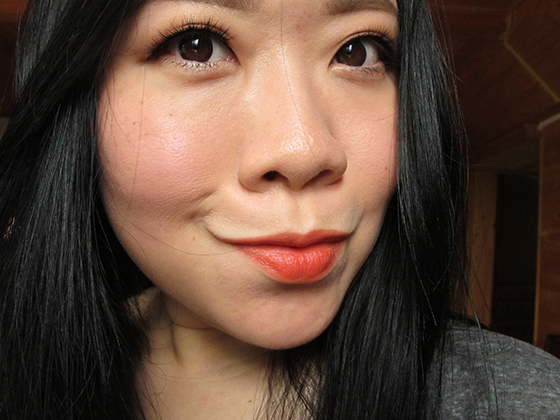 Bottomline:  This is a great extension to the YSL lippy range, and something that packs more if you aren't a fan of their powder blushes (which I think could be softer) and more versatile than their current cream blush pots.  The color range is impressive, and you will be sure to find something you fancy!   p/s shu uemura has their gelato in tint (also lip and cheek multi-purpose colors) which have been launched and which I have been loving as well... very similar in terms of formula I must say.  I will be featuring those shortly too! 
Have a fabulous long weekend!   See you soon!