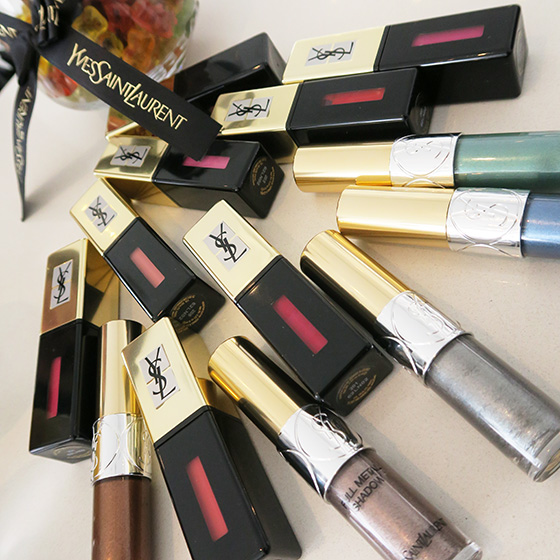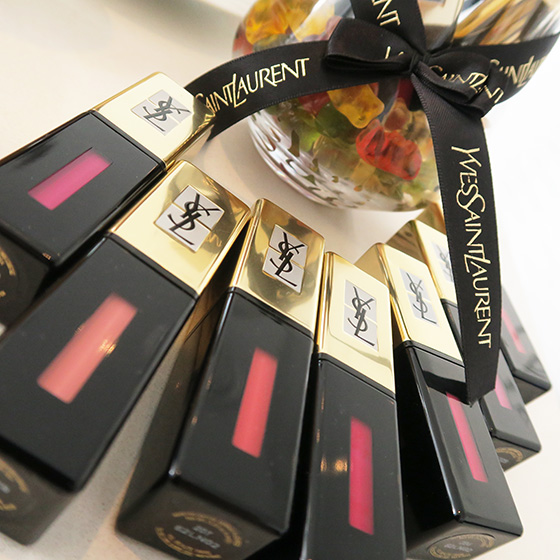 Vernis A Levres Pop Water
The First - Bright, translucent glossy lip colours that last
The Only - Instant fresh sensation with 10 hour hydration
The Best - Long-lasting water brilliance with no compromise 
The Inspiration - gummy bears, for their watery translucency and bright vibrancy, gives inspiration for the 3rd revolution of Vernis A Levres.  Inspired by the use of the same type of high-grade colourants found in Gummy Bears to replace pigments usually used in lipsticks, so as to give a fluid dispersal of even colour on the lips when applied, where pigments would not have given the same effect to such perfection. 
12 shades, retailing as S$49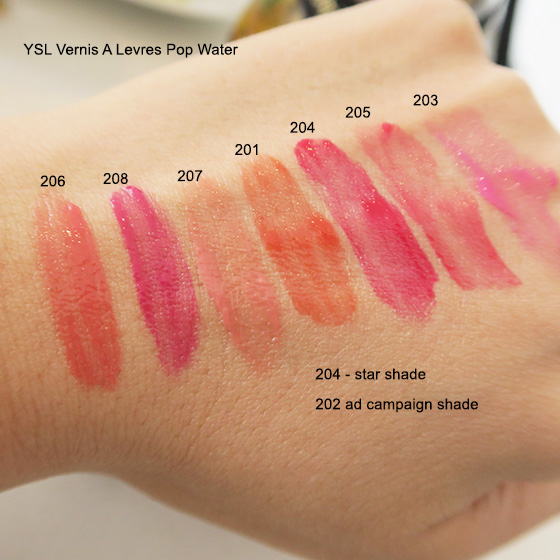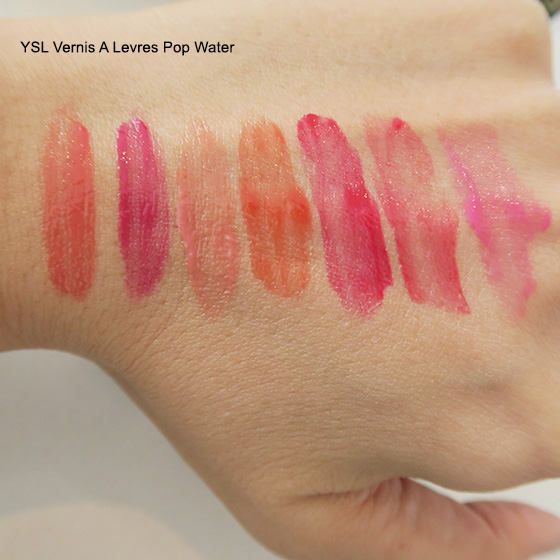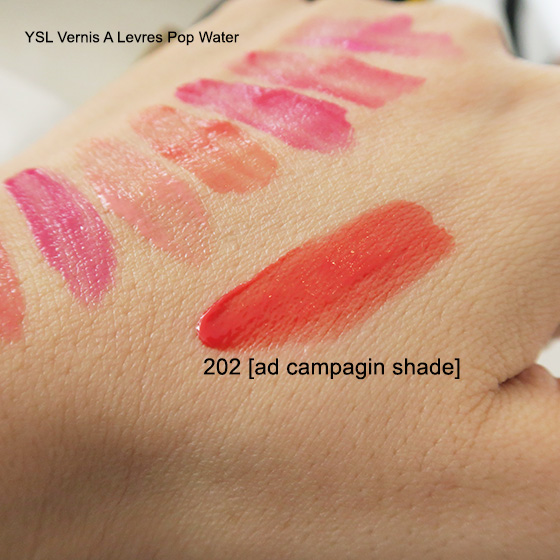 Vernis A Levres Plump-Up
The First - Glossy Lip Push up by YSL with long lasting results and durable hydration. 
The Only - Lip push up with thermoactive hot and cold contrast to instantly plump lips
The Best Full shine Plumper, lasting up to 6 hours
Application - use alone on lips, or under lipstick 
1 shade, retailing at S$49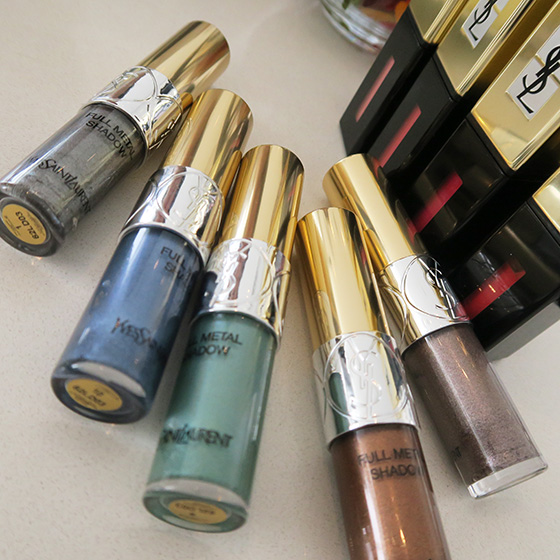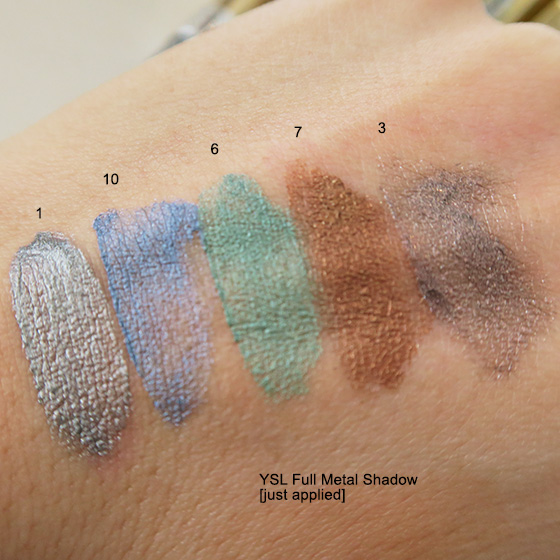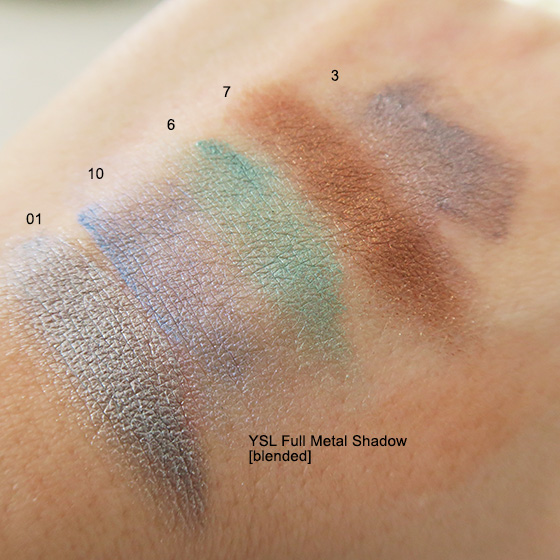 Full Metal Shadow 
The first - full metal liquid eyeshadow that lasts up to 16 hours
The only - patented applicator allowing multiple makeup finished (use flat end for eyeshadow, use sharp end for eyeliner)
The best - immediate fresh sensation and blendable colours from liquid to powder finish on contact with skin
Application - use flat end of applicator to apply for whole eyelid, blend with fingers or brush. use sharper tip of applicator to apply as an eyeliner. 
10 shades, retailing at S$45 
Available 22 May at YSL Boutique at ION and TANGS Orchard, with a special animation happening at TANGS Orchard.  You can head down for a complimentary signature lip service where you can discover the new <strong>Vernis A Levres Pop Water.
Stay tuned for a giveaway on my instagram (@makeup_blogette) which I will annouce tomorrow. 
Thanks for reading! </strong>