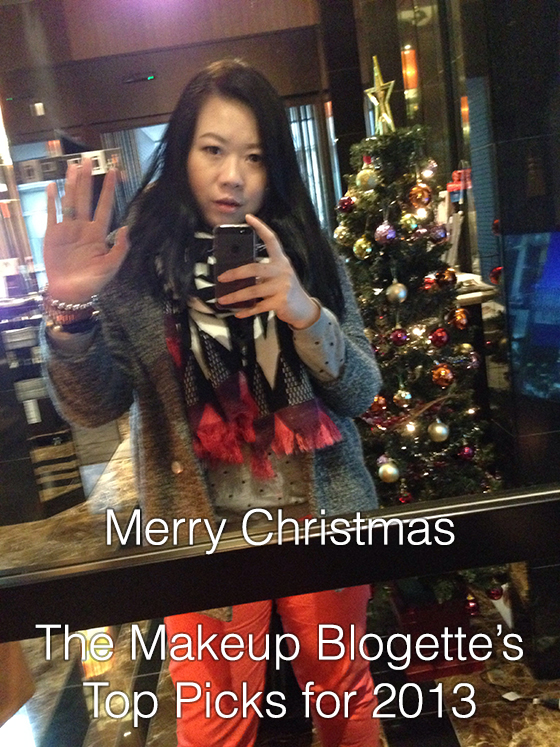 Last year, I did a top 12 of 2012 (link here) and now is the time to do another one...everyone says how scary time flies, and I can't agree more.  Getting older, getting fatter (NOT going to happen anymore) and my blog has its share of highs this year.  I had the chance to attend more events, previews, parties, not to mention hosting my very own Christmas party with NARS just last week - the biggest high for me blog/makeup wise this year.  Also this year probably set a record in terms of blogsales organised, ending in the finale of a very successful makeup clearance sale back in Oct. Just think of all the goods and monetary transactions going on.  But attending events and organising sales are just part of the larger picture here...my love for makeup, my hobby, our hobby. Attending events for others might be a fashion show, shameless photo opportunities, but for me, it's like doing future makeup shopping, being informed of new stuff (so that even if BAs dunno anything about the latest summer collection, I ALREADY KNOW).  I get to check out what is coming out in the coming 2 -3 months, I start making mental list of what to buy, I can't wait to share such information & pictures with my friends, share with you the new stuff that's coming out.  
I appreciate all the messages, discussions and feedback that I receive from everyone, though sometimes I don't get to reply to all comments.  Learning about makeup and beauty, playing with them, using them is always a fun journey and I am glad to be able to do it along with all my readers, long time friends and fellow makeup junkies.  As the year draws to an end... let's look forward to the exciting future! (oooo how cheesy I am.. lol) 
So, this entry will consist of my top picks for the year - and and I try not to go too much into each category.  If you click on each product name, you will be directed to the feature/ review of that product.  I know such a list can be reductive, and I try out so many products this year... there are lots more which I can't possibly... not because they are not good (you will find a lot of positive reviews on the blog - I just don't believe in mentioning/ featuring stuff which I don't enjoy.  If you have seen it on the blog, 99% of the chance would that I enjoyed using them. 
NOTE - you might realise I did not include any top BLUSH or BRONZER or HIGHLIGHTER in this list - that's cos... I can't pick any.  Of course I can ramble off a list of cheek stuff I like... but truth is, I rotate too many blushes to pick one or two (and not being fair to the others that I love and use).... and I always use the same HG bronzers for the past couple of years..and as for highlighters.. I don't use them everyday (I rather use a all over face finishing powder) so I can't pick. 
Makeup Base/ BB Cream 
MAQUiLLAGE Multi Base BB cream 
I would lump all the bb creams, makeup base etc etc type of product in this category.  This year, I am impressed by MAQUiLLAGE Multi Base BB Cream - it evens out the skintone nicely, and provides a great base for your makeup.  It works well under both powder and liquid foundations.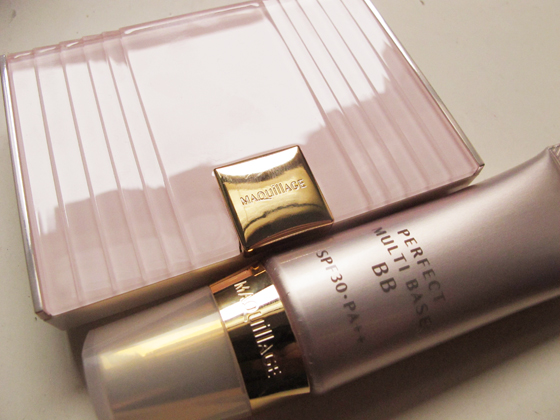 Powder Foundation 
Clé de Peau BEAUTÉ brightening powder foundation
This is the BOMB of all powder foundations.  Pricey, yes.  Worth every penny, hell yeah.  I have made a huge dent in this, and I am glad I have a refill back up.  This is the only powder foundation this year (well, in many years) that has truly blew my mind - awful overused phrase... but true.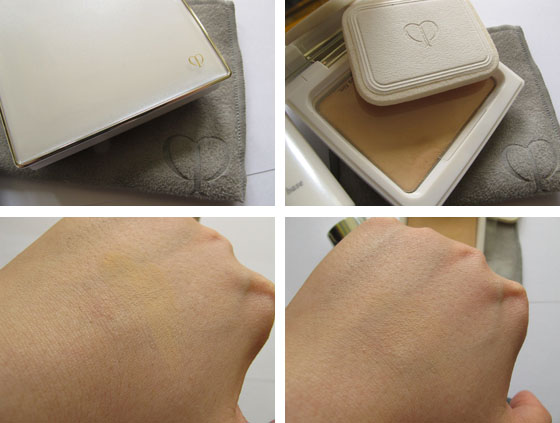 Liquid Foundation 
Shu Uemura Lightbulb Foundation
I was impressed by this foundation on first use.  It delivers on finish, coverage and longetivity.  I don't use the sponge with it, and I personally didn't notice anything different.  It comes in many shades, so I am sure everyone can find her own shade!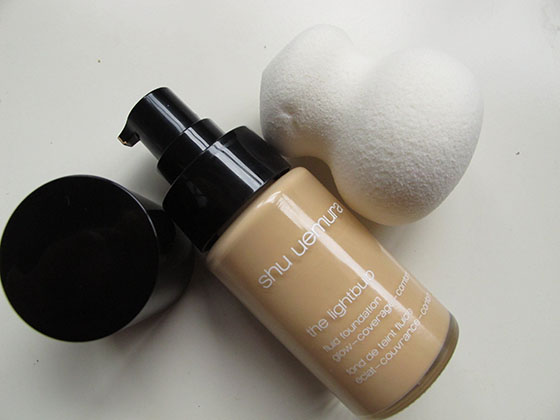 Lancôme Mat Miracle Foundation
If you want a long lasting matte foundation - you can't go wrong with the Lancome Mat Miracle.  It has a smooth finish that makes you look radiant without being shiny. 
Concealer 
Nars Creamy Radiant concealer 
 
This is a very hyped product from NARS that totally lives up to the hype.  It has enough coverage, and is one of the few concealers I can use on both my spots and under my eyes.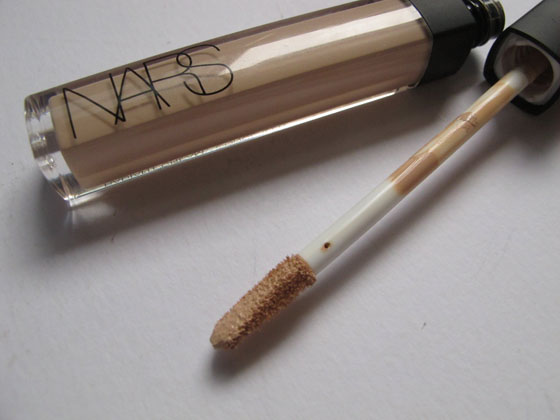 Powder 
Suqqu Chiffon Feel Loose Powder
I love the slightly pink tone loose powder - it provides sheer coverage, so fine and sets my foundation beautifully for the whole day. 
You can read all about my theory behind setting and finishing powders in this entry here.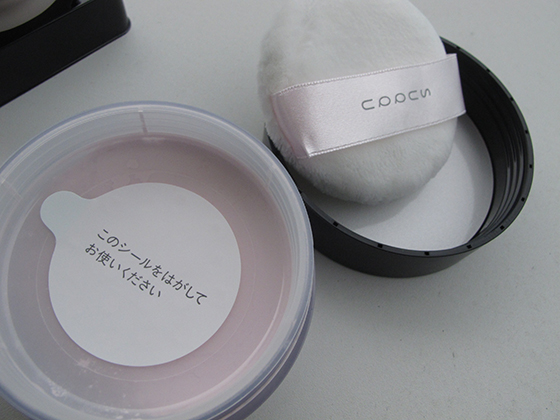 Lipsticks
This year has also seen the launch of several lipstick ranges from the various brands, and I am fortunate enough to be able to test out the whole color range of some of them.. and these are my absolute top picks.  
Shiseido Perfect Rouge - BEAUTIFUL colors and formula.  I wore Showgirl quite often while I was in Japan.. long lasting and never drying. 
NARS Satin Lip pencils got me and my girlfriends in a frenzy when they launched.  I have 6 or 7 out of the 12?  And I love all of them.  Color, ease of application and formula - won me over. 
YSL Glossy Stain Rebel Nudes - a long lasting sheer stain sounds like an oxymoron, but you got to believe it.  I love the range of colors they brought out, and you need at least a couple in your collection.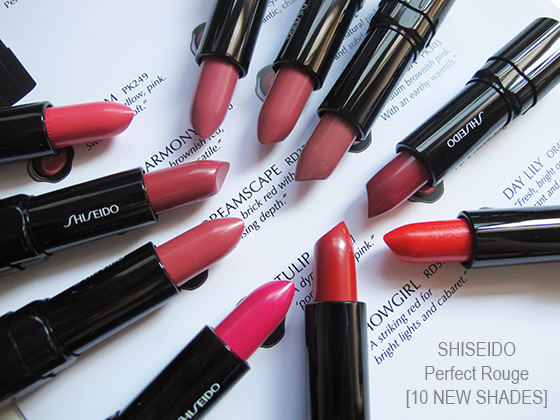 YSL ROUGE PUR COUTURE GLOSSY STAIN REBEL NUDES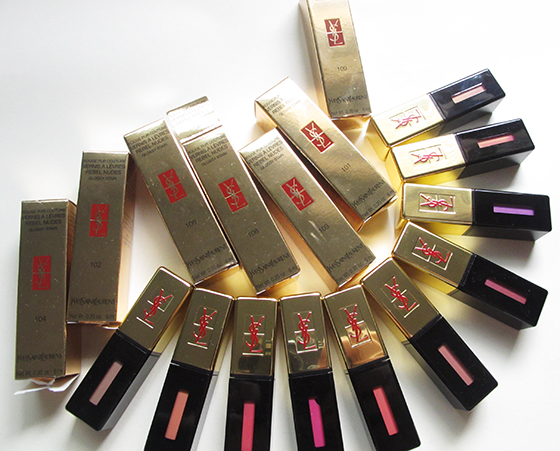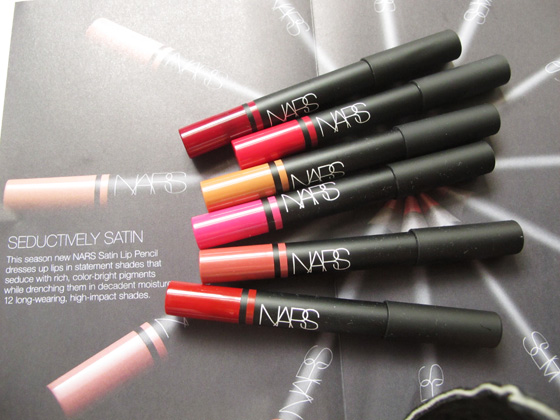 Eyeshadows
Lancôme Hypnôse Doll Eyes Palette 
Lancome reformulated their eyeshadow palettes and each of the 24? palettes are amazingly pigmented, metallic, shimmery and just super intense.  I love all the neutrals and they are just fantastic.  And the packaging is sleek and innovative - the magnetic appliators are brilliant.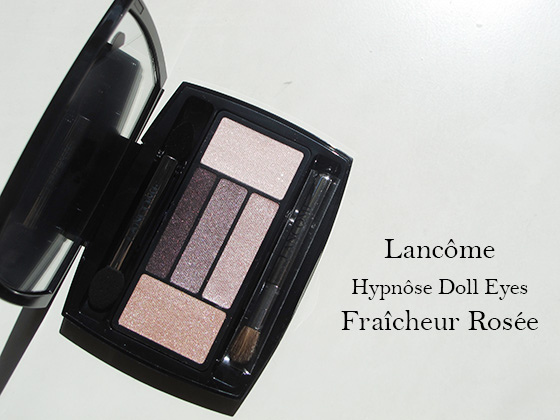 Eyebrows 
This year I started filling in my brows using brow powder and the Shiseido Brow styling compact is now a staple in my daily makeup routine.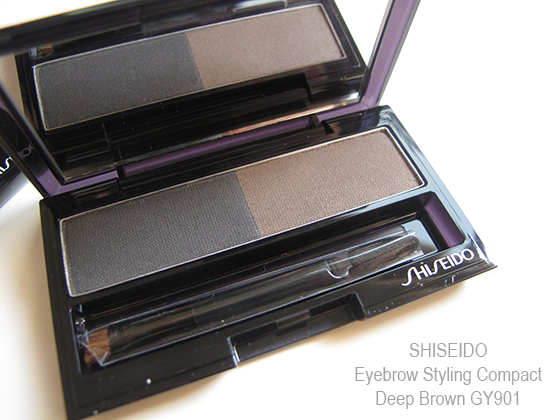 Nailpolish
The packaging, the formula, and best of all the oolor - if there's a deep red you need, it will be Burberry Oxblood.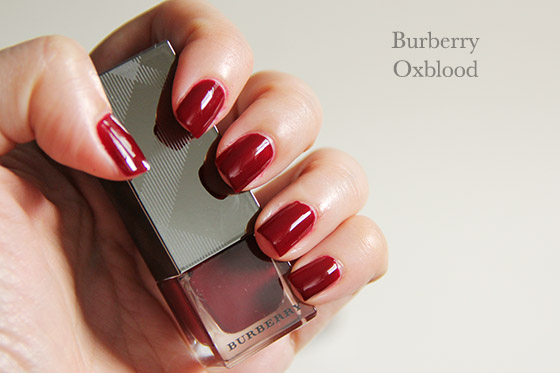 Hair
Percy & Reed 
I know I haven't actually featured any Percy and Reed products on the blog, but I have tried 4-5 products from them.. and every one did not disappoint me at all.  Their products for fine hair actually WORKS.  My fine and sometimes limp hair comes to life when I use their No Oil-Oil for fine hair, I love their TLC hair mask, and their dry hair conditioner is awesome.  And everything smells lovely... I just love the brand as a whole for their effective products!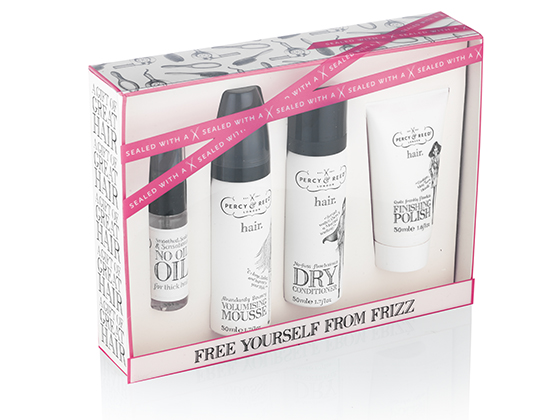 Skincare Breakthrough 
Sulwhasoo's whitening skincare range - SNOWISE EX
Reviewed Sulwhasoo's whitening range at the start of this year, and I love every product that I got to try out.  I haven't had the need to re-purchase, as I am always trying out a new range every 2 - 3 months this year.. but the Snowise range is the most impressive and effective whitening/brightening range I have ever used.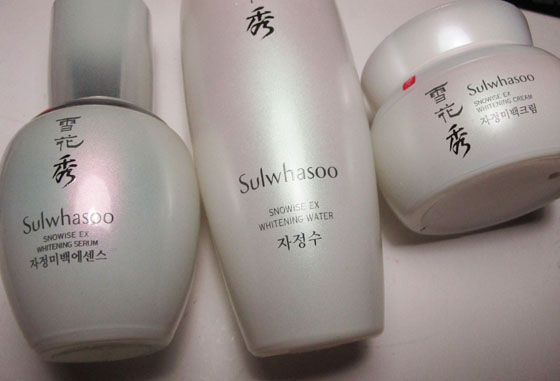 Skincare Discovery 
SkII Facial Treatment Essence 
This is a surprising skincare discovery... I never thought I would be a SKII user.. I know they are wildly popular and there's a strong following, but yeah.. I never jump on the bandwagon.. until I tried the FTE on a whim lately.. and found myself loving it.  The rest is history.  A pity that I have given away several SKII products away before cos I never got to trying them out.  Now I am a convert.  Currently using the stempower cream as all.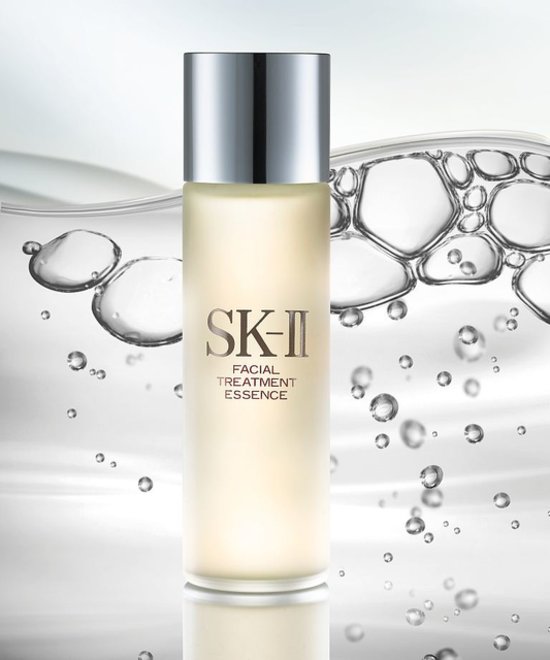 Makeup Brushes 
This year I got to try out and also purchase makeup brushes... and I am impressed by our own homegrown brush brand, 13rushes.. I have reviewed their collection recently (click the links below).  For eye brushes, I have venture beyond my trusty MAC217 to find its equal and some superior counterparts in the Hakuhodo J-series brushes.  I don't do complicated eyework, so a somewhat dense yet fluffy brush is good enough for most of my eyeshadow application needs. 
Eyes - Hakuhodo J-series brushes 
One of the highpoint this year was the awesome Makeup Sale that I got to organise together with my friend Pearl.  The turnout was a total pleasant surprise and I think everyone had a great time shopping our stash.  
Another highpoint is the NARS Christmas Party - I got to know about it and started planning it with the NARS team while I was away in Japan.. and it's such an amazing opportunity to meet those who came.
I also enjoyed writing my piece on Instagram being the new Blog.. what are your thoughts on that? 
Last but not least, ending this entry with LOTDs -- 
The blog is full of looks of the day (LOTD) featuring new products, current faves and random posing... and here is a recap of my fave looks that I have posted this year - in chronological order:
21 Jan 2013  Lancome Color Design Palette in Bronze Armour
02 Feb 2013 Urban Decay Naked Basics Palette 
11 May 2013 Look with Bloodroses  (on the eyes Lancome x Alber Elbaz Wide Eyes palette)
27 July 2013 Shiseido A/W 2013 Into the Woods 
19 Aug 2013 Tom Ford Burnished Amber Palette 
24 Aug 2013 Nars Fall 2013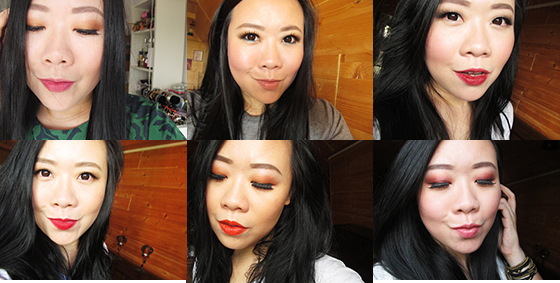 Looking forward to 2014, I wanna be healthier, lighter and be more organised in general.  I do expect the blogging frequency to be about the same as this year...mostly quiet during the weekdays... and spamming during the weekends.  
A HUGE THANK YOU to everyone who has been following and keeping me in your makeup and beauty bookmarks all these years!  
Thanks for reading and happy holidays, happy new year!  Cheers and hugs!