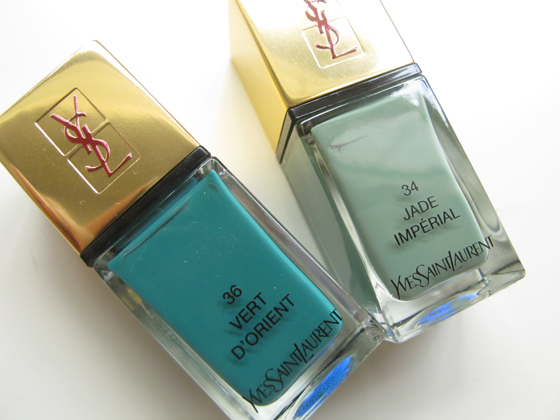 YSL Spring and Summer collections see the release of two highly sought after polishes - Jade Imperial, and Vert D'Orient.  Supplies of both shades are extremely limited, though the stores do re-stock them time to time.  It is best to put your name on the reservation lists, to avoid any disappointment.  They retail for S$35 each. 
I recently added Vert D'Orient to my collection, and it is beautiful.  I like the fact that it is dark enough, and has that milky muted tone which makes it look less green.  YSL polishes have excellent formula, and this is no exception.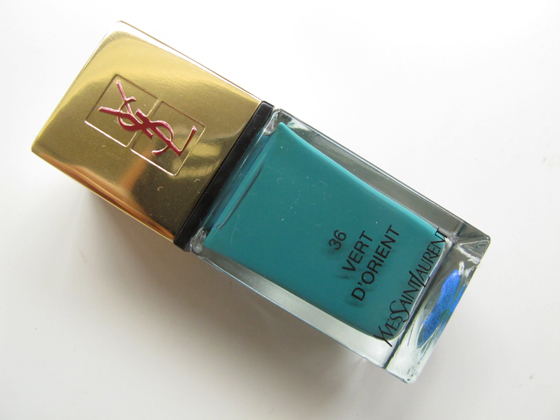 I paired both shades together for the ultimate YSL SS2013 Jade manicure look.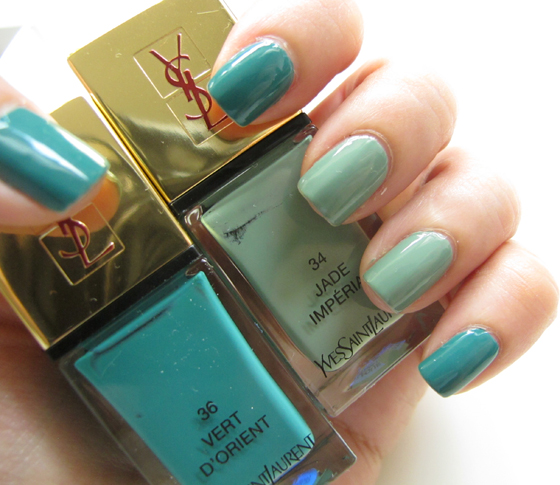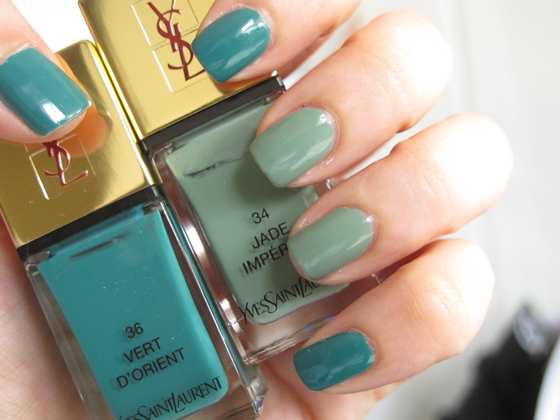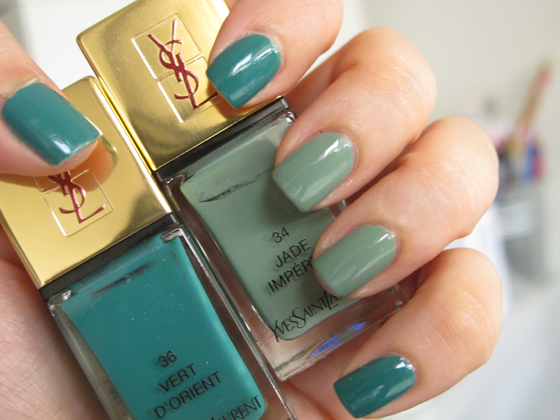 Loving this combo!
What's on your nails recently?
Thanks for looking!