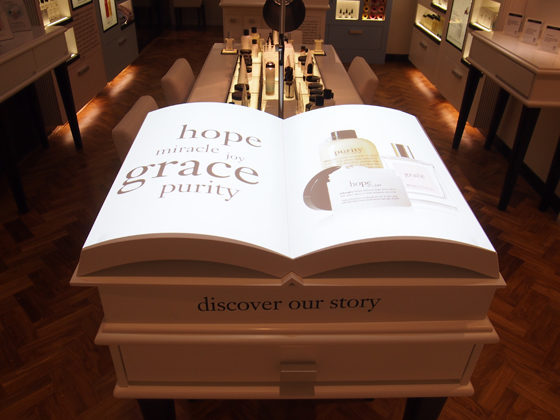 Nov 2012 - Philosophy opens its first concept store in Singapore. Inspired by the brand's values of mixing a scientific approach to skincare with inspirational messages, philosophy has garnered a devoted following around the world. 
Based on a library theme, the new 'shop in shop' will entice you to enter the wonderful world of philosophy and experience the products at their own pace.  By blending new technology, digital elements and the traditional library spirit, philosophy creates a delightful interactive environment that is truly unique. 
The concept store will offer an exclusive service area where you can try different products at the philosophy peel bar and get advice from beauty experts.  You can also catch up on the latest innovative content through the interactive 'magic book' (pictured above). 
Through this unique environment, philosophy is wishing to tell a new story in Asia by offering its customers innovative services for a truly engaging experience. 
More photos: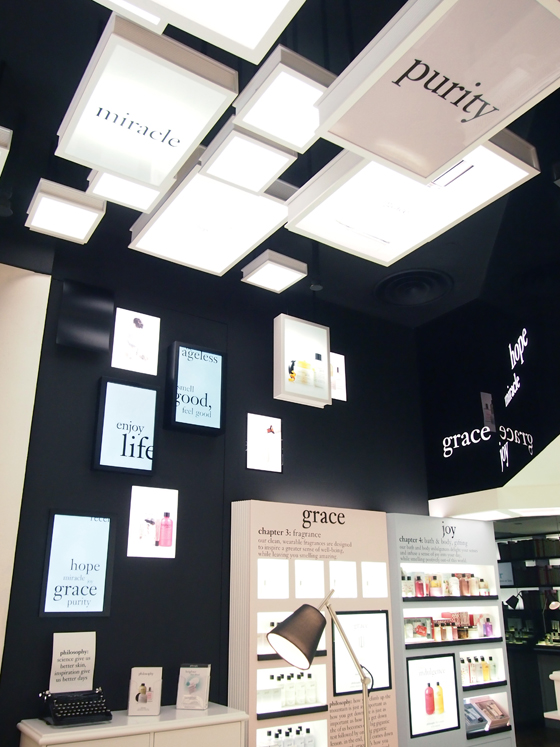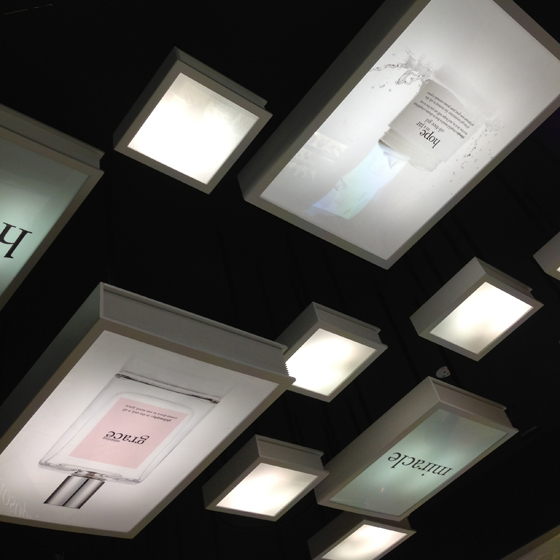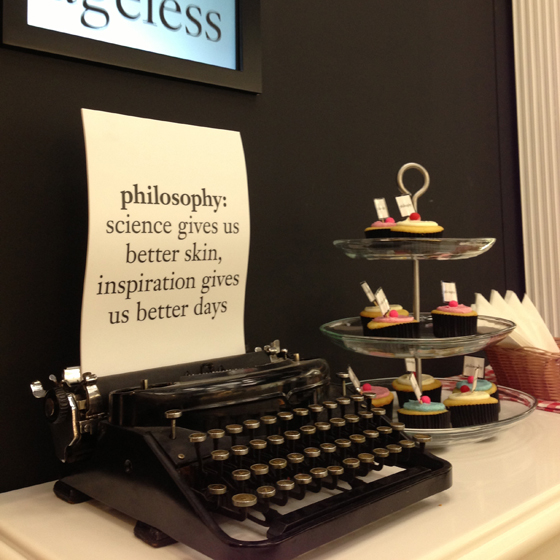 and this Christmas item is on my wishlist: