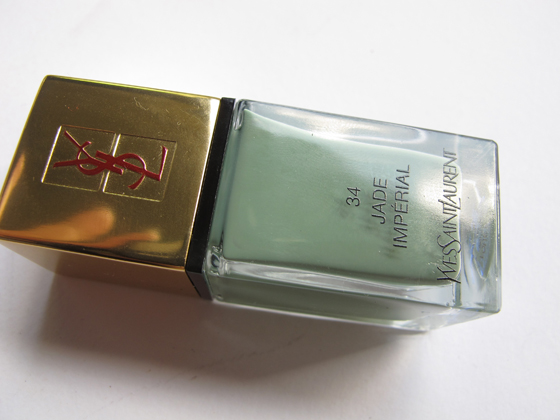 Hi hi,
in this entry, we have the highly sought after YSL Jade Imperial - yes, by the time I got to purchasing this shade, it was already sold out, I had the YSL staff at Tangs orchard reserved it for me.  
It is a muted jade green....Whenever you have mint, teal, jade in all sorts of shades, people seem to go crazy for it.  Remember Chanel's Jade? Nouvelle Vague? Dior Saint Tropez...and in the mass market, China Glaze For Audrey?  Essie Mint Candy Apple?  Indeed, it is so easy to name a list of iconic 'mint' shades.  
I am glad to have this in my collection.
The formula is amazing, creamy and opaque in two coats.  It is very smooth and easy to apply.  It dries a little darker..but otherwise, pretty true to the color in the bottle. 
I had this color painted at the nail salon yesterday, but the woman did such a bad job, I had to do it myself this morning.
Swatches -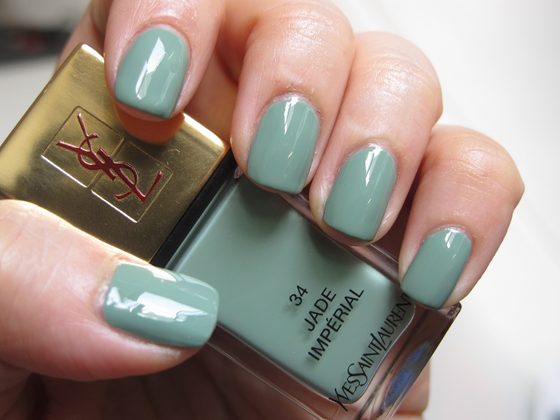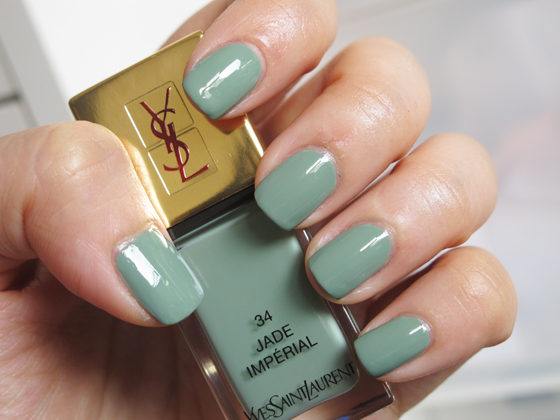 and a quick comparison, someone on my instagram asked if this is similar to OPI Mermaid's Tears... so here we go.  Both have that muted almost  greyish factor, but Mermaid's Tears is paler while YSL Imperial Jade has a richer tone. 
Other mints in my collection are all too blue, so I didn't compare them here.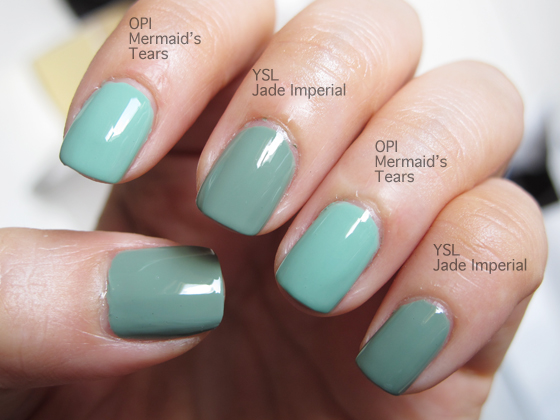 Hope this has been helpful and thanks for looking!