How to do a very quick and smokey eyes, that looks like you are a pro at doing your own makeup?  Yes, that's right!  I have done several of such tutorials before, and I have sported this smokey eyes in LOTDs entries in the past couple of months....and it's really the simplest thing to do.
Even if you don't own a million eyeshadows, or don't have the perfect 'dark smokey' eyeshadow palette, IT IS OKAY.
STEPS TO FOLLOW
Just use any eyeshadow you like, and you just need a BLACK/ DARK BASE ---- be it a creamy black pencil liner, gel liner, anything that is creamy and black.
Spread the black base all over your lids.
Use any eyeshadow you like, the end results would still be a sexy smokey mess anyway.  Bascially you are just darkening the original shadow color.  Even a pastel blue, a pastel green, a pastel pink would be perfectly OKAY.
Just slap on the eyeshadow all over the black base, and use a fluffy blush to do some blending around the crease.
EYELINER - and then following by mascara or falsies
I usually leave the undereye bare, cos I like the contrast of naked undereyes, and the smokey upper eyelids.
Finish with your cheek color, and apply fave lipstick, and you are DONE.
Step by Step in pictures
Stuff I used:
Black Base - Giorgio Armani eyes to kill intense #13 Black
Eyeshadow - NARS Tzarine (I used both colors to layer and slap them over the black, and the lighter shade to highlight browbone)
Liquid Eyeliner
Falsies
THAT'S ALL!  (* well, okay, use an eyeshadow primer of course)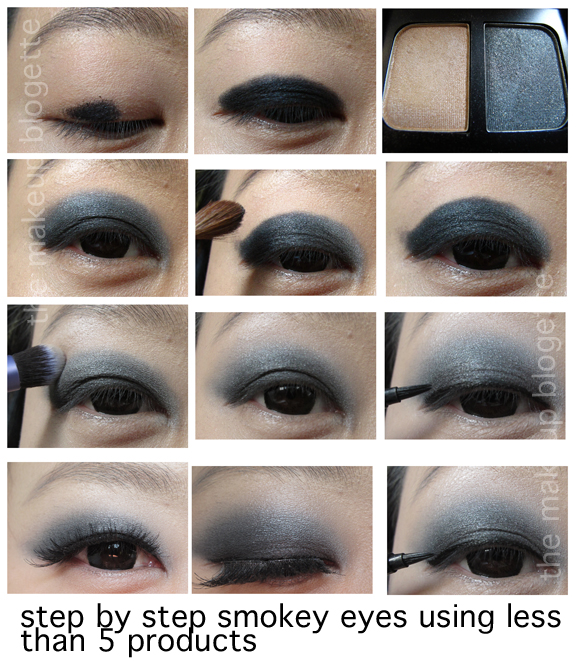 And more pictures of the whole finished look:
Stuff I used on my face
Missha Cho Bo Yang BB Cream, Illasmasqua Skin Base, Chanel Translucent Loose Powder
NARS Gilda, Giorgio Armani Micro Fil powder in pink (highlight) -- didn't feel like bronzer today
Lips - Savior Faire lipstick  --- it tastes very sweet.. hehe
my NYE nails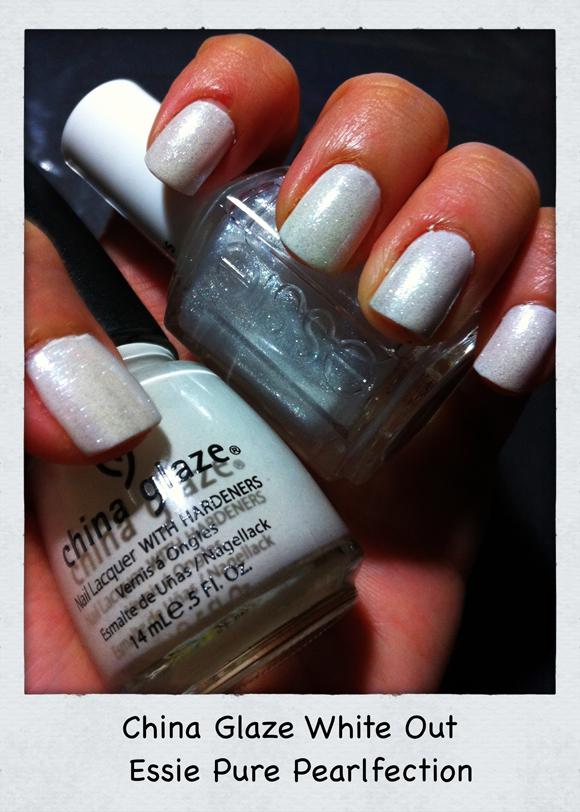 Here's wishing everyone a great NYE, play hard, play safe, and see you all again next year!