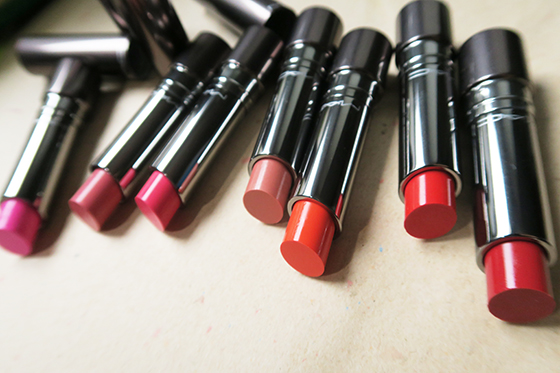 Hi hi
this entry features the new and limited edition MAC Huggable Lipcolor which will be available in SG from 15 May 2015.  I have been playing with the 7 shades that I got over the past week, and I will provide a quick overview of these lippies. 
These lipcolors literally 'hug' your lips, they are slightly tacky and glossy, which makes them a good color & gloss in one product.  The colors are bright but not intense in terms of the actual payoff.  The natural MLBB shades are really easy to wear as they sit on my lips very nicely.  I find the brighter/ bolder shades - like the reds need some work - if you just want a casual red lip, you can't go wrong with shades like 'dramatical' and 'flamming lips' - they are juicy, a tad sheer and easy to wear.  but if you want to wear these for a more dramatic polished look you should wear them over a lip pencil to avoid feathering around the lipline.  I noticed that the flamming lips feathered around the edges, but nothing too serious cos I can blend the edges of my lips by rubbing the line, so the end result is a very just been kissed casual red lip look. 
In terms of longetivity, these are quite long wearing, I would say a good 4-5 hours, because they are slightly tacky and stay on your lips well. I don't these drying at all on me, and I much prefer these than the recent new release from Urban Decay's Sheer Revolution (entry here) - because the UD ones are too balmy, melty.  These hold up well and feel much more sturdy with the same glossy color. 
Here's some product information from the MAC website: 
For a limited time, M•A•C Huggable Lipcolour is back by popular demand. A comforting, creamy formula in shades that stay luminous for up to six hours. This lasting lipstick with a rich, glossy shine boosts collagen, leaving lips looking smooth, supple, sculpted. The unique gel base melts upon contact, allowing each shade to glide on effortlessly with a feather-light moisturizing finish.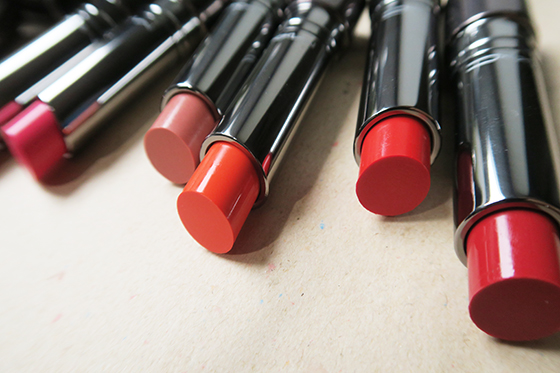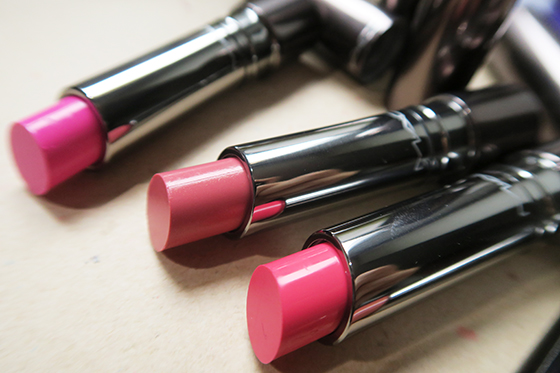 Swatches on my lips: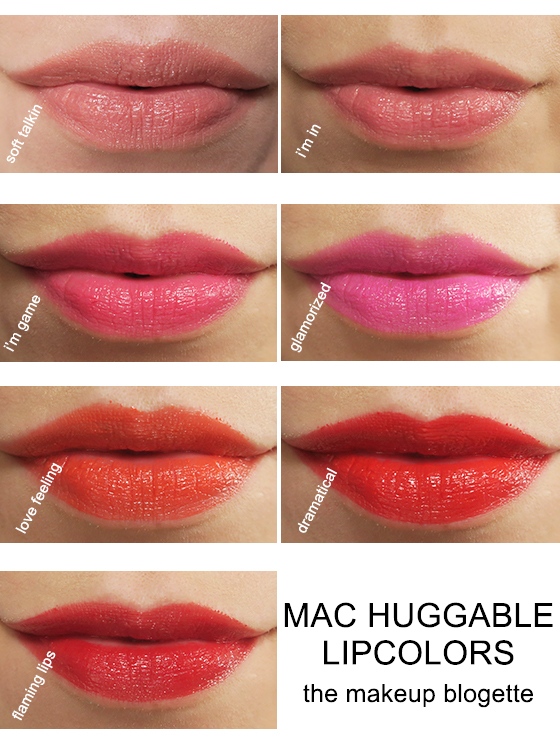 Swatches on my hand: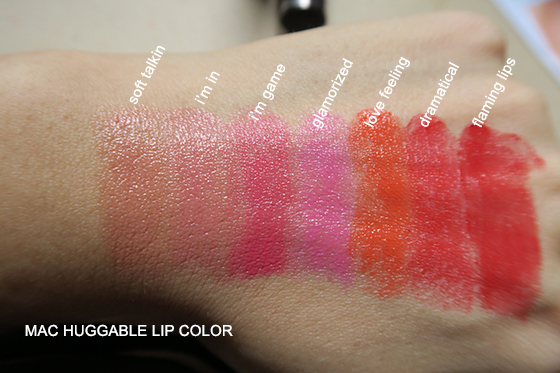 and some of the colors overall: 
my top picks
1. Soft Talking - a no color-color on me, just the right amount of gloss to not make my lips look flat and dry cos sometimes I don't want a lip color
2. Flamming Lips - wearable red, creamier than something like NARS Manhunt
3. I'm Game - a warm pink that's wearable, good over a matte intense pink just to add some shine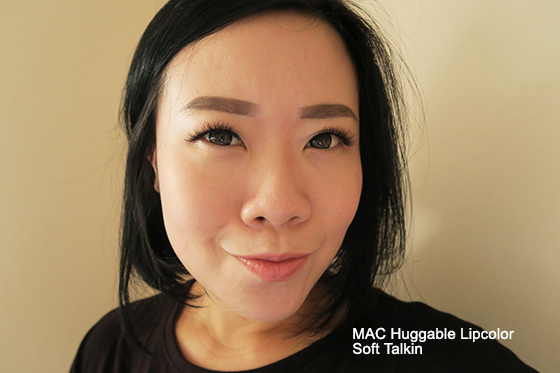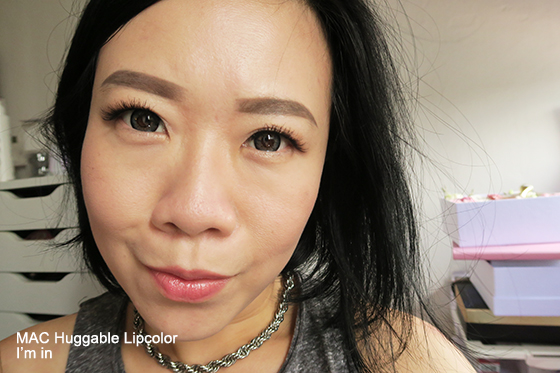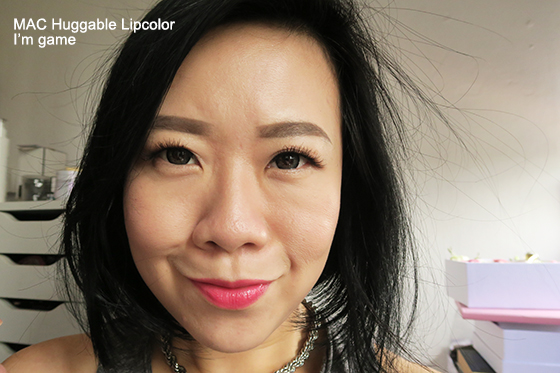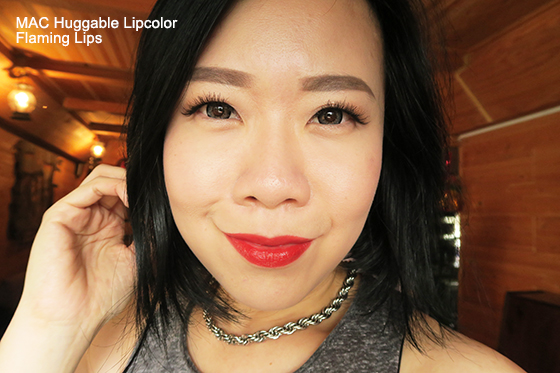 and some pics I took during a preview: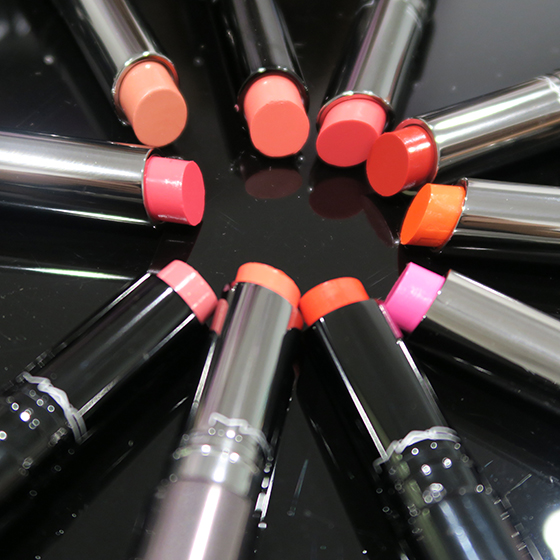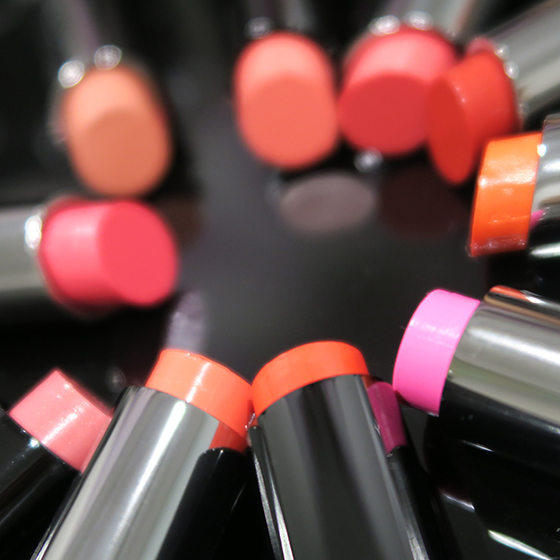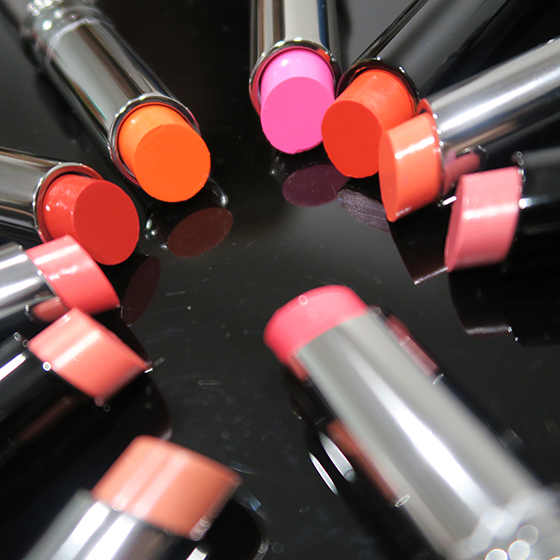 I hope this overview is helpful, and thank you for reading!