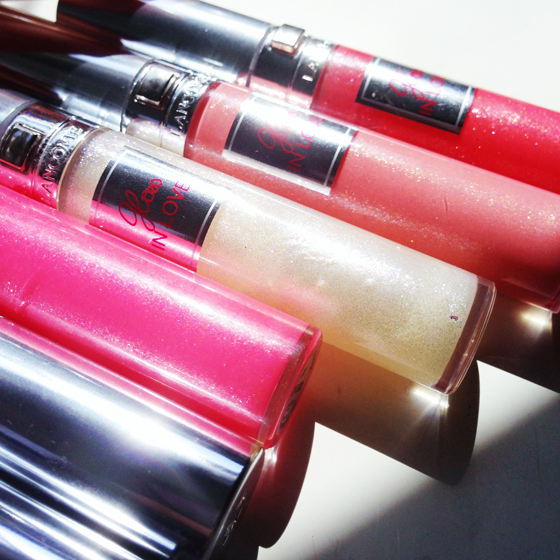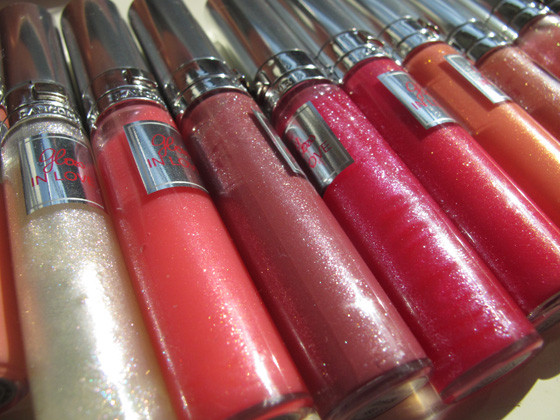 Today, Lancôme launches their brand new Gloss in Love, a collection of 12 shades of lipglosses.  For more information & photographs, please click on my previous
entry here
. 
The new Gloss in Love retails for S$40 each at all Lancôme counters. 
Ever since its 2012 launch, Rouge in Love has become the cult lipstick of every colour addict.  Synonmous with feminity, freshness and resolute modernity, this ode to colour extends an invitation to express oneself.  A statement of pure joie de vivre... Its unique pigmented formyla couple with exceptioanl hold makes it a must-have for lips. 
Rouge in Love, Vernis in Love -- today the IN LOVE universe is enriched with a brand new generation of gloss.  A genius of shine and comfort houses in a case that opens with a click - Gloss in Love. 
I was initially given the signature shade in 385 to try out, the texture is very smooth, and glossy.  There is a slight stickiness to them, but nothing too crazy.  The shimmer bits in some of the shades are really quite gorgeous, even if I am not really a fan of shimmering glosses.  The overall packaging is sturdy, and the click to open your gloss packing is something of a novelty to me. 
Here are some close ups of the actual gloss: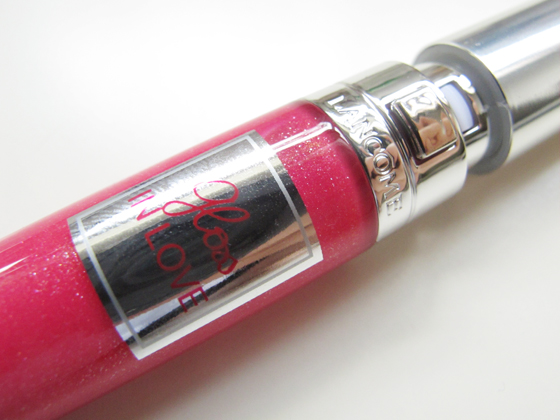 The applicator is really something I love about the gloss.  It tapers and curves to fit your lips perfectly making application a breeze.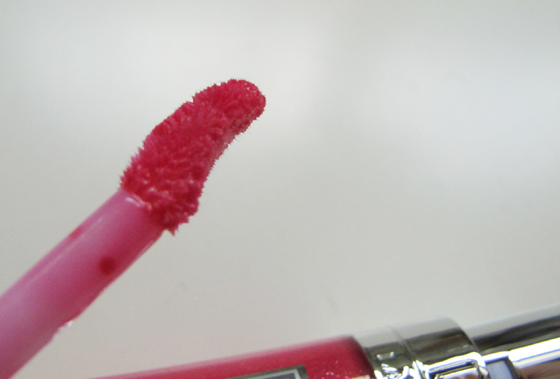 An overall look I did sometime back with shade 385.  (I am sorry I don't have the names at this point in time!)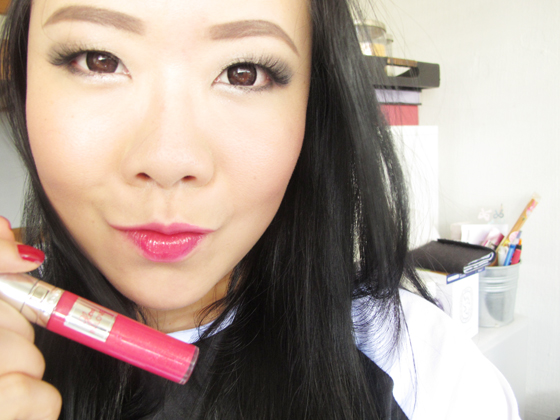 Close up shots of the application, so you get an idea of the pigmentation and texture: 
I would say these glosses are quite pigmnented as far as glosses are concerned, especially some of the brighter shades.  A couple of the shades in this collection are best suited as glosses that go over any lip color (such as the 200 a clear crystal multicolor hue).  
Lasting power on these glosses are about 2 - 3 hours, and the brighter shades leave behind a healthy rosy stain, a bonus if you ask me. :)

Complete swatches here, with the exception of one shade: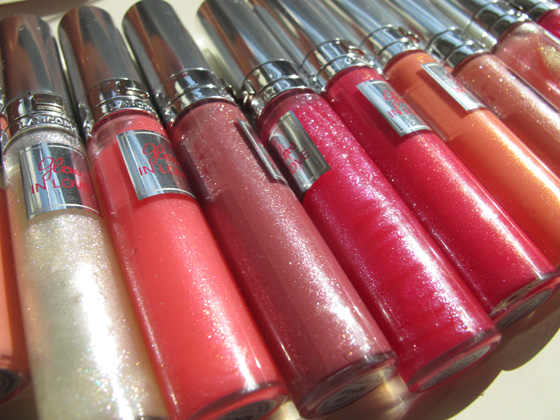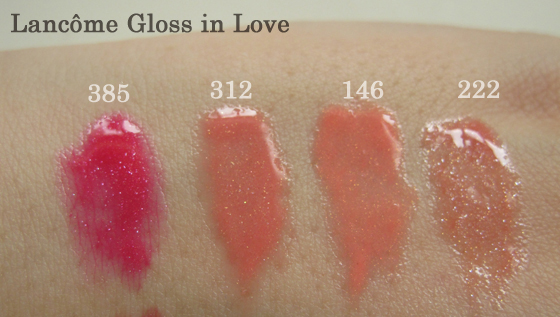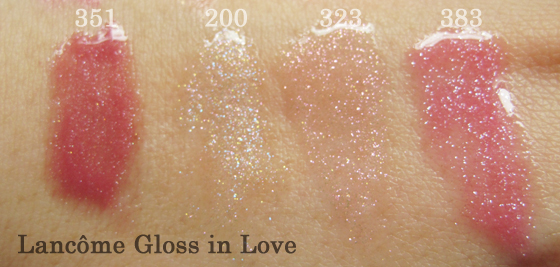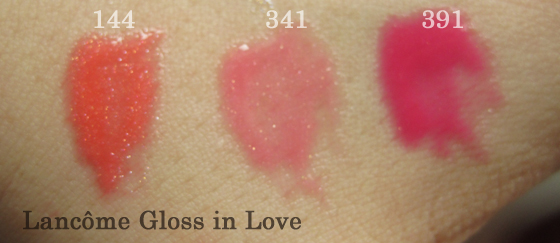 Everything else side by side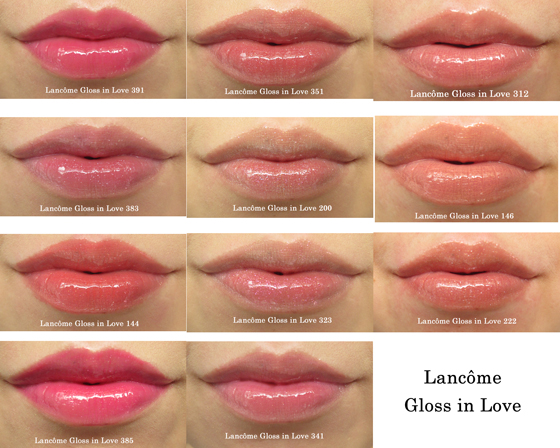 My top picks

391 - brilliant pink, least shimmery of the lot 
144 - vibrant orange, super flattering 
312 - a beautiful nude, makes my lips look full 
146 - pale peachy nude
200 - clear shimmery crystal, goes with any base lip color. 

Go check out the Lancôme Gloss in Love today! 
I hope this has been helpful, and thanks for reading!
p.s  currently blogging from my sister's macbook pro... takes a bit of getting used to, and all my info and pics are in my own mbp, i am woe-ing the fact that it currently won't start up, and I will be bringing it to the repair centre later. :(