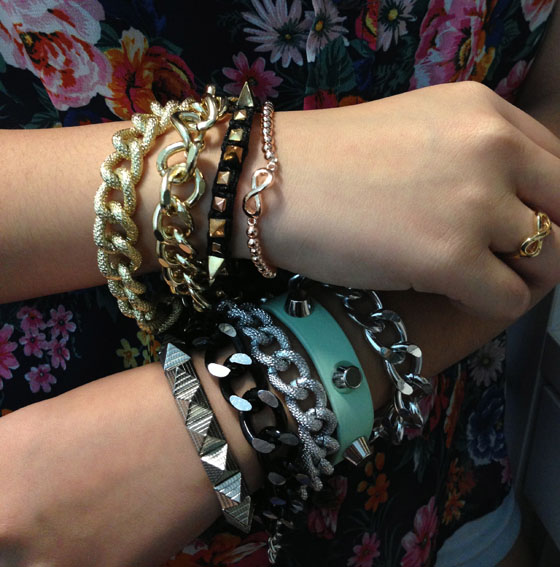 Hi hi!
Time for my Feb installment of Levonne's latest arrivals - I am a little late in posting this, but if you have been following my sis (@beverley_ng) or my instagram, you would have seen us wearing the new Levonne armcandy - this batch consists of mainly chunky chains - my LOVES.  Without further ado, let's start checking them out... up close and personal style! 
Shipping/ postage is free, and each item comes with its own black velvet pouch. 
Here we have the dainty infinity ring & bracelet - the ring is a gold colored one, while the bracelet is rose gold (loves!  rose gold...my type!)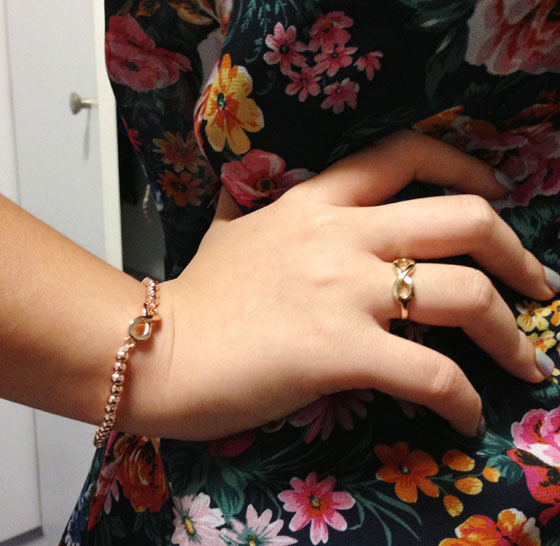 this combination consists of everything from Levonne - I have been eyeing some chunky gold and silver chains lately, and I am glad that they are now available at Levonne at much reasonable prices. 
Gold Chain S (not pictured)
Textured Gold Chain (very trendy, imo)
These chains come with adjustable links, so they fit various wrist sizes.  In these pictures they are worn at their 'narrowest/tighest' with plenty of room for expansion, as you can see.. there's still plenty of space.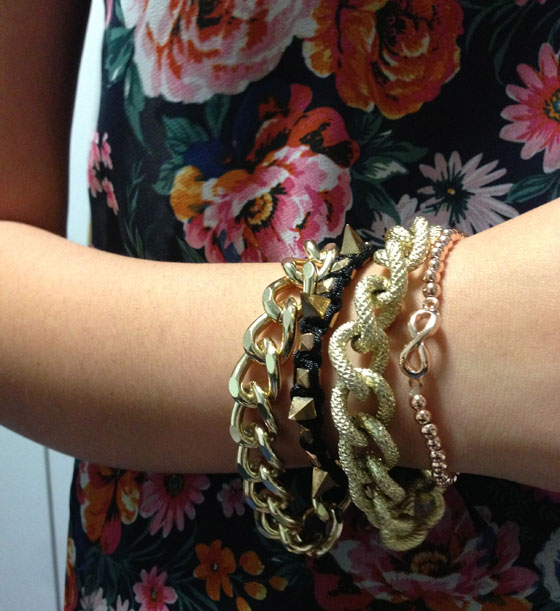 close ups: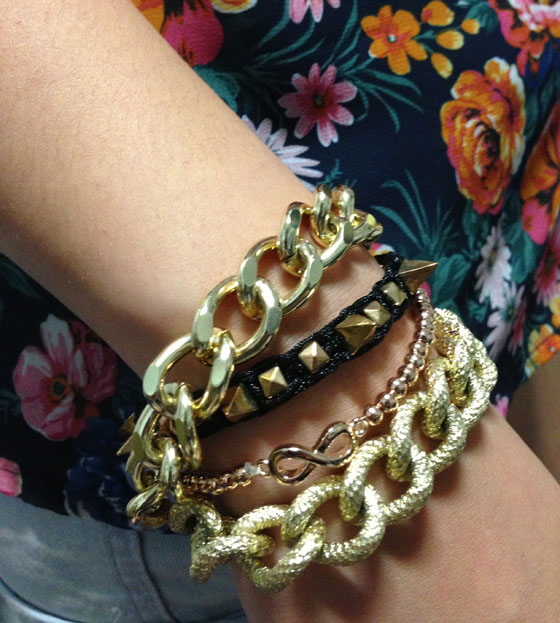 Next, we have the silver chains - my fave currently - and I like to style them with pops of colors, like this mint green studded bracelet from H&M and also sometimes with neon pops of armcandy too.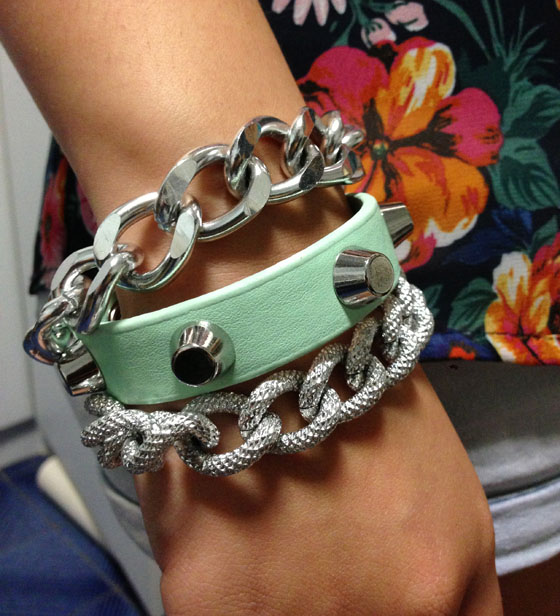 Close ups: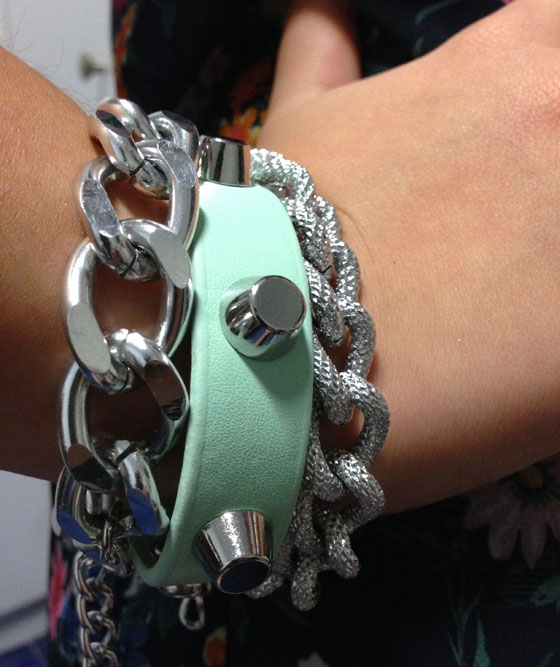 And lastly, we have the 
Black Chain bracelet  - something a little more edgy.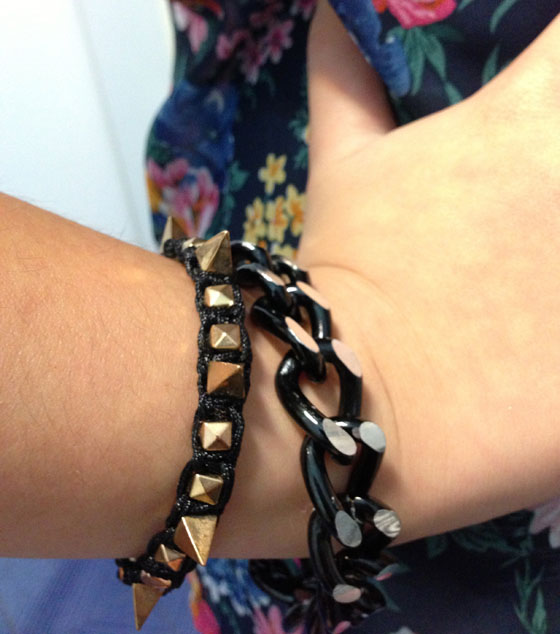 and a close up: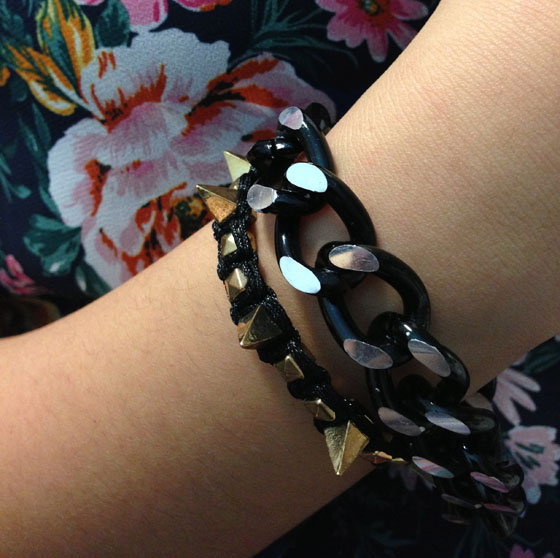 Love the latest arrivals from Levonne!  
Follow them on  Facebook, Twitter, Instagram for the latest updates and promotions.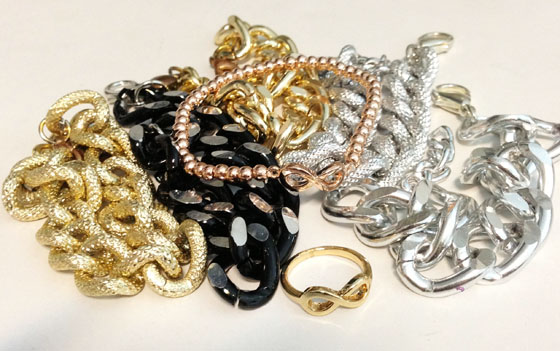 Hope you find this feature helpful, and thanks for looking!