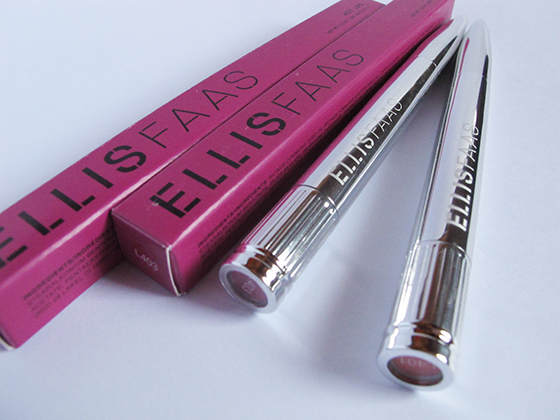 These hot lips have a very unique texture - they are like liquid lipsticks - almost like a creamy paint.  Very very intense and packed with pigment.  You just need a tiny bit for each use.  The colors are vibrant, and I found it hard to pick just 2 shades while I was shopping for them on Net-a-porter (free shipping, yay!!).  I have been wearing these lippies, and I found them to be very long lasting - they stain, which is no wonder, as they are so pigmented and long lasting.  But the stain does not bother me, cos its' not like they are patchy or anything. 
I am so glad that my friend Mabel, raved about these Hot Lips, and after some consideration (and I reallly did!  cos do I need another hot pink or hot red lip color?  Hahaha) --- so anyway, after some thinking, I decided to take the plunge on Monday and try to spend more time doing my base face. hahaha.
And can we just talk about the packaging?  They are sleek like a long bullet - made to fit into the Ellis Faas canister - and certainly a conversation starter if your friends see you whipping this out and applying this on your lips. 
The colors in this range are all quite vibrant - but I went for classic red and classic hot pink.   I find these Hot Lips to be very long lasting, and the sponge applicator which dispenses the product actually works well.  The sponger is soft and provides definite/ precie lip lines during application.  
Here are some clse ups of the lippies -

Initially you have to twist the other hand of the pen - and I turned like 50 times before any product gets pushed to the tip.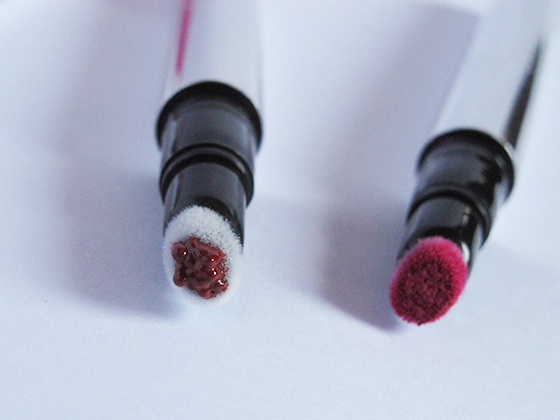 you can blot and apply a second layer if you want something really dramatic and long lasting.
you can also blot and achieve a more matte finish though I think that the Hot Lips settle into a semi matte finish anyway. 
Love how the sponge tip applicator is able to draw fine lines so precisely. 

And some overall look: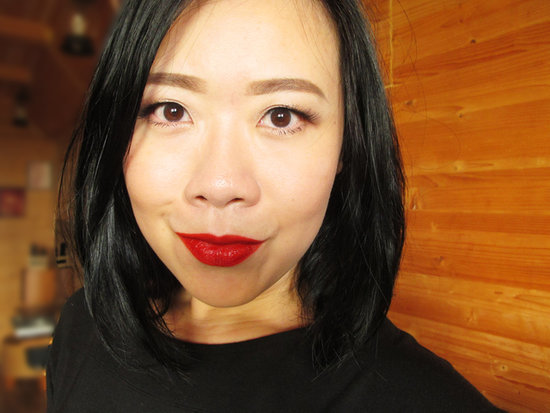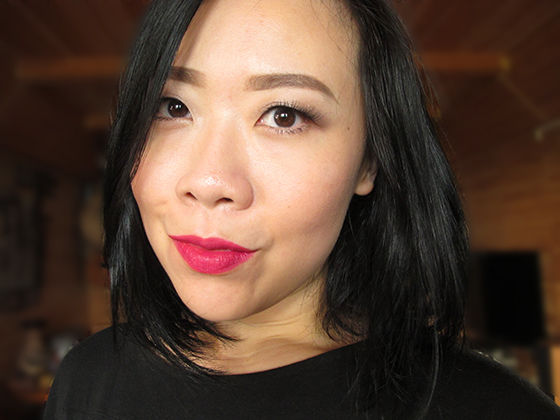 A pic of most of the makeup items I used today -