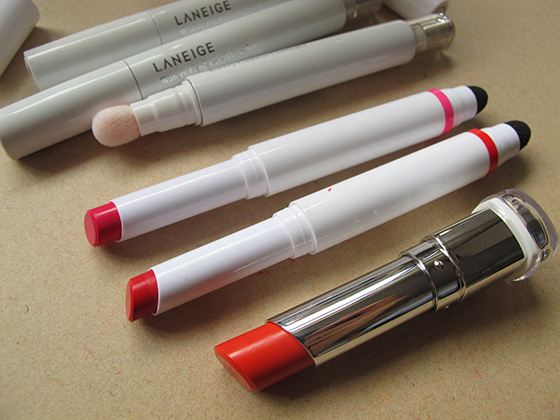 Hi hi!!
Recently I was given a whole bunch of Laneige products to try out, and this entry will feature 3 beautiful lipsticks which I totally love, in terms of the color, the formula and just the overall quality. 
I am no stranger to the Laneige Serum Intense lipsticks - which are super hydrating and have really pretty colors - pretty stoked to have the famed Neon Orange in my collection - it wears true to color on my lips, but if you have very pigmented lips, it might show up a tad darker.  It is super creamy and easy to apply.  I prefer to slap it on my lips straight from the tube - and if you want a longer lasting wear, you can line and fill in your lips with a matching color lip pencil. 
Next are a couple of the Cushion Lip Tints - in two awesome shades - the Laneige team knows my style for sure.  This is one of the most innovative lip products I have ever tried, the lipstick itself is quite creamy, and a very intense creamy matte texture.  I love the Red Orange which is really a true red shade that's so chic and I really enjoy wearing it.  The Joy Pink is a vibrant shade of fuschia, very hot pink.  Both last quite well - at least 5 hours, and they fade quite nicely without any drying.  
The cushion lip tints - the name tint is quite misleading, because the lipsticks themselves are pretty full on in terms of payoff... but they come with a cushion tip which allows you to 'fade' and smudge the lippy so you can achieve that ombre effect which Korean stars are so well-known for.  I like to use the smudge to just blur out the edges of the lip line which makes a bright lip look more effortless and chic (in my opinion anyway because I prefer a blurry, not feathery, outer lip line).
Swatches on my hand -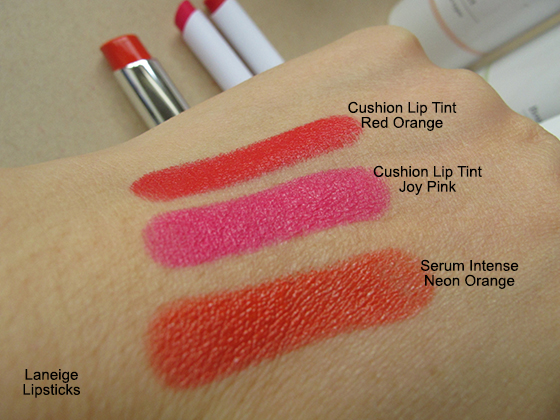 just to show you how I smudge the lippies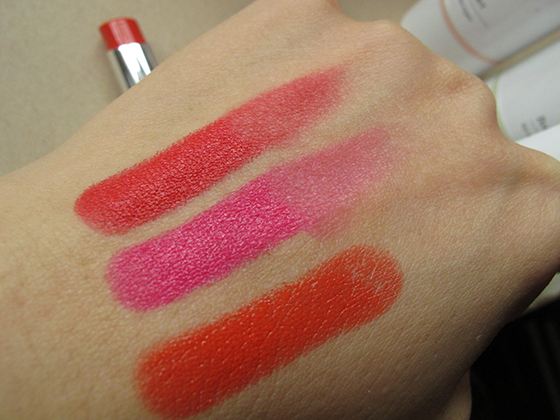 Swatches on my lips -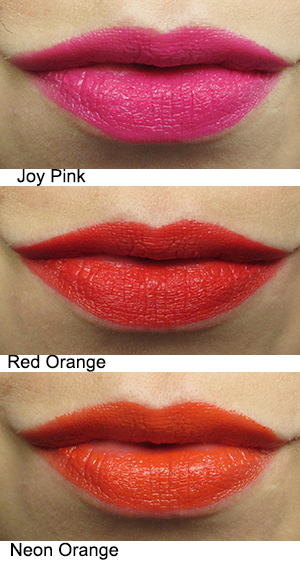 and the Cushion Lip Tints overall - 
I have a Laneige base routine feature coming up soon, and this is the end result - stay tuned!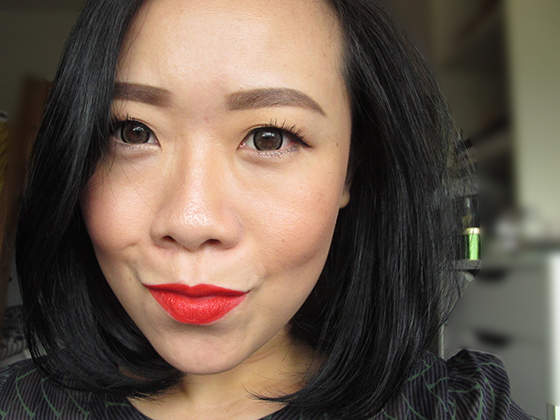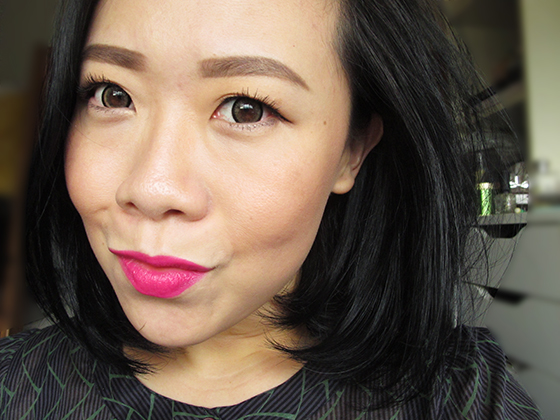 I love these Laneige lippies - the Cushion Lip Tints retail for only $22 and the Serum Intense Lipsticks $34 - both really affordable prices for quality products - plus...can you say no to these awesome shades?  I cannot.  Hopelessly sucked into wearing these colors all the time. 
Hope this overview has been helpful, and thanks for looking!