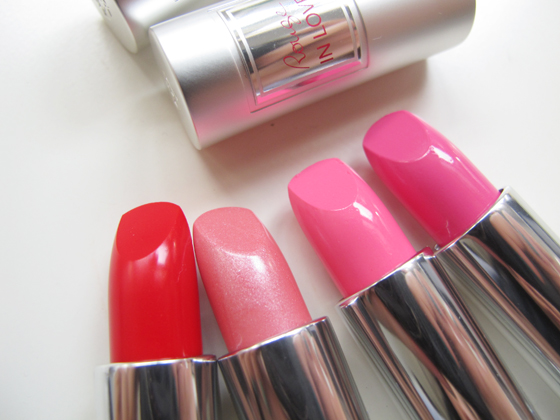 Hi hi!
In this entry, I will be sharing with you four brand new shades extension to the existing Lancôme Rouge in Love collection.  These are just four out of the six shades which will be launched in June 2013.  
The Rouge in Love lipsticks have a very creamy almost balm like formula, plus they deliver a soft touch of colour.  I won't say that they are intensely pigmented (note that these have a different formulation from the US Rouge in Love), but they are some of the most hydrating lipstick formula I have tried.  These lipsticks last on my lips for about 3 - 4 hours, and they apply very smoothly without looking too patchy. 
Look at how shiny and creamy they look in the tubes: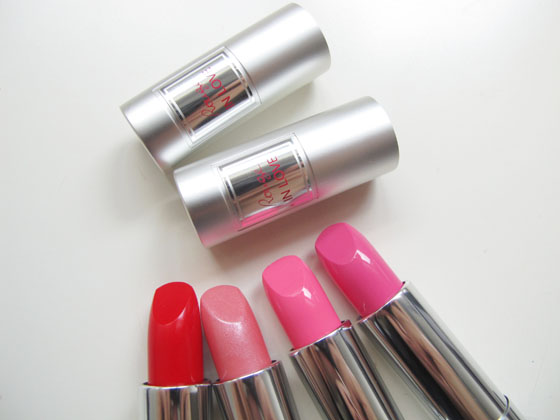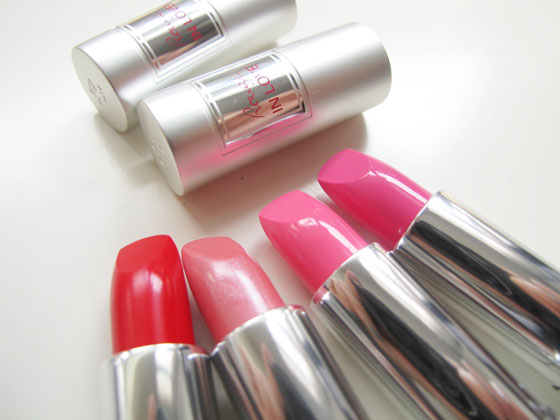 And the four shades I have: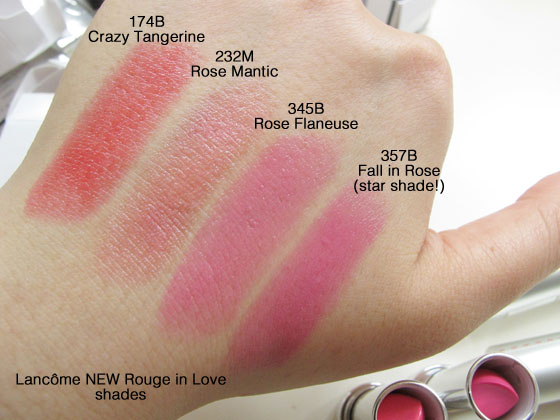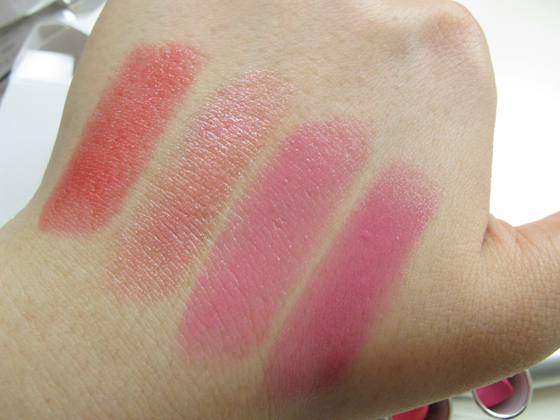 Lip swatches, followed by a LOTD for the overall feel of the lipstick.  More details on what I used on the rest of my face will be posted in a subsequent entry.   Everything used is Lancôme, and my top is from ASOS. 
174B Crazy Tangerine looks bright red in the tube, but it is actually a very wearable warm red shade.  It's something I could easily slap on my lips without even looking into the mirror.  If you are scared of red lipsticks, but want to venture into wearing them, I recommend this.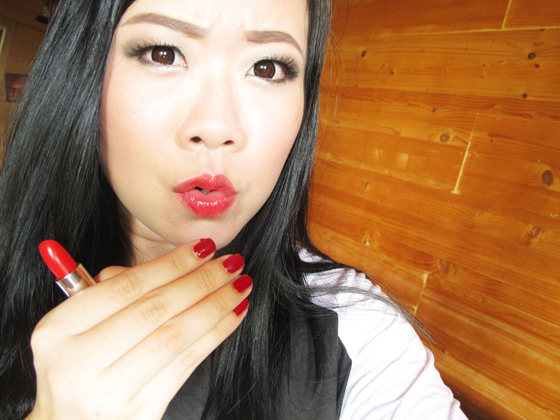 232M is a nude shade with silvery shimmer, very fine, they are almost invisible, but the sheen is there. 
It is a natural shade that goes well with a dramatic eye look.  I like how the sheen gives my lips some 3D dimension.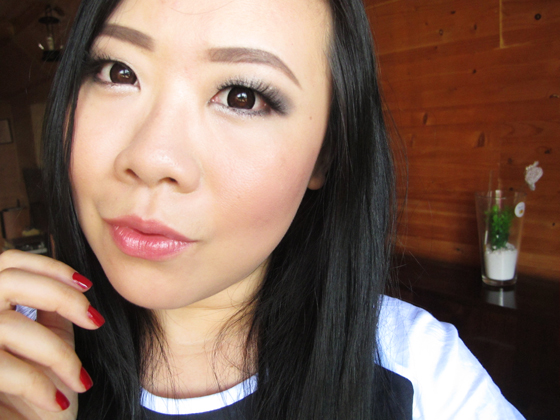 Next, is 345B, which is a candy pink shade.  This is super creamy and very wearable because of the sheerish payoff. 
Goes well with a cool toned smokey eyelook.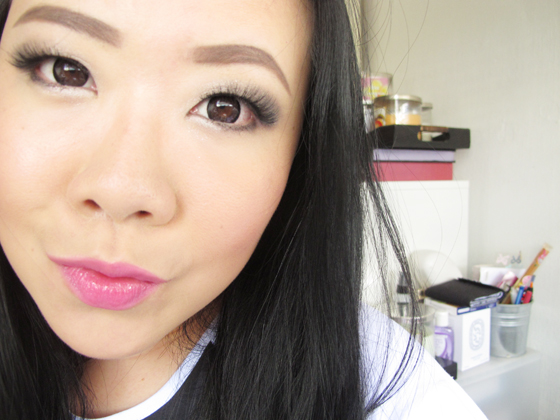 Lastly, we have 357B a natural pinky shade, after the crazy Tangerine, this is my fave of the new shades.  It is my lips but pinker kind of color. 
And an overall look.  It goes with any makeup look, in my opinion.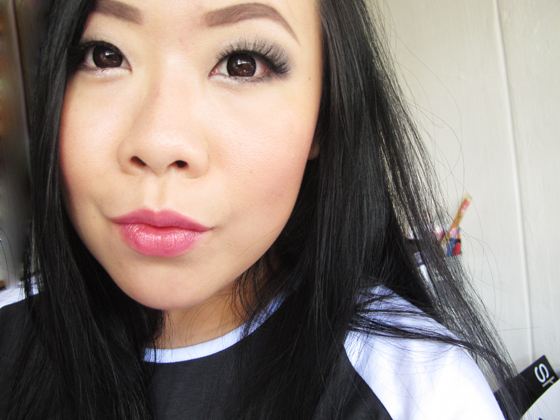 If you are looking into adding new lipsticks to your collection, be sure to check out these new shades some June 2013. 
Hope this review and swatches have been helpful, and thank you for reading!