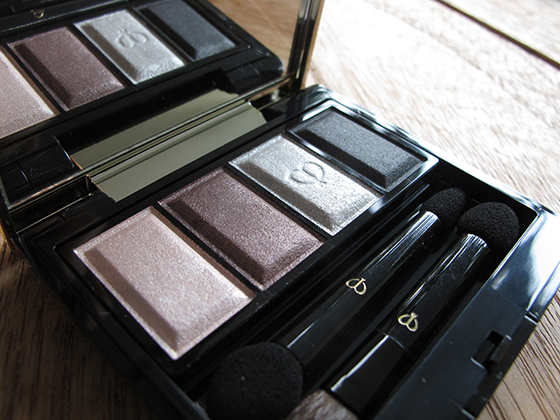 Hi hi!!  Recently I was sent several Cle de Peau items from their lastest release of eye quads & lippies.  They just launched a range of new eye quads, newly formulated and there are a total of 8 color combinations for you to pick.  I got mine in 306.. which is an unexpected love for me...as I don't normally lean towards a silver/ black combo.. but the rosy taupe shade in this quad pulls everything together. 
For example, I can use the silver on top of the taupe to add some dimension, and I use the black to add more depth. 
I have swatched all 8 new quads in this earlier entry here - click click.  
The new formulated eyeshadows are buttery smooth and the shimmer are so refined and elegant.  The shades in each palette layer very well together, and they are very easy to apply.  Overall this is a great improvement from the previous eyeshadow quads that they have.  I also like that each shade in each palette is the same size (the older ones have different sized pans).  
I also have a lipstick here from their extra rich range - the shade is 111, a pinky beige.  It goes on more intense if you use a lipbrush, as I learned from my makeover experience with cle de peau.  If you apply it straight from the bullet, you get a softer color payoff. 
I have been using this quite often as it is so natural and moisturising.  So you can see that I am using it almost like a lipbalm. 
There is also a new mascara, but I will not be featuring that in this entry.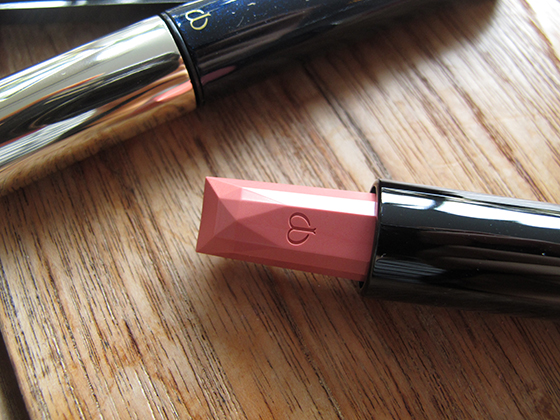 Swatches -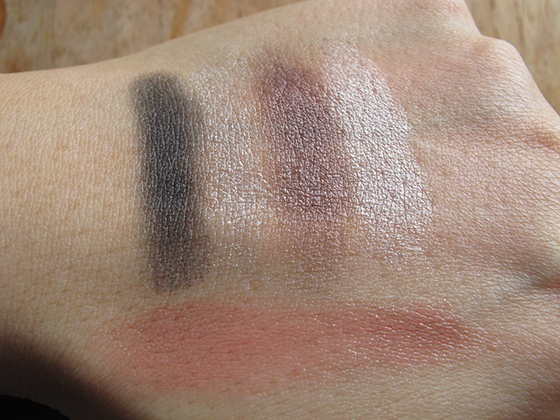 On the eyes
<strong>Color placement: 
</strong>I applied the pale pink as highlight shade, the taupe shade as lid color, the silver just on the middle of the lid for extra pop, and the black to deepen the color on the outer corner. 
Everything sort of blends together to create this really pretty almost purpley soft look.  I find myself reaching for this quad quite often when I am doing my eyes.  There's hardly any fallout, and the quality is impressive.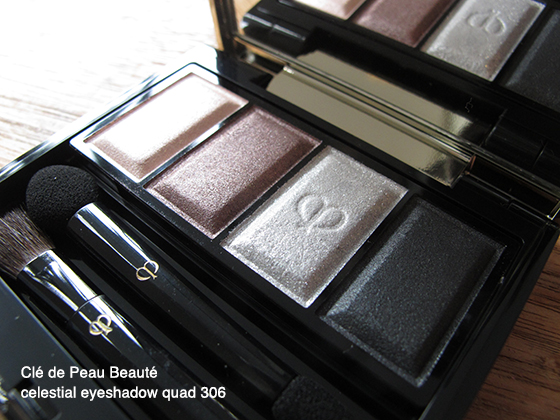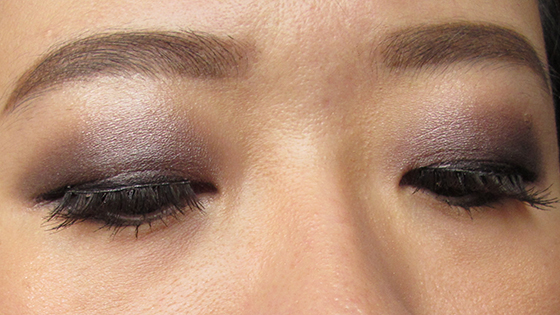 I snapped a pic of all products used, and look at the quad now.. which shows you how much I have  been using the quad.  Haha.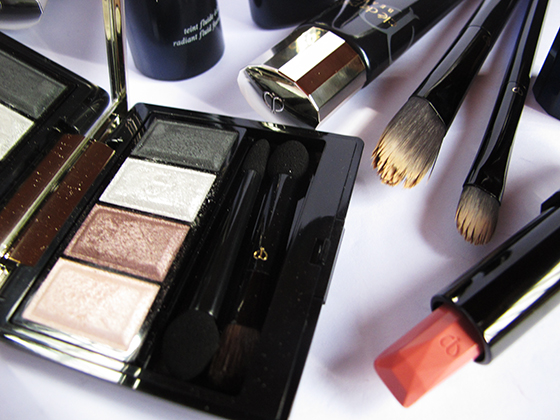 In this look, I also used the black shade to softly line my lower eyelids.  Overall, I love this look.  Kinda sweet, and kinda strong at the same time. 
For my cle de peau face routine and review, click here.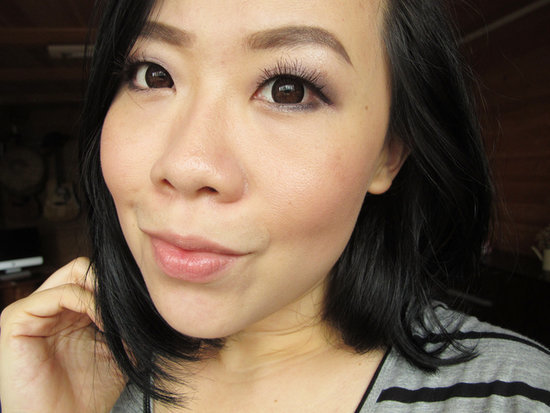 Hope you enjoy this entry, and thanks for reading! Loving this long weekend!