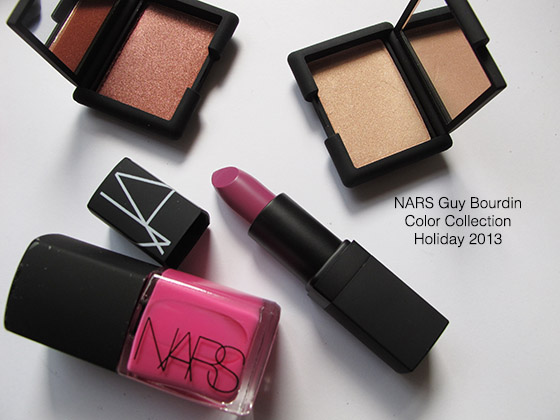 Hi hi!!
Hope to resume normal blogging "schedule" this week, and I am using the word 'normal' very loosely... well, I guess normal in terms of posting lots of swatches, LOTDs and reviews..my actual schedule is still up in  the air, I have major exam season coming up til mid-Nov (that means 5am mornings - but not to worry, I am not the one taking the exams).  So...anyway, I did this LOTD a couple of weeks back, and I used 3 key NARS pieces from the upcoming Guy Bourdin Color Collection for this Holiday 2013 collection. 
I got a couple of the neutral (yay!! my type!!) eyeshadows from the collection - and I am really impressed by the buttery smooth texture and intense payoff the these eyeshadows - well, actually the lipstick too!  
Mississippi Mermaid is a champagne shade that is slightly metallic, and is great for all over the eyelids, or used as a highlighter. 
Cambodia is a rich coppery brown that has a slightly ever so subtle pink metallic sheen.  Again, the formula is awesome, and the eyeshadows applies and blends very very smoothly. 
Full Frontal is a bright orchid purple - again, very creamy and very vibrant. 
All 3 main colors here work very well together, you have the coppery smokey eyes, and the bright purpley pink lips... yay!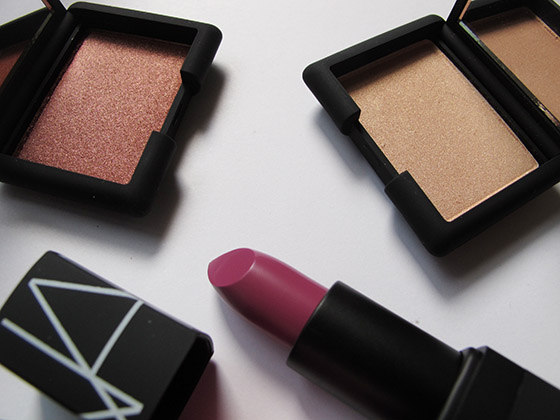 Swatches: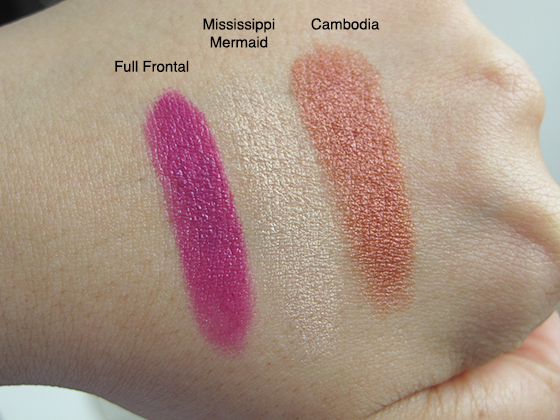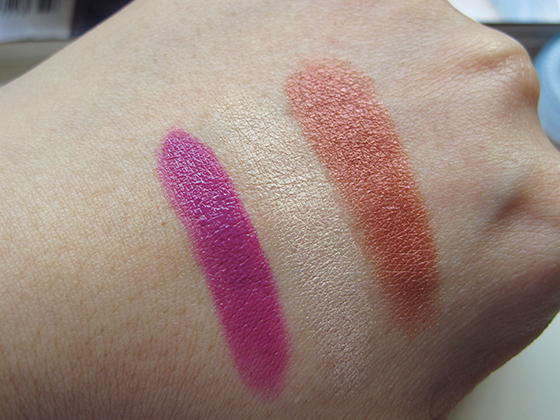 and a quick look - you can see where I place the colors - Cambodia is used all over the lids, while I used a bit of Mississippi Mermaid just on the centre up to the crease of the eyelids. Doing this brightens up the eyelids and give it more texture. 
And an overall LOTD: 
All products used - (all NARS unless stated)
Face - Radiant Creamy Foundation, Radiant Creamy Concealer, set with Loose Powder
Cheeks - Madly blush, Laguna bronzer, finish whole face with Light Reflecting pressed powder 
Eyes - Pro Prime eyeshadow primer, Larger than Life pencil liner Via Veneto, eyeshadows as listed above
Brows - brow perfector in Kalamata, Brow Gel in Piraeus 
Lips - Full Frontal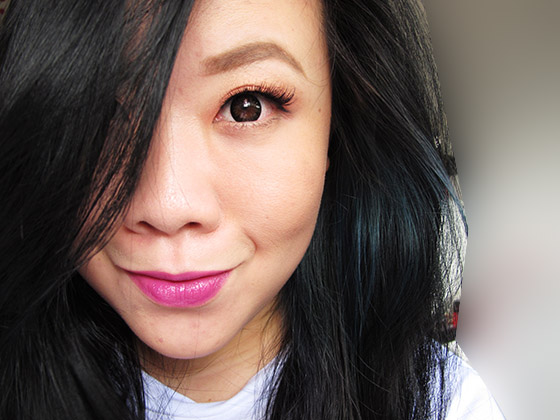 and a quick swatch of the nail polish - my cuticles are in HORRID condition, hence I am not posting anymore nail pics...but I might follow up with a pink comparison of NARS polishes when my fingers look more presentable. 
UNION LIBRIE is a soft pink that has a slightly jelly creme finish.  2 coats is opaque, but still has that 'jelly' quality, if that makes any sense.  It is not as stark bright like Schiapp.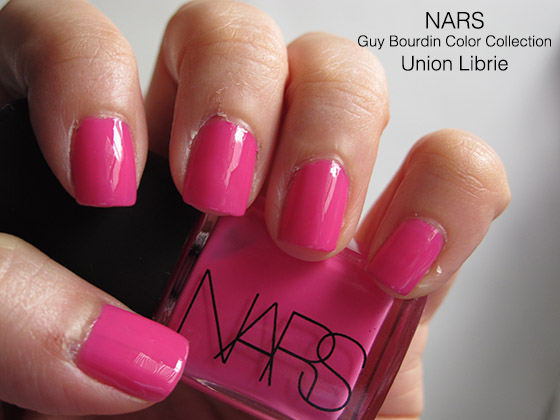 Hope this entry has been useful, and thanks for reading!