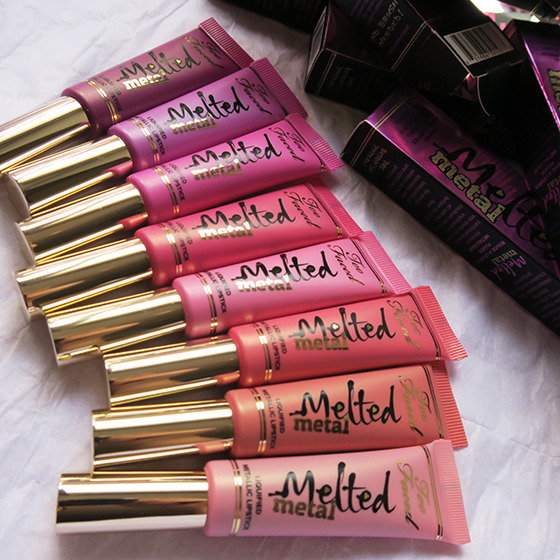 Hi hi!!
Sharing with you the complete swatches and review of the new TOO FACED Melted Metal liquid lipsticks.  I think they will be launched at here in SG in the next couple of weeks, not too sure about the prices yet, I am guessing SG$30+ each.  If you are familiar with the original Melted liquid lipsticks, the same formula follows here - intensely pigmented liquidy lipsticks that glide on your lips for a smooth application of colour.  
I found the original Melted lipsticks to be very intense, and they dry down to a very velvety matte finish.  They remind me much of the ones that you find from Armani, Shu Uemura, and also the Bourjois Rouge Velvet lipsticks - with the wand applicator, and rich colours. 
But these Melted Metal liquid lipsticks, like the name states, have a metallic finish, because they contain shimmer bits.  Depending on which shade you pick, the metallic finish actually translates into a more pearlised finish and some are frosty.  I like the range of colors you get in this collection, and I personally found the bolder shades to be more unique in terms of the color and finish combo.  I also find that these metallic liquid lipsticks to have more slip - they don't really dry down and set like the original melted liquid lipsticks..I could easily wipe them off with a tissue, and these are definitely not the kind of lipsticks you would expect to last through a meal.  Indeed, while out for drinks one night, I applied Dream House, only to wipe them off after a few sips of drinks, because I didn't like the idea of the electric hot pink shade potentially smearing all over my lips thorugh the night.  I also note that TooFaced did not actually label these lippies as long wearing anyway.. so do expect to re-apply throughout the day. 
Besides the slip factor, the pearlised/ metallic finish also meant that they tend to set into lip lines..which might not be a flattering look especially if you opt for the lighter shades.  This is less of an issue for the darker shades. 
I think as far as lippie formula and finish go, these are something quite different from what's already out there, but if you are looking for longetivity, you prolly might want to apply a base color first, and go over with these relatively lightweight (despite the intense color payoff) metallic lippies over for the finish.  
Here are some product close ups: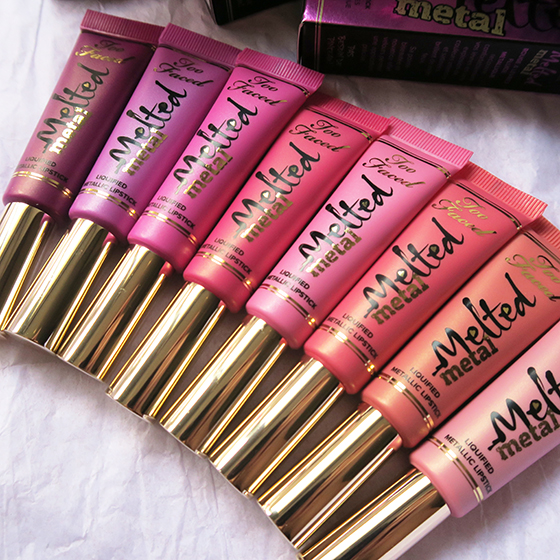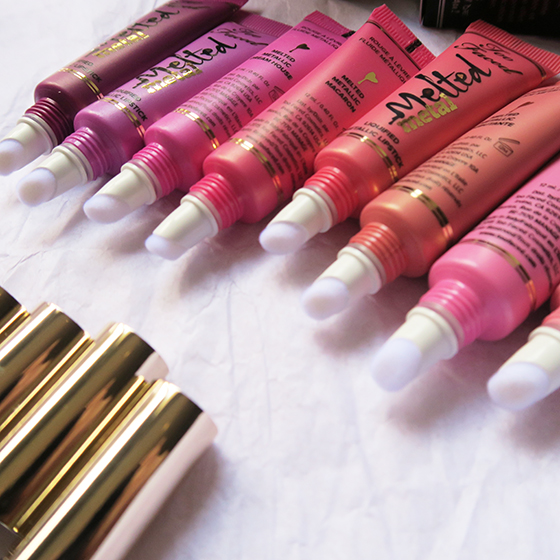 So you squeeze the tube, and the product dispenses through the sponge tip applicator.  I find it easy to control the applicator and blending of the color with the sponge tip.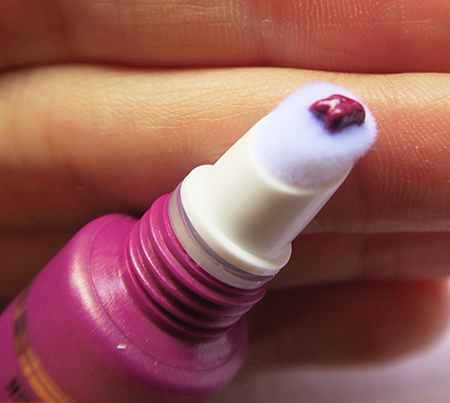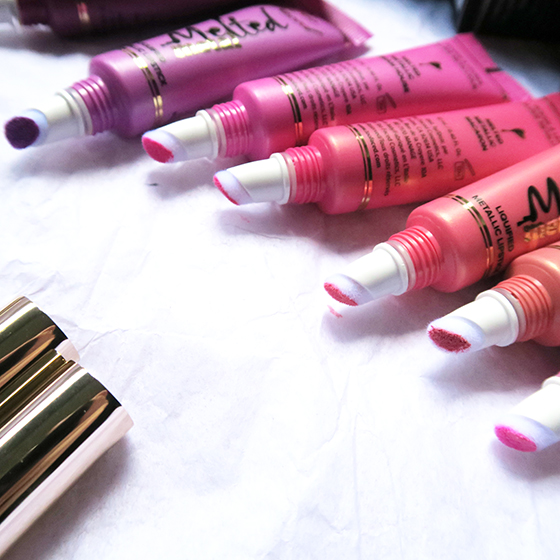 Swatches on my hand:
(colour description my own)
Jelly - a deep eggplant purple
Violet - an electric bright purple
Dream House - an electric bright hot pink
Macaron - warm bright pink
Tu Tu - a warm peach
Bunny - light warm nude 
Debutante - light pink
Peony - beigy nude
Swatches on my lips
and you can see that Debutante has a really frosty finish, and it does emphasise my lip lines quite a bit. 
I think my top picks among these shades would be
Dream House  - it totally pops and the metallic finish really lends itself well to the shade.
Jelly - this has a nice pearlisd finish that doesn't look frosty like Debutante
Peony - the metallic finish does give this otherwise deep shade some dimension
Violet is a tad streaky, and while it is an interesting shade, I am not sure how I would wear this shade out. 
I am surprised that this collection doesn't contain a bright red though.  It would be interesting to see how the metallic finish would translate in terms of a red lipppie.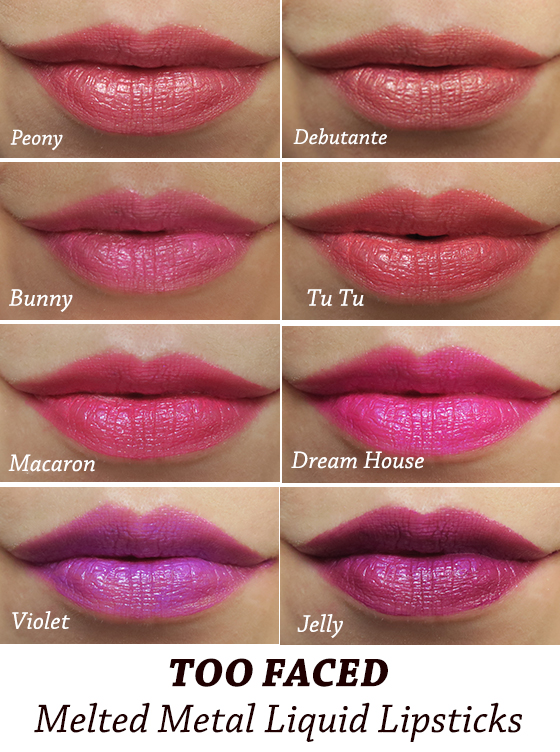 And overall look on my face: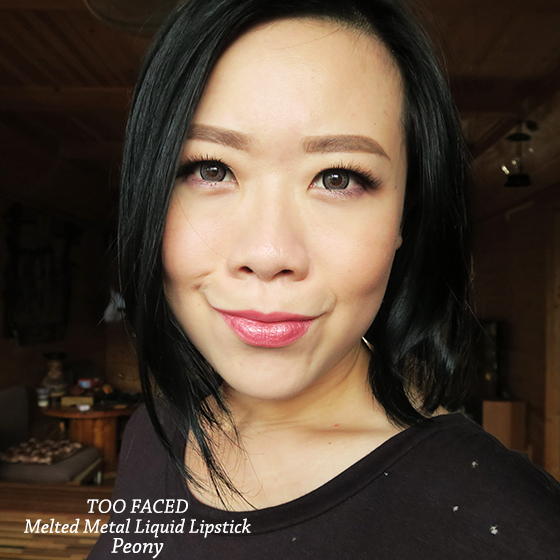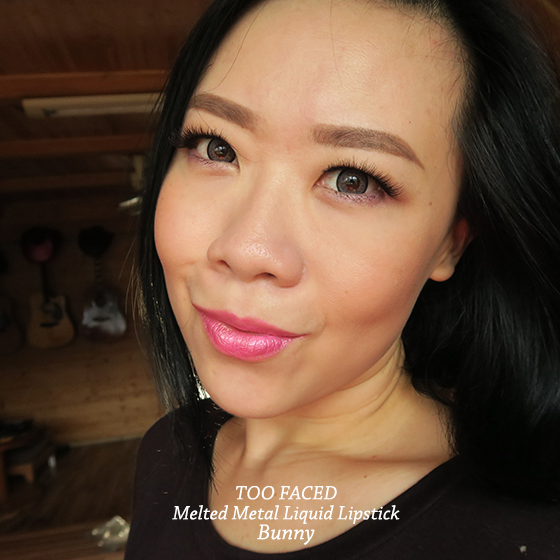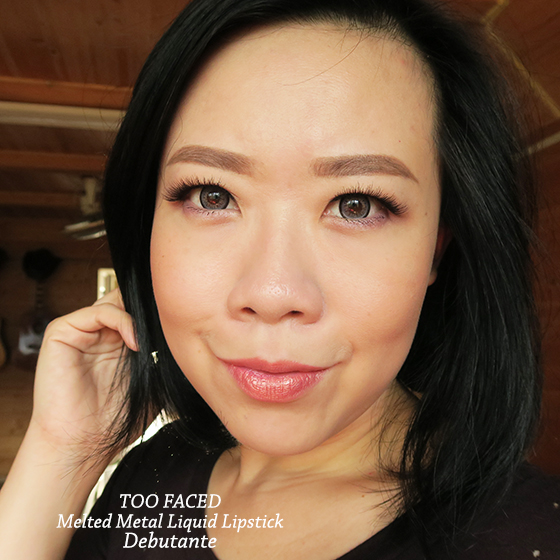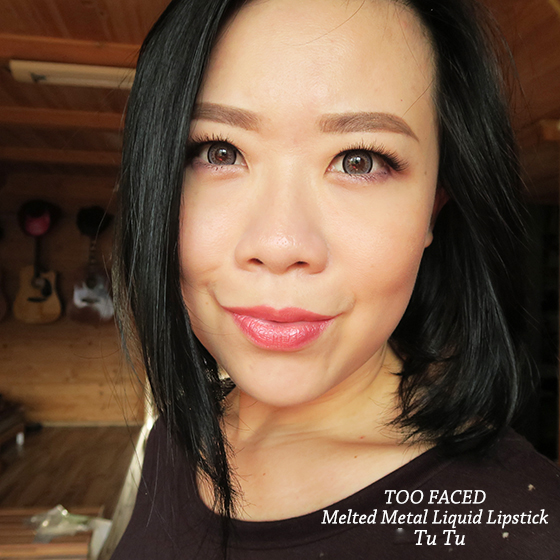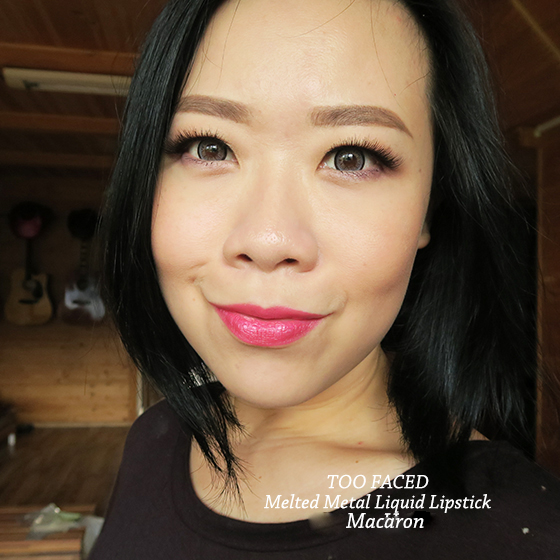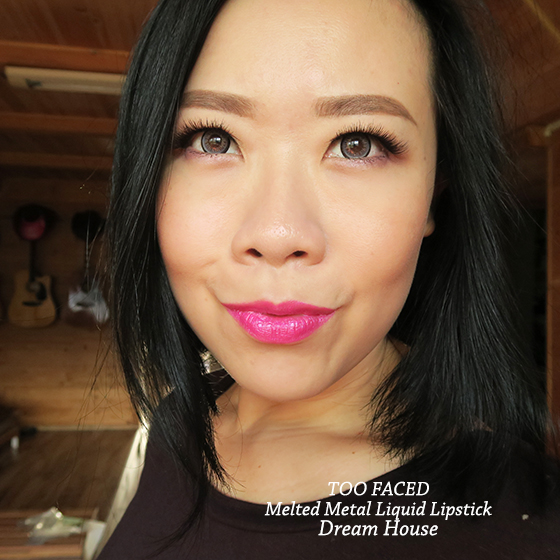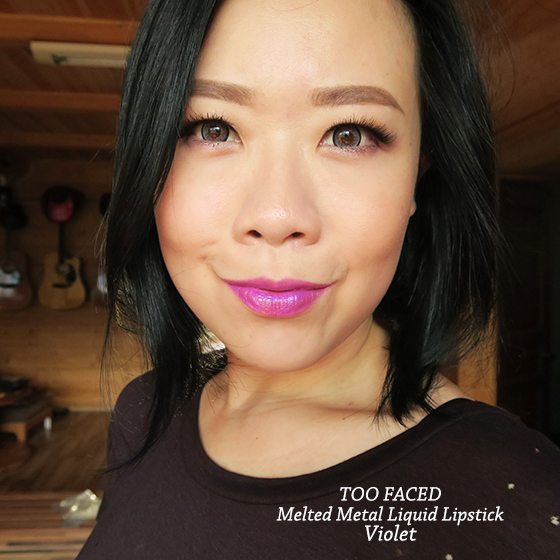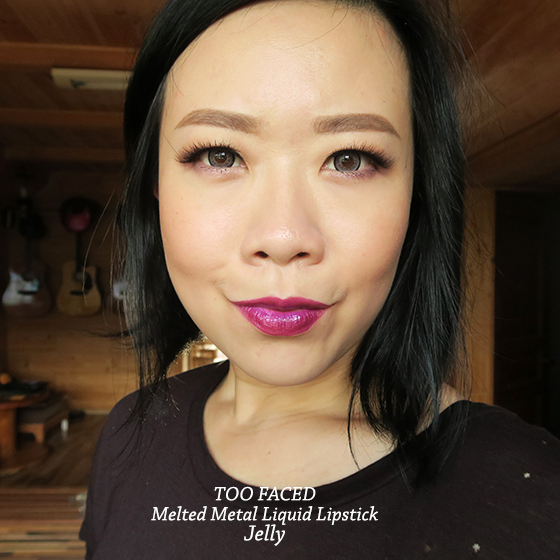 Which is your fave?  I hope this entry has been helpful, and thanks for reading!