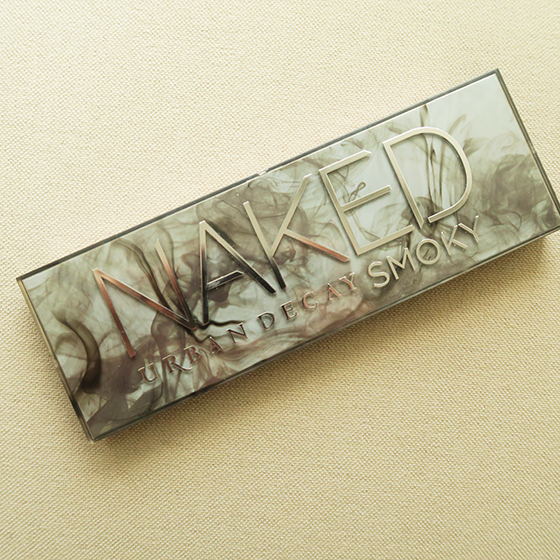 Hi hi
This entry will feature the new Urban Decay Smoky palette, which will be launched in Sephora Singapore this 20 August 2015-- SGD$83 each.  Before I go into the details, I have some exciting information for you to be invited to an exclusive event for Urban Decay Fall 2015. Details below:
Urban Decay Fall 2015
Naked Smoky, Matte Lipsticks, Brow Beaters, Brow Tamers.
Brand Ambassador Kim Bowers will show you the looks created with the latest fall collection. 
20 August 2015, Thursday
ION SEPHORA
12pm-1pm
I have 3 invites to be given away, and if you are keen to attend, please drop me an email to themakeupblogette@gmail.com - title of email should be URBAN DECAY, and in the email, simply state your name and contact number and why you would like to attend this exclusive event.   I will pick the winners on the 18 Aug to confirm your attendance. 
Check out my review of the Urban Decay Matte Revolution lipsticks here. 
The story behind the Naked Smoky Palette 
There's more to the perfect smoky eye than a heap of dark shadows - the key to nailing the most sought- after and elusive eye look ever is the Naked Smoky - loaded with ALL the seentials for the perfect neuytral smoky eye.  We packed our newesr Naked palette with a dozen sultry, smokey, neutrals - nine never before seen shades and three exclusives.  Experiment with warm shades, dimensional grays, rich browns gorgeous taupes and deep black.  From mattes and satins to shades with sparkle, Naked Smoky has it all. 
The palette also comes with detail tutorials for you to coordinate the shadows together to create your perfect smoky eye look. 
The detailed look book included the palette break down - step by step looks. 
It also includes makeup artist's tips and tricks to create your own looks. The palette also come with a dual ended brush - Tapered Crease Brush and the Smoky Smudge Brush. 
The case and the brush feature a cool floating smoke effect - with NAKED Smoky in gunmetal foil.  It comes with a magnetic closure that prevent shadow mishaps in your bag, and the full sized mirror makes it easy to do your looks anywhere you are.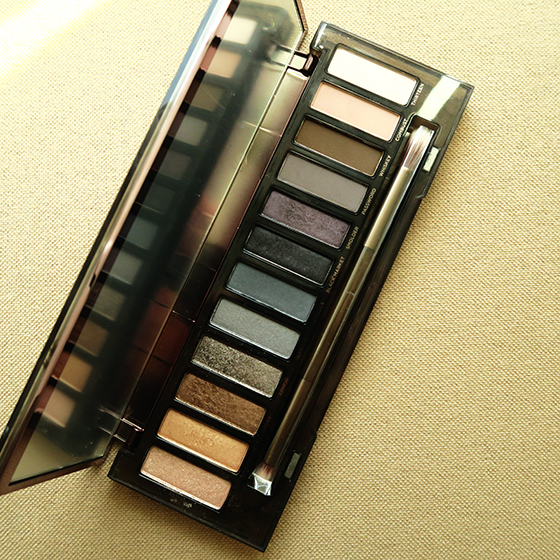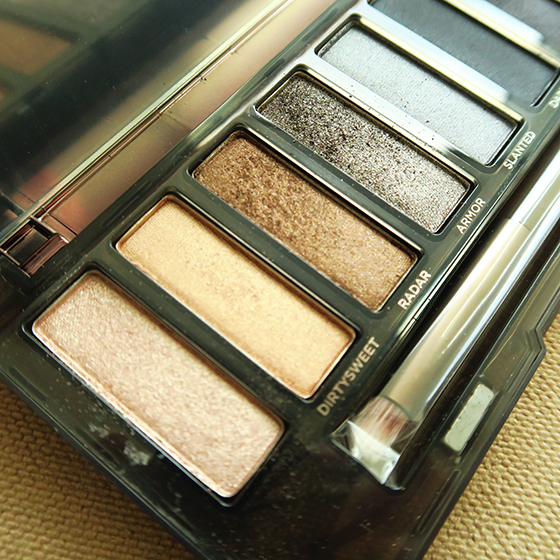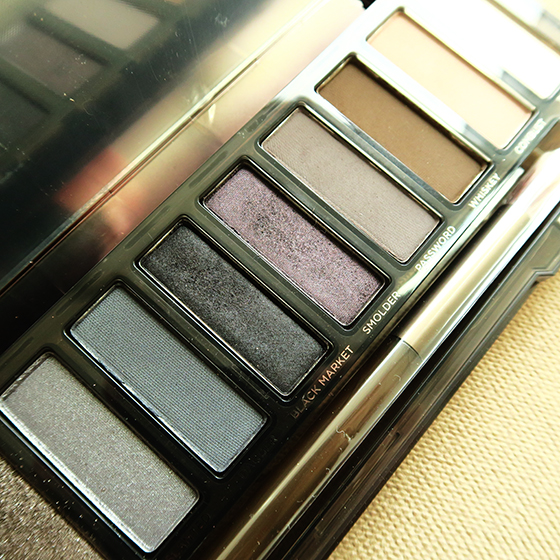 I have created two looks for this palette -

The first look is somewhat more subtle in the eye department, I think I had blended the shadows all into each other, and then I added the black as a liner.  The end result is a rather washed out smoky eye look in my opinion - something I would totally wear out, but it's not really doing the shades in the palette any justice.  I paired the look with bold lip colors - also I was playing and swatching the Urban Decay matte revolution lipsticks. 
You can't really see anything when I pose with my eyes open, to be honest... cos I have such fatty eyelids.  Haha. 
But to give you an idea of what went on the eyelids, scroll down and see more pictures, and I would give you a quick rundown of what I used/ or what I did.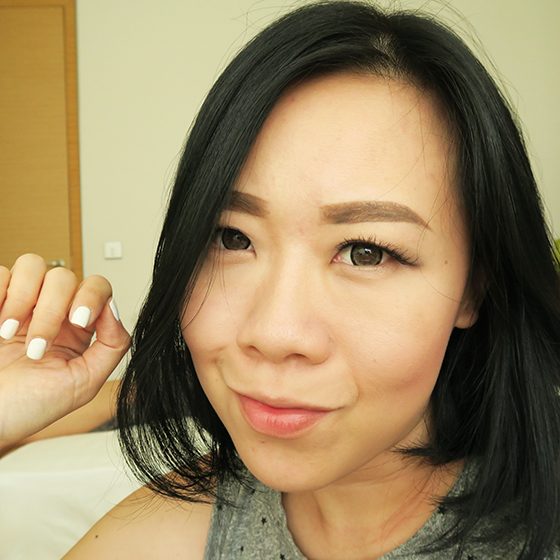 I do think the afternoon sunlight did wash me out a little, but brought out the sun-kissed look in my skin, I am using the new cle de peau bronzer (which is divine, by the way).  
For this look, I used whiskey as a base up to the crease, and in the lids I mixed Smolder and Radar together. 
Finally, I used Black Market as a thick liner to further define the eyes. 
Falsies complete the look for me.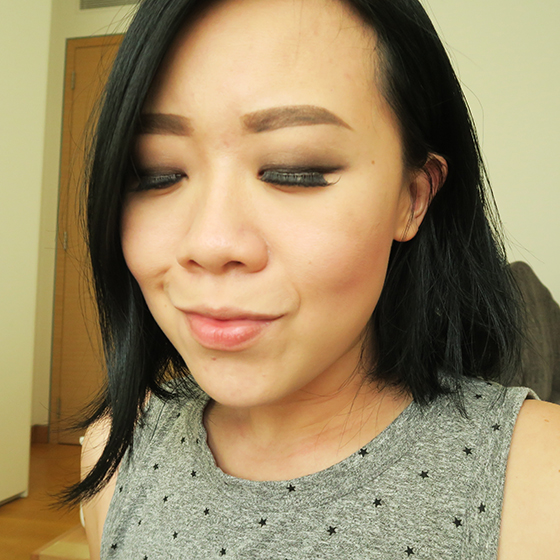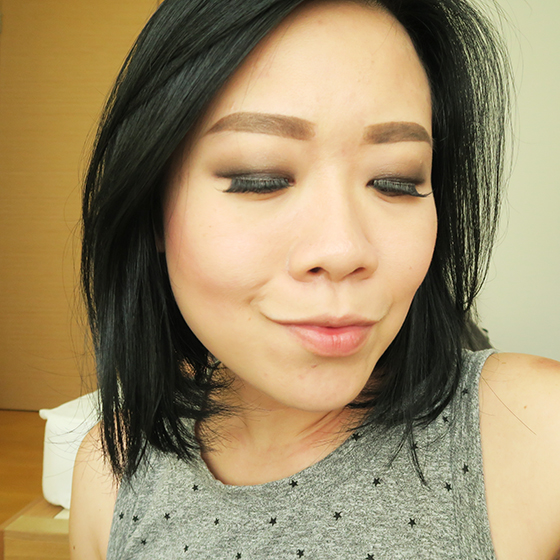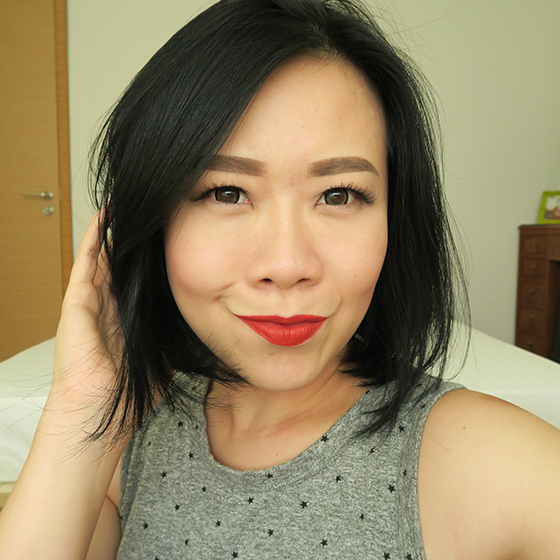 In this second look - it is more intense, and I was more careful and deliberate in the color placement - 
I packed on Smolder on my eyelids, blending and smudging it very close to the lashline.  Then I used whiskey to define and deepen the outer corner.  I also dabbed Armor in the centre of my lids to create more dimension. 
In my application for this look, I took time to pack on the color, adding more and blending adding and blending.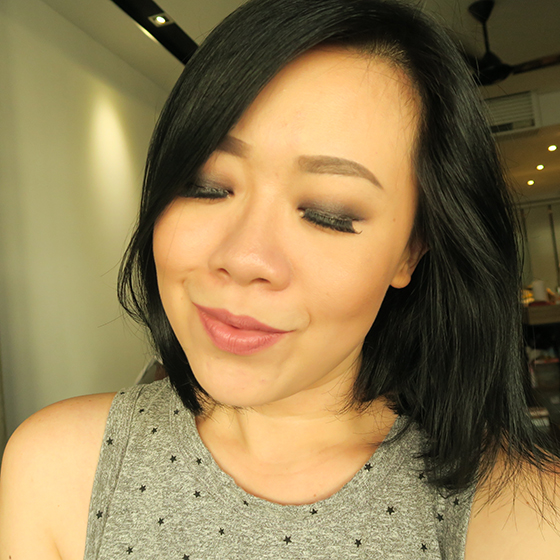 Looking mightly pleased with myself.. lol.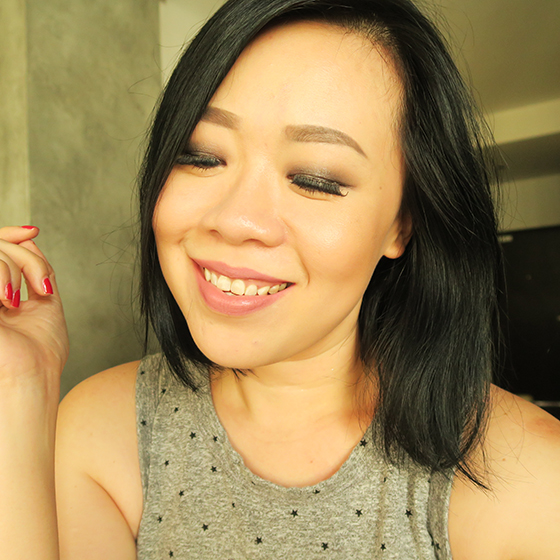 I also added the aegyo-sal sparkly goodness on my lower lids to add more interest and brighten up the whole look.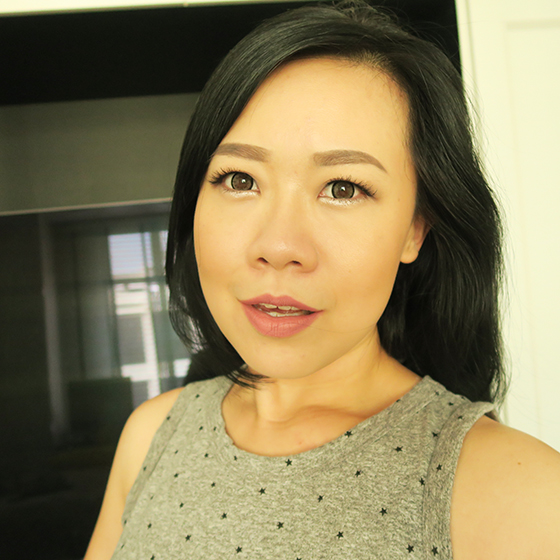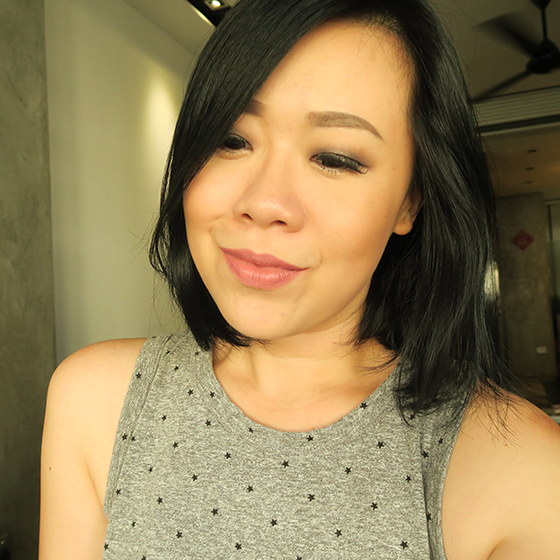 My overall thoughts on the palette - 
I think that the shadows are less pigmented when you actually use them.. so the best way to work the shadows is to slowly pack on the color, instead of just brushing them on.  I find myself gravitating more towards the middle portion of the palette, and also the darkest matte rich brown (whiskey).  Smolder is probably my fave shade in this palette, next to that is Whiskey.  The black is smooth and intense.  Radar was a little disappointing, I thought it would be richer and more metallic.  
If you are talking quality wise, I feel like the Naked 1 is still the best, those are creamy and intense shadows.  But if you want a wearable, user friendly neutral smoky palette, you will find enough shades in the Nake Smoky to create a variety of looks.  I definitely recommend that you use a eyeshadow base to hold the shadows up and to make them more intense though. And if you are a NAKED fan, well I am pretty sure this is one palette which you don't want to pass up.  They got it nailed with the packaging though.  It feels substantial and very chic looking. 
If you want to go to the exclusive party I mentioned earlier, remember to drop me an email! 
I hope that my overview helped, and thank you for reading!