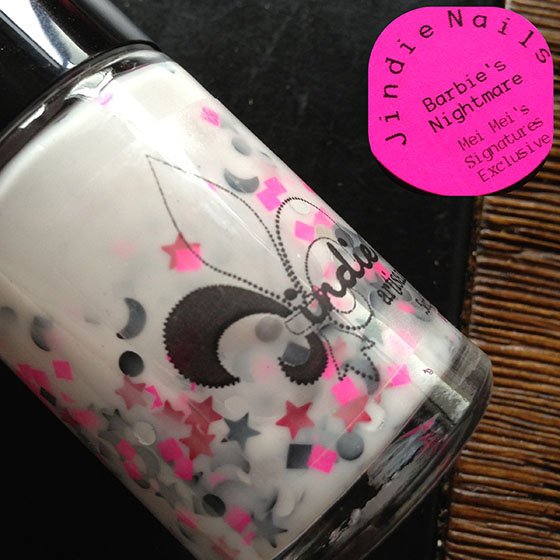 This entry features another Jindie Nails polish - and it's Barbie's Nightmare - a Meimei's Signatures exclusive shade created for this Halloween season.  If you remember my review of Jindie Nails Barbie's Dreaming - they are both the same, the same creamy white base, with a whole host of star, moon, square and circle glitter bits.  But Barbie's Nightmare takes it a notch darker and quirkier with the black and red glitter shapes (Barbie's Dreaming has cutesy neon & pastel glitter shapes instead). 
The application take a little getting used to, the polish is very densely packed with the glitter shapes so picking them up and placing them on your nails is not a problem.  The only thing I have to work with is to make sure that the creamy white base color doesn't streak as I am trying to place the glitter shapes in some kind of a neat way around the nailbed. 
I suggest applying a smooth first coat, don't worry about the placement of the glitter shapes yet.  When you apply the second coat, then you try to 'place' the shapes strategically around your nails.  If you think you need a third coat (unlikely) you really just want to only place the glitter shapes like just plonk them on bald areas..don't swipe the brush up and down your nail bed already.  Finish off with a thick coat of topcoat. 
I attempted twice, hence you might see different 'designs' - and it does look slightly lumpy.. but like I said, when it comes to these glitter polishes, practice is key, and somehow after a few times you will get the hang of the application and find a way which works the best.
<strong>swatches: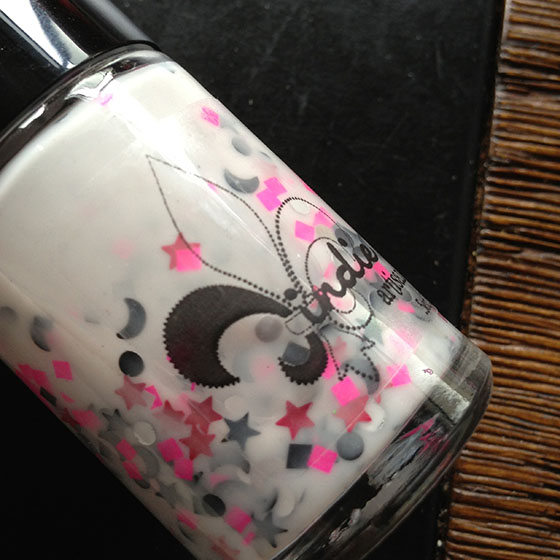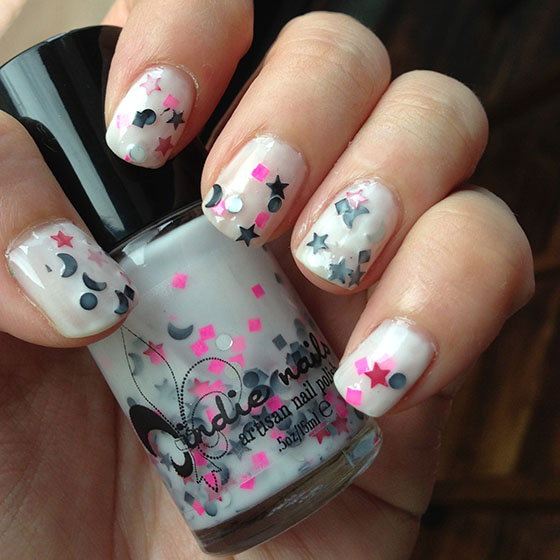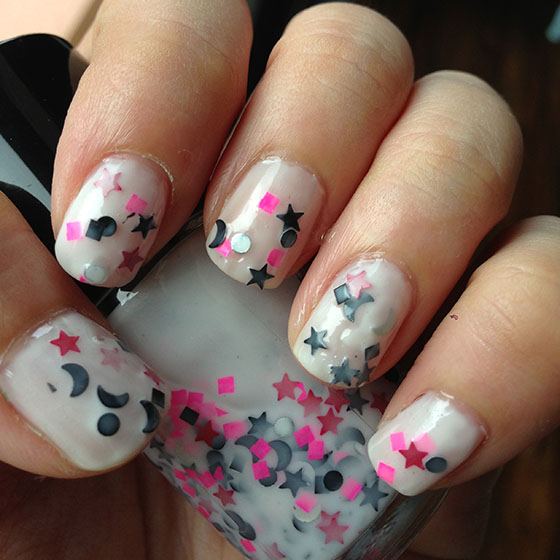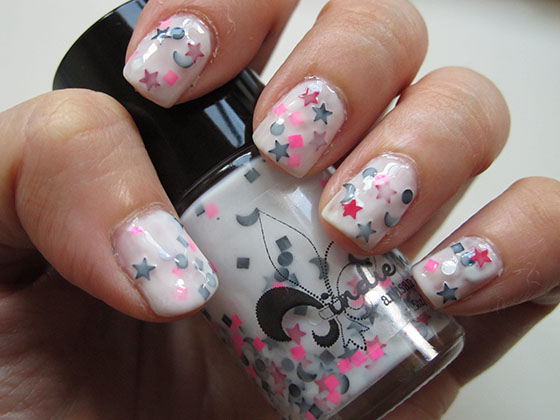 </strong>You can purchase Jindie Nails polishes from Meimei's Signatures (click here).  
There is a 8% storewide discount going on right now til 15 September, so do check out, and it's great time to buy your fave indie brand polishes!  
Hope this has been helpful, and thanks for looking!