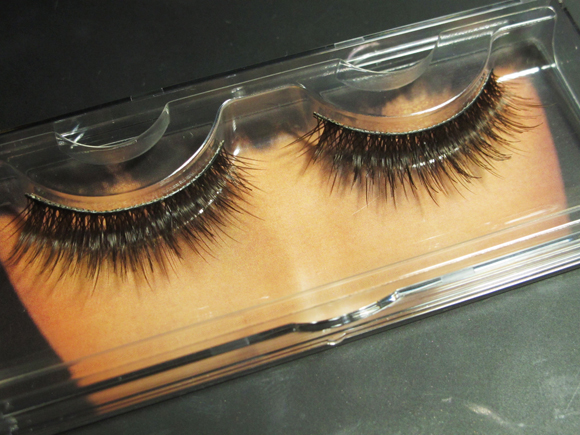 Shall start off with a quick haul entry on a couple of Benefit false lashes which I purchased from the Benefit US website during their Friends & Family sale (meaning there's a 20% discount).  I can't remember which YT video I saw in which I learn that Benefit started selling false lashes, and after a check at the website, I decided on the Pin Up lashes, which look quite full and fluttery.   There are about 8 - 10 lash designs, mostly rather dramatic ones though.
Each pair retails for USD15 at regular price.   And both pairs I have purchased are the same design.
Special thanks to Jerlaine who placed the combined order for everyone so we could all enjoy the free international shipping.
I am not too sure if our own Benefit counters have started carrying these false lashes yet.  Somehow I seldom venture to our own Benefit counters, and all my Benefit items are purchased directly from the US website because it is much cheaper there.
These lashes are very full at the base, and have layers of longer lashes.  The hairs of these lashes ae also a dark brown color... if all these don't sound familiar yet.... let me show you some comparisons with my Shu Uemura lashes... I have found a 99% dupe for this pair of pin up lashes!
I won't suggest these lashes if you have just started wearing falsies, because they are rather stiff and hard to apply, and the dramatic fullness of these lashes take some getting used to.  But they are the most fluttery and soft looking lashes that immediately make your eyes look super big (and the brown hairs doesn't make the lashes look too stark and harsh).
The similarities:
Packaging - both some in clear sliding casing with the same lash try.
Both are made in Indonesia
Both lashes are the same color and design
Photos & comparisons below: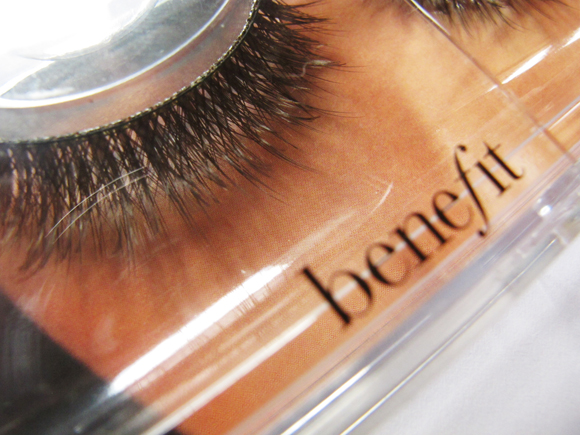 '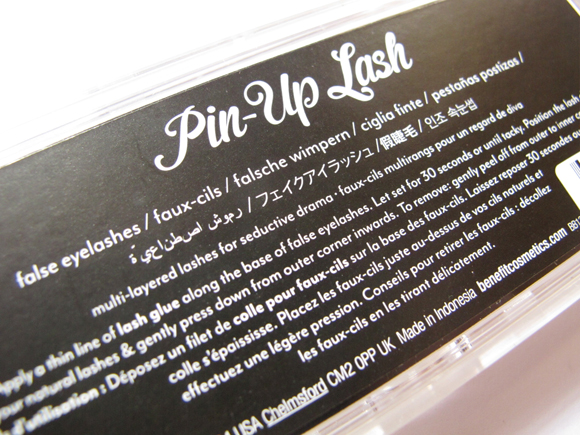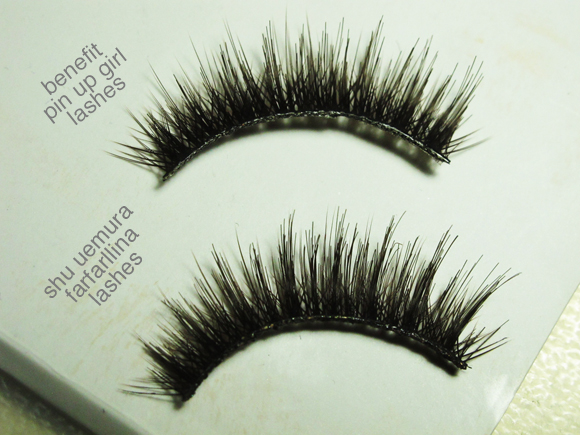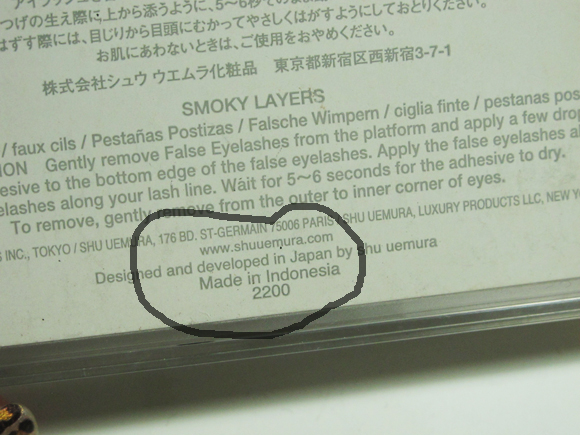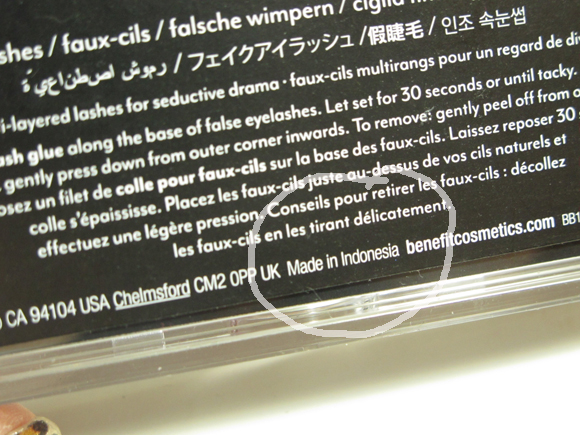 Here's how the lashes look like
Click HERE to see more lash designs at benefitcosmetics.com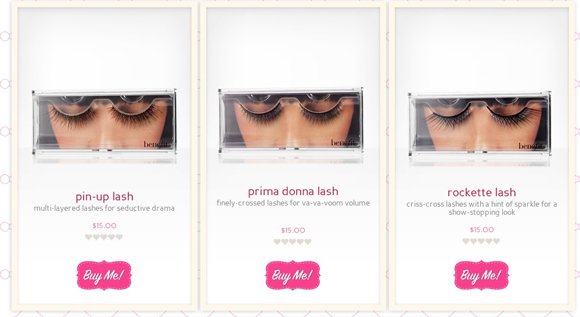 That's all, and thanks for looking!