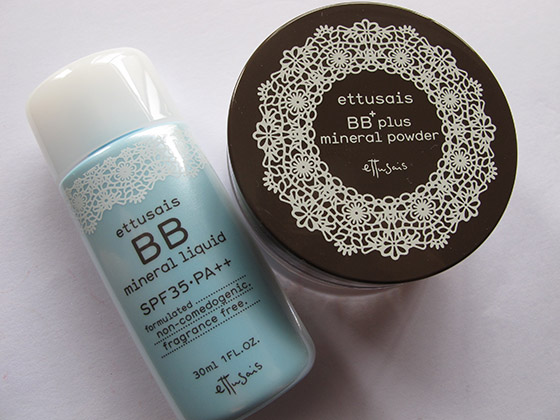 I will be featuring the new Ettusais Mineral BB Liquid & Mineral BB Plus Powder in this entry.  Both products are already available (since Oct!  Pardon my overdue review!)  I have been using this Ettusais Mineral BB routine for the past 2 - 3 weeks, and I do enjoy this routine.  It is a routine which is fuss free, and delivers great results.  You get a fresh clean face that lasts a good 10 hours in our humid crazy weather.
Let's take a close look at the Mineral BB Liquid - I am very happy to see that the Mineral BB range has now a liquid foundation - and this is a very liquidy lightweight product.  You can see how it flows slightly down my hand.  The shade is a good match for me (light neutral).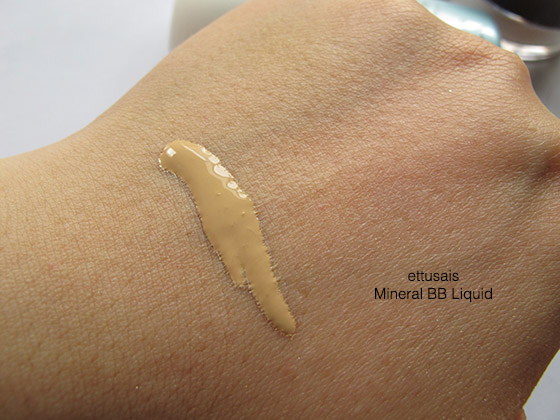 Here's a quick comparison of the Mineral BB Liquid with the other two Ettusais Mineral BB creams - the bb creams clearly have a creamier thicker consistency.. but what is similar is that they have the same 
Shine-Free Powder technology to absorb sebum and ensure that your skin stays baby smooth throughout the whole day.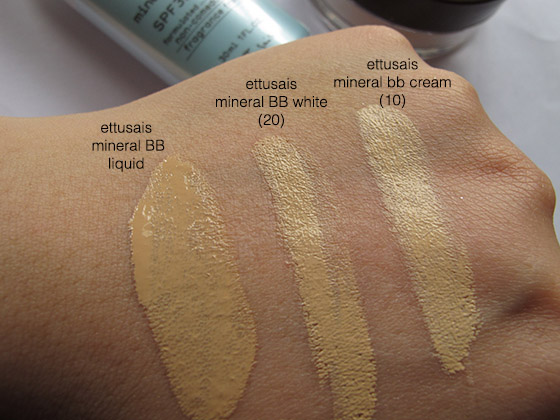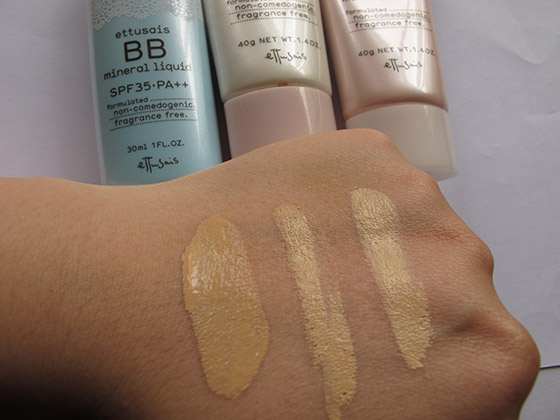 Here's a close up of the Mineral BB Plus Powder.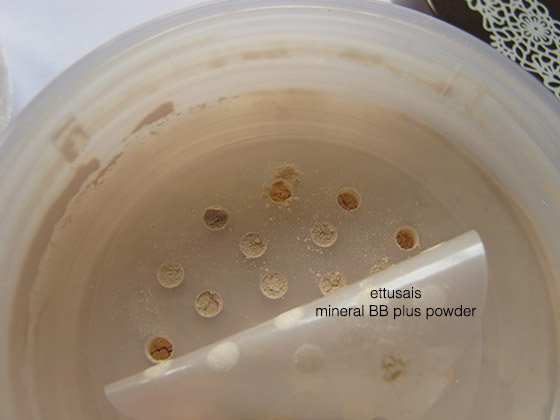 Like its Mineral BB counterpart, it is very smooth and finely milled - very very comparable if not better than some higher end (more expensive) loose powder.  They deliver slight coverage, and is quite versatile in the usage.  Just take for real life example - my sis has very clear skin, and she has gone through tubs of the Mineral BB Powder - that alone is enough to even out her skintone and make her face look finished.  my other sis tend to use only concealers on areas of her face where she needs extra coverage.  Then she just dust some of this powder on her face to set the concealer.
For me, this is great to set my Mineral BB cream, and I find that I am good to go.  
The mineral BB Plus Powder is an improved version of the Mineral BB - it seems to be even more lightweight and able to diffuse the look of pores and make your skin look even smoother.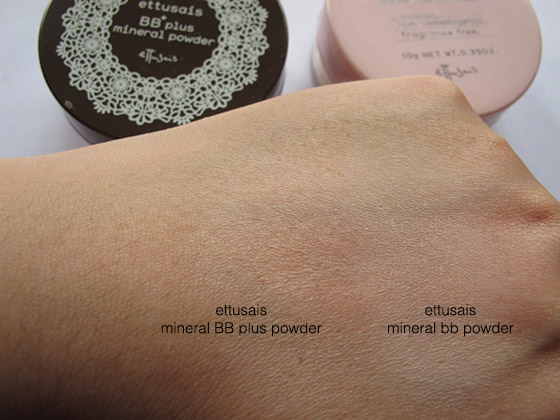 Here in my application
- I applied a thin layer of Mineral BB cream on my face as a base. 
Then I will dab the Mineral BB liquid onto my face using a foundation brush. 
The liquid foundation is smooth and easy to blend.  Because of its light consistency, you can easily build up the coverage you need.  But otherwise, it is a light to medium coverage foundation. The finish of the foundation is a smooth matte (but not flat and dull at all).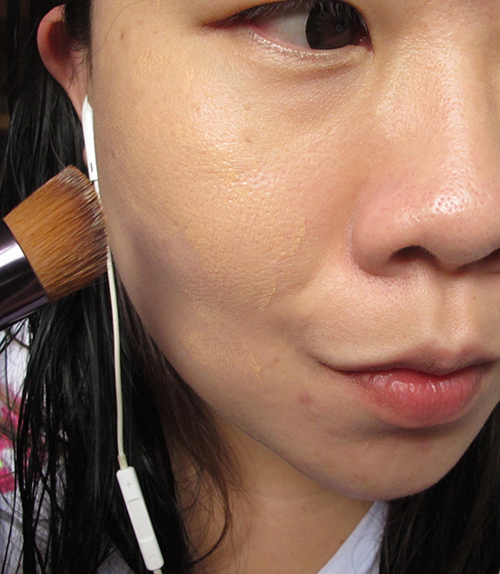 Setting my foundation/ base using the press and roll powder puff.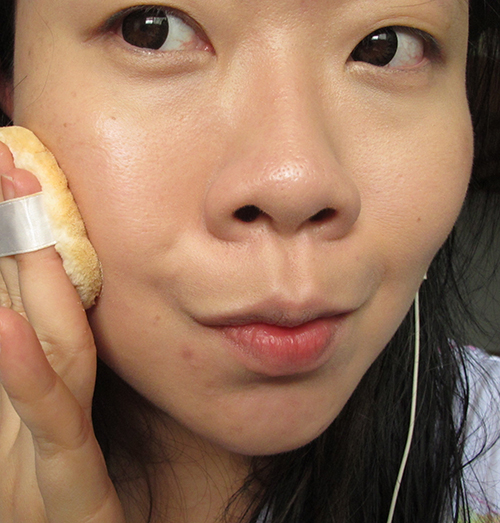 Done with foundation and setting powder.
* please excuse the brows lol, I swear they don't look so crazy IRL hahah*
and a finished overall look: 
everything in this LOTD will be mentioned in the next entry.
Overview:
I think that this foundation suits normal to oily skin types.  It has decent oil control, and I never find myself looking shiny throughout the day. 
The foundation is lightweight and comfortable to wear.  It is also long lasting, and great everyday liquid foundation. 
For the price point of $38, it is really affordable and more importantly, value for money.  If you are starting out with liquid foundations/ bb creams, and setting powder, I really think that you will do well to start with all these great base products from Ettusais.  I have never been disappointed with any of them, and whenever I recommend them to my friends, they agree with me too. So, I can say for sure, these are really good stuff.
The only downside is that the shade range is limited, and if you have light to medium skintone, you can find your match, but if you are very tanned, I think you might be able to use the BB cream as a base, and then use your regular foundie on top - that will create a smooth base for your skin.
The foundation did not oxidise and did not break me out.
The bottomline - a great performer! 
Comparisons:
Rimmel Wake me Up, Bourjois Healthy Mix  - okay perhaps the Ettusais is a little more matte than these two, but all have beautiful consistency and finish. 
GA Lasting Silk UV foundation - lightweight, liquidy and semi matte finish
ZA True White Liquid foundation
I hope I have addressed all parts of this review, and if you have any questions, please leave them in the comments below!
Thanks for reading!