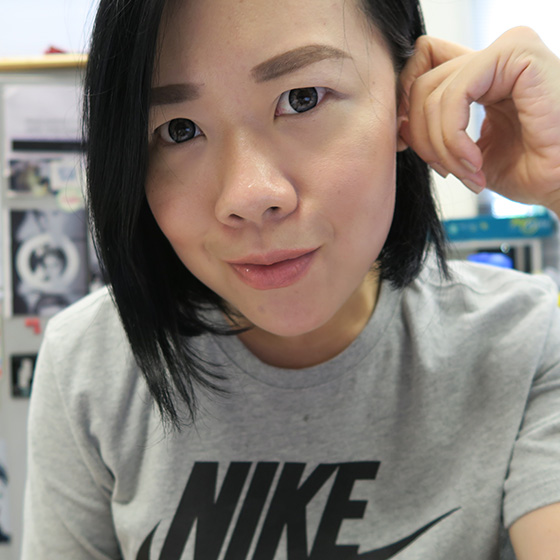 So I had a casual workday last week, and I decided to heck it with the full face works, and just left the house with a healthy dosage of sunscreen and set with loose powder.  I was pleasantly surprised by the results - a fresh nothing there complexion which is still well protected from the current HOT WEATHER. 
All I did was to use the new Ettusais Herbal UV Jelly - this has a gel like very lightweight formula which I have been enjoying.  I feel like this is one which you can slap on throughout the day and it would not clog your skin at all.  It has a creamy texture, but once applied, it disappears into your skin like a gel, very fresh feeling.  It is almost totally clear, and perhaps only minutely even-ed out my skintone.  I set this with a loose powder, which further helped to even out my skintone.  I just needed to add a bit of coverage to under my eyes and a couple of spots on my chin. 
 Brows are kept the usual...big big I guess.. but that's the way I like them.  And some cheek color, and a bit of lipstick just for fun.  I am still enjoying the MAC Huggable lipsticks... but a new one is really catching my attention lately... I will blog about this amazing new lippie in my next entry!  
So, feeling happy with my no foundation, light as air, next to nothing face of the day, I snapped a few pictures while at work.  I think this is a good way to document my foundation trials!  
All products used listed below these pictures: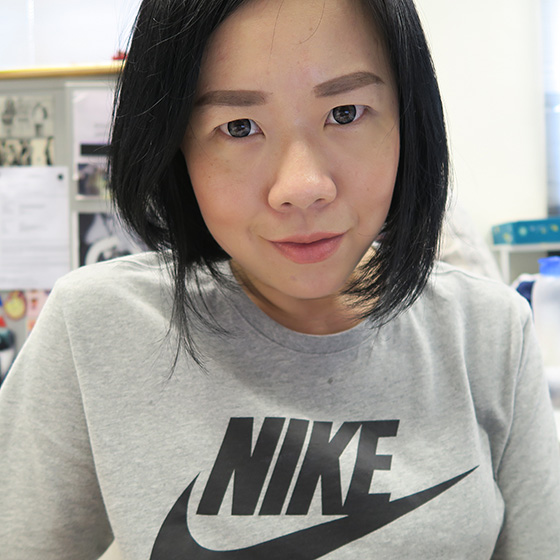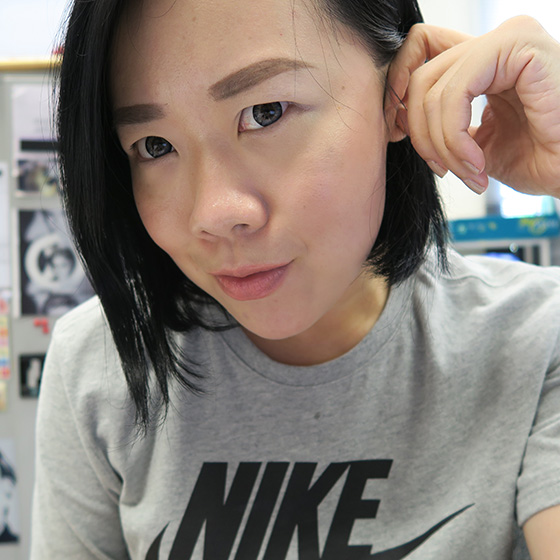 Products used:
- NEW Ettusais Herbal Jelly with SPF50 PA++++
- MAC PRO Longwear concealer in NC20, to cover a few spots
- Shiseido Future Solution Lx Loose Powder
- NARS Gilda Blush
- MAC Huggable Lipcolor in Soft Talkin
- Innisfree Eco brow gel & MAC Brow set in Beguile 
Also added a few new products to my current skincare stash -  I was very kindly gifted a lot of new skincare products lately, and I am trying to incoporate as much as I can into the rotation..in a way which is not confusing to me, and my skin.  I did not include a few others which I can't really form any impressions of yet.. so I shall not include them in this chit chat.
1. NARS Optimal Brightening Concentrate - this is a lightweight creamy serum to even out skintone 
2. NARS Restorative Night Treatment - which is an oily emolient cream that feels super luxe.  If you love the scent of the NARS Oran candle, you will love this scented treatment cream.  I love how rich and nourishing this cream feels.  
3. Shiseido Perfect Cleansing Oil - an effective cleansing oil that doesn't strip my skin.  It emulsifies and removes makeup without leaving any oily residue.  
4. Skin Inc Revival Infusion Cleanser - a dense foamy cleanser, which is my fave type of cleanser.  It contains active ingredients to combat oxidation and signs of aging. 
5. Ettusais Herbal UV Jelly (did I mention this comes in a generous 50ml tube, instead of the usual 30ml?) === great on its own, and under foundation too.  Super lightweight, and jelly formula means it is great for oily skin too.  
among these products, I highly recommend you checking out items 2 - 5 ---- I need more time to see if the NARS brightening concentrate does its trick...but the rest, I am quite impressed.  The cleansing oil and foamy cleanser are just really something efficient, staples type products which I always need and use in my routine..... and the NARS Night Treatment and Ettusais Herbal UV Jelly are pretty unique products in terms of their texture and formulation.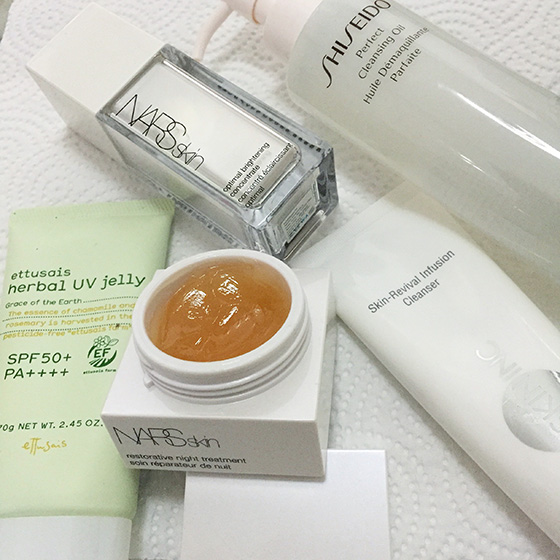 What are some new stuff you have been using lately?
Hope you find this random chit chat helpful, and thanks for reading!!!