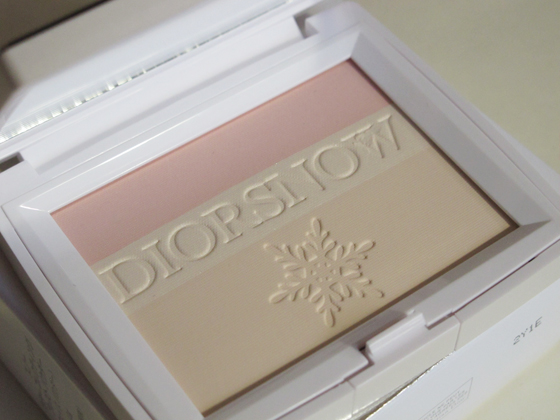 Hi everyone, 
This entry features the new Diorsnow Light Reveal Color Correcting Powder, which is formulated with a fresh glow pigment for a face brightening effect.    It is available in three shades, 001 Crystal Rose, 002 Crystal Beige and 003 Crystal Blue.  I am using 001 Crystal Rose.  I have been using this powder to set my face the past week, and really enjoy using it.  
Here are some close ups of the packaging and product: 
It contains 10g of product.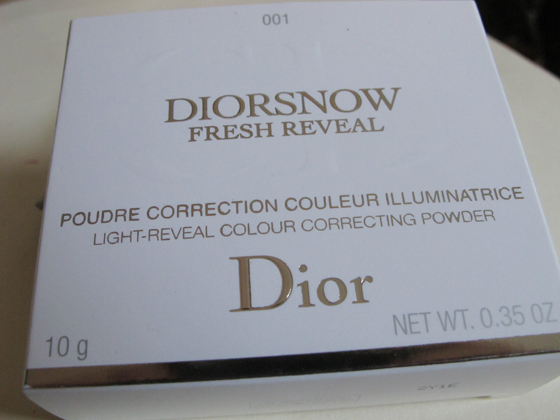 The powder comes with a grey pouch and a separate pocket that holds the brush.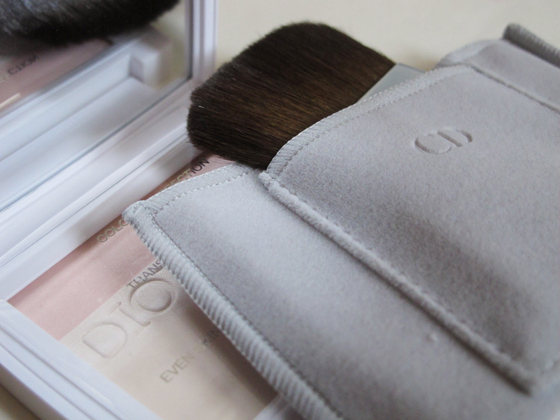 The powder has 3 portions, 1 - even skin tone, 2 transparency and radiance (contains very fine subtle shimmer), 3 color correction (a light pink slightly shimmery powder to brighten up a sallow skintone). 
I usually just swirl my kabuki brush all over the whole pan, and pick up a mixture of all 3 portions to buff and blend into my skin.  The shimmer is fine enough to add a soft touch radiance to my whole face without looking like I have used a shimmery powder.  It is so finely milled and smooth, I noticed that my face looks pretty much fresh and radiant the whole day.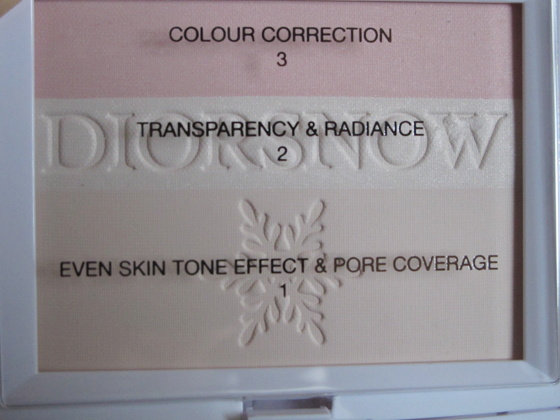 The powder looks simply beautiful in the pan, with the DiorSnow and snowflake embossing.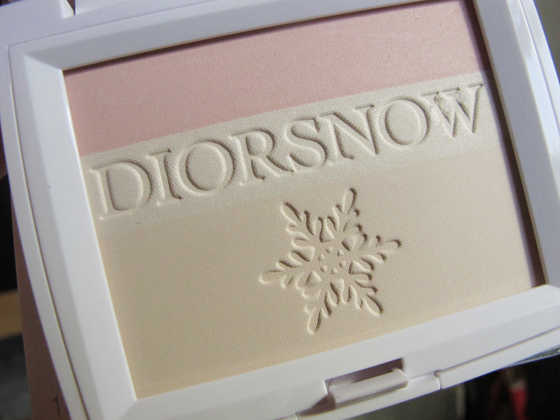 swatches on my hand - you can only see portions 1 and 2, while 3 is pretty much translucent and blends into my skintone.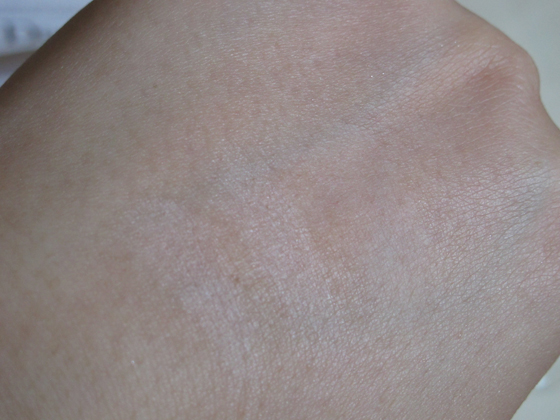 I used it in an
LOTD here
It adds overall even-ness to my skintone after foundation, and is great for travel and on the go touch ups.  I like the lightweight and radiant and natural finish it gives.  It doesn't look drying on my skin, and doesn't look 'powdery' at all. 
I highly recommend the DiorSnow Fresh Reveal Colour Correcting Powder...and you might want to check with the Dior MA which of the color correcting you would prefer to use depending on the needs of your skintone.   001 Crystal Rose is just perfect on me.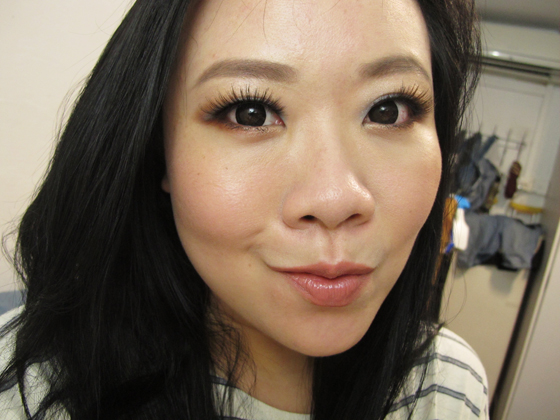 I hope this review has been helpful, and thank you for looking!