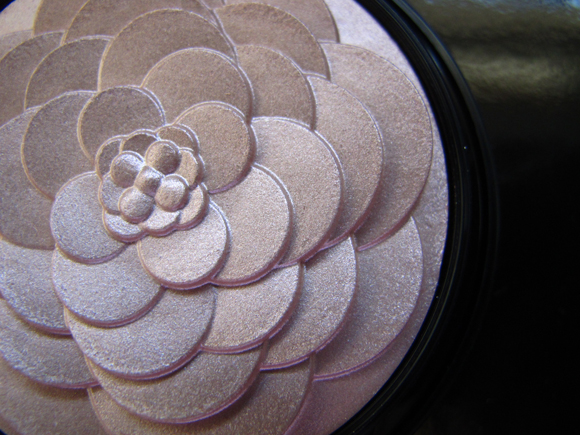 I wasn't even noticing the Guerlain SS2012 collection, til I was out with my friend, and she showed me the collection, and wow, I was blown away by this beautiful face powder.  I think I have a weakness for beautiful Guerlain face powders.  Bronzers, Blushes, Pressed Meteorites, the original meteorites, etc
This is the Cruel Gardenia Meteorites, a face highlighter, that is quite warm toned, and very very subtle pink pressed powder.  When I swatched this at the counter, it feels rather smooth and firm to the touch, even though it looks like it could well be a cream to powder product.
I love how subtle yet 'impactful' it looks.  It has that shimmery goodness, that shows up even more prettily, depending on the lighting, and how much you pile it on.  But it is not so crazy shimmery and shiny that you have to be very careful in the application.  I dusted this on quite liberally on my cheeks, and I don't think I look too crazy.  I will feature this again in a LOTD when I have on full face makeup.
I also compared it next to some of my pale pink looking highlighters, all in different textures and forms (loose, pressed, mineralised, pressed).
Here are some photos -- BEAUTIFUL!
The compact looks exactly like my pressed meteorites.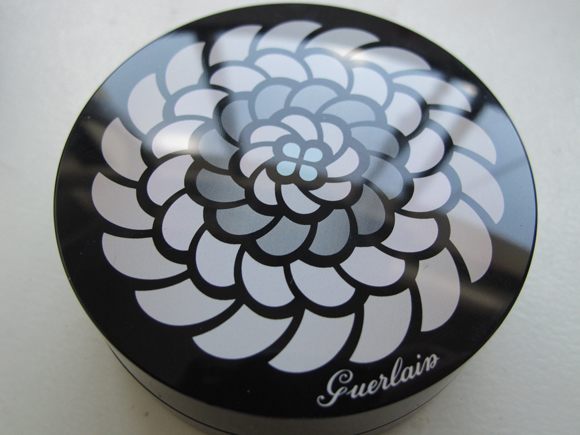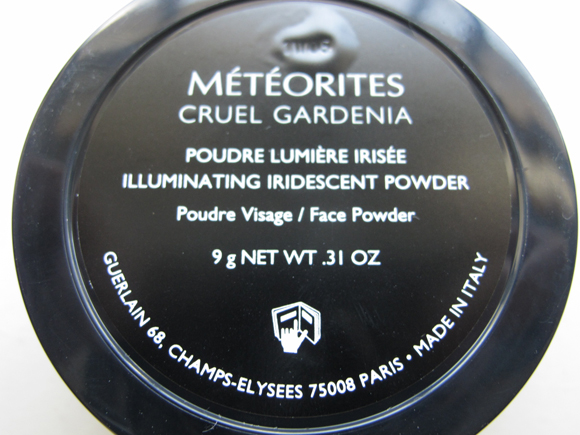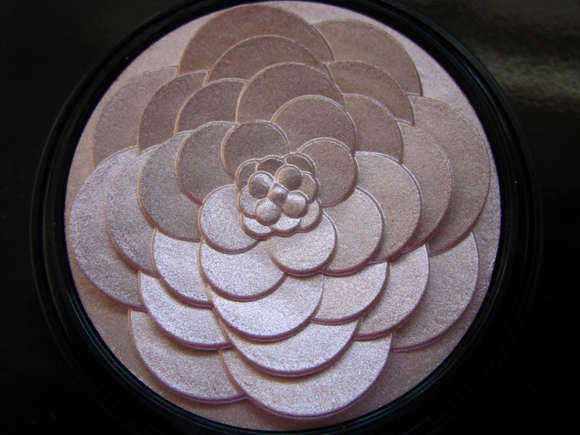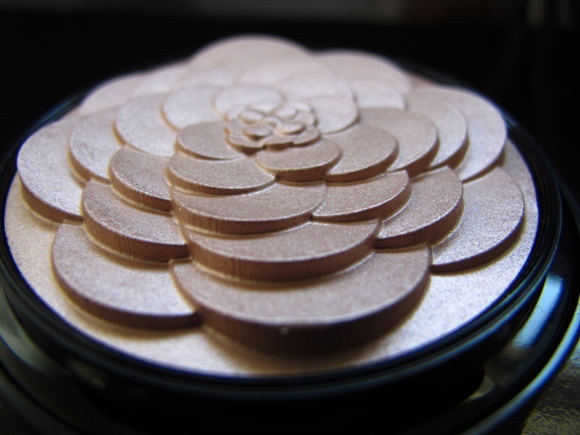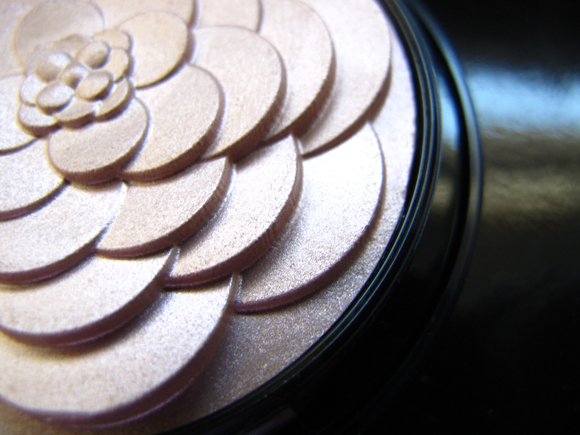 Swatched with my finger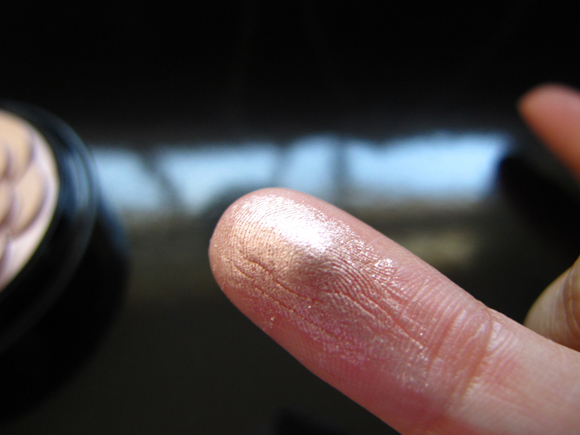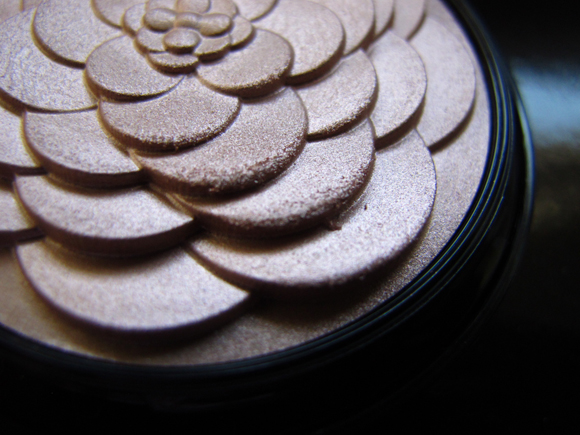 Compared it to my Urban Decay Moonshine cream highlight, because I thought the pinky tone might be similar... but the UD moonshine is really a SMOOTH glowy radiant sheen, while the Guerlain one has visible shimmery bits.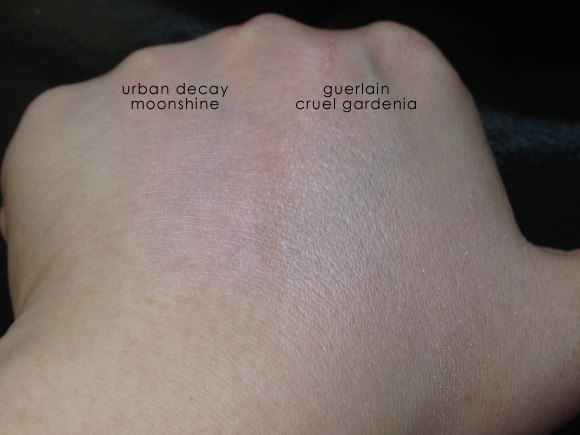 in this picture you can see how the Guerlain powder glimmers and shows up in the soft flash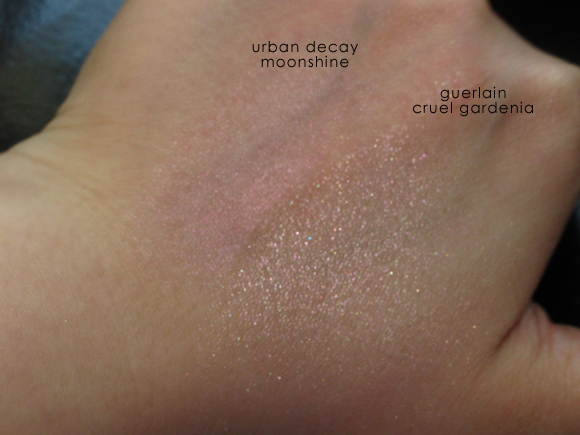 In this overall comparison, you can see that:
the GA loose powder is super ultra fine, and any sheen is very very subtle, and not showing up in the picture
MAC MSF Perfect Topping is quite dark compared to the rest but it has a nice shine, I love use this for highlighting and blending out blush color
the Guerlain cruel gardenia has a warm pinky shine
the Urban Decay Moonshine has a nice pinky glow (no shimmery bits)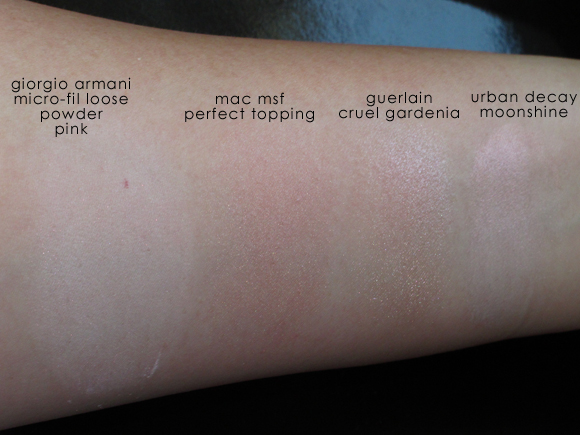 The Guerlain Cruel Gardenia Meteorites retails for S$88, and is in my opinion the star product of the collection.  Grab it fast while you can before it is sold out.
I hope this has been helpful.
Thank you for looking.