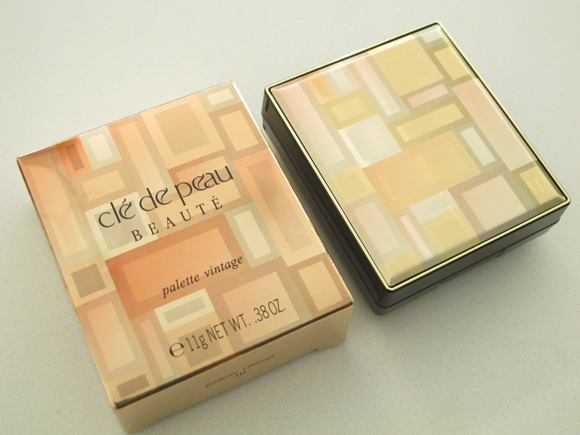 Clé de Peau Vintage Palette III is a beautiful modern mosaic face palette that serves as (besides a collector's item) a highlighting face powder.  The Vintage palettes have been release for the third time, the two previous ones are more of contouring darker tones.
The lid of the palette mirrors the design of the powder itself, and contains a flat powder brush underneath a second layer.  I have not used the brush to dust on any product on my hand.  But it feels soft and decent enough.
The powder also contains a beautiful shimmery gold overspray which you can see quite clearly in the pictures below, especially at the corner parts of the palette.  The various shades in the palette are an ivory white, a pinky peach, a pale nude and a pale gold.  I swatched each section with my fingertips (a little too heavily you won't be dusting a brush over this with much force - hence that explains the little bit of fallout you see in one of the pictures -- but that's all the more to show you the overspray effect too).  It feels ultra silky, and very very fine, imparting just the most subtle glow and shimmer.
Did I mention that the palette is also scented like Clé de Peau skincare products? It makes applying the powder on your face even more special!  That is, if anyone could bear to use this exquisite item... I took care to swatch the corners of the palette to preserve its beauty.. but I will definitely feature it in a LOTD soon.
I also swatched this palette at a CDP counter, and the tester looked flatter...and the overspray is gone of course.. but you could still see the distinct mosaic designa and the different shades.
The Clé de Peau Vintage Palette III is currently available for S$180 for 11g of product.  It is made in Japan.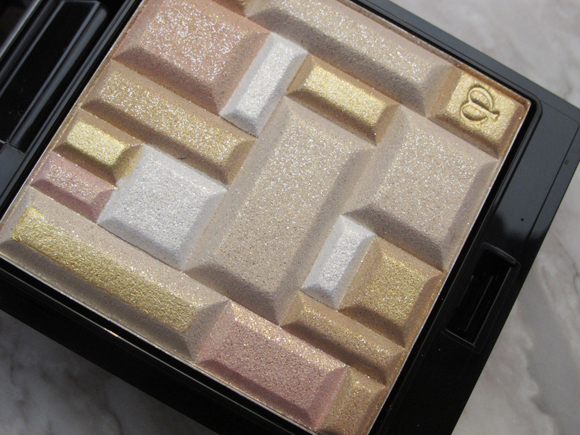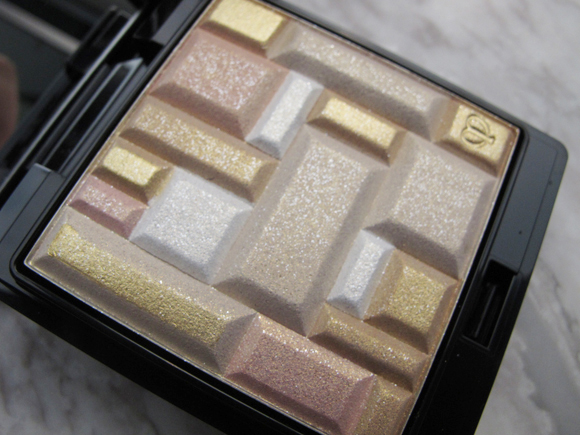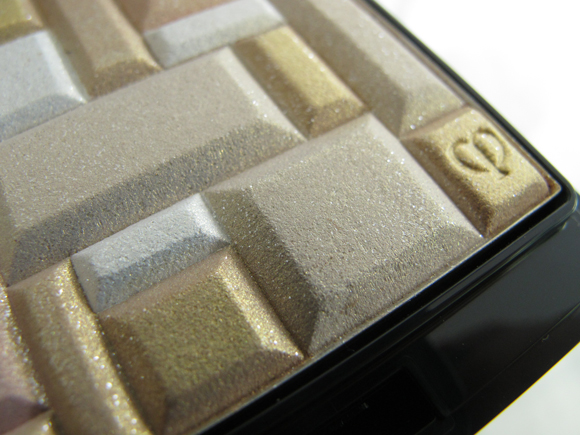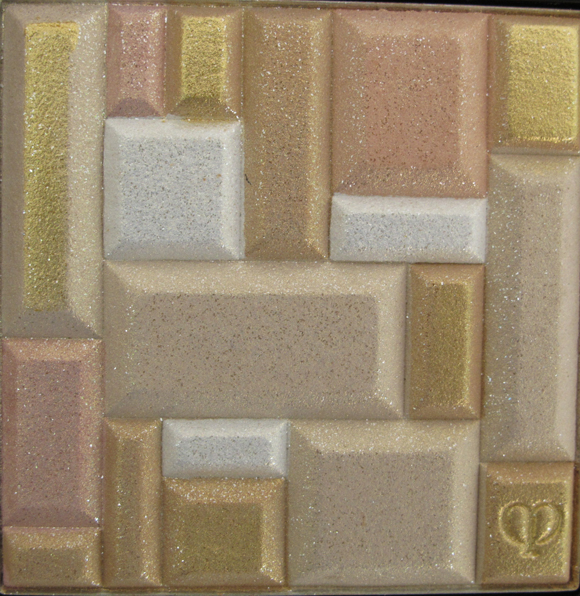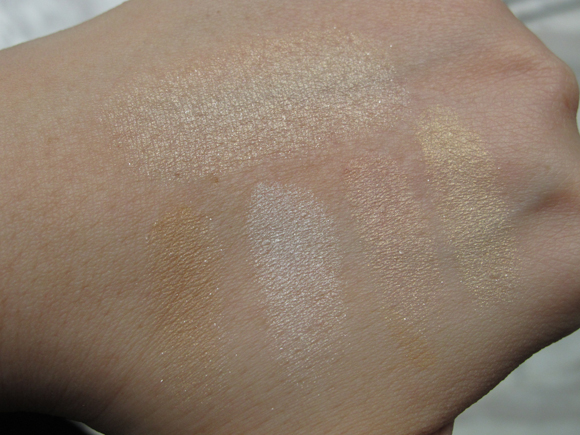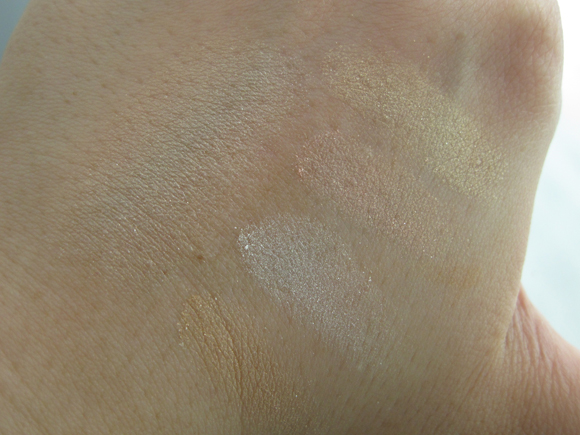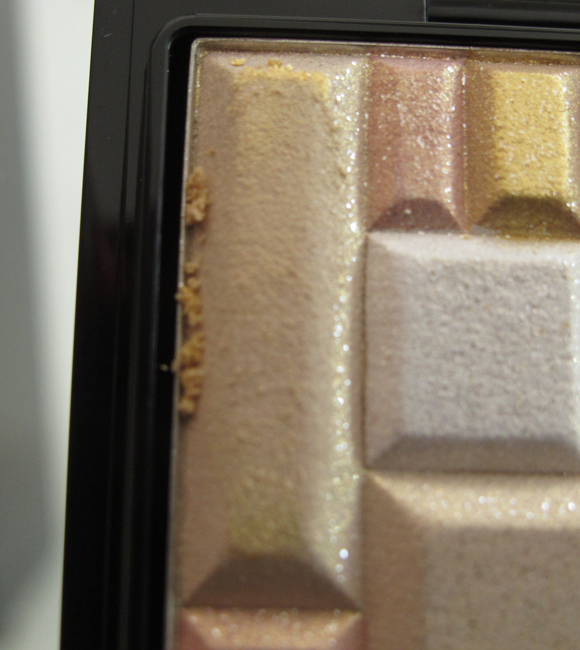 Here is how the corner of the palette looks like after I gave it a good swirl with my finger tips
to show you how the powder looks like when mixed together.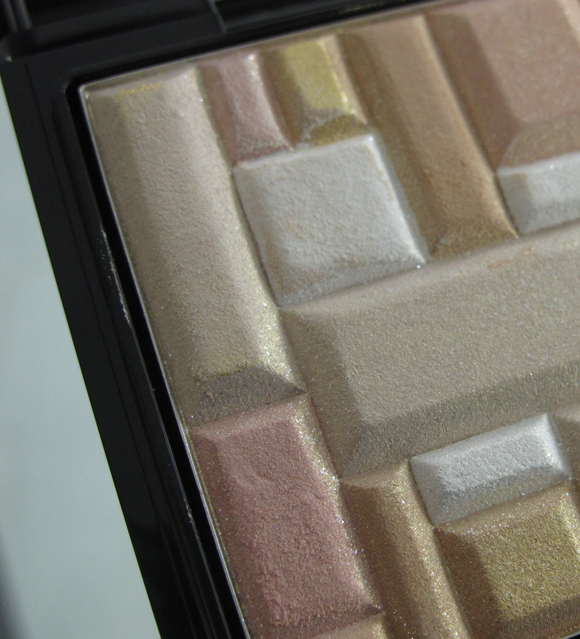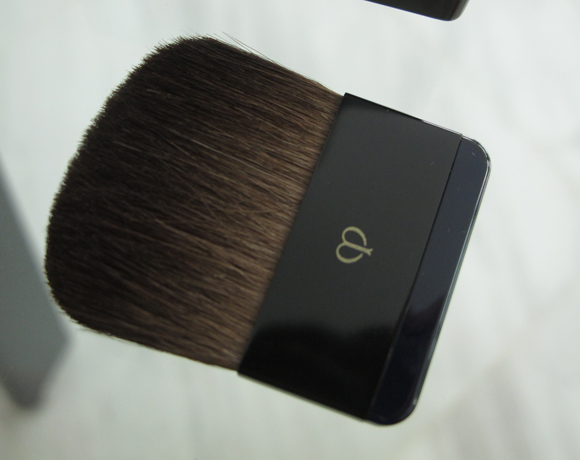 I hope this has been helpful!
Thank you for reading!
p/s Clé de Peau Vintage Palette III was very generously gifted to me by the Shiseido team without any obligations for review.  All opinions are my own honest ones.