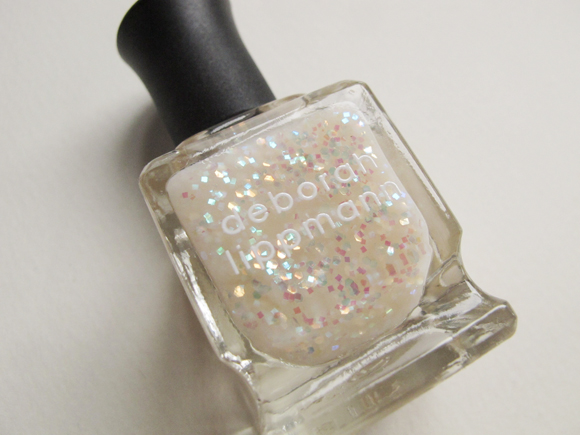 My latest Deborah Lippmann purchase is Stairway to Heaven - what do you call this sort of glitter? Holographic glitter?  But not the silvery type of holographic.  It is a very scaly, pinky, blueish.. ah, you can see for yourself in the pictures.  They remind me of scales, and pearls and some kind of frosting bits.  The shimmery bits are suspended in a milky sheer cream base.   i first swatched this shade when I was in HK, and I didn't get it... but I found myself thinking and thinking of it... so I finally decided to buy it.
The polish contains mainly larger bits of glitter, and the sheer creamy base makes the overall shiny effect a little muted.  But they still reflect multi-color shimmer under daylight and also indoor lighting.
Did I mention, I love the name?
I am also comparing it with China Glaze Snowglobe, which I recently purchased from Nail Vibe.  Snowglobe seems to have a crisp and sharp shimmer, due to the clear base.  It is also more densely packed with the smaller glitter bits.  So while they prolly look similar when layered over a darker base, the differences are more apparent if used on its own.
I applied Stairway to Heaven over a coat of Chanel's Pearl Drop - so that I don't have to apply more than 2 coats of the former.
Overall, I love the understated but yet shimmery finish of this colour combination.
Photos & Swatches: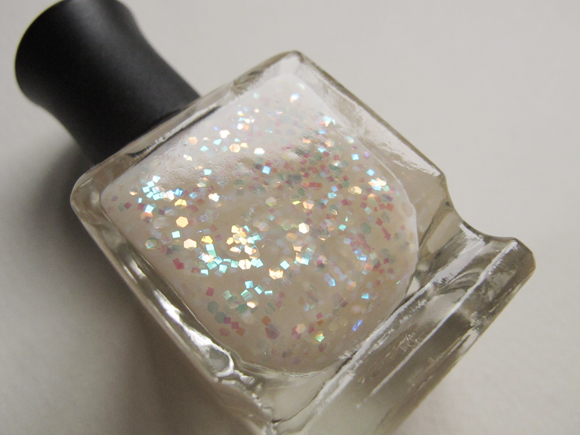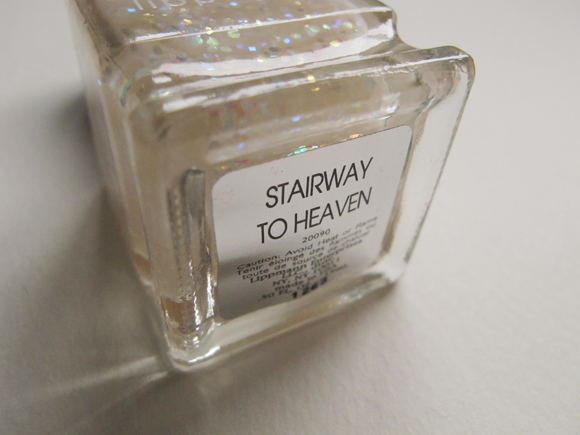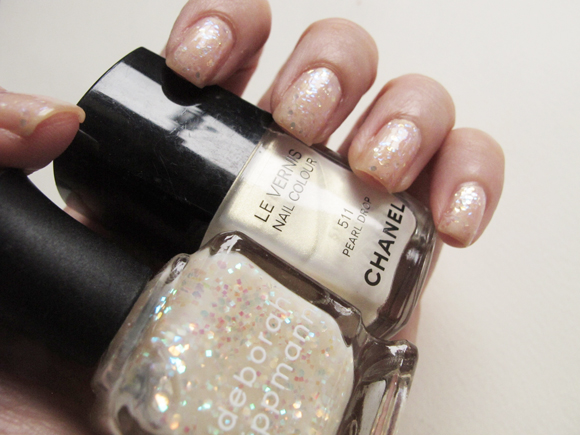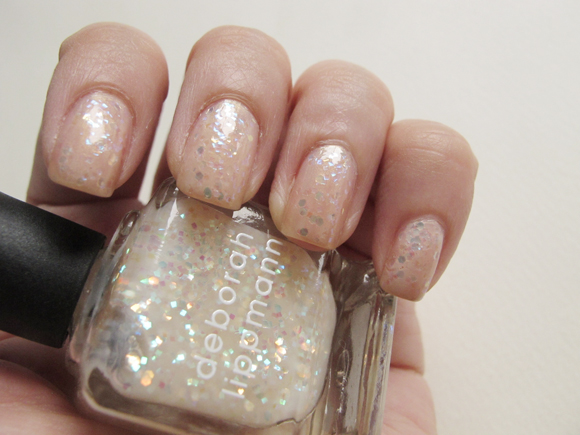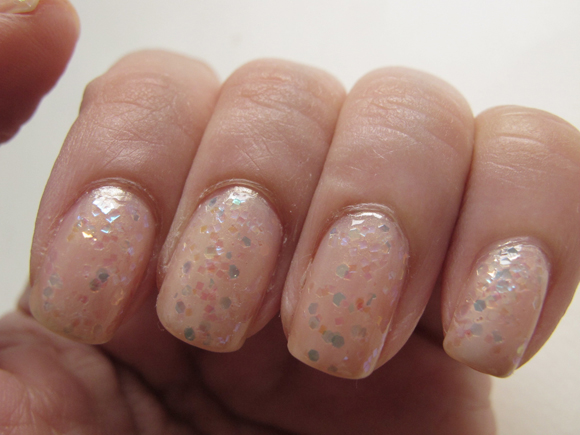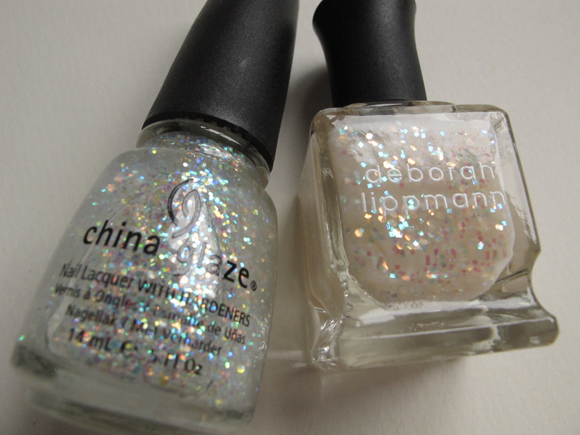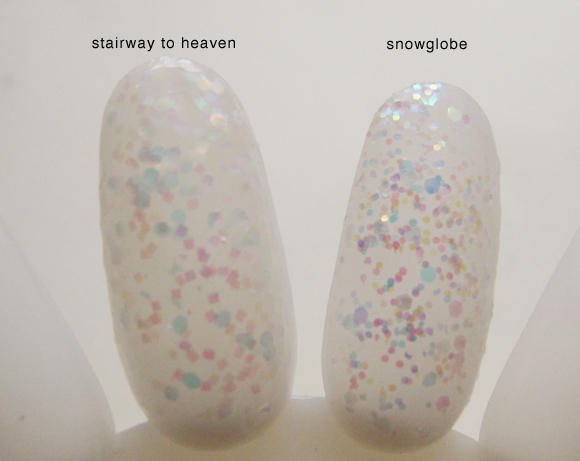 Deborah Lippmann polishes can be purchased from:
luxola.com [based in Singapore, next day delivery, though a little pricey, and colors might be limited]
revolveclothing.com [based in US, free international shipping with USD$100 orders and above, prices are cheaper]
ebay [just do a search on the various sellers, see who is legit, and ships internationally, I have bought from ebay a couple of times, no problem at all]
Hong Kong [lane crawford stores - if you want to see them in person]
That's all, and thank you for looking.