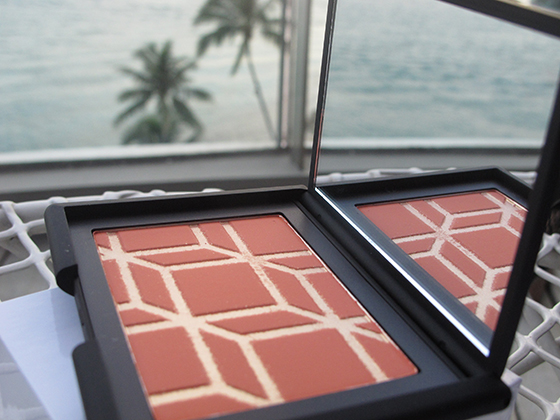 Hallo!
I am currently in love with NARS Rotonde blush - it retails for S$65 at the NARS store at Tangs - it is quite big, almost twice the weight of product as the regular NARS blushes.  The blush is very smooth and intense, and has a golden overspray. The color description on the NARS website is 'tiger lily' - a rather bright orange shade. 

"Limited edition high voltage blush palette with a shimmering pressing of Pierre Hardy's iconic avant-garde print.
Natural, healthy-looking finish that immediately enlivens the complexion
Silky texture
Micronized powder ensures soft, blendable applications"
The blush is so beautiful, I had to take lots of pictures of it before I swatch it -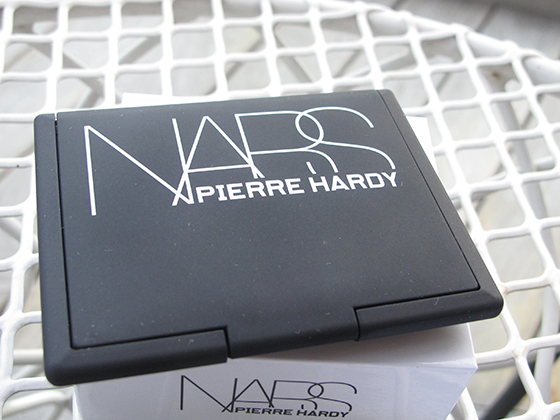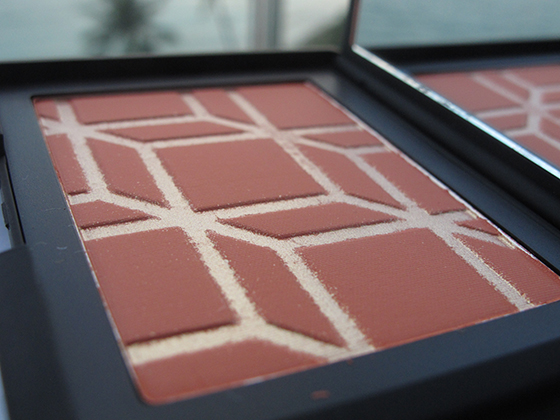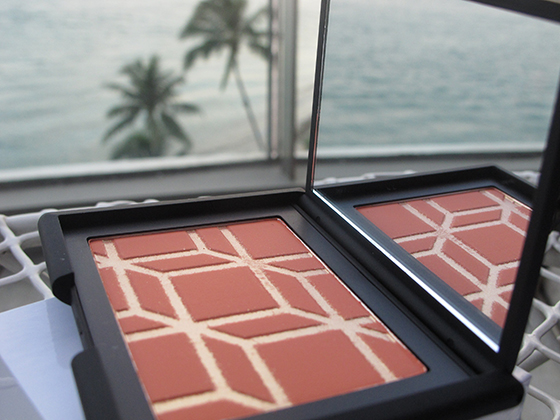 Swatches - I can't think of any orange blushes I have at the moment... I might have a MAC blush or something..but anyway, this warm orange blush is just perfect for summer.   I am still considering whether to get Boys Don't Cry... I might cave... or maybe it might be sold out, and I can just softly kick myself for not getting it.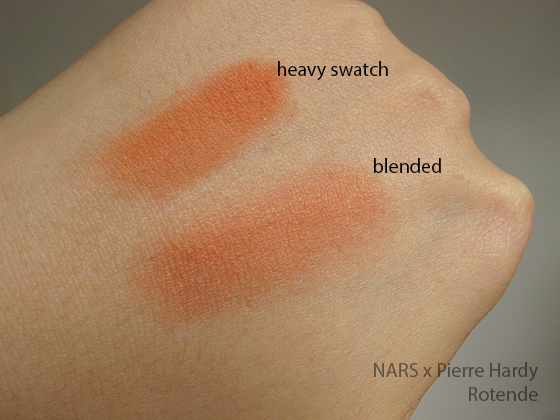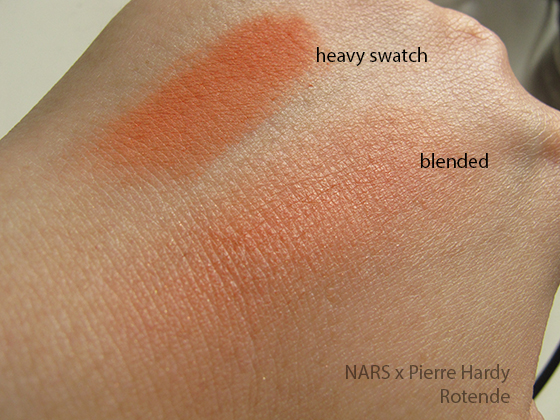 Here's how the overspray is gone after a few swipes.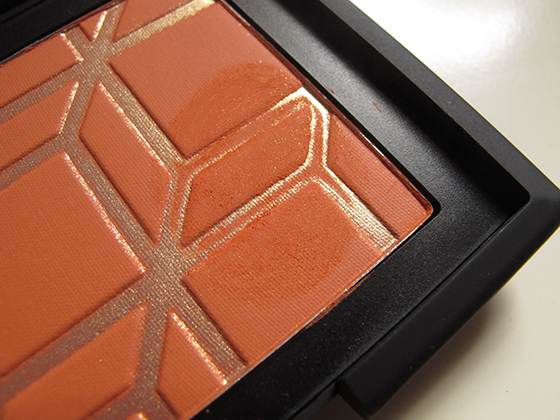 and a quick LOTD - 
On my face - Diorsnow Concealer worn as foundation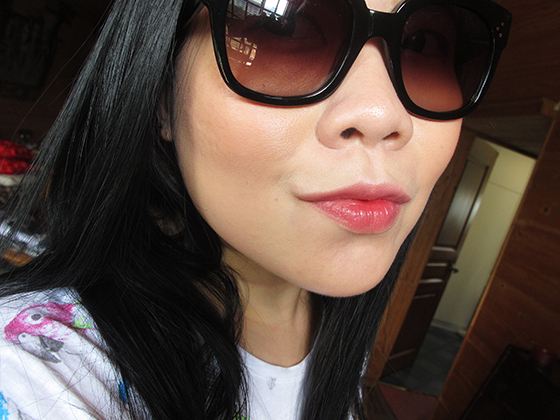 on the brows - MAC Dirty Blonde fluidline, MAC Beguile brow gel 
shades - CELINE new Miss Audrey 
ignore the mess in the background...currently doing some packing!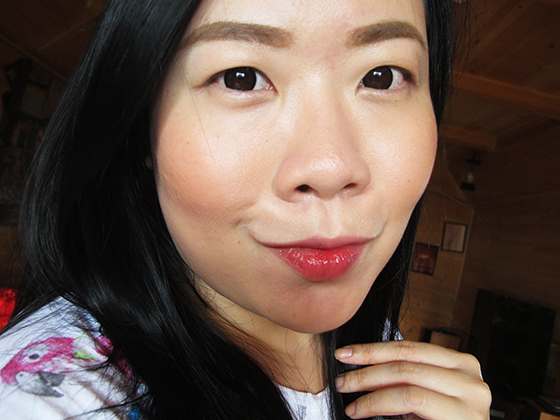 That's all and thanks for reading!!