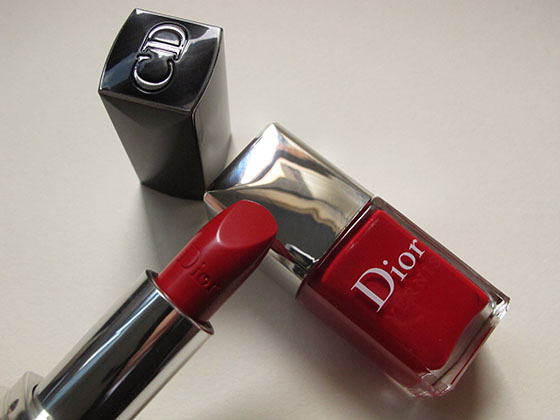 Hi hi! Today I have a couple of gorgeous iconic Dior Reds to share with you.  Both are numbered/ named
999
- an intense creamy true red.  Rouge Dior is a
n ultra-nourishing, long-wearing formula, in a haute couture color. 

This extraordinary lipstick does what most long-wearing lip colors do not. It dresses your lips in voluptuous, long-wearing color, while simultaneously providing definition, moisture and nourishment to the lips.
This is a glamorous pairing, and the lipstick is truly a classic shade of red. 
I have included two videos at the end of this entry, in order to appreciate the history of Rouge Dior's haute history and background, and also a behind the scenes of the Rouge Dior campaign starring Natalie Portman who is sporting 999 in the film.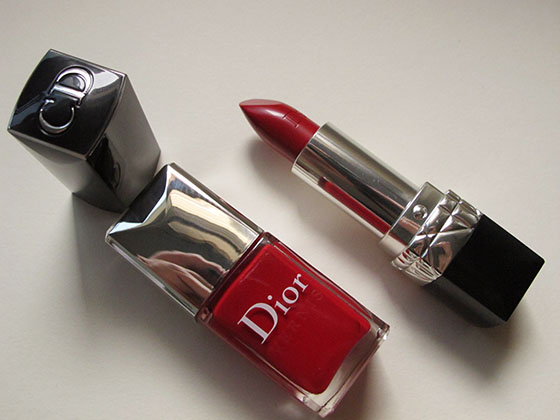 The color is intense, and provides true color payoff with just one swipe. 

The nail polish has a creamy formula and again, in one brush stroke is able to cover my entire nail with the rich red.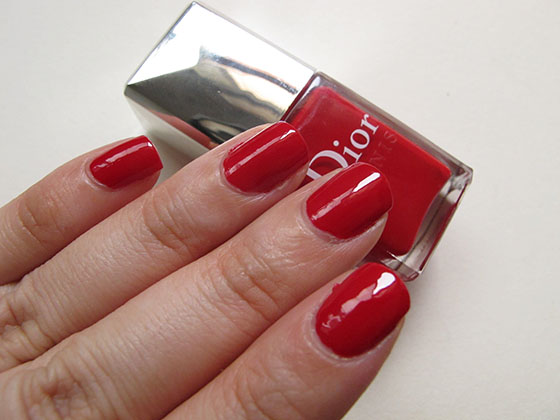 Here's a quick glance: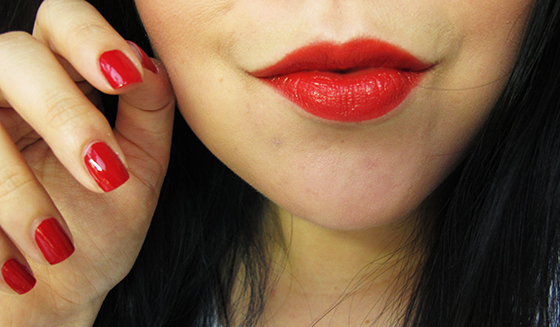 And an overall look: 
I had gone for a clean face using all Dior products, with long lashes to accenturate the eyes and a flush of color on the cheeks. 
Will include a list of all items used soon: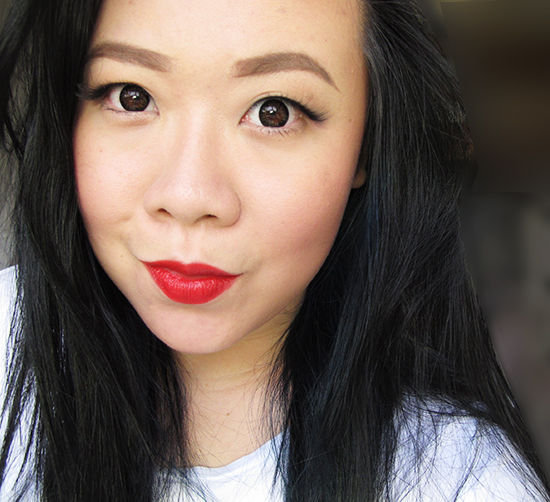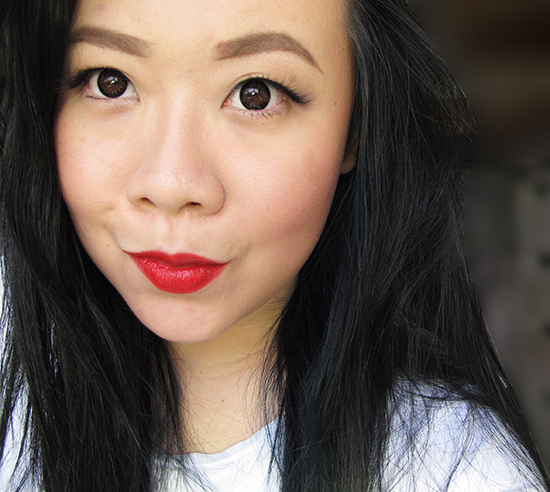 Here are the two videos: 
Rouge Dior - 60 years of attitude 
Rouge Dior - the making of