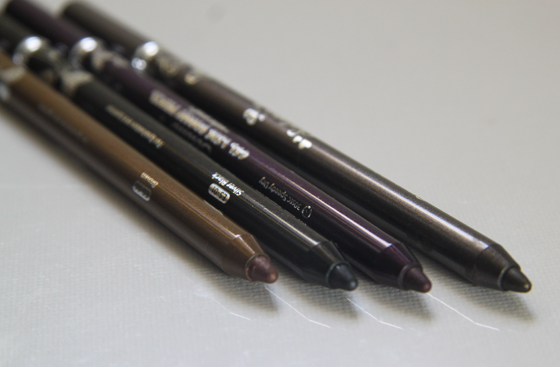 One of the 2819219 things that got us in a frenzy in TW was the Solone Gel Like Smoody Pencils - these are available at the makeup store called 'Momo' which we found one nearby our hotel area.   They retail for NTD399 for a pair and among the four of us, we probably hauled back home 30+ of them.  I got about 15 pencils, many of which I gifted to my friends and sister.  I kept these four for myself. 
Kimberly and I tested these liners whilst we were still in TW, and when they worked out well, we went back for more, more, more.  The pencils swatched very creamy and smooth, despite the glitter bits.  There are about 10 colors in the range, some more glittery, some are more of a metallic sheen.  Once they set, they are really budge proof and water proof.  I wore them one day (without any falsies, because falsies tend to help prevent liners from smudging in my experience) and the weather was humid and sticky in TW that evening.  But the black one which I used, didn't smudge and stay on pretty well.  That convinced me to go back the second time to MOMO and bought more so I could give away more more more to my friends, and picked up a couple more for myself. 
The pencils come with a smudger sponge tip end, and the whole packaging is sleek and sturdy.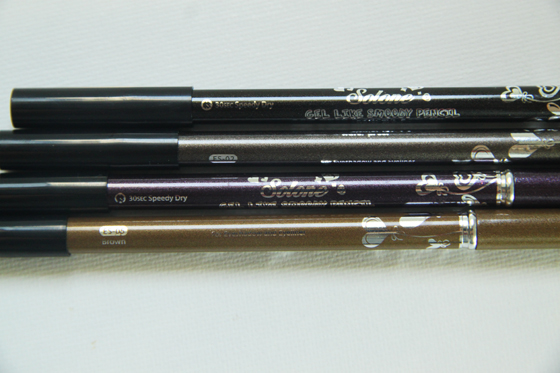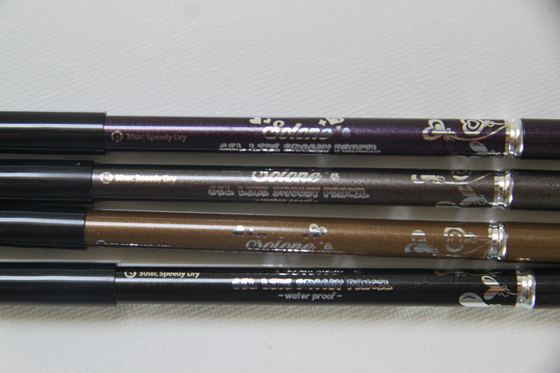 swatches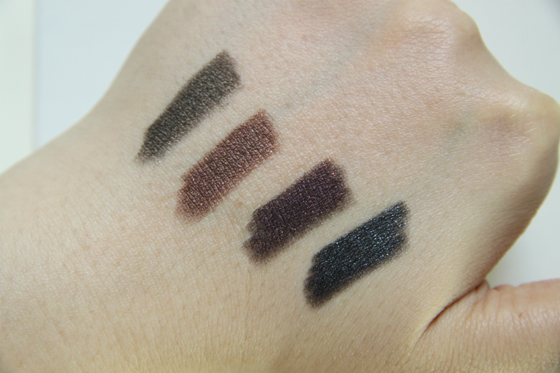 you can see the pretty shimmers in this picture
check out Red Wine!   That's my absolute fave!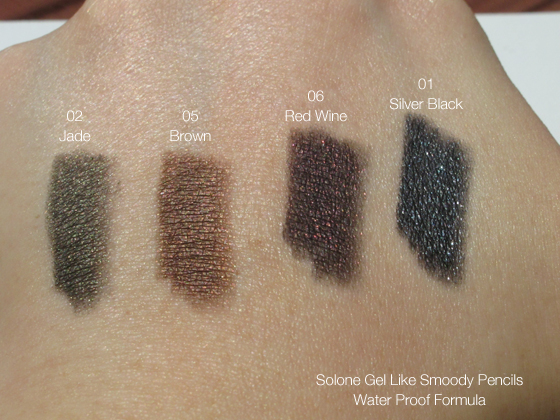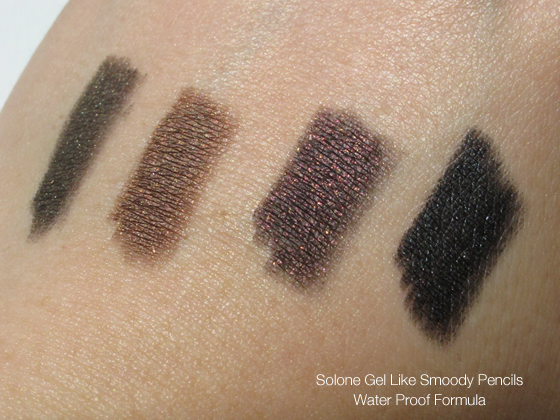 Amazing quality product, and do grab them if you have the chance to. 
Solone also makes several range of liners, and some cream shadows, very interesting products.  
But I 'controlled' myself, and only bought these Smoody Pencils. 
That's all, and thanks for looking!