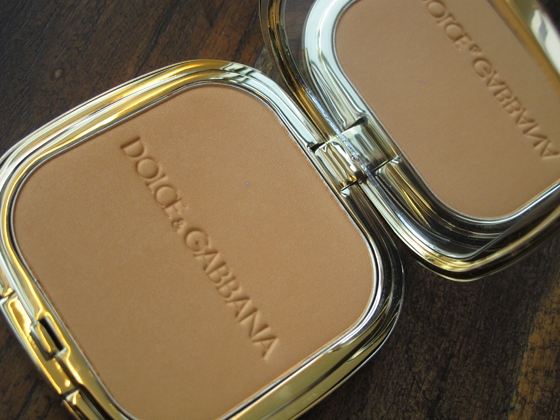 Hi!
I ordered the Dolce & Gabbana bronzer from Saks.com (about S$62) in the shade 01 Natural.  It is the lightest among the D&G bronzers, and I am glad I got this shade.  It is a very warm yet natural tan shade, which I can use to warm up my skintone, and also add some depth at the outer edges of my fat round face.  The powder itself is amazingly smooth, and finely milled.  It is not too intensely pigmented (in this shade anyway), which means I can dust it on my face without worrying that I would look like I overloaded on the bronzer. 
Product description: 
GLOW BRONZING POWDER
Glow Bronzing Powder is a remarkable delicate formulation, ideal for creating the warm and sensual Hollywood glow. Looks exuding warmth and sensuality are an omni-present force in the world of Dolce&Gabbana, and here impart a feeling of indulgent decadence to the skin.
Smooth powder delivers sun-kissed warmth and a natural glow. Each shade is layered with golden pearl for a subtle shimmer, adding a glistening radiance to the complexion.
Pat McGrath: "A lighter shade of bronzer will create the most natural looking tan. Build colour gradually, starting at the temples, chin, and cheeks and then blend toward the centre of the face using a large powder brush. 'Natural' is the perfect shade for re-creating the subtle warmth seen at the Dolce&Gabbana shows."
The packaging - a sleek black box, very D&G and very chic. 
It contains 15g of product, quite a huge one I think.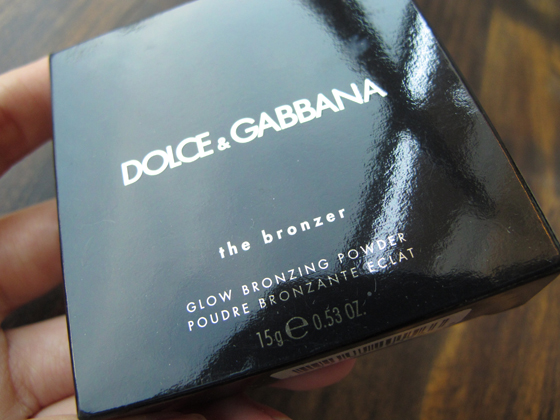 It comes in a velvety pouch with a pocket for the brush... and the compact itself feels sturdy and heavy.  It is metallic but not the kind that will become a fingerprint nightmare.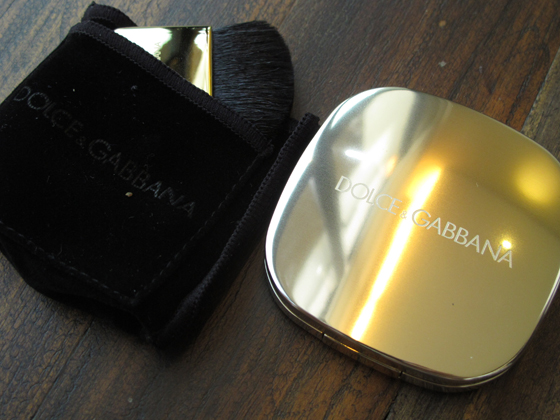 You can see very very subtle shimmer in the bronzer...but this is not so apparent once applied onto the skin, but will give a fresh glow instead.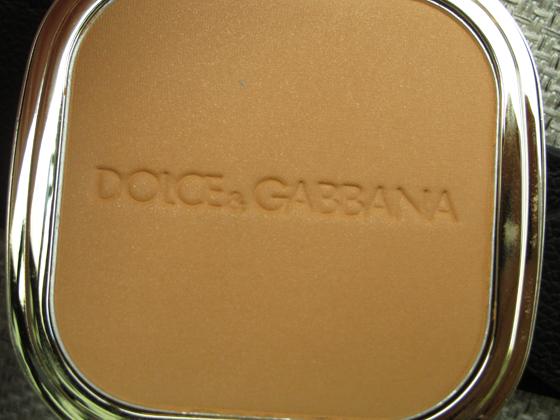 How it looks like on my finger...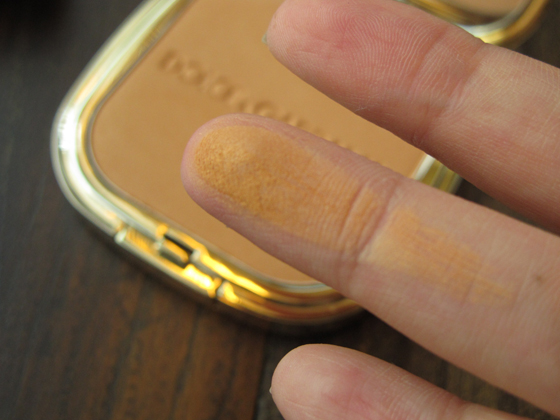 I intentionally sheered and spread it out on my hand..cos this is exactly how it will look like when applied on the face..and while I was re-sizing my pictures, I zooomed in and I could see the ultra fine glimmer of the bronzer.. it is truly beautiful!   It just warms up the skintone slightly, and doesn't look patchy nor flat at all.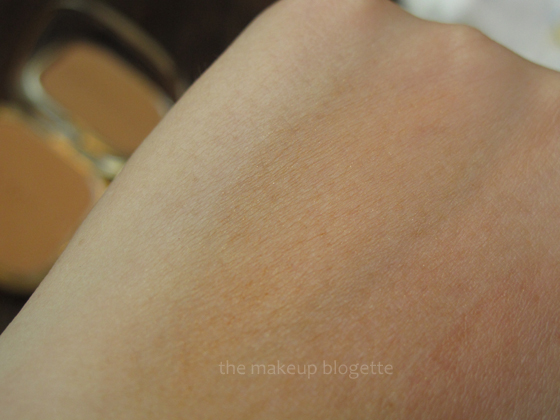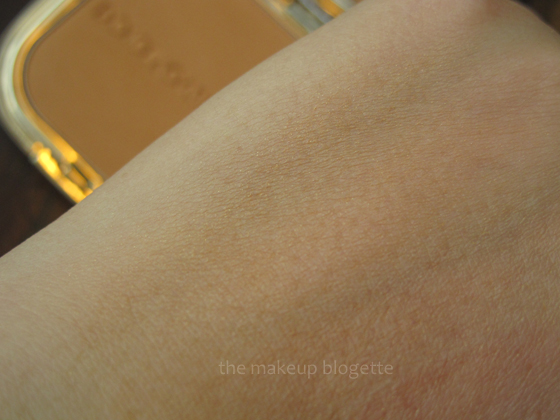 I am keen to try out the DG base products...but I must get through my long list of foundations to try out before I can venture there. 
Hope the swatches have been helpful and thank you for reading!