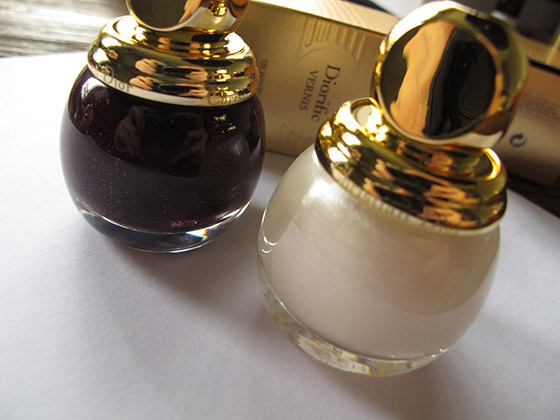 Hi hi!!
Taking advantage of my relatively neat looking nails/ fingers at the moment to swatch a bunch of polishes which have been sitting in my stash for a few weeks.  I feel like I am soooo behind in my updates.
Here, we have the Diorific vernis from Dior Holidays 2013.  Both are beautiful, and contain mainly golden multi color shimmer bits in the polishes. 
Minuit is a blackened red, while Winter is a sheer pearlised white.  Both contain the shimmer bits that add dimension to the overall shade.  I think that Winter is great as a topcoat over light color polishes like pink, or white, though in this set of swatches, I layered over Minuit.  The bonus for Winter?  Despite its sheerness, it layered to 3 coats without any streaking/ visible brush strokes. 
Minuit is opaque in two coats, and it lasts me a good 5 days without chipping. 
Swatches & comparisons here: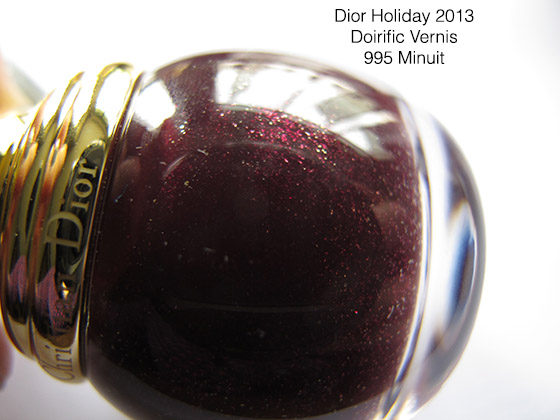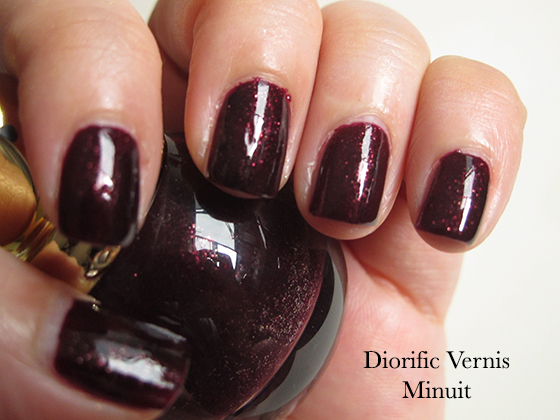 Comparisons to two Chanel polishes that came to my mind, but they are not the same at all. 
Taboo has an inky purple base, while Malice is smooth and redder.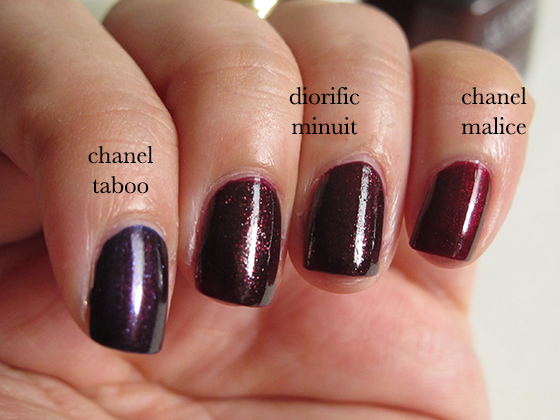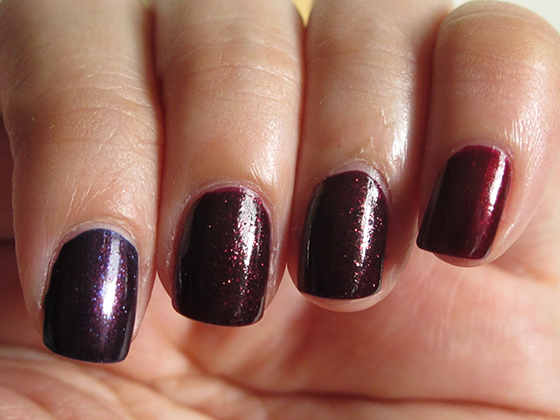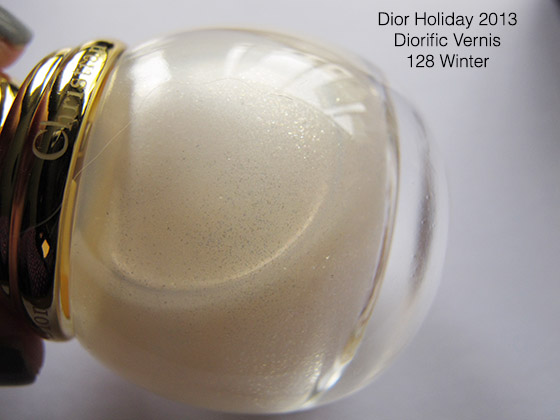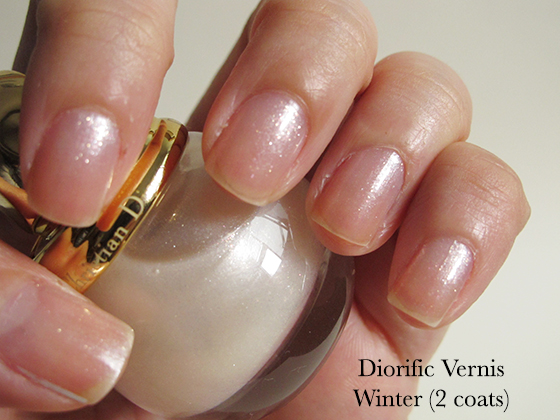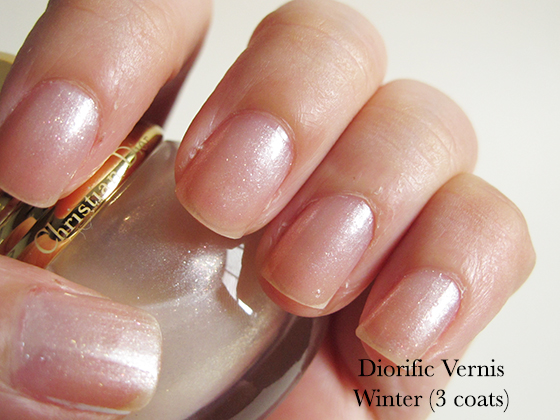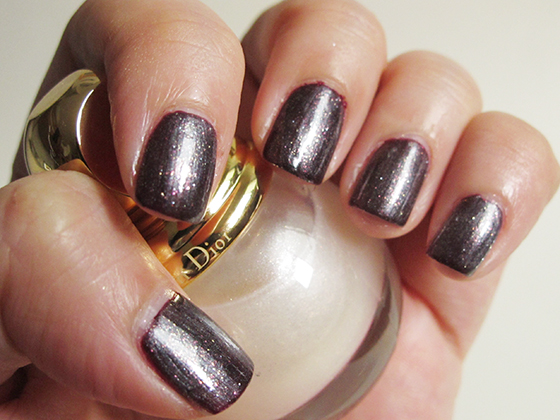 Have you picked up any of the Diorific vernis?
Thanks for looking!