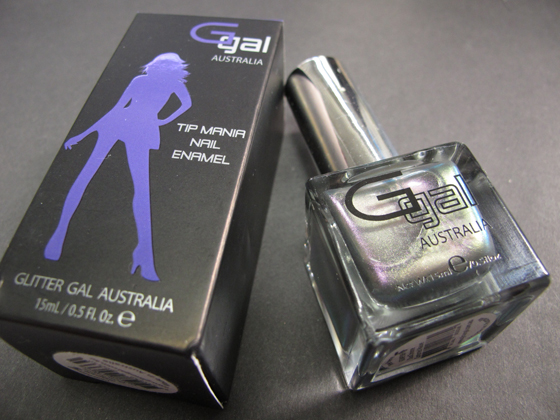 Hi!
This entry features Glitter Gal DuoChrome nail polish in the shade Contorted Mauve.  On its own, it is a very sheer shade, and I think it is best to paint over a base color of your choice.  I went for the safe route and painted black on my fingernails, which will show off perfectly the multi-color finish of Contorted Mauve.
Contorted Mauve has a mixture of predominately forest green and purple over black.  I have tried it on its own (painted 2 coats) but I know that wouldn't do the color justice.  Over the black polish, Contorted Mauve takes on a more interesting finish, it looks mainly forest green in my pictures, but you can see at some angles the polish also looks a rich metallic purple, and there is also slight golden sheen peeking through. 
The formula on this is very smooth, and I applied two coats in the following swatches.  I applied two thin coats, very steadily, to avoid any potential brush strokes.
If you are into dark mysterious color-changing shades, I think you will enjoy Glitter Gal's DuoChrome range of polishes.  The fact that they are sheer on their own, simply means that this is a versatile shade which you can layer over a solid color, and make the nail polish more multi-dimensional and complex. 
I received my Glitter Gal DuoChrome nail polish from Meimei's Signatures where you can make your purchase.
Five other bloggers will also be featuring the Glitter Gal DuoChrome nailpolishes, I will insert links here as I come across them. 
Mabel from She Shops Makeup featured Distorted Platinum, here.
Meanwhile enjoy the swatches: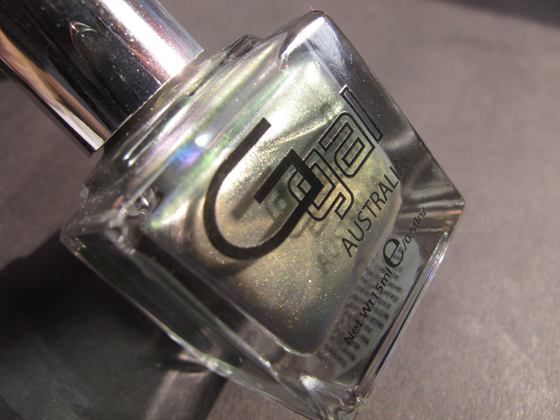 I used Orly Liquid Vinyl (2 coats).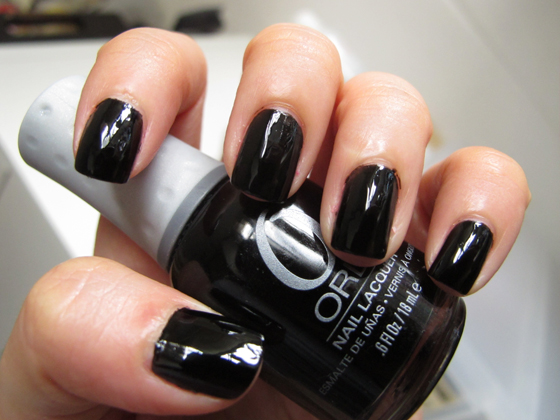 Mainly forest green, but you can see purple peeking through.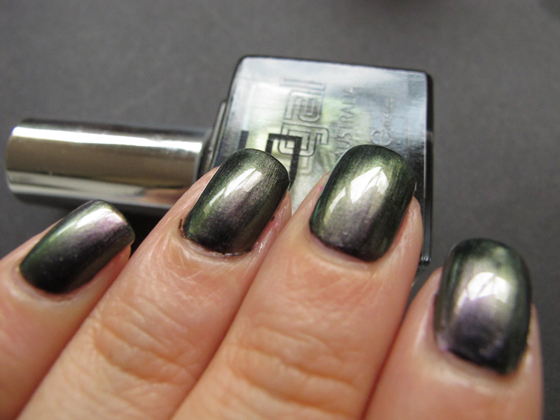 The beautiful metallic finish of the polish.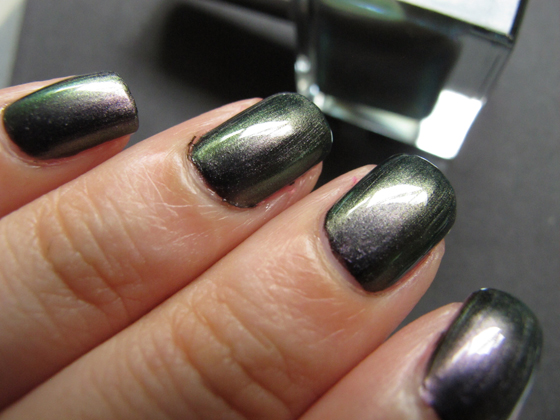 Another angle showing off the different shades of duo chrome.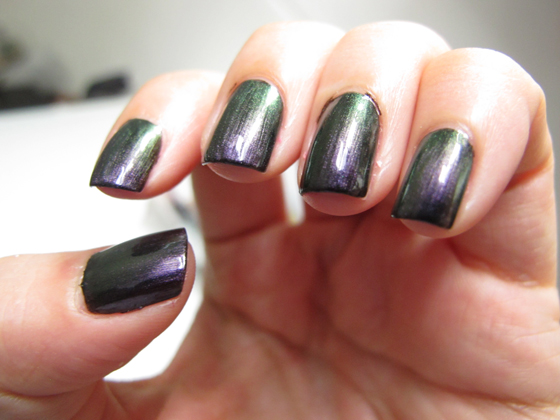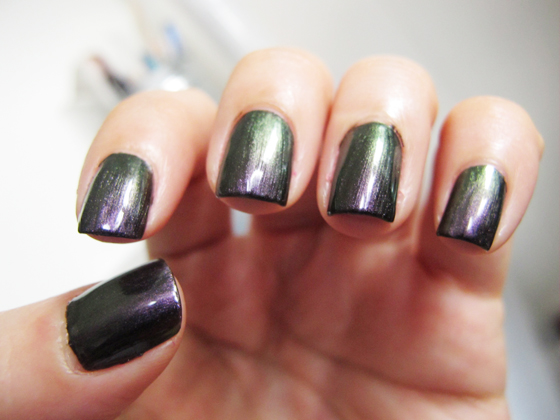 I love how it looks green and purple at the same time...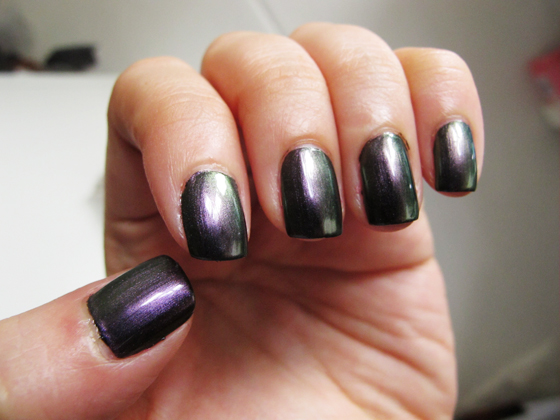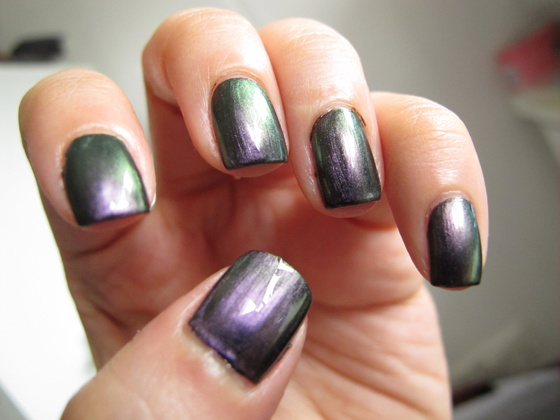 Hope these swatches have been helpful, and thank you for looking!