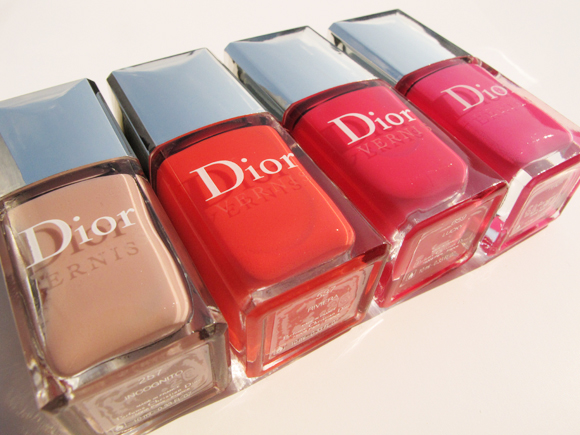 I picked up two more Dior Vernis from their Dior Addict Extreme range - Rivera & Lucky, kind of to complete the collection of the four iconic shades in this range of new lipsticks.  I also picked up the Incognito Addict Extreme lipstick to match the nail polish, and I will show that in a later entry.
The formula of these nail polish are super smooth and creamy, and apply like a dream.
I do have to use 3 coats of Incognito to make it really opaque, but the rest of the colors are fully opaque in two even coats, and are all super super glossy.
For more product information, click on the following
Previous swatch entry on Incognito & Plaza Link!
Collection Information Link!
All four shades look totally fabulous: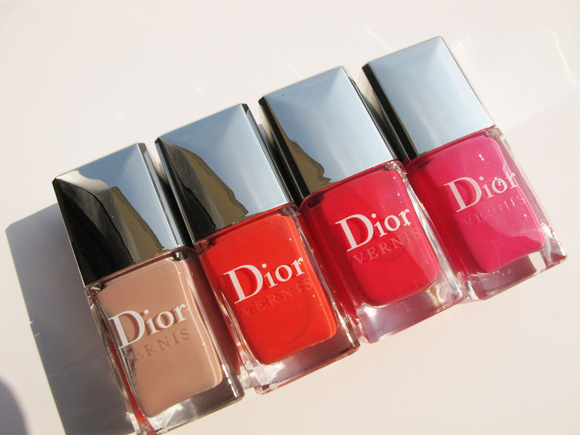 Incognito - a very wearable nearable soft beige shade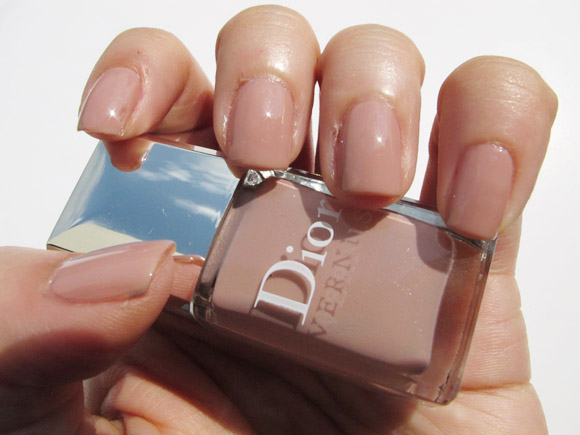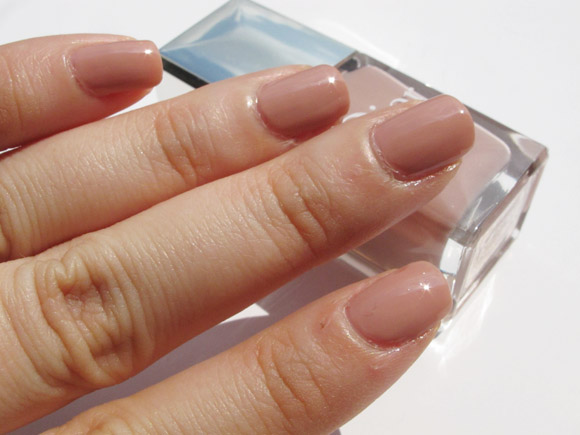 Riveria - electric sunny orange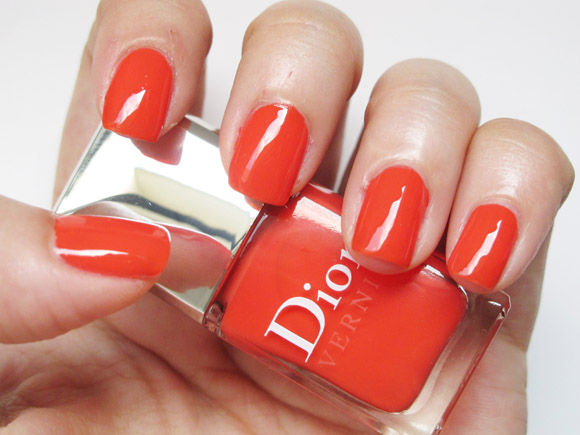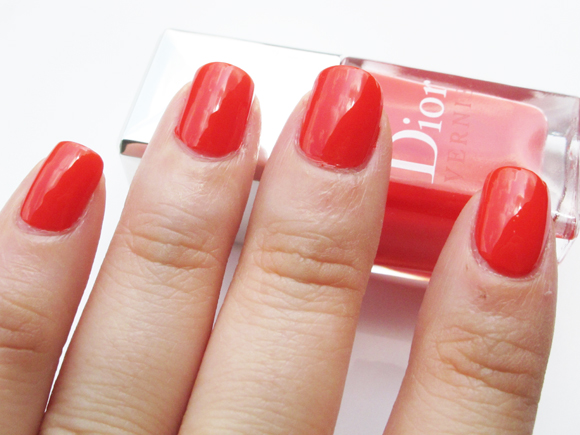 Lucky - bold bright almost neon pink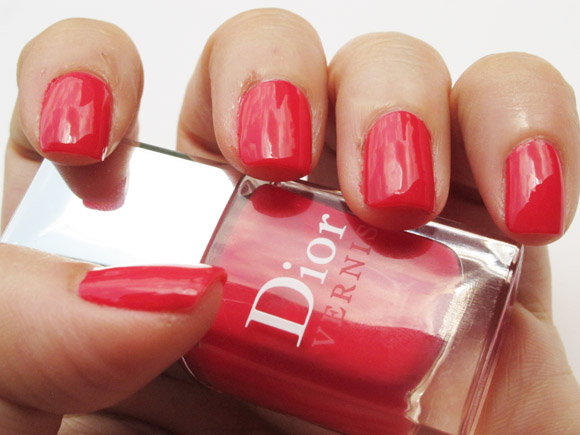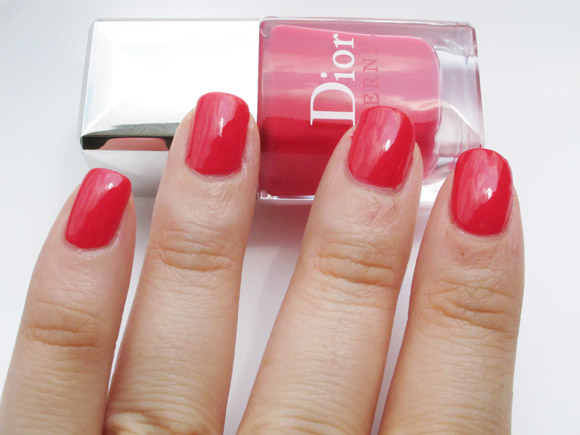 Plaza - neutral intense pink (one of my fave flattering pinks)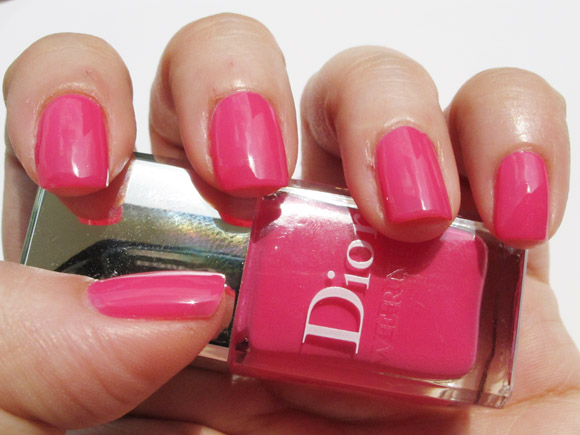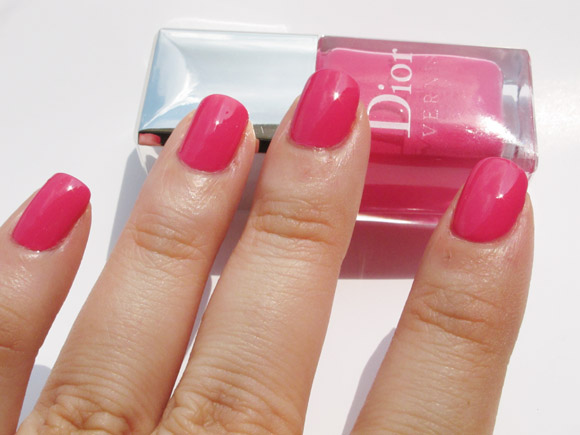 and some lovely gifts with purchase!
Dior Addict temporary tattoo set
super super cute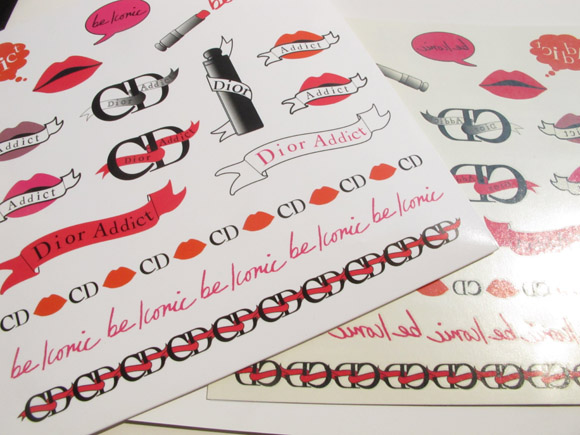 and some charms - I bought 3 items, so I got 3 charms...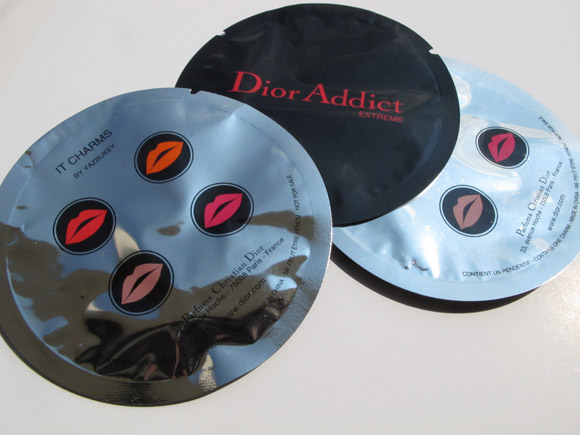 cute much?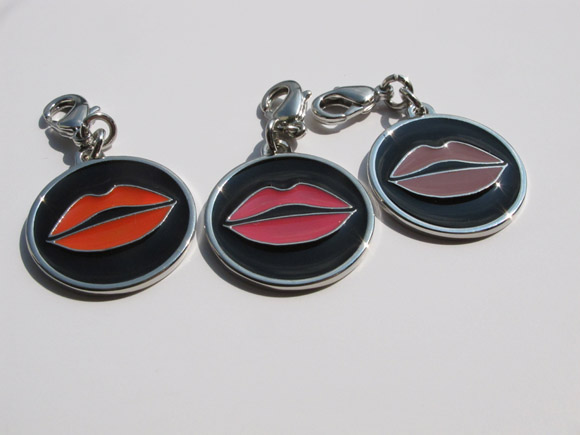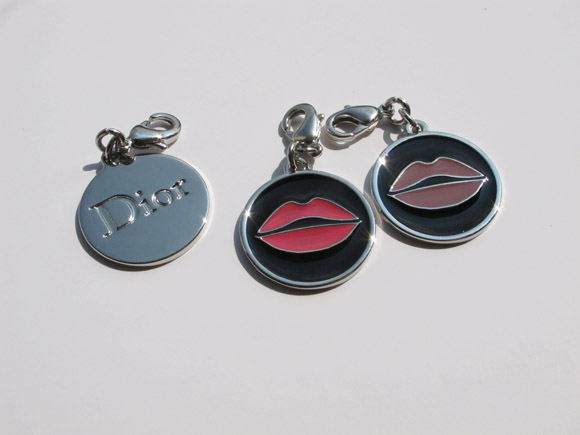 You can hang them on your keychain, but they look equally nice on a bracelet
and speaking of bracelets, I need to devote a full entry on my bracelet collection soon!