Thanks to Hazel, I got my first Le Métier de Beauté eyeshadow in the shade Corinthian.   (I had previously ordered their Nordstroms anniversary nail polish set before) -- they are most famed for their beautiful Kaleidescope (kind of their version of eyeshadow palettes) but unless I have the chance to check these out in person, I shall stick to something small and safe.
I soon realised, Corinthian is a pretty much raved shade of taupe eyeshadow.  It is very pigmented, and smooth.
It retails for USD30 (gulps).
Description from their website:
A full range of complimentary and highly-blendable shades, used alone or in combination, to give radiant dimension to the eyes. Superior fine-pressed quality gives true buildable color—smooth together for subtle gradations or layer colors on, one atop another, in semi-translucent layers for a perfectly dimensional effect. Goes on perfectly even. Our quadruple milling process transforms pigments to luxurious weightlessness, strong coverage and their truest, most vibrant color.
The packaging is along the lines of Giorgio Armani and NARS (think sleek minimal black boxes and chic font, and the rubbery packaging).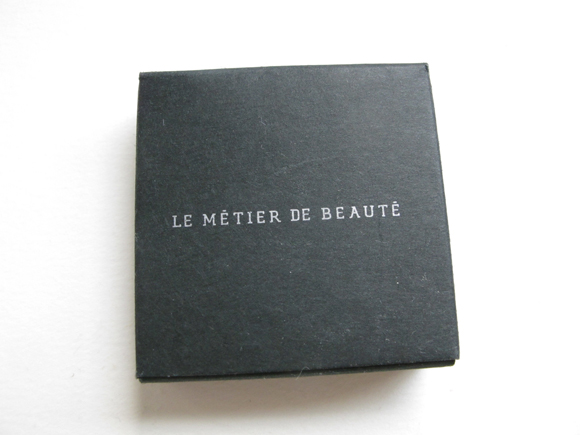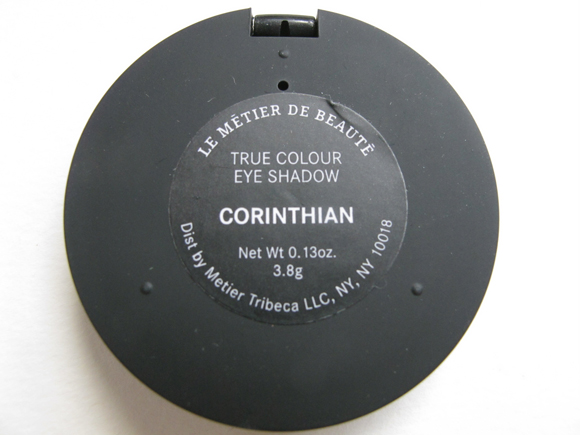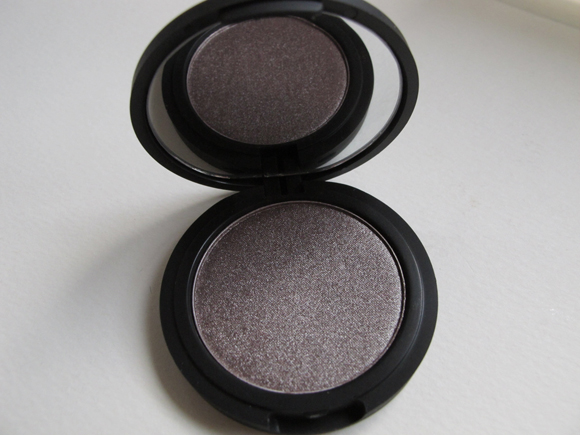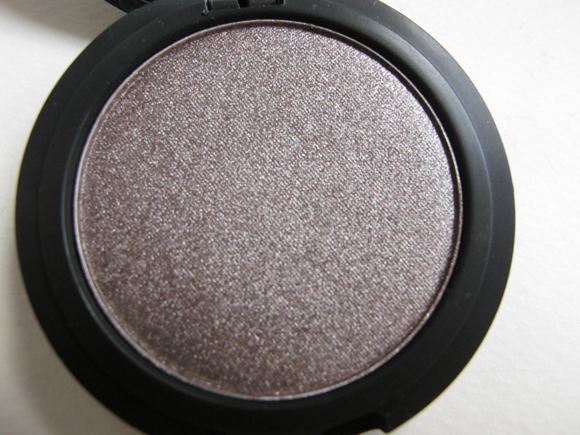 A rather heavy swatch on my hand.
It is a rather intensely metallic medium brown / taupe color, and another one of those all over the lids color for me.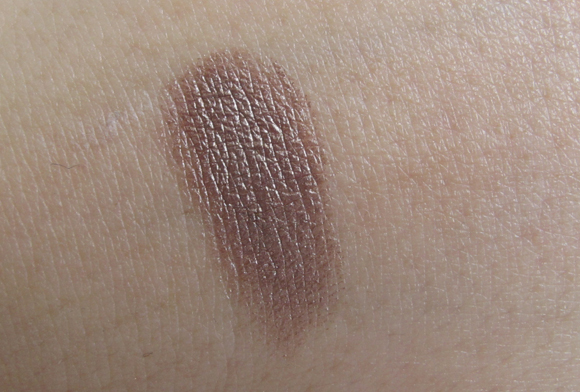 I decided to do a little comparison with my other eyeshadows.
group shot of some pretty single eyeshadows which I didn't depot
beautiful.  sighs.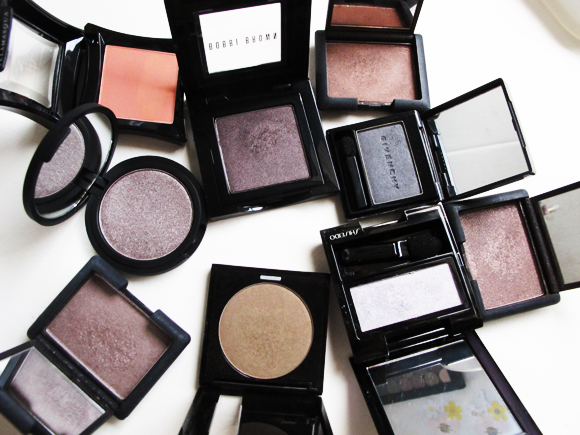 and some which I thought might be similar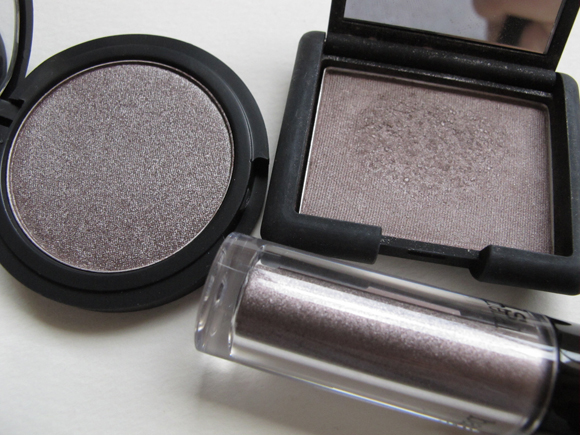 comparison swatches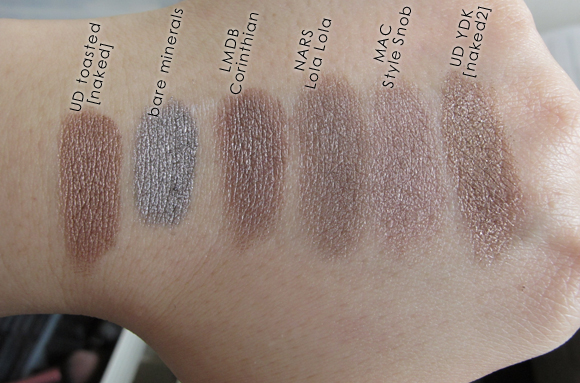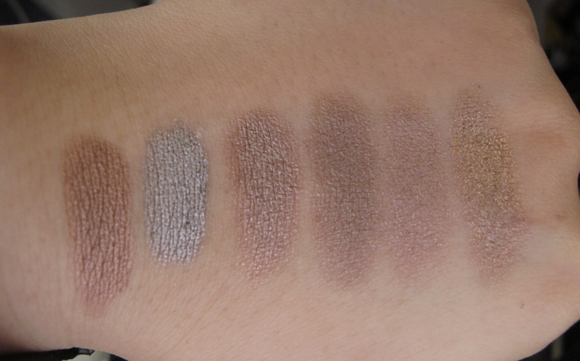 I am a little glad we don't have LMDB here in Singapore, or else, I might just go a little crazy over their stuff (in particular, their nail polishes).
I hope this entry has been helpful (helpful = to remind you that we don't need 328093890238490 shades of 'taupe eyeshadows'? or helpful in stirring up some unknown lemmings for more things to add to your shopping list?)  Either way, thanks for looking!
:)