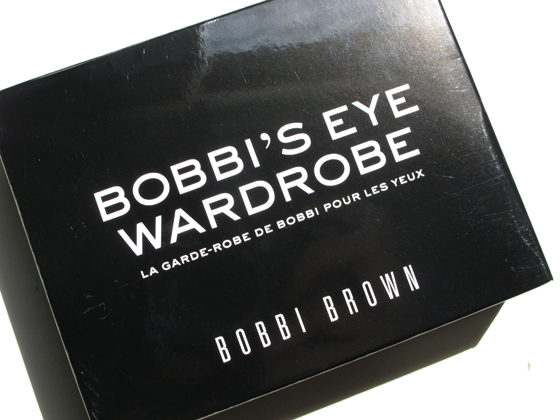 Hi hi!
This entry shall feature Bobbi Brown's Eye Wardrobe - a nifty palette of four mini brushes, and a set of 6 eyeshadows.  It comes with a big mirror, which is good if you want to use this palette on the go.  The palette is for sale at all Bobbi Brown travel retail outlets (including our DFS Galleria).  
The six colors in the platte have a mixture of matte, stain and shimmery shades.  It is a very cool toned palette of greys, slate, a deep chocolate brown and a lilac shade.  The shadows are a little chalky, and there is some fallout while I was swatching the palette.  However, if you use a creamy eyeshadow primer before the eyeshadow, the fallout issue could be avoided. 
Most of the shades are in the same color family (except for the lavender and cocoa shades) but they have different textures.  If you like just some very pale neutral shades on your eyes, this could work for you.  I personally prefer a deeper neutral shade, so I think I will incoporate the dark cocoa shade if I were to work this palette. 
The whole palette contains 9g of eyeshadows, made in USA, and the four brushes are made in China. 
Names of the colors as listed on the packaging:
White Eyeshadow
Star Sparkle Eyeshadow
Iced Blue Metallic Eyeshadow
Opal Eyeshadow
Lavender Metallic Eyeshadow
Black Cocoa Metallic Eyeshadow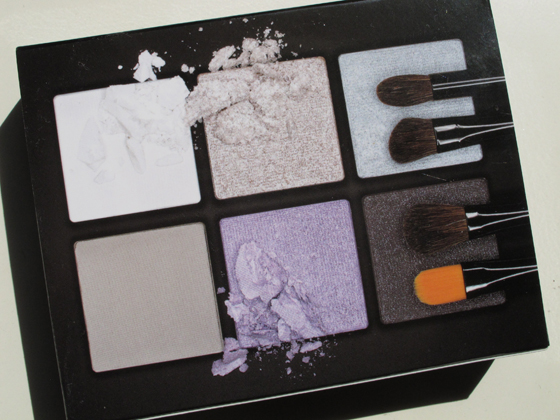 The packaging of the palette is very sturdy and has big metallic hinges holding everything together.
When you open it up, the mirror component separates the brushes from the eyeshadows, like a suitcase.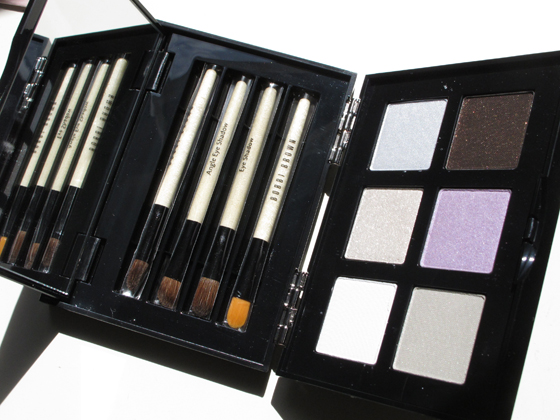 Close up of the brushes and their uses as stated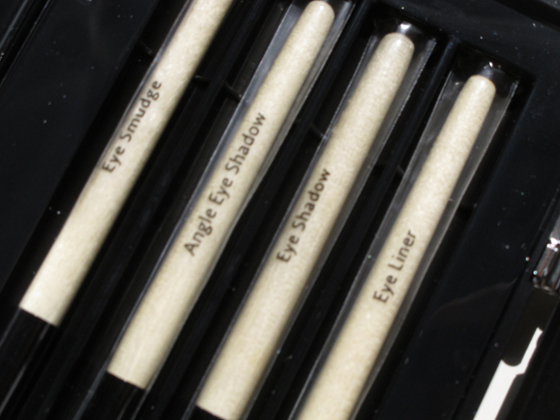 and close up of the eyeshadows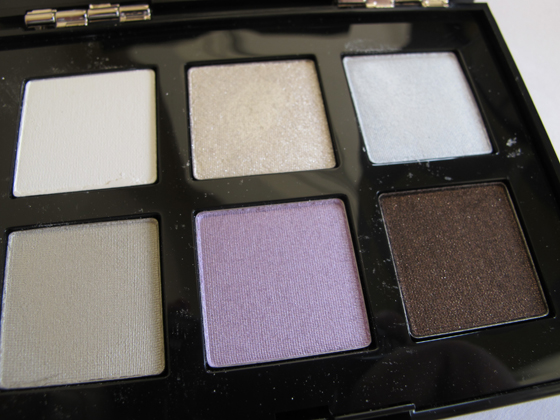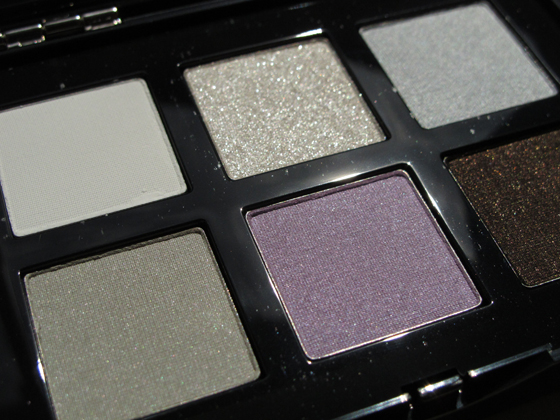 swatches on my arm, without any base products
(which looks slightly tanned - the back of my hand is probably a whole shade lighter)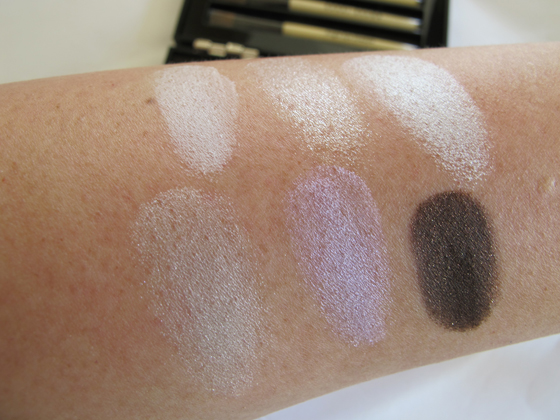 under the sunlight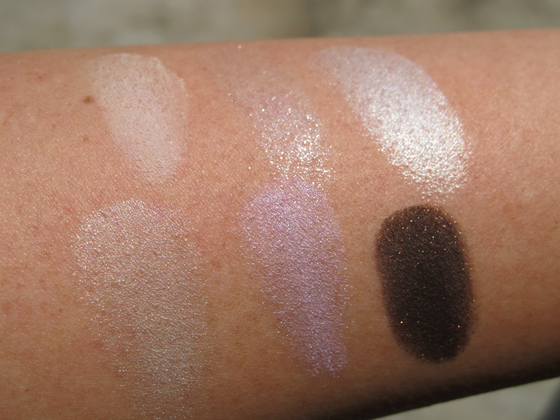 I think I will get the most use out of the Iced Blue Metallic and the Black Cocoa Metallic (they are one above each other in the pictures). 
Hope to feature this palette again in a upcoming LOTD. 
I hope this has been helpful, and thank you for looking.
featured Bobbi Brown product was provided to me for consideration.