Hi!
YSL Beauty recently launched an Asian exclusive nail color - Bleu Cosmique - which is a beautiful deep blue green metallic shade.  There is also this slight purple duochrome.  It's quite a unique shade in my opinion - many of the summer collections consist of the metallic blue, or peacock color, but I think this might be my fave of all. 
One coat is sheer and blah, but the magic happens after you apply the second coat.  The color is instantly opaque and smooth.  
Here are more pictures & swatches: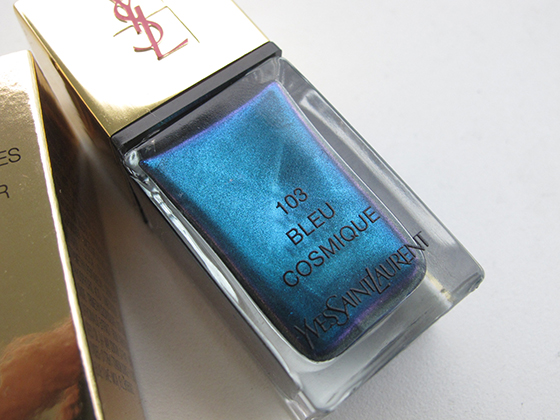 I used my iphone to take these swatches because it seems to be able to capture the color and finish the best given my artifical lighting situation.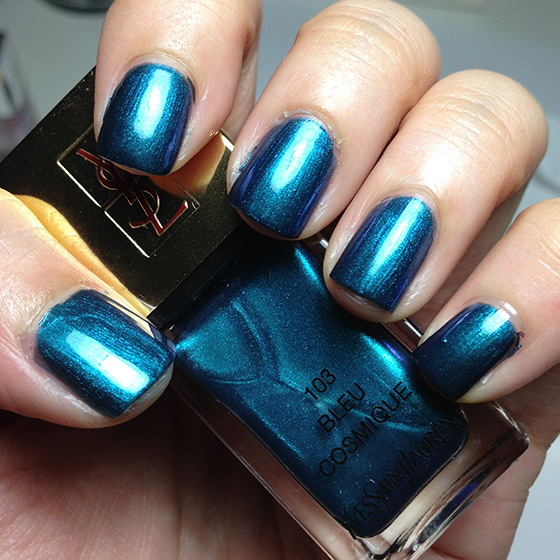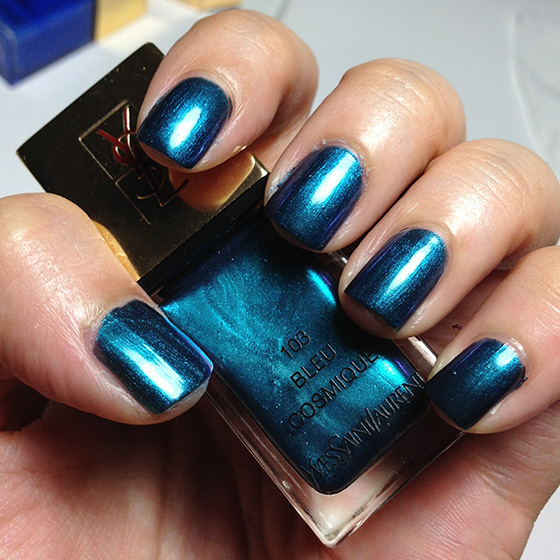 Have you picked this beauty up yet?
Hope this has been useful, and thanks for looking!