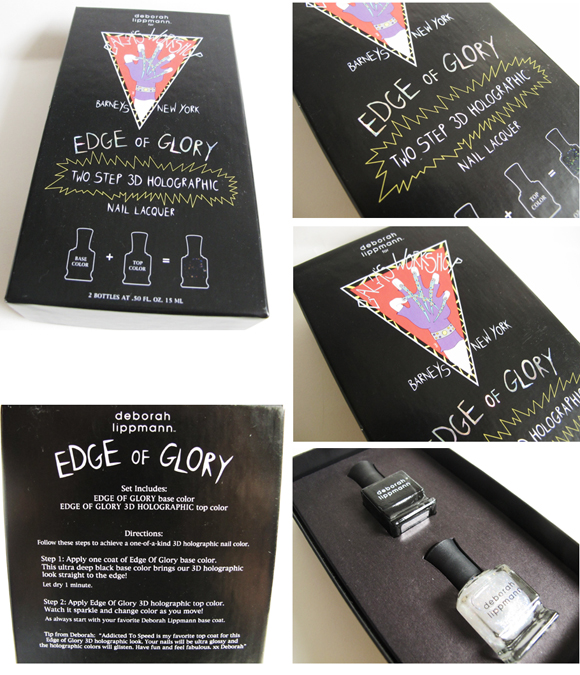 When I first saw news of this Deborah Lippmann nail polish duo on Karla Sugar, I knew somehow, I had to get it.  Thankfully, the duo is on sale for USD$29 (original price is USD$40). Unfortunately, it is only exclusively available at Barneys.com, which happens to ship to most countries (the shipping fee is quite insane!!!!) .  I managed to round up a few girls to purchase this too, so we could share the shipping (stil expensive, but to a level were we can justify the purchase).  I was very happy when the package arrived within a week.
This is truly a nail polish collector's item - I love Lady Gaga, and I love Deborah Lippmann, so when they come together in the form of a gorgeous nail polish set, I MUST have it.
The box that the polishes come in is a super cute black box with very cool graphic.
The duo consists of a black creme nail polish, and a holographic flakey topcoat.  The flakey topcoat has predominantly red and blue flakes, and somehow they also have a green/ yello sheen.  I also spotted a few glitter bits.  My pictures do not capture all the complex goodness of these topcoat.  I have my whole range of Inglot flakies and a few Essie topcoats, but no dupes at all for this special topcoat.
The black creme nail polish is very smooth, and super black without any purple/ green undertones.  2 even coats gave perfect jet black payoff.
Lots of photos and swatches below: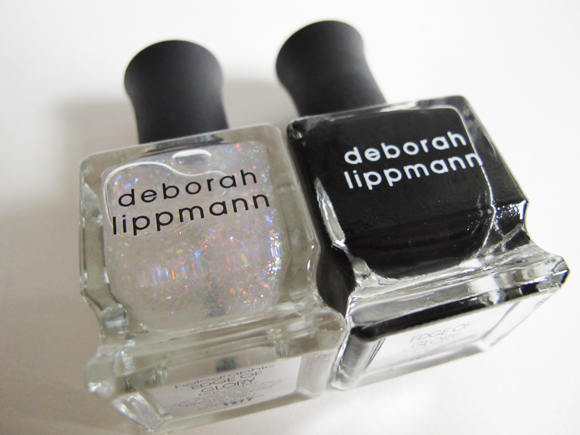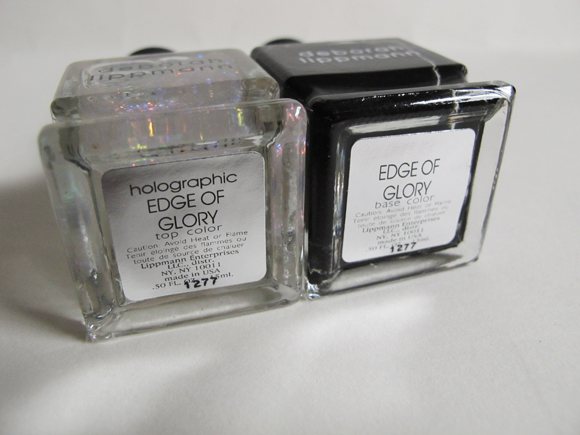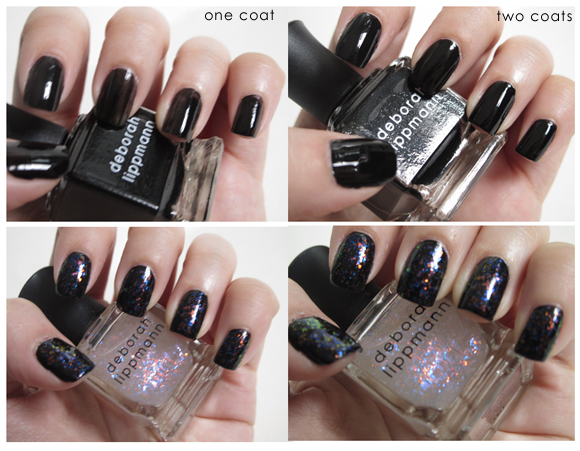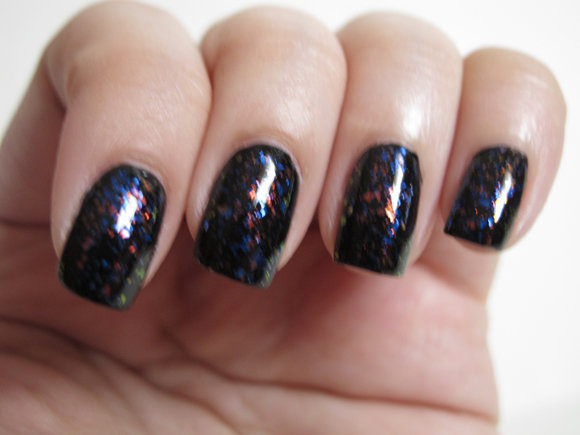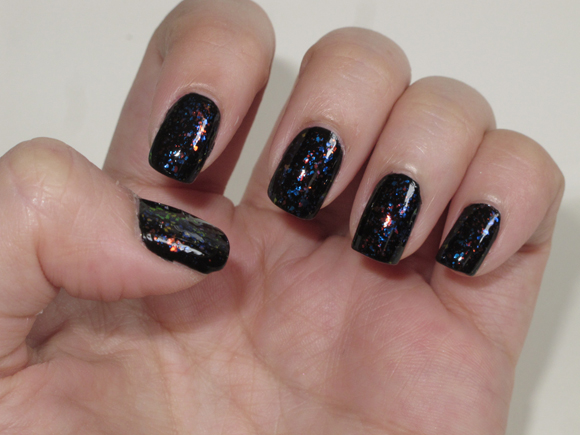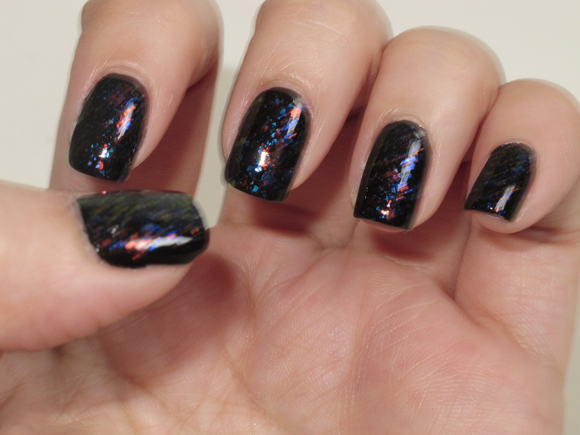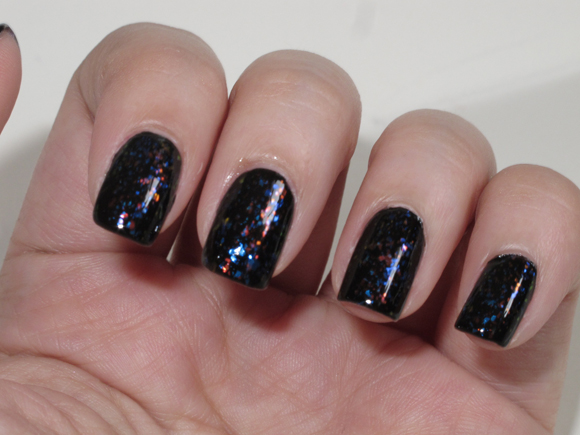 That's all and thank you for looking!