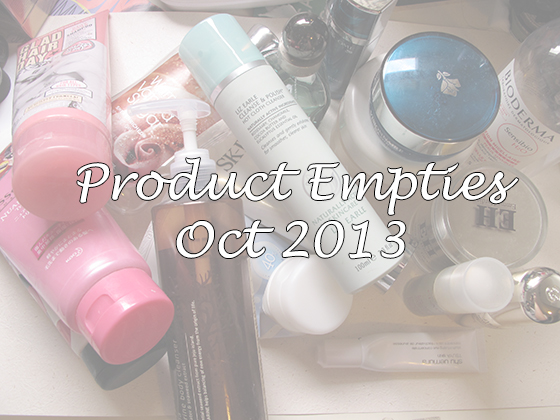 Hi hi!!
Another month, and I don't think I did an empties entry in September..as usual, I have a lot of shower stuff and makeup removers in this entry to share with you.  But I do have a couple of makeup items to share as well (woooooooo only two... hheheh).   Some of them are repeated empties, which actually tell you that I do enjoy these products and they are my daily staples, no matter what else I am rotating at the moment.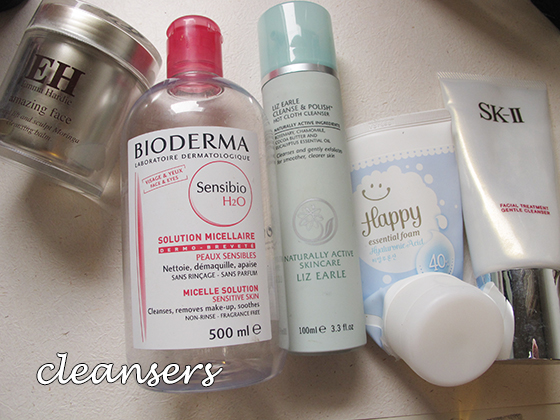 Emma Hardie amazing face cleansing balm 
I enjoyed using this rich cleansing balm, actually there is still a bit of product left in this, and it lasted me about 2 months...given that I actually only use it 3 - 4 times a week.  In the past couple of weeks, I used it as a makeup remover, I just work the balm in to my skin, and it does break down and remove the grime and makeup off my face after a long day.  I usually then follow up with a cleansing foam after using this.  
On days that I don't use makeup, I just use this as a cleanser on its own. 
Cleansing balms have such a luxe formula, I think I will always want to have at least one in my stash to use.  I don't always use it with a cleansing muslin cloth, to be honest... it is a little troublesome, but you do get better results (ie smoother and feels cleaner) if you use a cleansing cloth. 
Liza Earle Hot Cloth Cleanser
The Liz Earle is another highly raved cleansing balm especially in the UK.  I bought this while I was in London earlier this year.  The scent is very spa like, and fresh at the same time.  While the EH cleansing balm is oily and emolient, the LE one is not oily at all, and not as balmy as far as this type of products go.  It feels like a lotion which you work into your skin.  I feel this effective enough, and is really a good relaxing part of my face cleansing routine at the end of a long day.   I am glad I got a back up!!  But I will save it for later use.... it is too precious! 
Bioderma Sensibio H2O (500ml)
I think I don't need to go on about Bioderma.  This is lazy girl makeup removal essential.  I am glad you can easily get the 500ml bottles at Watsons now, for about S$39. 
Etude House Essential Foam with Hyaluronic Acid 
Simple fuss free foaming cleanser... this has Hyaluronic Acid, so it wasn't stripping at all.  Now I am using another one which has clay ingredients and I find that slightly drying but very very clean after feel when I rinse my face. 
SK-II Facial Treatment Gentle Cleanser 
A great basic cleanser, I don't think it is anything to wow about, but It is effective and not stripping at all.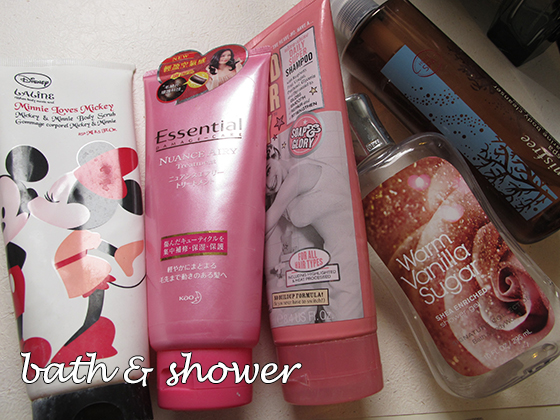 Laline Body Scrub
Great everyday body scrub, it is not too abrasive, and smells lovely.
Bath & Body Works Warm Vanilla Sugar
I love the handwash and body shampoo but hate the candle and room spray of the same scent.  Strange huh?  As a body shampoo and handwash, it smells freash and yummy, but the room spray is just too cloying and strangely harsh in a weird way. 
Essential Nuance Fairy Treatment & Soap & Glory Daily Shampoo
These two are fave hair products, for both shampooing and also a quick daily hair treatment. 
Both are not very expensive, and I will definitely repurchase.
Innisfree Shower Shampoo 
Great basic shower gel.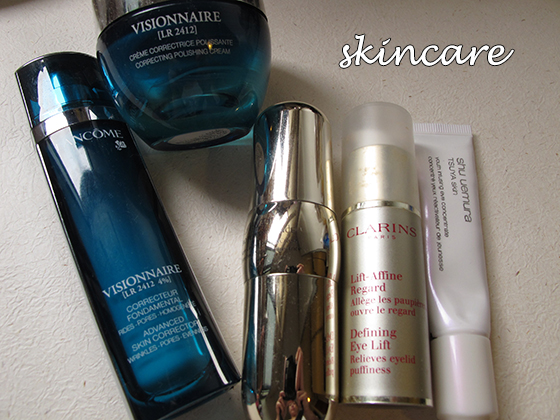 Visionnaire Advanced Skin Corrector & Correcting Polishing Cream
I love the Visionnaire range, and I am almost sad to have finished both of them.  I am always having some backups of Lancome products, but I will give them a break for now and get back on my Clarins. 
Shiseido Bio-Performance Super Corrective Eye Cream
Love the thick gel like texture of this eye cream - it is great for those with very dry eyes, and also for those who wants to have na minimal look. 
Clarins Defining Eye Lift
This is a eye defining *& lifting eye serum - I think that it feels nice and lightweight, but I didn't notice any visibible results.  I usually use this under another eyecream for extra moisture.  
Shu Uemura Tsuya Skin Youth Infusing eye concentrate
This is a rather creamy eyecream that doesn't feel too thick, and I really enjoyed using it - there's some brightening effect and I think my eyes feel quite moisturised after using it.  Great for using before you start doing your makeup too.  And I also like that it is in a tube form, cos believe me, I squeezed out every single drop of it.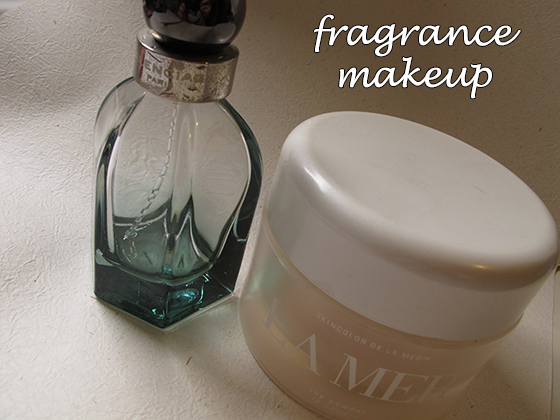 Balenciaga L'Essence Fragrance 

I have both the Balenciega perfumes and I love the scent...always managed to purchase when I am the airport.  It is long lasting, slightly musky and I just love it. 
La Mer Powder 
This is one of my first loose powder - I love it and enjoyed using it for the past couple of years.  There is still abit of product left but I have not used in months, and I think I should just toss it.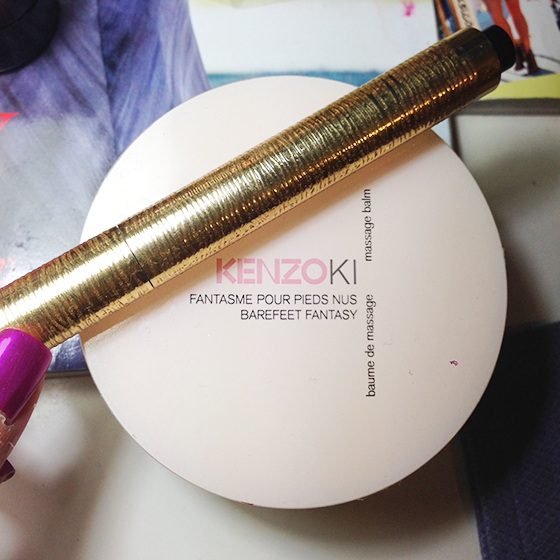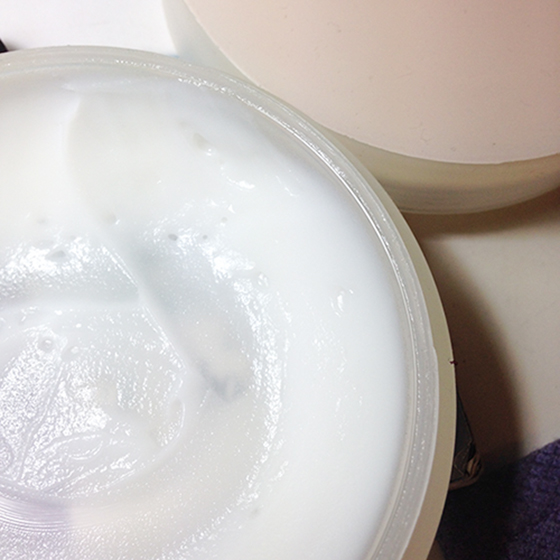 YSL Touche Eclat in 02 - This is awesome for brightening up my undereyes -  it is not too thick nor drying at all.  
I love it!  I also have 01 which has a pinky tone, but 02 is my all time fave shade.
Kenzoki Carefeet Fantasy Massage Balm - I have been using it up super quickly, sure, it contains only 80ml of product, it makes my skin feel like velvet, and the formula of this massage balm is just divine.  I highly recommend it. 
So what have you been loving and trying out lately?  What is the last product you have used up?  
Hope this entry has been useful and thanks for reading!