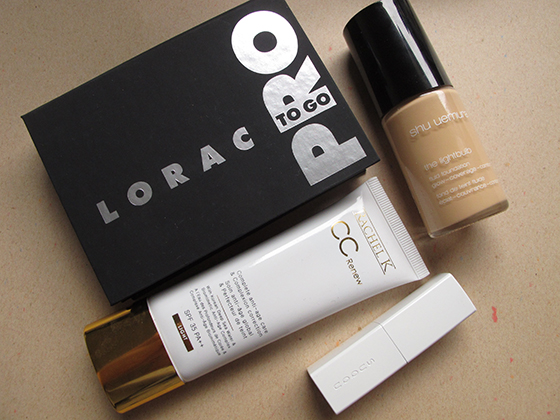 Hi hi today, I used these goodies on my face when I went out to meet up my friend Pearl for a catch up before she goes off next week - the weather was chilly (sweater weather... yay!) and I pulled together these items cos I was thinking of what new stuff I should use.
Here's a quick rundown of the color placement on my eyes - 
LORAC PRO TO GO PALETTE - Swatches here.  I bought mine here.
I applied Pearl on my browbone, it's a subtle brow bone highlight shade, not too shimmery. 
Then I applied Cafe - a medium matte brown all over my crease, this will be the blending color.  Sometimes I like to apply the blending shade before the actual lid color. 
I applied Chai - a metallic brown shade all over my lids, and lightly blending it with the matte crease shade.  I concentrated the color mainly nearer to my lashline. 
To give more definition, I added MINK on the outer corners and even closer to the lashline. 
On the face, I applied Bronze - all over the edges of my face to warm the complexion - it is very pigmented, and I was a bit too heavy handed initially, so I blended it out more than usual.  Or else I would look streaky orange.  Haha. 
I used Coral on my cheeks and then gave my face a subtle highlight by using the Pearl eyeshadow on the top of my cheeks.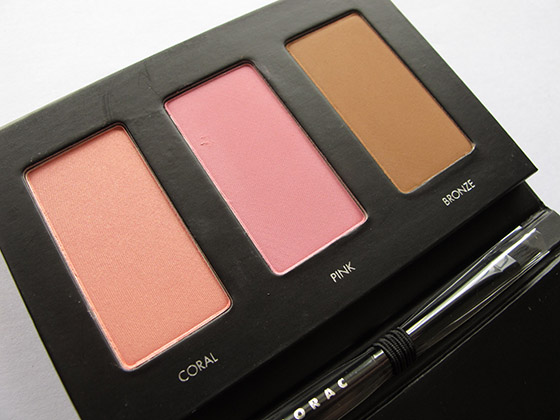 The completed look: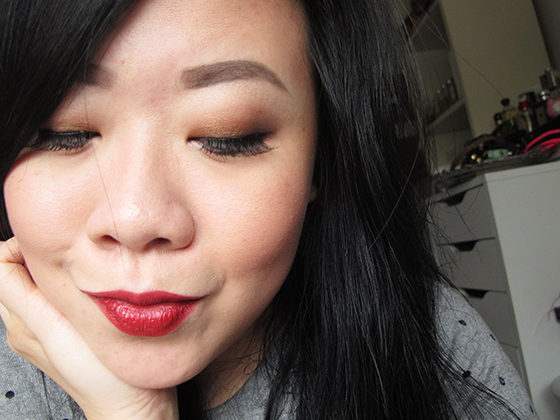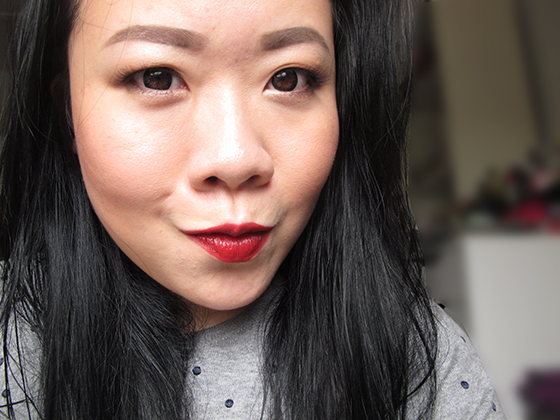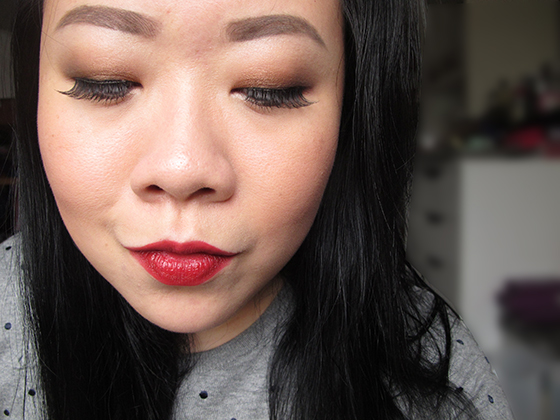 All products used: 
face - Rachel K CC Cream ( this is the new release, I will have a feature/ review soon), Shu Uemura Lightbulb foundation, Suqqu loose powder
concealers - Bobbi Brown tinted brightener, Guerlain le blanc concealer (I mixed BB and Guerlain together for a brightener undereye concealer), CDP concealer (for spots)
brows - Shiseido brow compact, NARS brow gel 
lips - Suqqu Creamy Lipstick No 11 (shown here)

cheeks & eyeshadows - LORAC pro to go palette 
liners - heavy rotation liquid liner, The Face Shop pencil gel liner in Brown 
mascara - YSL Faux Cils 
lashes - Ardel Wispies 
dotty sweater - ZARA 
I have also colored my hair all black again.  No more streaks, no more blues. 
The LORAC Pro to Go palette is great if you want a small and wearable selection of neutrals, and also a basic cheek palette.  As a travel palette, I wouldn't say this is the most compact, but there's a decent variety of shades for you to create a range of neutral based eyelooks.  
The Rachel K cc cream is another impressive one from her collection, and it is slightly lighter in formulation than the previous ones, and it does work great as a base under makeup.  
Hope you like this LOTD, and thanks for looking!