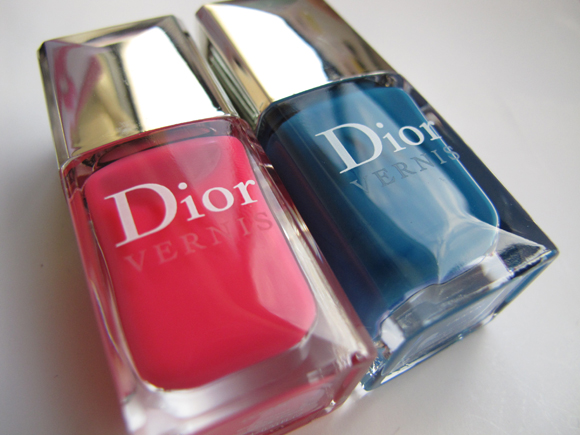 This summer Dior is releasing a collection of four new nail polishes which have sorbet like colours, ultra glossy - and slightly translucent.  I was curious to see how sheer the colours are, so when I received two of the vernis earlier last week, I quickly swatched them on my bare nails.  But I didn't have time to sit down and properly take pictures and do some comparisons until this weekend... so here we go.
I have previously blogged about the collection in this previous entry:
http://retailtherapy.onsugar.com/NEW-Dior-Summer-Mix-Vernis-Addict-Ultra-Glosses-23083204
Dior has released some innovative nail polishes this Spring/Summer - their scented ones for the spring collection, and now these sheer polishes.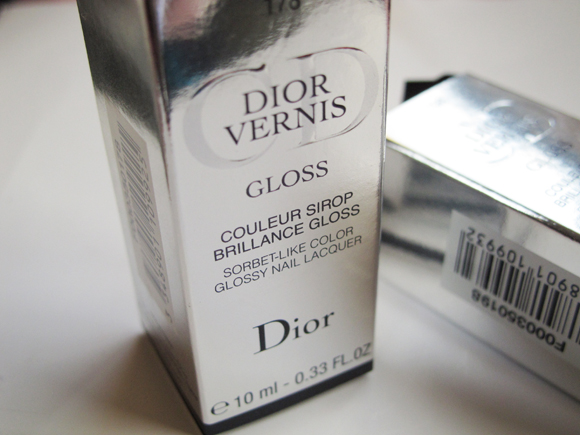 Here are the two colors:
198 Lagoon - a medium warm toned blue
178 Cosmo - a deep bright pink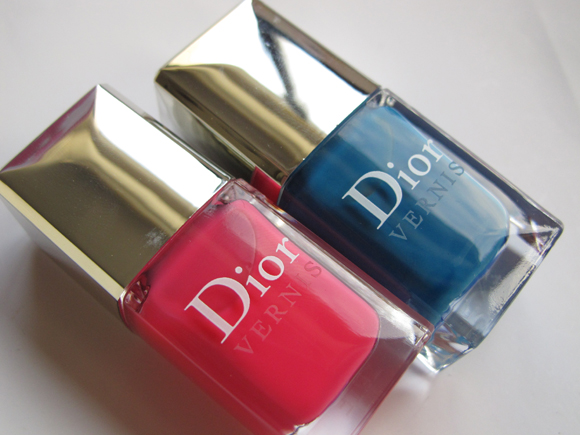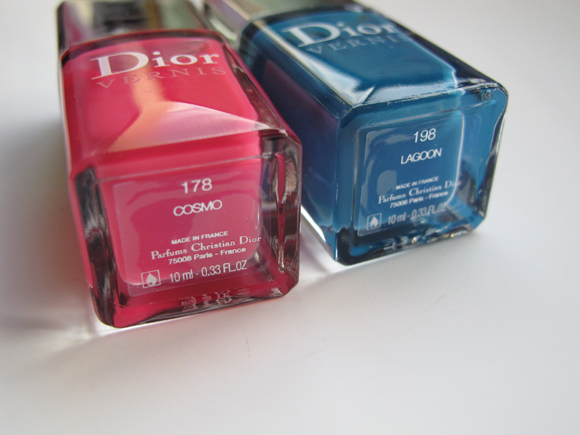 All swatches are two coats of colour - I didn't apply any topcoat, to show you its natural glossiness.
My nails are still recovering from being buffed and roughened post extensions removal, so if you see any bumpiness - that's why...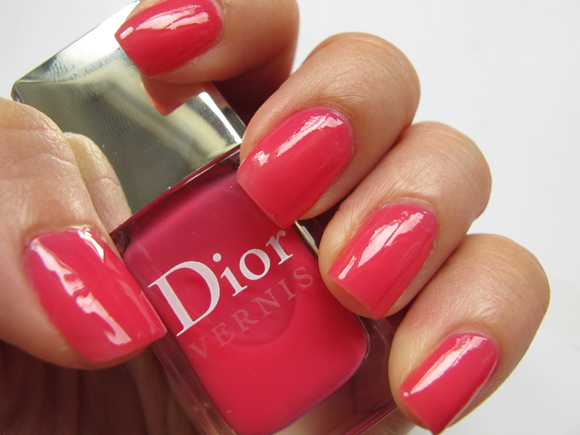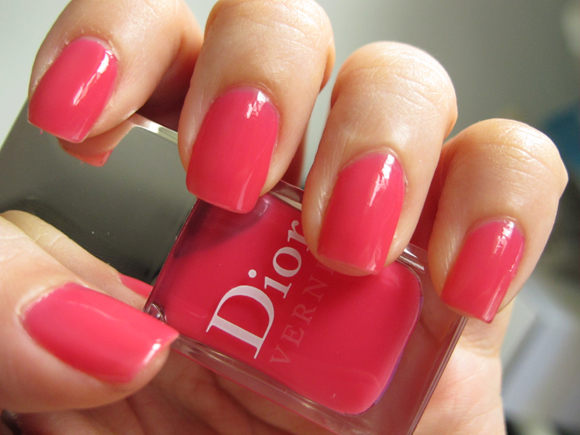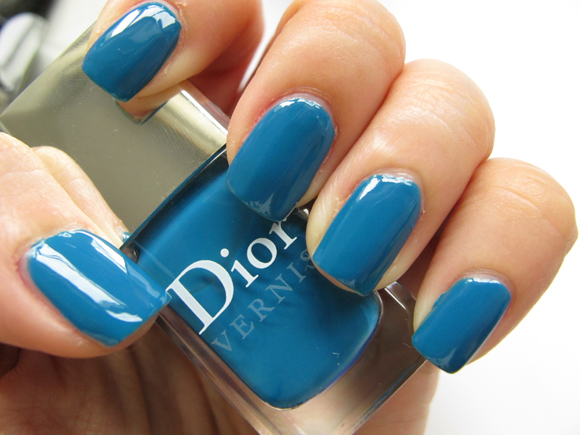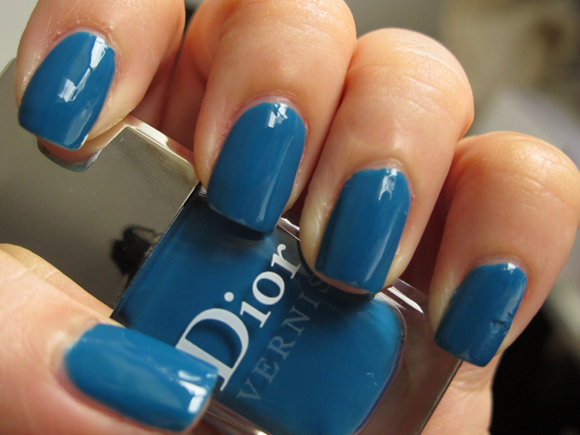 Some quick comparisons
Dior Blue Denim vs Dior Lagoon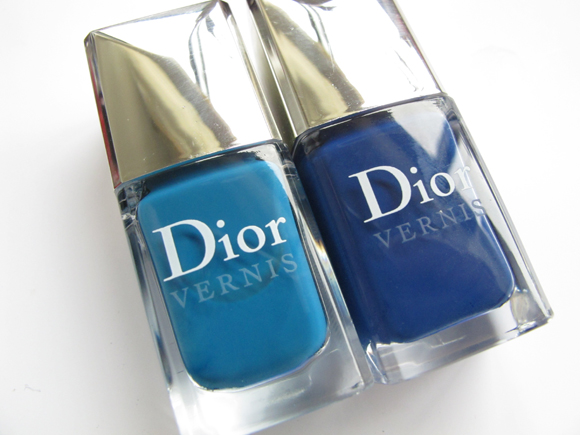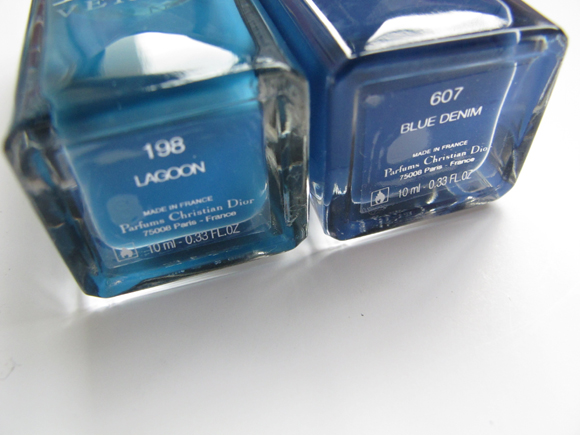 Not dupes in terms of color, obviously but you can see Lagoon is not all that sheer at all,
it's actually quite opaque in two coats.
and here we have Illamasqua Brigitte & Dior Cosmo
two jelly sheer pinky reds
The illamasqua shade is actually sheerer but in the pictures, both are looking almost exactly the same...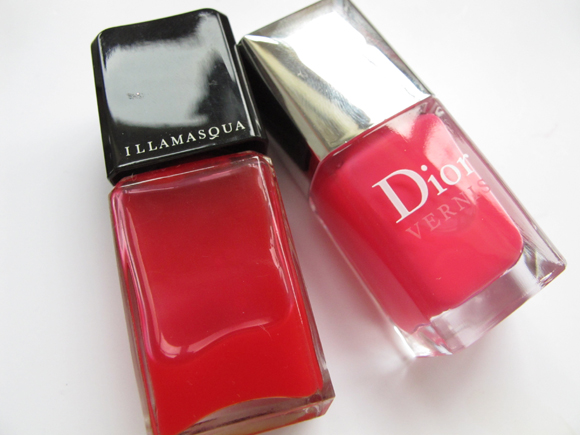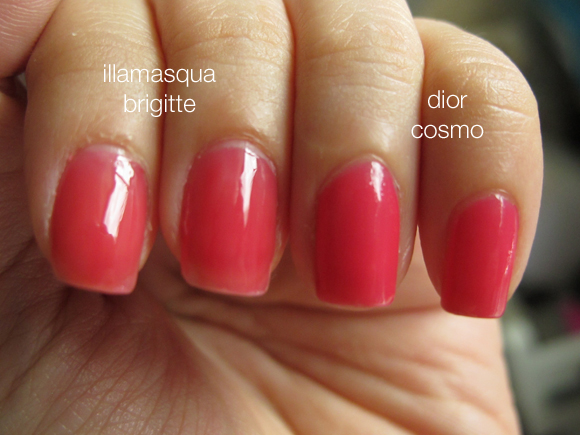 There is a bright orange in this collection - Calypso - that I might be keen to swatch and play with when the Summer Mix collection releases at counters from 1 June 2012.
Hope these swatches have been helpful, and thank you for reading.