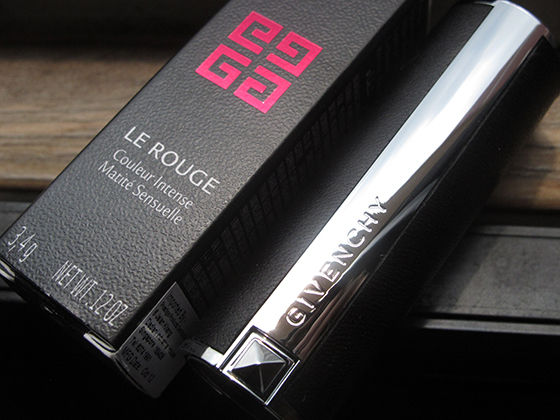 Givenchy recently launched a collection of lipsticks for Spring Summer 2013, Le Rouge - a semi-matte lipstick encased in genuine leather.   It is a long lasting lipstick-as-accessory delivers intense colors and a semi-mat finish all in one stroke. And as the first lipstick to come in real leather, it imparts a soft, supple touch and sensual feeling.  I bought this at Sephora for $49 each - and I picked Carmin Escarpin - a true warm red which just pops. 

Some close ups of the packaging - 
The leather detail, the stud, the sleekness of the metal - I just couldn't pass up getting at least one to try, and especially one in RED to match the overall packaging of the lipstick.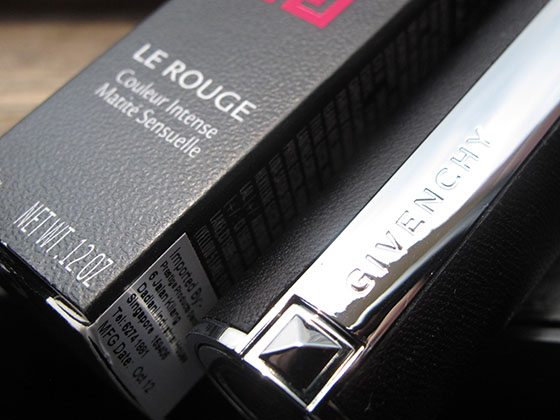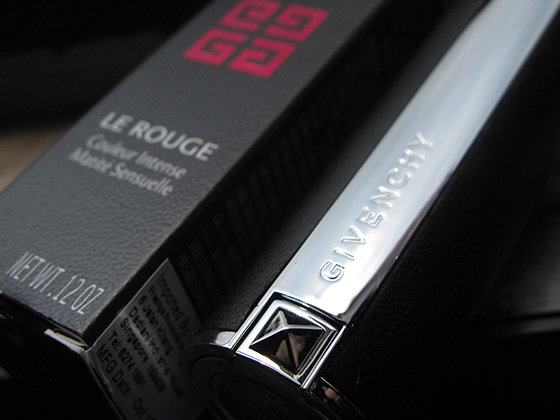 Product description from Givenchy's website 
Le Rouge transforms you into a style icon with its signature semi-mat finish and genuine lambskin leather case.
Each shade is specially concentrated with intense color pigments for easy one-stroke application that lasts throughout the day. This lipstick defines, plumps, and moisturizes lips with its unique lightweight shaping formula and non-sticky texture.
Lips are sensuously dressed in radiant semi-mat color that is soft to the touch.
SUPER LUXE packaging!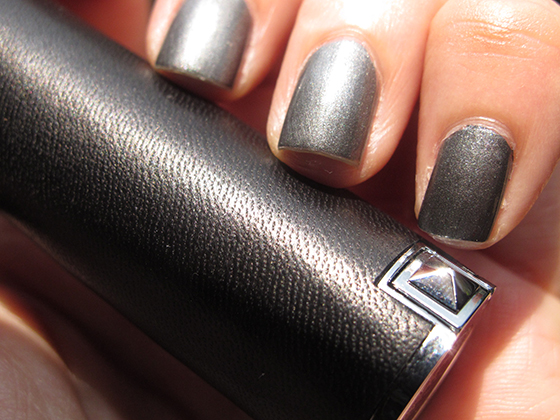 Ingredients Information - 
HYALURONIC ACID MICROSPHERES
Set in silica beads that are gradually released for moisturized lips throughout the day
NATURAL BEESWAX
Envelops the lips with a comfortable creamy texture that nourishes
WHITE BASE
Colors more radiant and highly concentrated for easier one-stroke application
EXCLUSIVE SHAPING FORMULA
Micro-spheres glide into the fine lines of lips and lock in moisture growing 50x larger. Lips are plumper and revitalized
FINE OILS & WAXES
The combination leaves a fine non-sticky finish that feels bare to the touch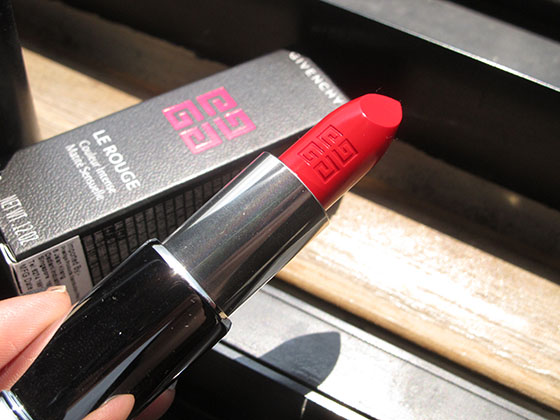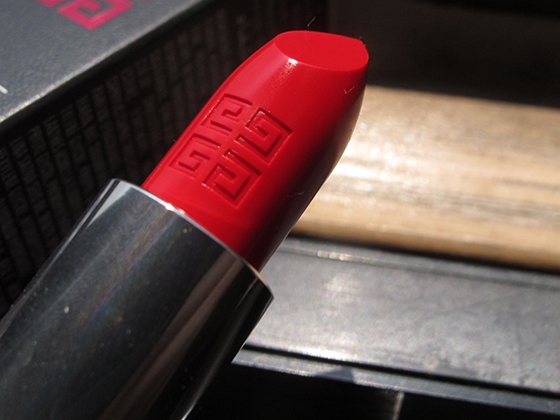 Swatches -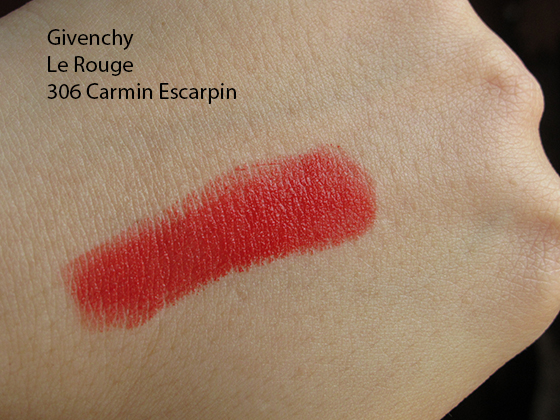 Application 
Overall look
- please pardon my tired looking face, I just came back home from camp.. on my face, I am wearing Diorsnow Concealer (yes I lightly applied the concealer all over my face for an even and smooth finish, an accidental discovery which works well super well), NAKED flushed palette on my cheeks, and nothing much else.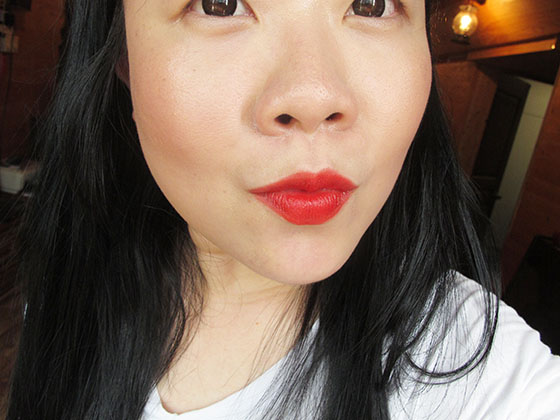 Have you picked up any of the Givency Le Rouge yet?
Hope this is helpful, and thanks for looking!