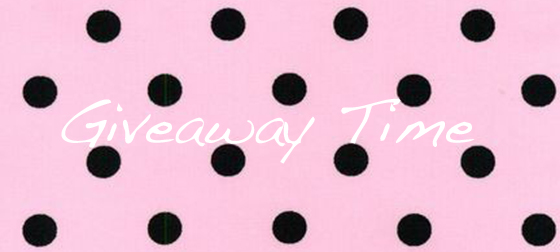 Thank you to everyone who took part in the mini giveaway both on the blog and on instagram!
I am sorry I took so long to pick the winners, been really behind on the blog lately, and I do apologise for that!
I have lots and lots of new stuf to show you, and lots of random chat to catch up with! 
I just need the time & energy to be able to sit down properly and just purely blog. 
Meanwhile, here's an official annoucement of who won what. 
I have already contacted everyone. 
Please reply asap! 
Blog Winners
Set 1
Name/ email: Stacey
Instagram nick (if available): stacey_1805
My comment: welcome back from Europe! I love the pictures that you've posted on your trip in your Instagram. It's given me ideas on where to go when I head over to Europe in September.  more blog posts & travel tips on each of the country that you've gone on this trip please! 
I would love to win #1
Set 3
Name/ email: Ling Ling  
Instagram nick (if available):
My comment: I would like to see more review on drugstore products
I would love to win #3 please
Name/ email: Jane
Instagram nick (if available): dovespaniel
My comment: Hi Sophia, welcome back from your holiday! I have always been fascinated by your blog entries. Seen many giveways... but honestly I have never taken part in any (yours or others!). So it's my virgin attempt here! I love nail arts. My instagram kind of says so too =) Therefore I would love love to get my hands on Set #5. I only have one nail polish from Barry M (swapped with a lovely girl from UK) and I always get compliment when I wear that. Thank you, Sophia.
I would love to win __5__
Instagram Winners
Set 2
@lillgoddess
Set 4
@maariiaveronicaa 
Thanks again for all your support!!