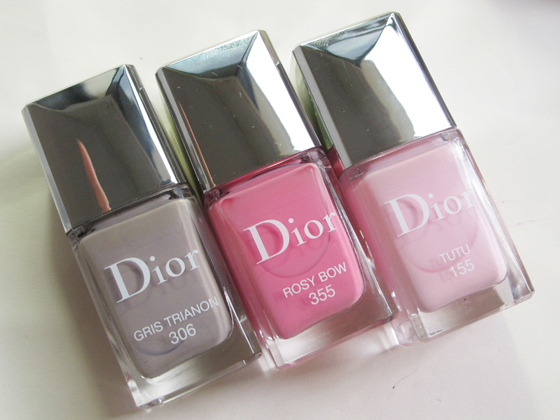 Hi!  
As you have read from my earlier entry, the only items I picked up from the Dior Cherie Bow spring collection are the nail polishes.  I can't resist - the names and the cute pretty shades draw me in immediately when I first saw the collection.  (collection information here)
Gris Trianon is described as a soft grey, Tutu is a delicate pink, and Rosy Bow is brighter pink with a hint of coral.
 
Honestly, all three shades are not unique, if you own enough OPIs and Essies, you would have some of these shades in your stash.  Especially Gris Trianon (the Germany and Holland collection feature some grey-nude shades which are definitely in the same family, though not dupes).  Tutu is a dead ringer for OPI Mod about You.  Rosy Bow is a med-toned pink which if you are a pink lover, you would have some variants in your collection.  But I sort of collect the pretty ones, and this trio is superbly pretty...so I must have them! 
It is also interesting to note that Dior has know printed the names and numbers of the polishes on the front of the bottle instead of the bottom (just like Chanel does).  I much prefer this way of labelling. 
All swatches here are done with Nail Tek II base coat, and Seche Vite topcoat, and 2 coats of polish.   I had a quick look at the Dior counter just to make sure that the polishes are not of the streaky kind - they look thick and creamy in the bottle, and I am glad to confirm that fact with my swatches here.  All three are opaque in 2 coats - but do apply the two coats evenly, or else you might end up with some unevenness. 
Gris Trianon - grey nude, neutral toned grey.  I don't have something like this from Dior... and last year's nude releases are nowhere near.  The nudes were truly skintone nudes, in various shades of beiges and tans.  But this is a grey, yet not a black and white grey like Illamasqua DWS (that's my idea of the perfect shade of grey).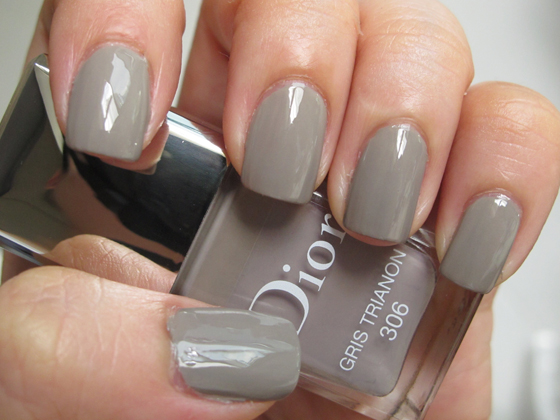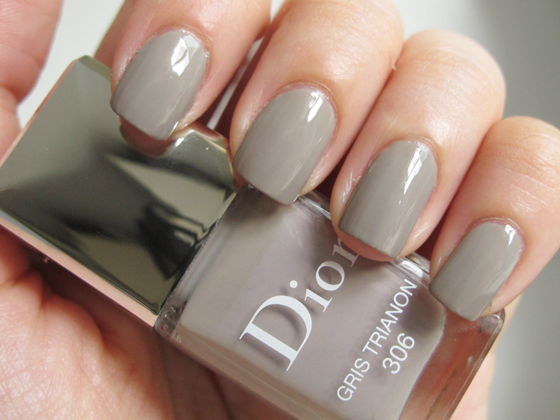 Tutu - baby pink!!  Milky, white pastel pink.  This applies smoothly, and makes my skin look tanner than it really is.  If you have OPI Mod about You, you don't need this.   Very opaque like a ballerina's leotard, I would imagine.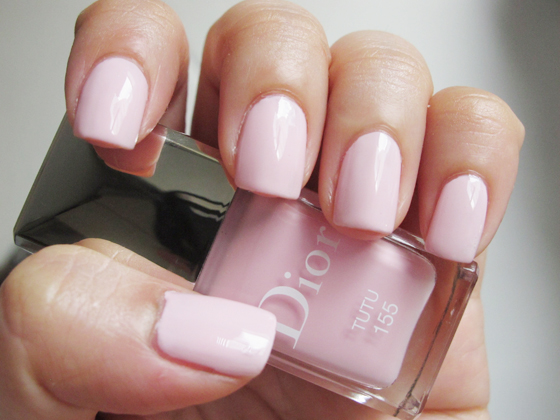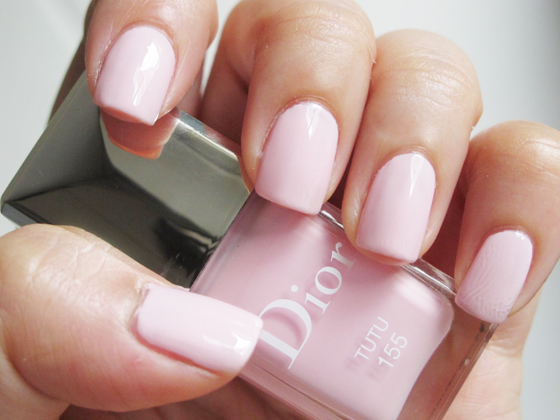 Rosy Bow - a bright warm-ish pink, totally reminds me of OPI's Pink Friday.  Formula is great on this too, and I think this is a very flattering pink for light to medium skintones.  I think I will start wearing this first.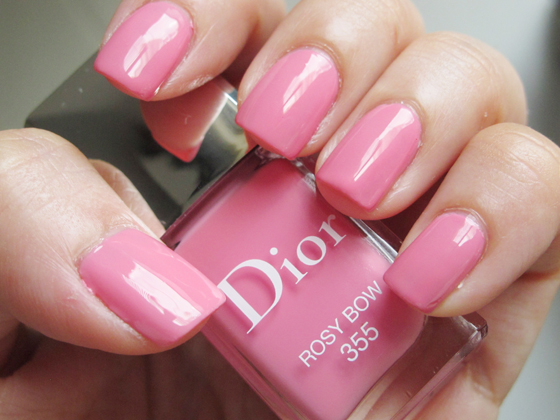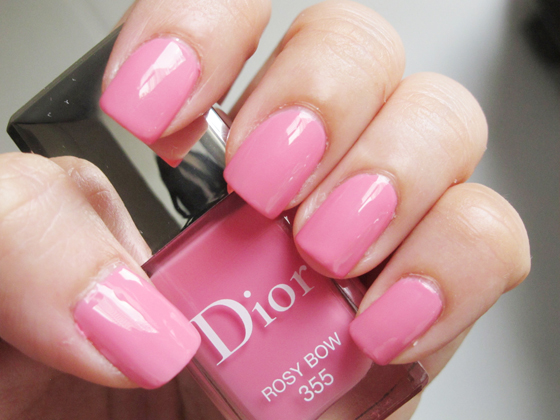 A quick comparison of Gris Trianon - just by looking, you can tell which family of nude it falls into. 
I found it to be very similar in the undertone to Chanel Frenzy & Deborah Lippmann Waking up in Vegas, so I am showing them side by side.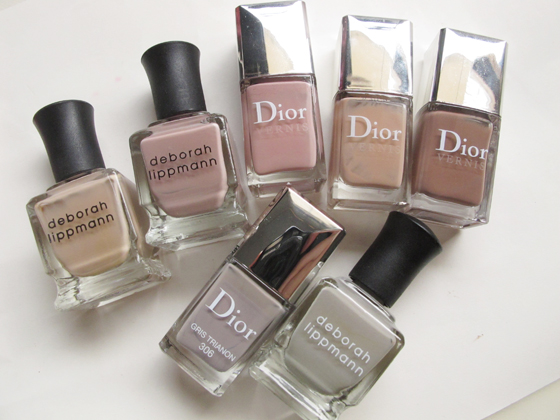 Not the same for sure.  Frenzy is much lighter, and Waking up in Vegas is also slightly lighter but very similar.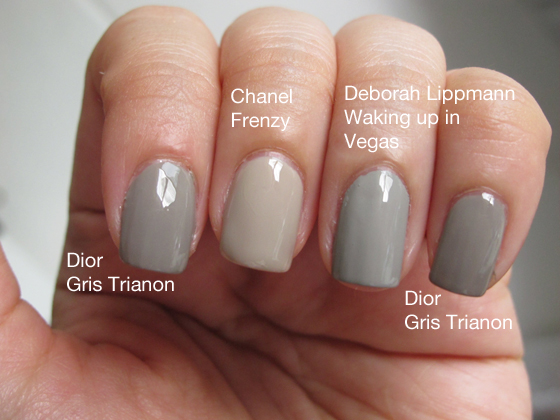 I think I might even do a alternate manicure with all three shades this week.  
What are you planning to get from Dior's Spring collection?  Please share! 
Hope these swatches have been helpful, and thanks for reading!