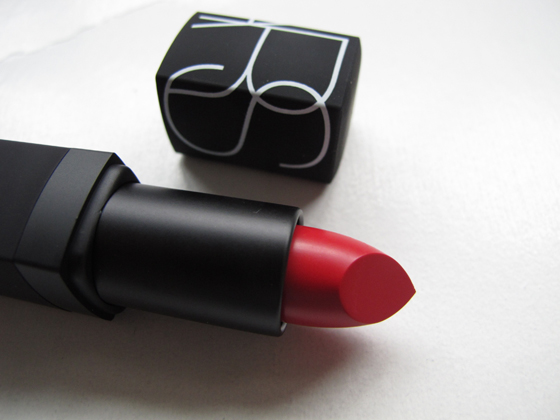 NARS Jungle Red is a semi matte lipstick that screams a bright red from the 1950's silver screen.  I felt extra glam when I tried on this lipstick.  LOVE it.  Lately I am back to the no eye makeup and just have a bright pop of color on the lips to brighten up the face.  This is one of those lipsticks that really makes me look fairer than I really am. 
The texture is smooth, intense, and not as drying matte as compared to an all matte lipstick.  I love all my NARS lipsticks, and I think this is no exception.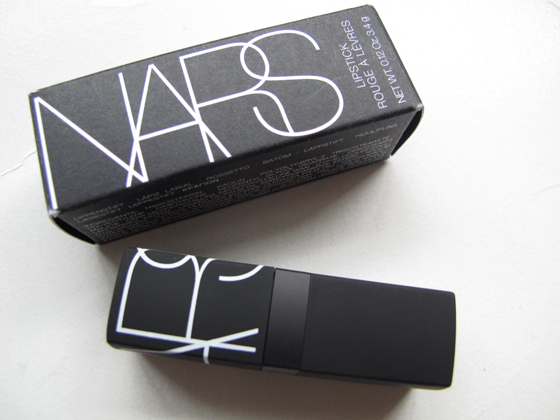 Artists Tips from the NARS Site:
An easy way to apply a Semi-Matte Lipstick is to apply it from the center of the lips and move outwards, then fill in the edges with lipliner moving from the corners to the center of the lips. Both lipstick and lipliner will glide on easily for a smooth, matte finish.
When you really want to give your lips focus, go with a Semi-Matte Lipstick or a Pure Matte Lipstick. Wear alone or with a tiny bit of gloss in the center of the pout to enhance the color.
mi-Matte Lipsticks are great for creating a stained effect: Just put some lipstick on your finger and press it onto your lips. If you're looking to make teeth appear whiter, use a lip color with blue undertones. *** MY FAVE WAY TO WEAR THIS! 
Swatches on my hand: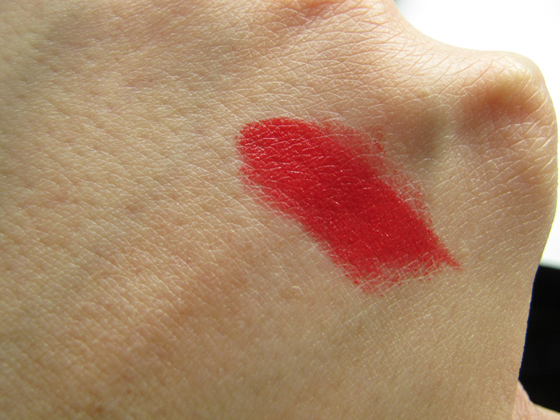 swatches on my lips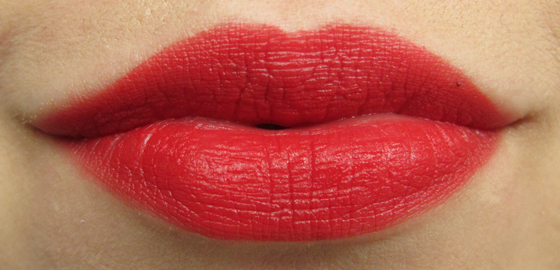 I am wearing NARS Jungle Red on my nails to go with the matching lipstick.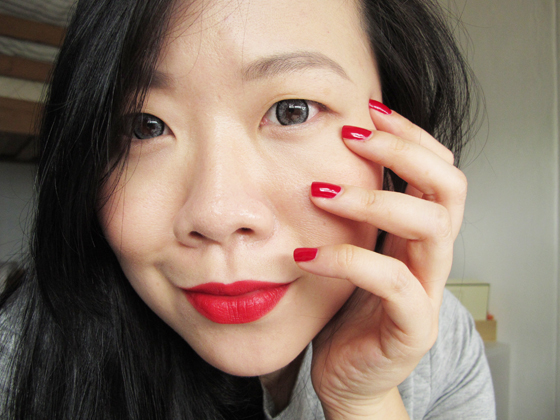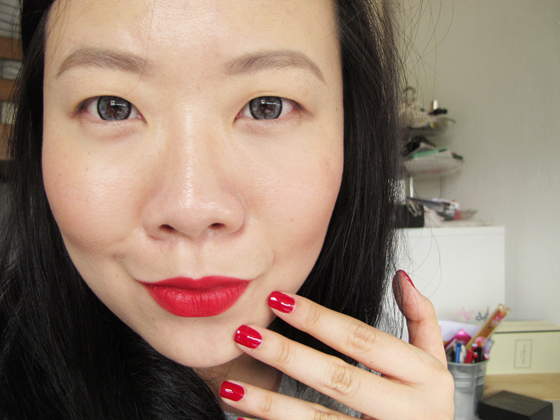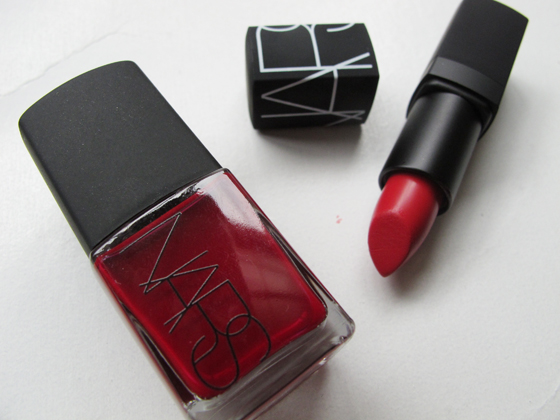 and a comparison pic: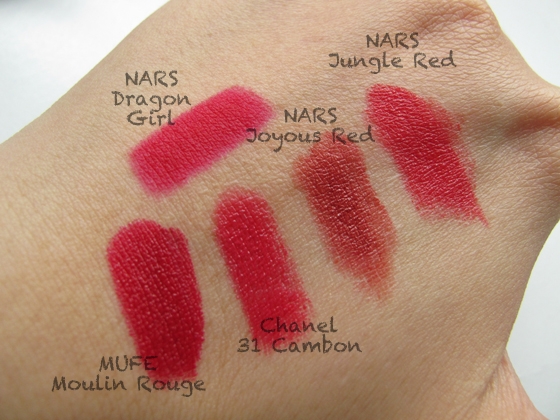 Love this lipstick, and Schiap is next on my list! 
Hope you enjoyed this entry, and thanks for reading!