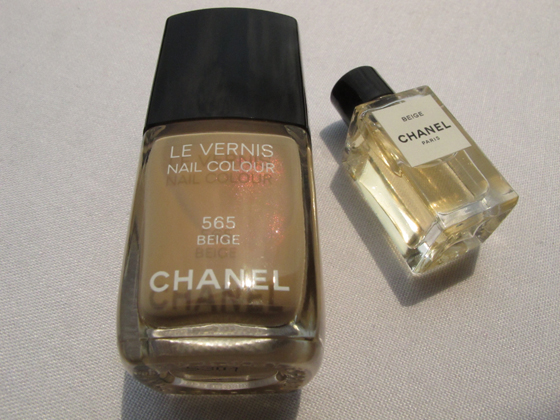 Hi hi!
I had to get Chanel Beige, because it matches my Chanel Beige EDT in name.  And beige is very synomous with Chanel.... so when they released this shade exclusively at their ION and MBS stores, I had them call me and I went to purchase it.
The shade is really beige-y, with yellow undertones (not like some nudes which have a pink undertone) and a very subtle pink pearlescent sheen.  On the nails, the sheen isn't very obvious.  The application can be streaky, if you aren't careful with the application.  I prefer to wear 2 even coats, there is a softness to the payoff, it is not a creamy milky opaque creamy beige shade.  
I personally find the shade isn't very flattering on me though it does look quite chic on my nails anyway. It is not a shade that you need to run out to get.  Who knows, maybe it will grow on me someday! For collection's sake, I do love it enough to add it to my Chanel stash. 
a couple more admiring shots of the nail polish!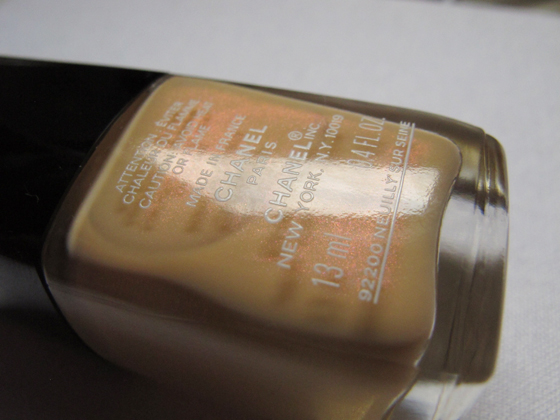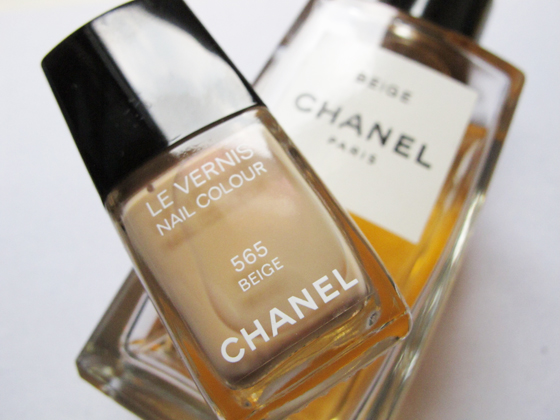 It looks even a little pastel peachy here. 
Very smooth, but again, you do need to apply it very evenly, which takes some skill and care. 
Because of its warm undertones, it somehow makes my skintone look pinkier than usual.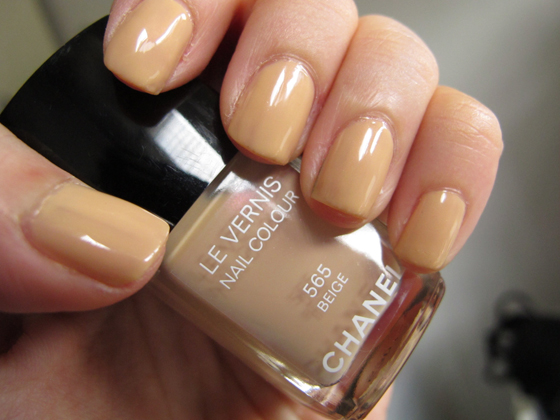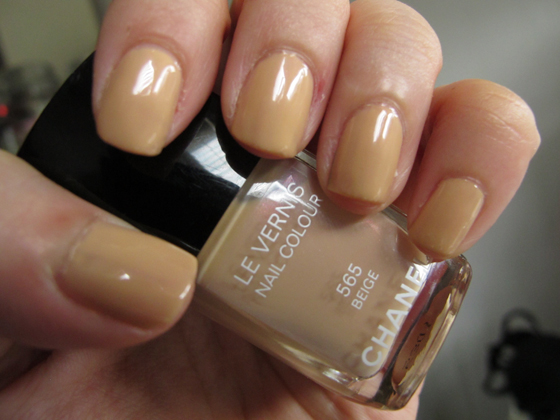 Studded background is a close up shot of my new Zara clutch.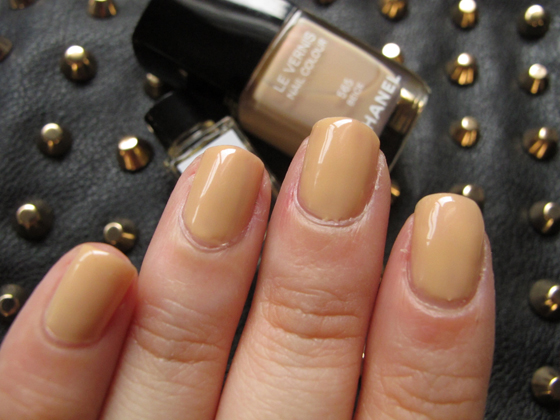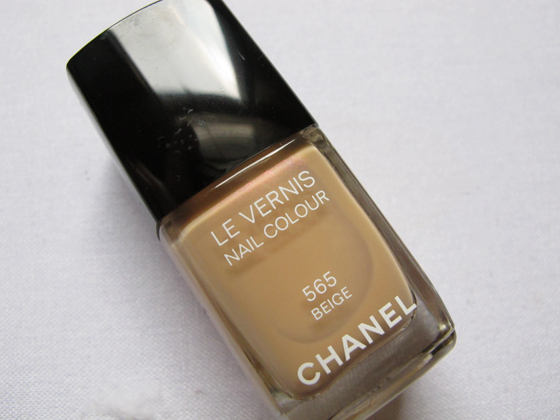 Would you purchase Beige? 
What kind of nude polish do you prefer?
Thanks for reading! 
</p>