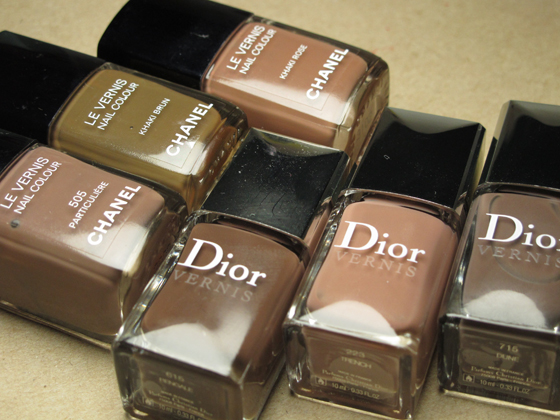 Hi hi!
Just a quick comparison and overview of my Chanel & Dior taupe brown nail polish.  I have accumulate a bunch of these in my stash for the past couple of years from various collections, and so I will quickly show you them side by side.
First off, these I often find these colors very easy to wear, they might look boring to some people, but I personally think that they are more 'classic' than the typical reds and pinks.  They (like the nudes) don't clash with your outfit, and don't take unnecessary attention away from your accessories and outfit. Whenever I wear a taupe brown (browny nude/ beige) you know, the more tanned nudes, I always get compliments and questions on what shade I am wearing.  OPIs and Essies have several dupes too...but that's another story altogether. 
The shades featured in this entry, and their availability
1. Chanel Particuliere - Permanent
2. Dior Trench - current season, Dior Nudeskin launch
3. Chanel Khaki Rose - Chanel's FNO special collection from 2 years aho
4. Dior Dune - Current season, Dior Nudeskin launch
5. Dior Bengale - current season, from Dior Golden Jungle collection 
6. Chanel Khaki Brun - same as Khaki Rose
</p>
Formula on all these is fantastic, I have showed them with 2 even coats, no topcoat, and pictures are taken when the polish is semi-wet, which explains the ultra high shine. 
First set of comparisons - the lighter browns, in particular Dior Trench and Chanel Khaki Rose.
I had first thought that Trench and Particuliere would be a total dupe of each other.. but Trench is slightly paler.  Khaki Rose is warmer in tone.  Dior Grege (not featured) is way paler, so I didn't include in this entry.  Dior Dune is the darkest among all I am comparing.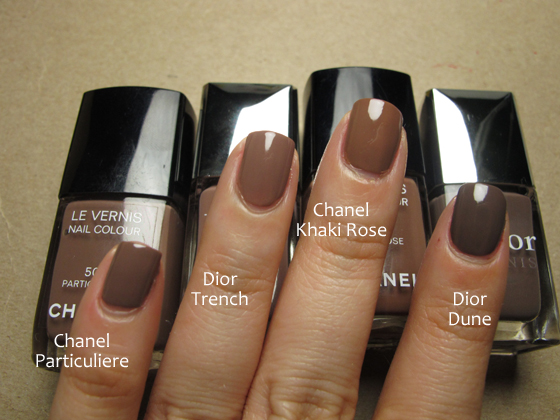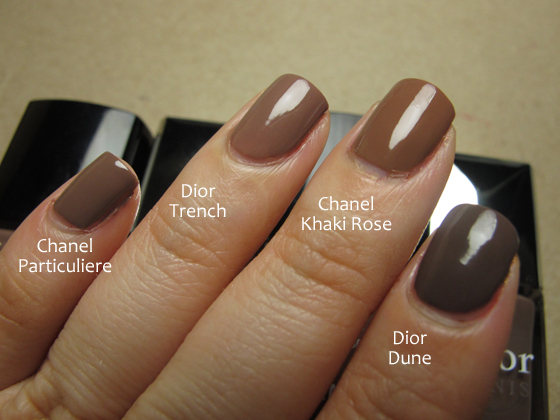 another angle to show you the nuances of each shade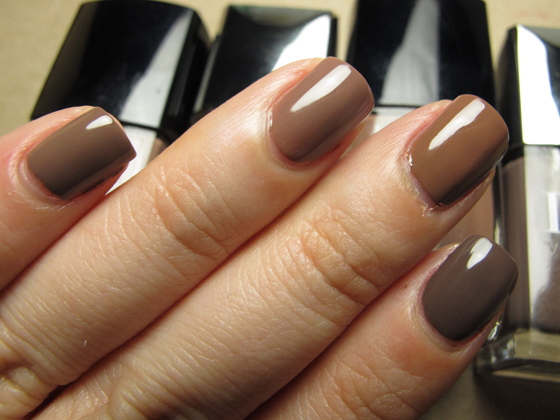 Just Khaki Rose & Trench.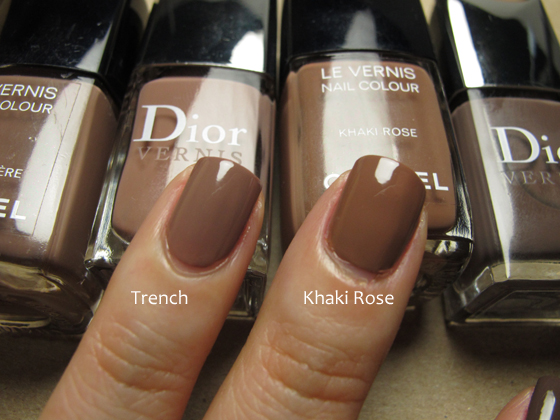 Second set with the darker taupe browns.   Khaki Brun contains some olive green tones, Dior Bengale is browner than Dune which looks more cool toned, even a bit of purpley undertone in shown in the pictures.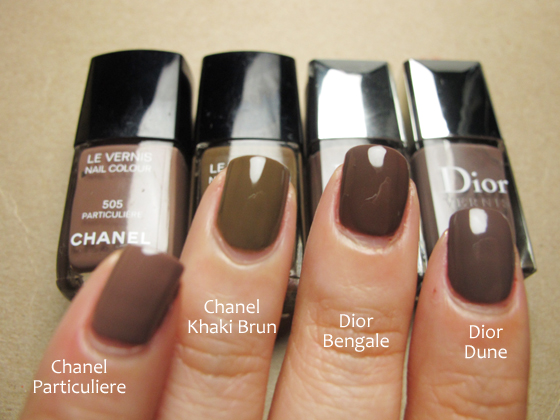 I think they are all different, but of course, I would consider them to be in the same family, and if you have a favourite, you defintely don't need to own all of them.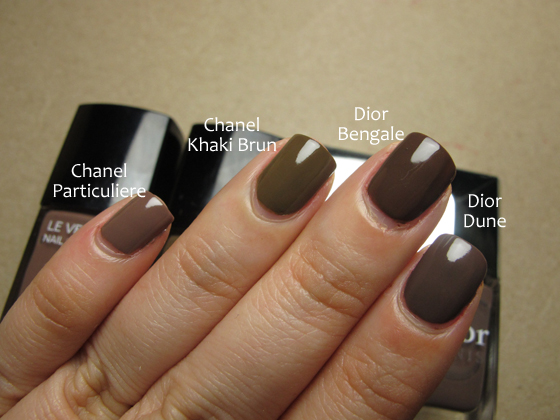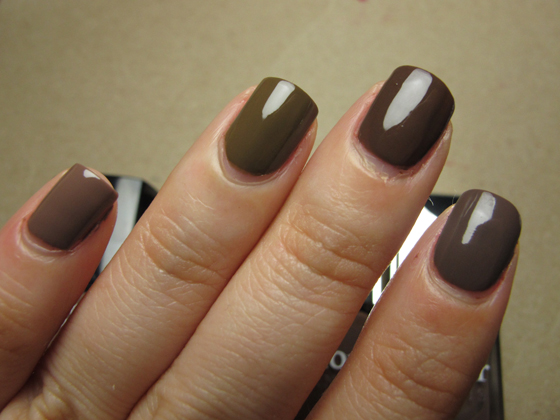 a last group shot!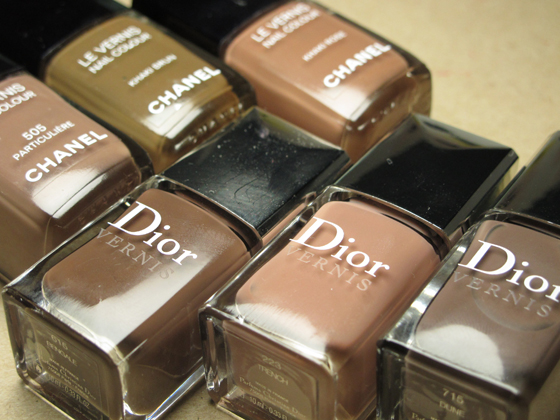 </p>
I hope you find this helpful....and thanks for reading!
</p>