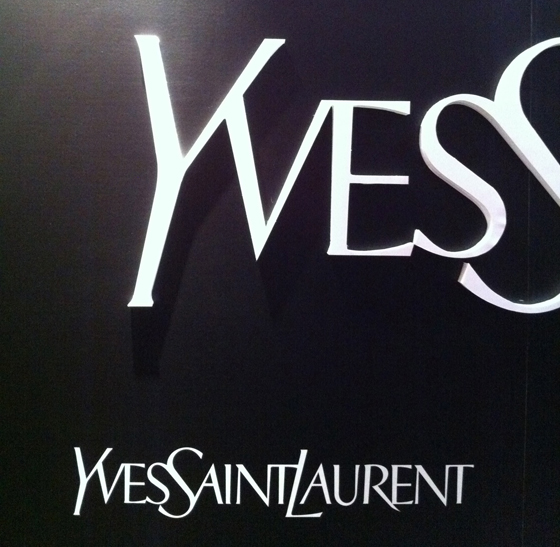 "I needed to give a face to the woman I dress."
Yves Saint Laurent

For Yves Saint Laurent, beauty is not just a matter of demanding the best. It is a way of playing and seducing. A promise of wonderment.

Seeing life the YSL way is like always being the favorite. Nothing is off limits. It is a breath of joy, a touch of fantasy at the very heart of life in an addiction of feelings. Stirring emotions and creating the paradox, the fascination and innumerable magic spell of seduction. It's all about the intensity, the reds are redder, pinks are pinker, blues are bluer. With Yves Saint Laurent everything is "very".

The magic of Yves Saint Laurent will begin in the first South East Asia boutique on the 16th of September at 12pm sharp after three years of absence in Singapore.
HOW TO STAND A CHANCE IN THE GIVEAWAY

The first five to visit YVES SAINT LAURENT BEAUTÉ at ION Orchard, #B2-34, on the 16th of September 2012, as we open our door at 12pm , will receive iconic Yves Saint Laurent products worth $350 each, with our compliments, because we want to share the magic of Yves Saint Laurent with you.

The next fifty will receive limited edition Yves Saint Laurent products that are not available in Singapore, with our compliments, worth up to $65 each.

Join us in our journey as we continue our addiction to love, the fight against boredom and being devoted to life.