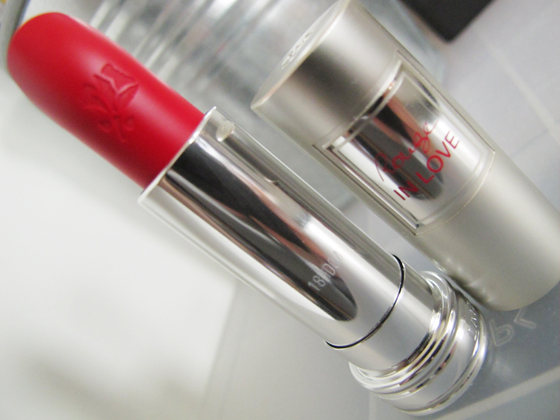 Hi hi!
This is another goody I purchased from Saks.com, it is the US edition of the Lancome Rouge in Love lipstick (USD$25 each).  The US editions, if you aren't aware, are a different formula from the Asian editions we get around here.  Our Asian version is extremely smooth and creamy, but it lacks the full intense color payoff of the US edition.   So I am very very curious to try the US edition ones....and this particular shade, 170N called out to me, because I saw it being featured in a Lisa Eldridge video (her re-creation of makeup done on Kate Winslet for the Titanic red carpet link link link).
170N Sequins D'amour is a neutral to warm toned red lipstick.  NARS Jungle Red which I featured in the previous entry is a slightly deeper neutral red, while NARS Dragon Girl and Chanel 31 Cambon are both cooler toned reds.  This is a really classic shade, and I really really love the texture and the amazing color payoff.  I would definitely want to purchase more colors if I have the chance, in perhaps neutral shades.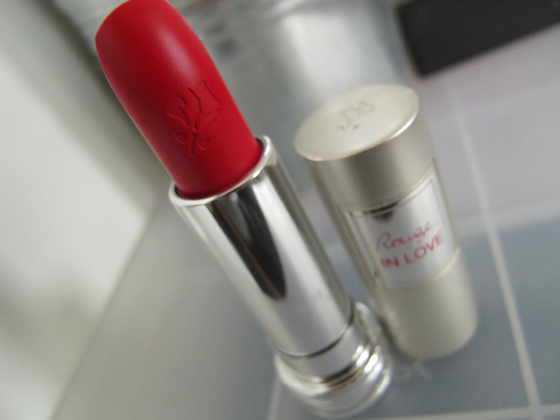 It is so creamy, and I would apply it straight from the tube.  However, I noticed a little of color feathering at the edges of the lip shape.. so you might want to use a lip liner and/or blot off the first layer, and re-apply a second layer.  Hence, when applying it on your lips do watch out for the bleeding/ feathering issue.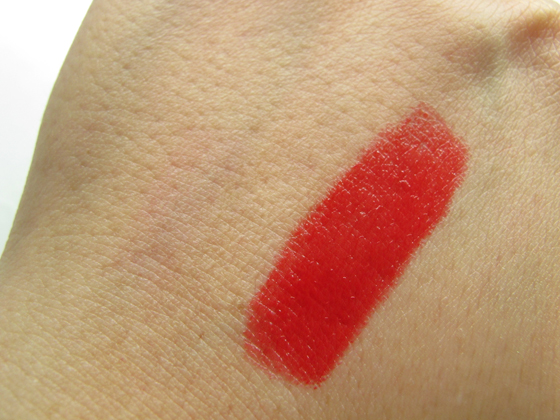 I am just super in love with this classic red shade!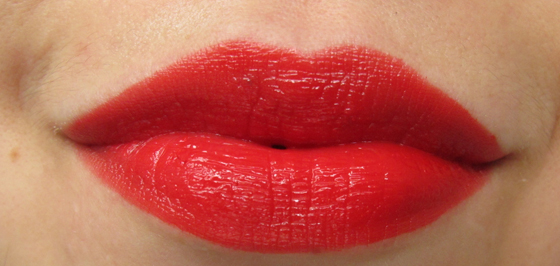 Close up on my face...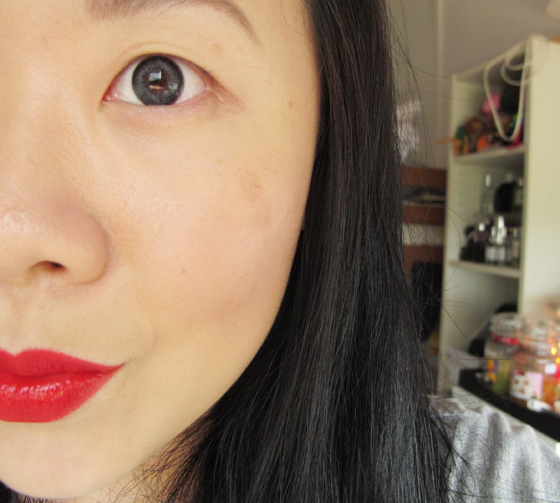 Again, it is a red that brightens up my face, and really makes for a chic classy red.  Loves loves!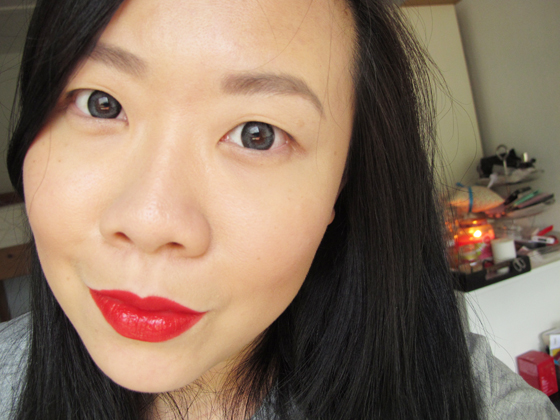 Just a quick comparison, for you to see the different undetones.
Because my own skintone is rather light and  neutral, I think I could pull off both types of red.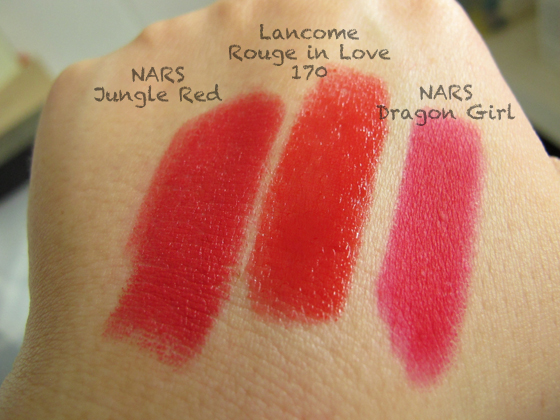 That's all, and I hope you find this entry helpful!  
Thank you for reading!