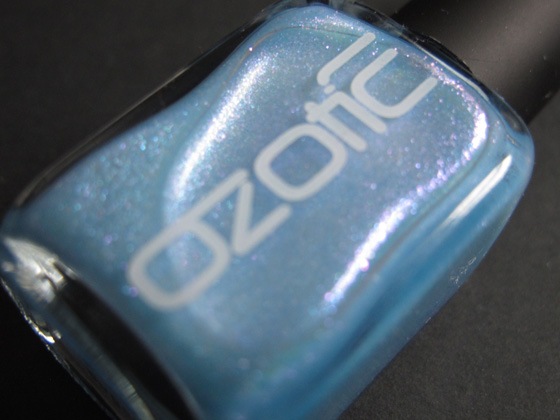 Earlier this week, Susan from The Subtle Shimmer sent me an Ozotic nailpolish to feature on the blog.  The shade which I will be showing in this entry is 903 Sugar, which is from their range of Sugar shades.  I think there are 4 or 5 shades in this range, and mine is a sheer blue with more ultra fine shimmer bits of pink and purple. 
The description:
Inspired by 'adding a tiny drop of food colouring to icing sugar' hence the sugary sweet looking colours!
903 is blue with just a little more
Wear over black or white or on its own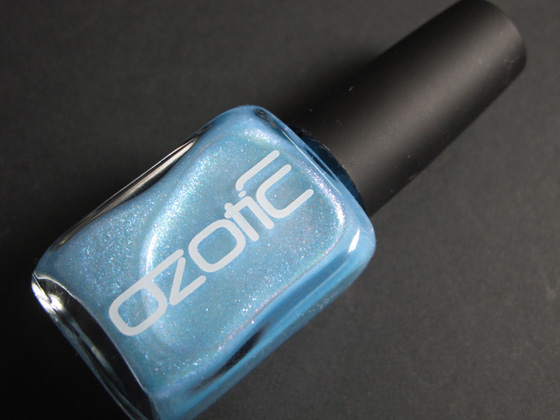 </p>
The shades are available for purchase on Star Trinkets [ http://www.startrinkets.com/ ] for S$19.80 each. The price includes postage for Singapore addresses, but there is an additional S$2.50 charged per order for Registered Mail.  Star Trinkets ships internationally.
The shades are also available for purchase on the piCture pOlish site [ http://www.picturepolish.com.au/ ] for AUD$13.00 each. International shipping rates are available on the site.
</p>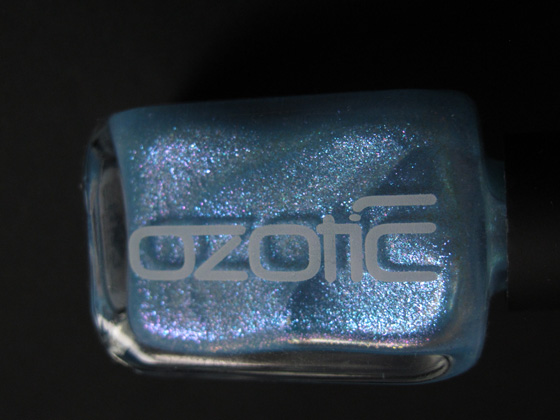 In this entry, I have layered Ozotic 903 Sugar over White, Light Pink, Light Blue and Black.   Here's a quick overview. 
You can see that 903 Sugar is the most impactful over a black base.  All the subtle shimmer, the multi-color shimmer bits and sheen show up most brilliantly over the black base.  
Over the white base, it makes the white look more sparkly, though you might encounter uneven patches if applied too thickly. But under bright lights, it is really beautiful, and very clean and crisp.  
Over the light pink, the pink and purple bits of the polish seems to blend into the pink, and even the blue too.  You can just see how it lightens the pink shade, and also add more sparkling dimension.  
On the black shade, which I think would be many of your fave combo, 903 Sugar truly shows up its full potential.  It looks a lot more complex, and all the multi color shimmer is fully shown off. 
And you know what's the good thing about these sheer shimmery topcoats?  They help to salvage a less than perfectly painted base color, if you have streaks, or bored with a flat creamy shade, these shimmery topcoats masked any imperfections, and also jazz up a dull looking manicure.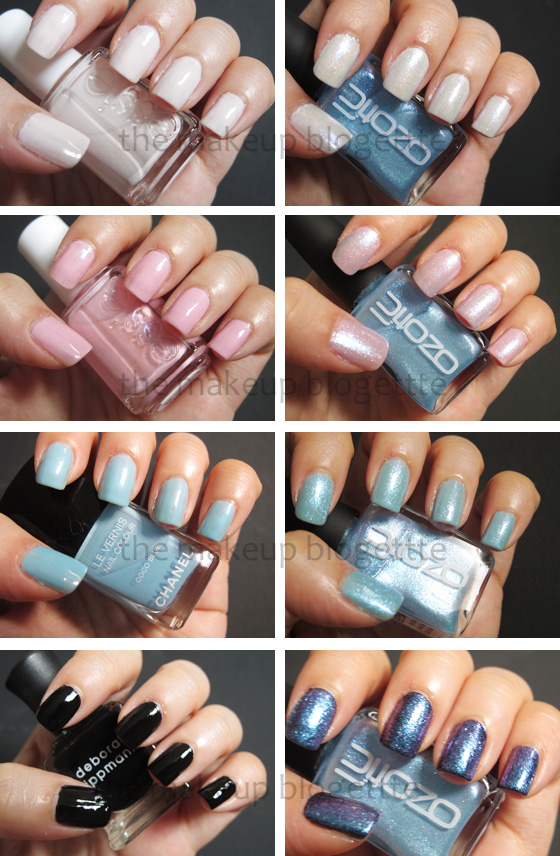 Close ups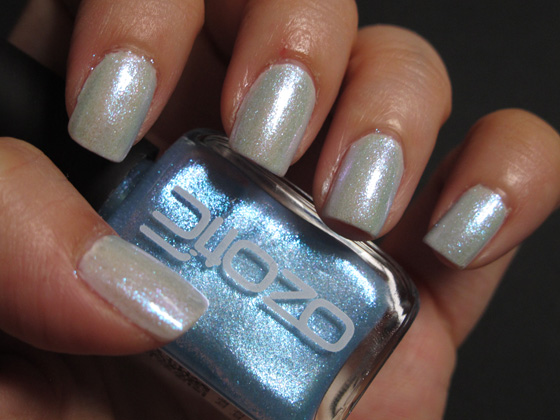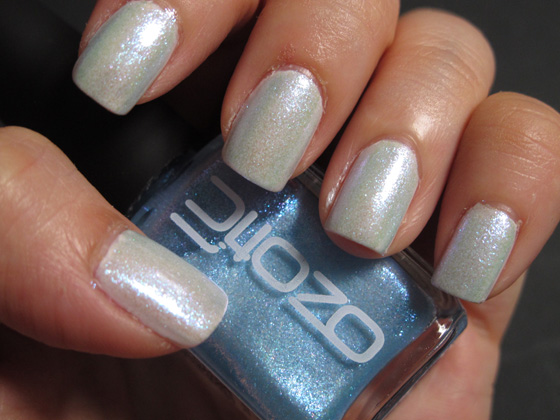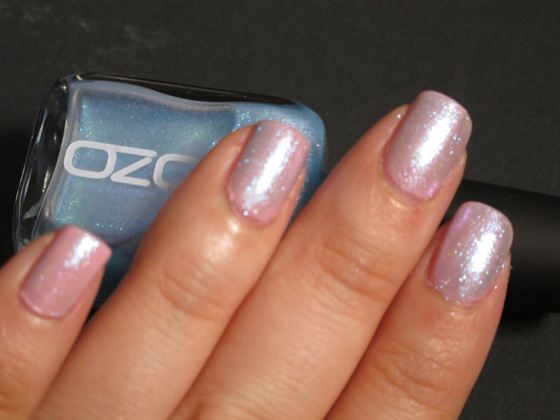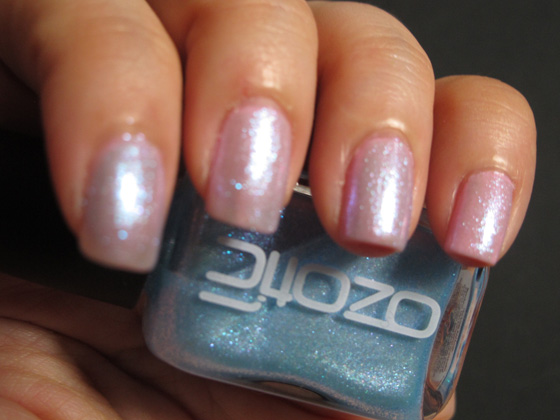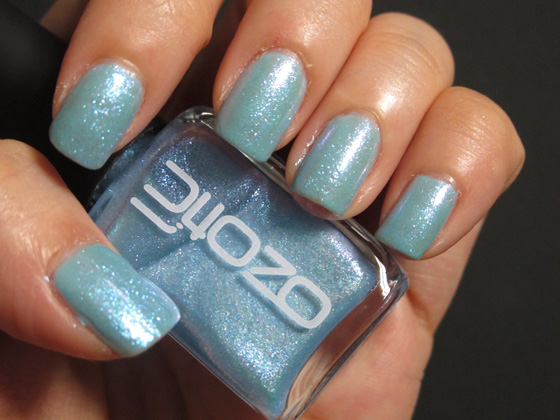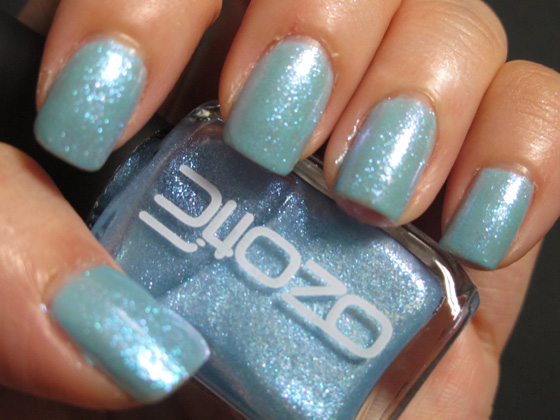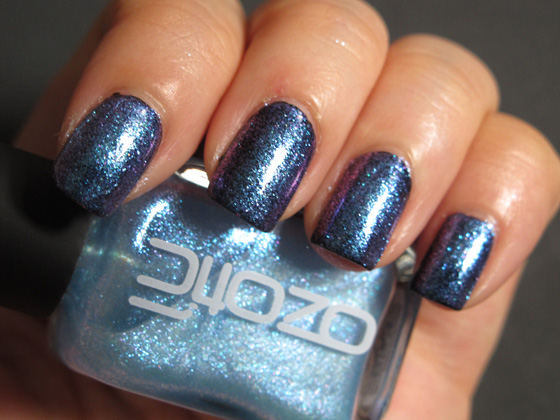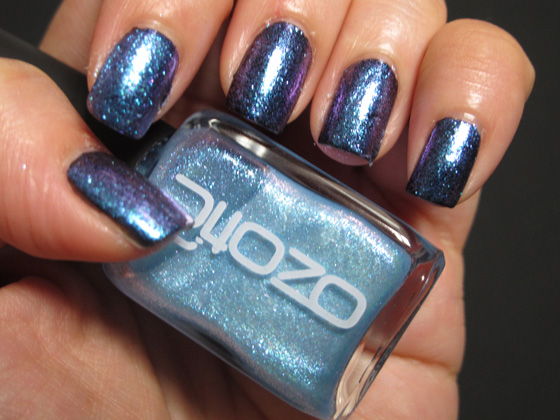 I wore it over the white and blue bases last friday.  It was really sparkly and sort of brightened up my dreary friday.  I also had a few colleagues asking me what I was wearing on my hands.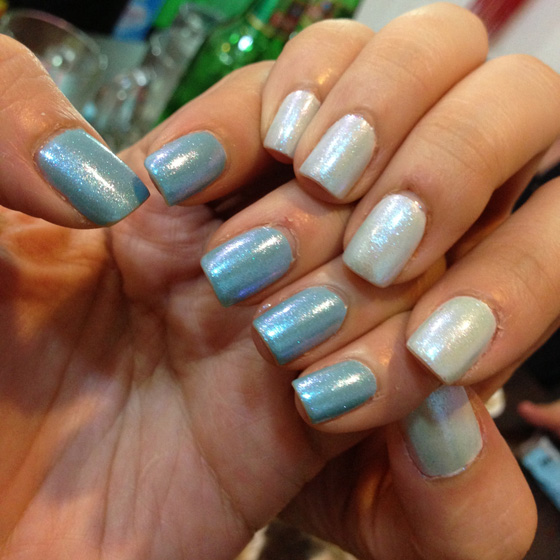 </p>
Overall, Ozotic 903 Sugar is a highly versatile layering shimmer coat, I personally won't wear it on its own, cos I don't want to see my nail base peeking through the polish.  But it works well over the range of bases I have shown here, and I think if you like these multi-dimensional shimmer topcoats, you will love to give the Ozotic polishes a try. 
</p>
For more information, check out the following links: 
Star Trinkets Online Store for Sg buyers
* will update with links of other shades feature by other nail bloggers soon * 
</p>
I hope this review has been helpful, and thank you for reading!
</p> </p> </p>