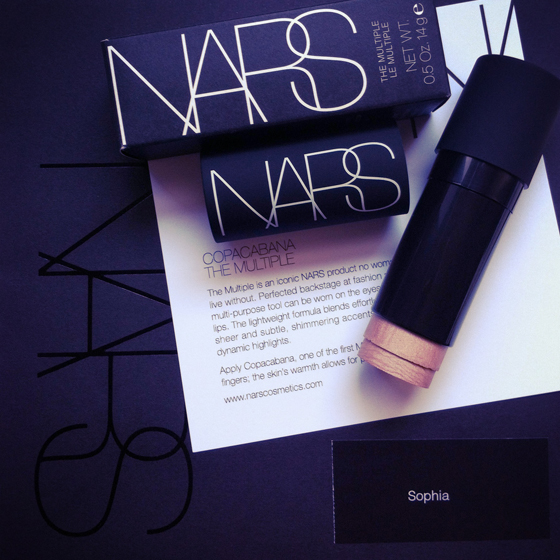 Hi!  
This week's NARS Teaser features The Multiple in Copacabana, a glistening pearl cream stick eye, lip and cheek color. NARS Multiples are, as the name suggests, multi-purpose, you can dab them on your eyes, lips and cheeks for either highlight, or to add colour.  I own several of these, and find them to be extremely easy to blend, and suitable for use even over powdered skin. 
My fave NARS Multiple is Lamu, a bronzey slightly glittery shade that looks amazing on my cheeks when I want something with a special pop (Love to layer Lamu and MAC Cheeky Bronze on my cheeks when I was going through a bronzey cheeks phase).  
Copacabana is a very neutral pale shade that will give your face a natural radiant highlight, and you can also dab in on your eyes to brighten up the area.  The texture is smooth, and glowy. This is one which will suit a wide range of skintone, depending on how much you use. 
As mentioned in my previous NARS teaser entries, NARS will be available in Singapore at Tangs towards end of the year.  I am sure many of you will be excited for this launch.   Stay tuned here on my blog for more details on dates and events! 
Close up pictures and swatches: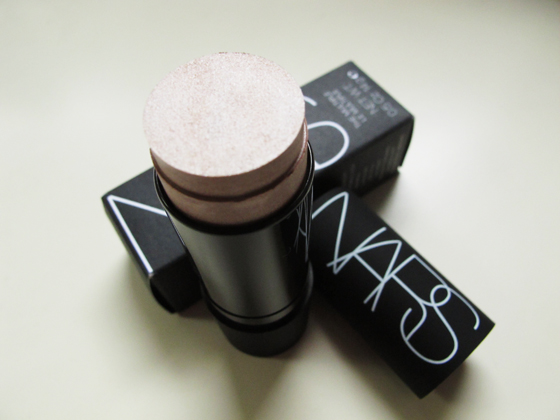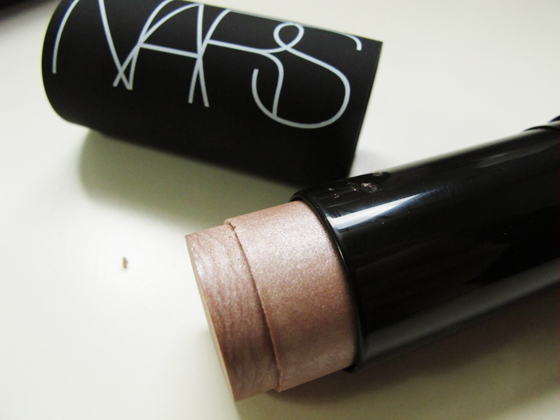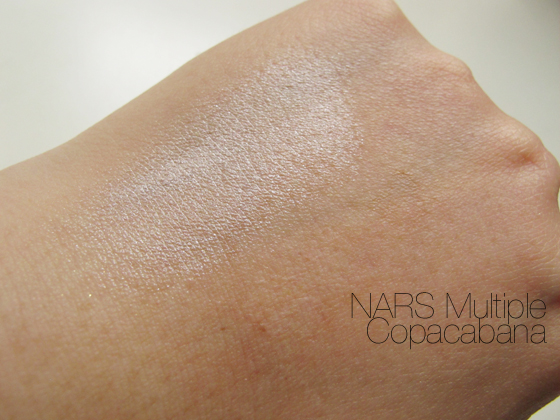 Comparisons & Swatches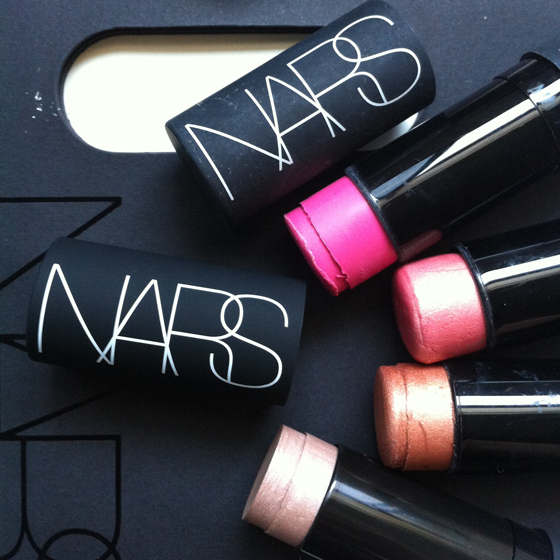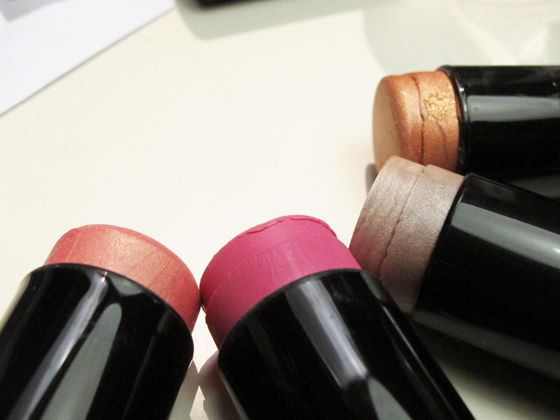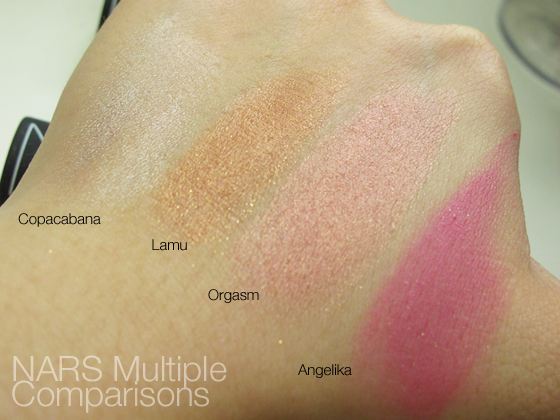 another shot to show you the sheen and shine... Super pretty!
I think the Angelika multiple is prettier and has better texture than the actual powder blush..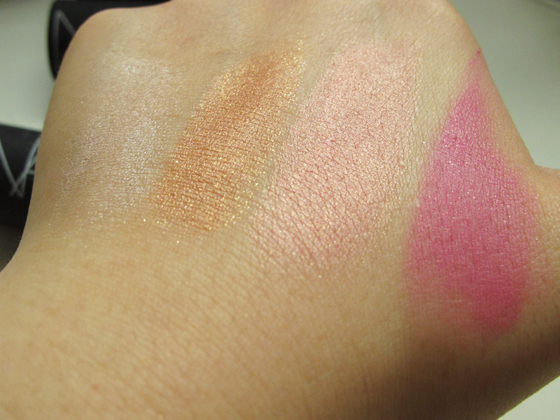 Hope this entry is helpful, and thanks for looking!