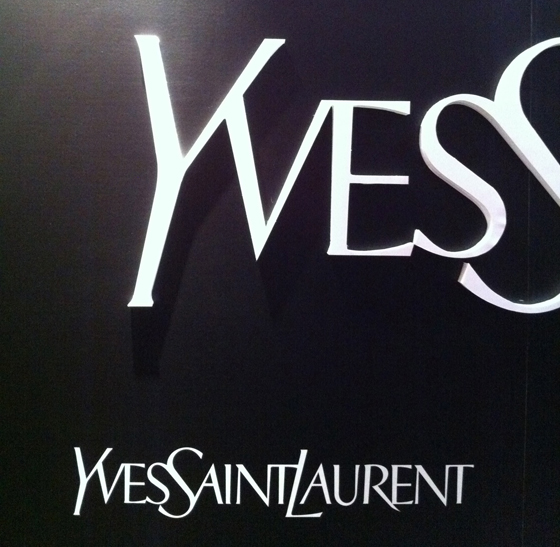 HI HI!
Last week, a few of us got to attend a very special event to mark the launch of YSL Beauty in Singapore.  It was only a few years back, when YSL moved out of Singapore, and I think many of us were quite sad to see it go, because if memories serve me right, the departure coincided, very unfortunately at a time when makeup lovers were getting into the brand, and later on for the next few years, we could only watch from a far as we see collections after collections of beautiful YSL makeup being released to markets overseas...and we had to travel to get it, or have our travelling pals buy it for us.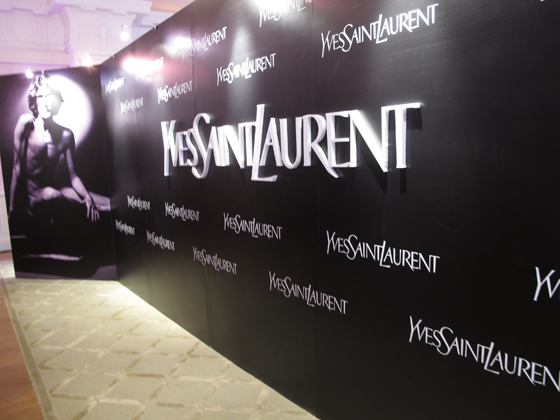 So anyway, it is certainly exciting news, when weeks ago, we start to see a space at ION basement (opposite the Shu Uemura boutique) with the sleek black trademark YSL hoarding set up, and it's finally confirmed that YSL beauty is coming back to Singapore.  And I am fairly sure, with the more informed and affluent market of makeup lovers, the return is really very welcomed, and highly anticipated. 
The event was held at Fullerton Hotel, and we got to finally touch and play with all the YSL products.  Truly exciting.  In this entry, I will share with you pictures I took during the event, before I do a follow-up entry with the actual products that I was given, and also an entry on the latest YSL foundation, the Touch Eclat Foundation. 
"Yves Saint Laurent reigns as one of the most influential and inspired designers in the world. From his early days in the studio of Christian Dior to his acclaimed haute couture collections of today, YSL's touch remains unmistakable. The YSL style is reflected in the realm of fashion, including accessories, jewelry, ready-to-wear, fragrance, and cosmetics. Yves Saint Laurent is synonymous with excitement, individuality, and a totally fresh and brilliantly inspired point of view."
"I needed to give a face to the woman I dress."  Yves Saint Laurent
Here's the arsenal of the YSL makeup that was on display for us to swoon over.  And swoon we did!
Starting with their gorgeous lippies:  
Rouge Pur Couture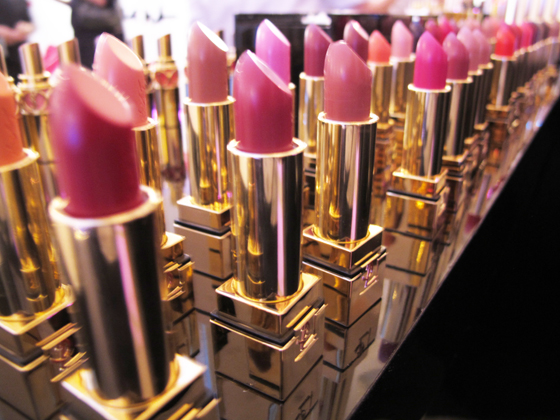 Rouge Volupte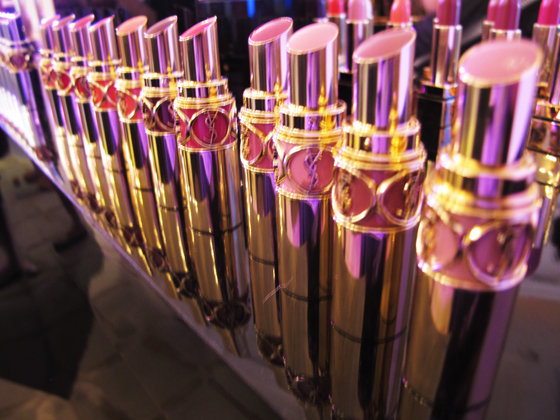 SHEER CANDY
(I LOVE THIS!)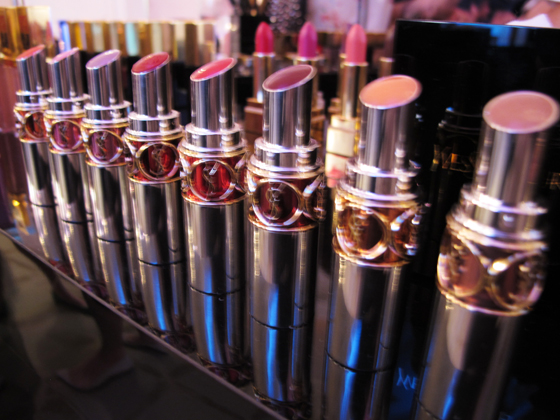 ROUGE PUR COUTURE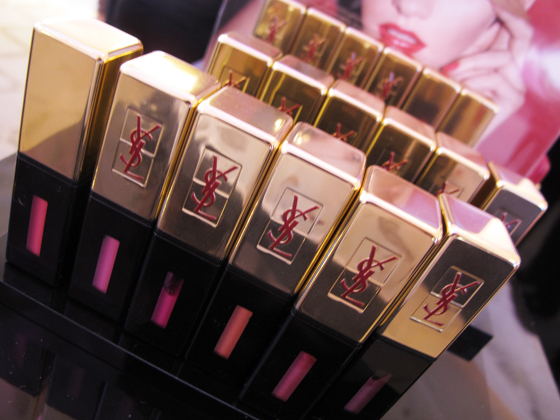 GOLDEN GLOSS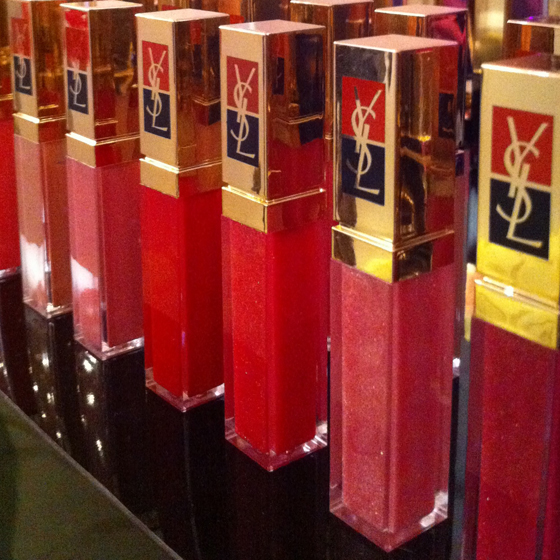 Pure Chromatics 
Ombres 5 Lumieres - 5 color harmony for eyes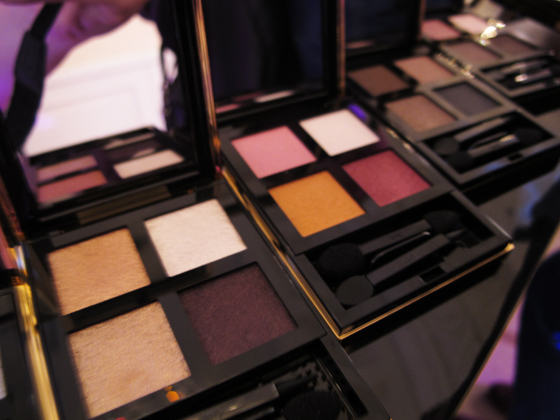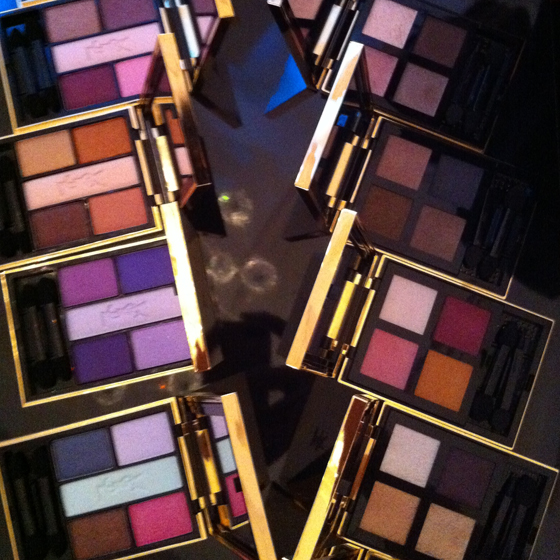 La Laque Couture 
(or in my terms, nail polish porn!)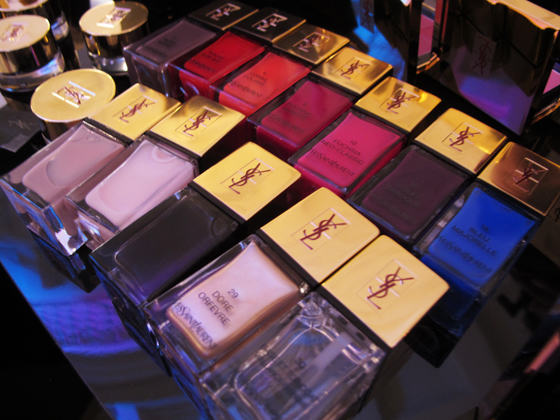 One of my fave scent, Parisiene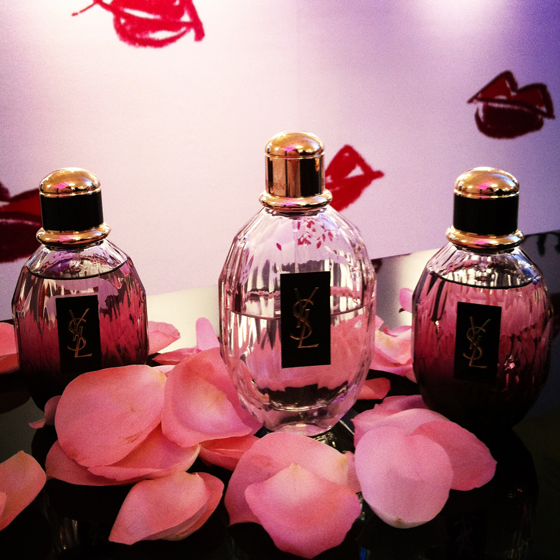 There was also a quick makeup demonstration, 3 makeup artists worked their magic on the models.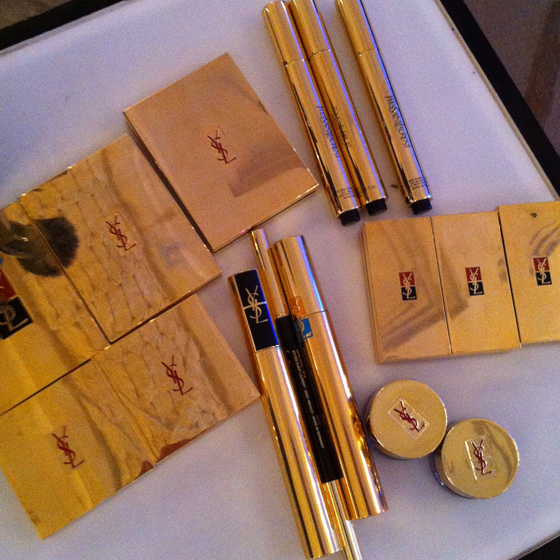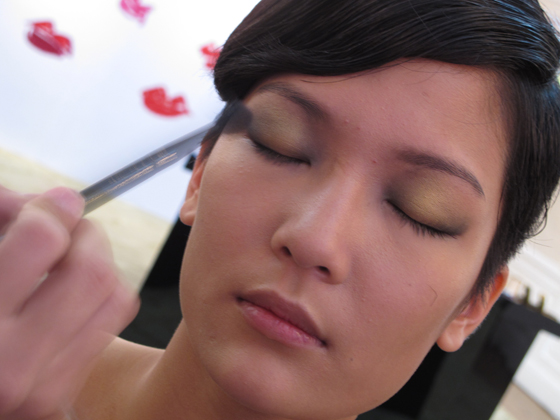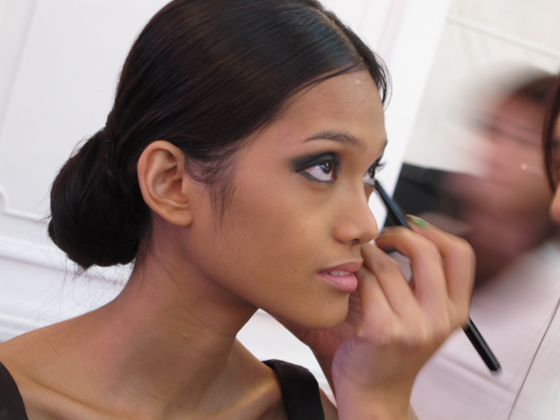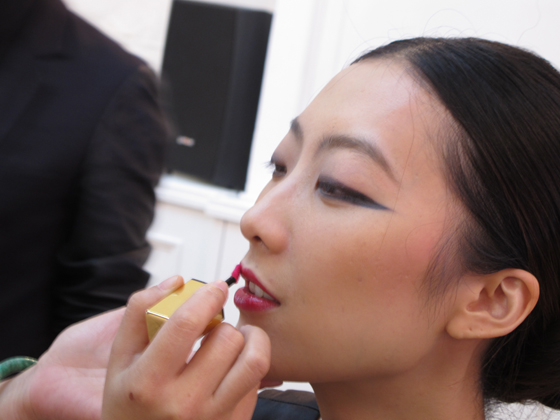 I was most excited to check out Le Teint Touche Eclat!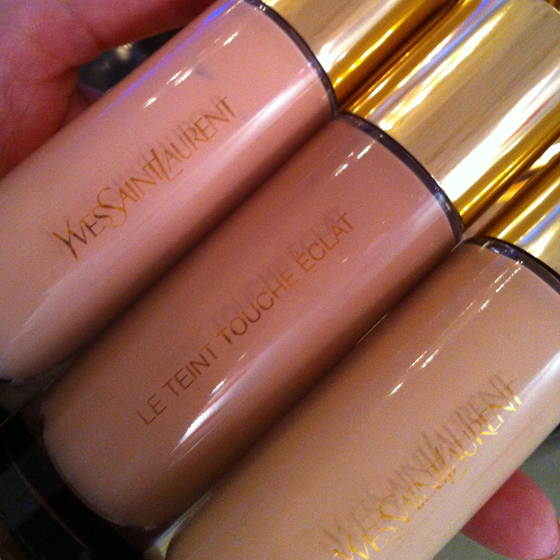 quickly swatched, and I think I am a B10 or B20.  There were other shades with the BR tones.. but I only just swatched the B range.. and there is a B40 too, just that I couldn't seem to find it on the display.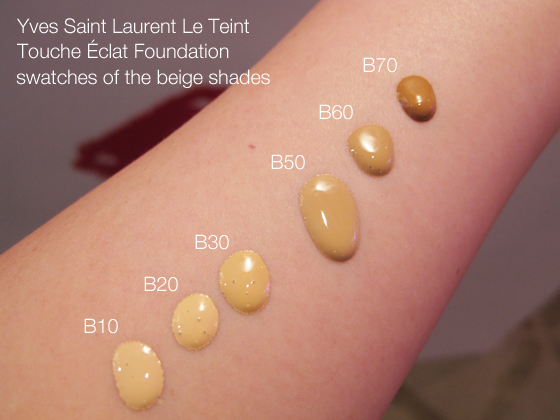 And other distractions while I was there, lovely lovely afternoon with lovely people.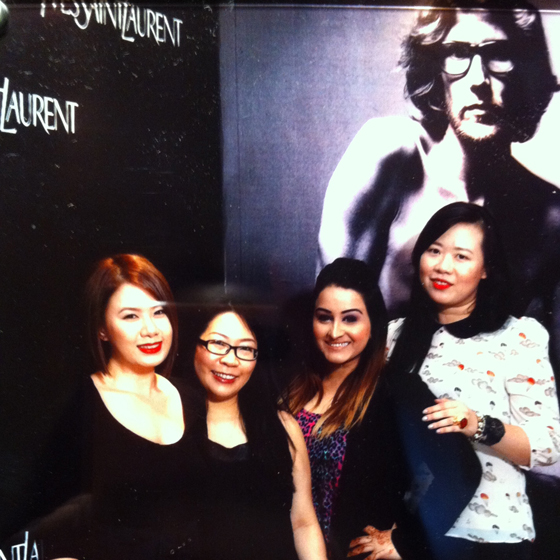 my armcandy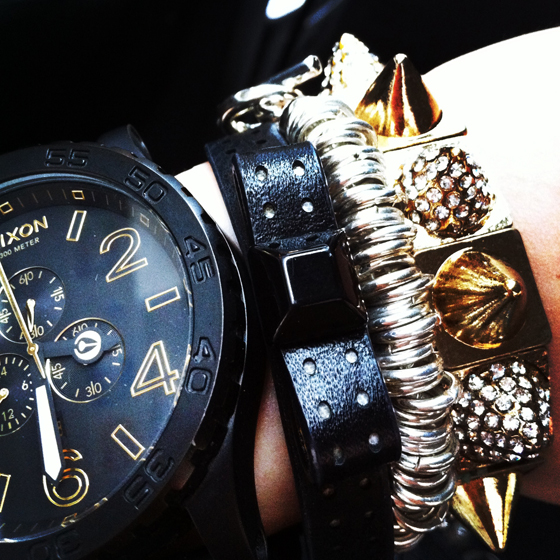 and some staring up the ceiling moments...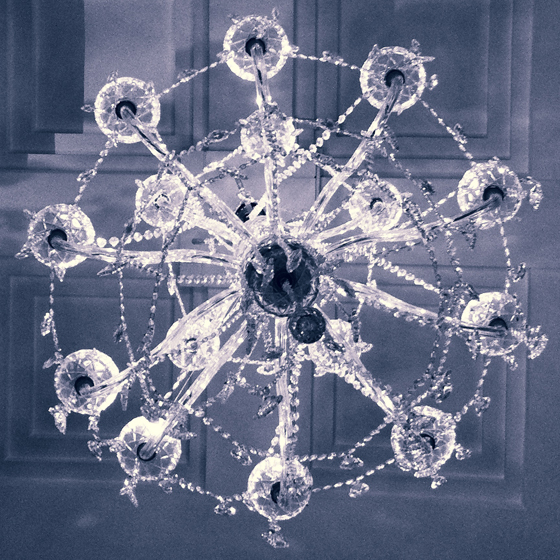 Can't wait to show you more more more!  
I think the YSL beauty store will open soon, by the 17th September.  
ION BASEMENT 2 (same level as the MRT station, you can't miss it!) 
Hope you enjoyed the pictures, and I have showed you a glimpse of the lovely event hosted by YSL beauty!
Thank you for reading!