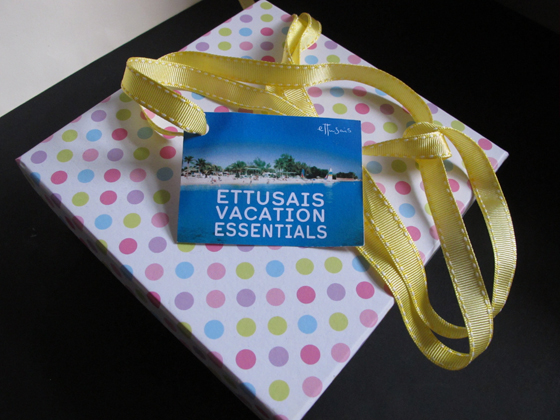 July 2012
A few weeks, I received a package of super cute summery nail polishes from Ettusais.  Finally got round to trying them out, and I must say, I am super impressed by the quality of all these polishes.  In my nail swatches, I applied a layer of Butter London basecoat, 2 coats of color (unless specified), and a layer of Ettusais Gel Top Coat.  I will give more color descriptions and my thoughts in the swatches below.   Overall, I highly recommend these polishes, they are tiny, great for those who want to try a lot of colors without worrying about buying big bottles that will never be used up.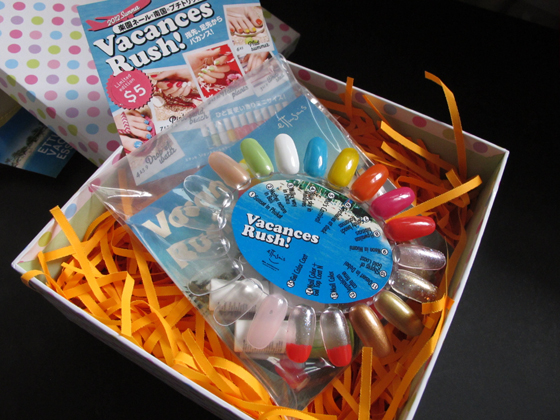 Ettusais launches an array of nail colors inspired by resort vacations.  Made for a summer's use, pick from vivid, glittery or pearlescent hues, stash them in your luggage and leave space for some holiday shopping too. 
These mini 2ml bottles retail for $5 each.  Pick a bunch to match your perfect summer vacation!  :)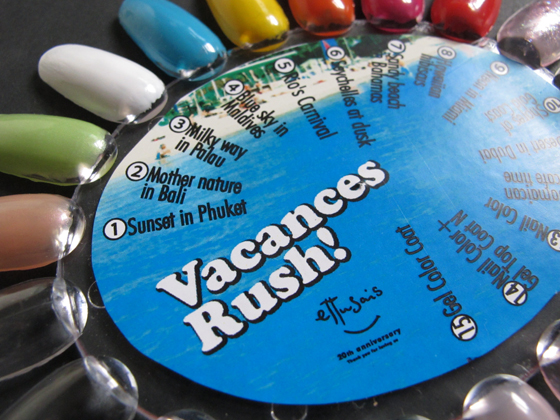 Product features: 
Dries quickly
Coats nails smoothly and evenly
Shiny and glossy finish
Formulated with natural treatment ingredients and is toluene-free
Fragrance free
Shades:
1 - Sunset in Phuket
2 - Mother Nature in Bali
3 - Milky Way in Palau
4 - Blue Sky in Maldives
5 - Rio's Carnival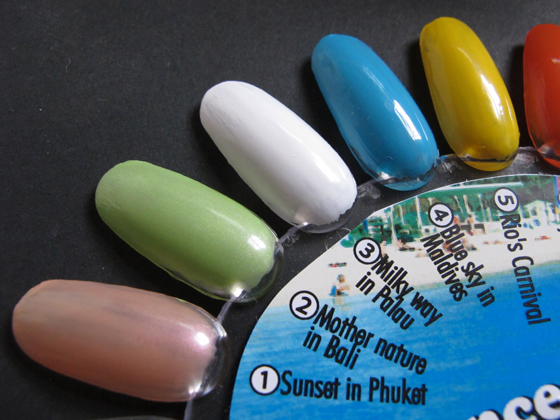 6 - Seychelles at Dusk
7 - Sandy Beach in Bahamas
8 - Hawaiian Hibiscus
9 - Neon in Miami
10 - Shores of Gold Coast
11 - Desert in Dubai 
12 - Jamaican Cafe Time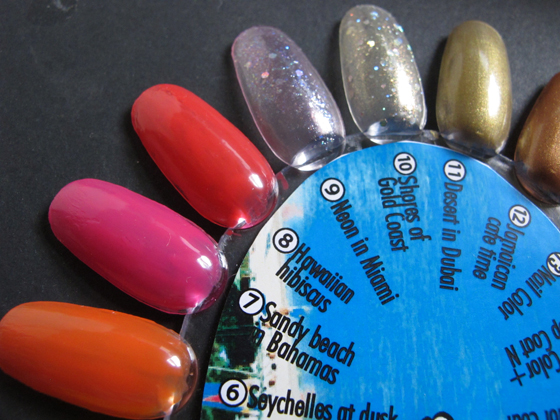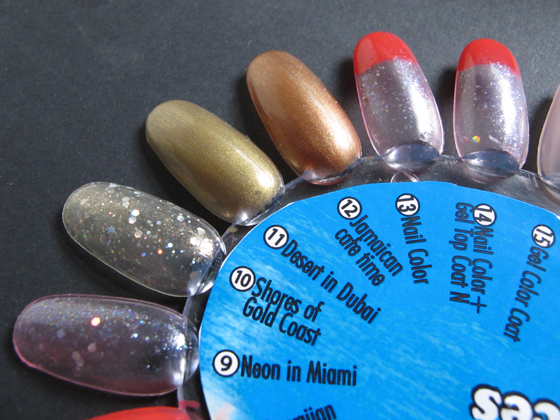 I will be swatching this shades.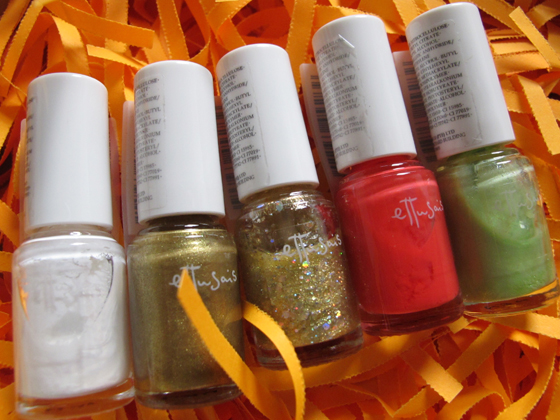 Before I start, I must say these tiny bottles surprised me with their full brushes which spread out easily over my nail surface, and apply beautifully and smoothly.  There is a mixture of creamy, shimmery and glittery shades among these 5 shades, and they all apply equally smoothly.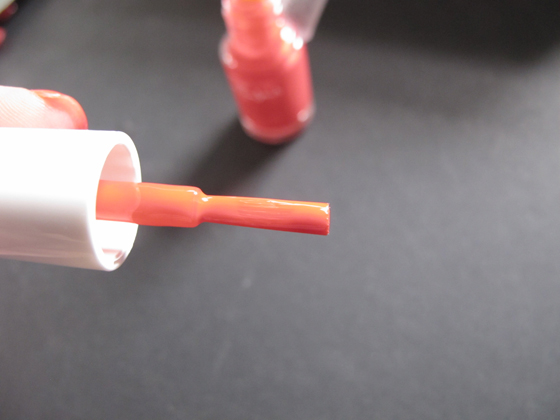 11 Desert in Dubai
This is a metallic cool tone golden shade.  It's very flattering on my skintone. No brush strokes despite the frosty shimmery formula.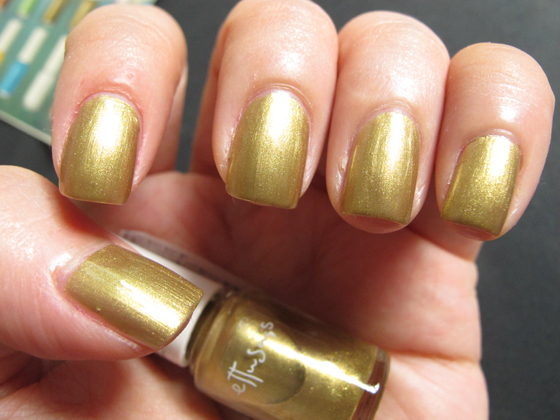 Going to apply 10 Shores of Gold Coast on top...
It is a holographic glitter topcoat in a sheer golden base.  
Perfect to layer over Desert of Dubai.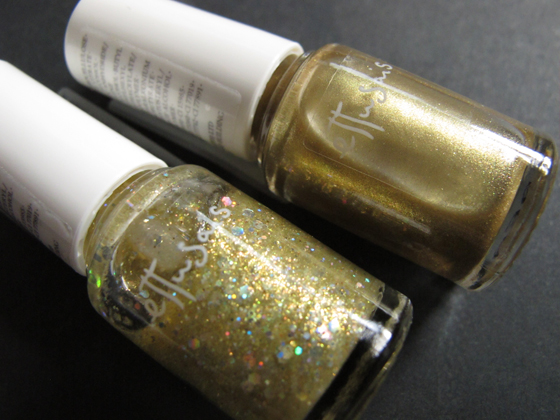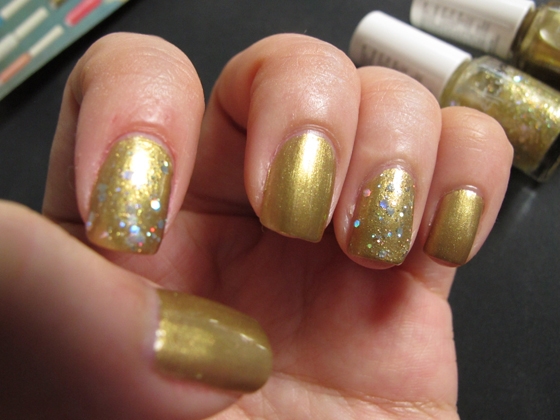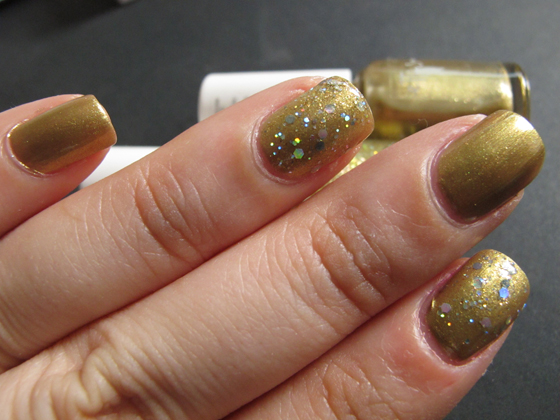 03 Milky Way in Palau 
This, this this... is the PERFECT WHITE. Two coats, no streaks, it is so bright, so sharp, so cool that it just glows.  
I need to find out if this comes in full sized, because I think I really need it. 
(I have China Glaze white out, but it is like a warm white that reflects a little ivory..
but this is just pure pristine white, amazing, and I am in love with it)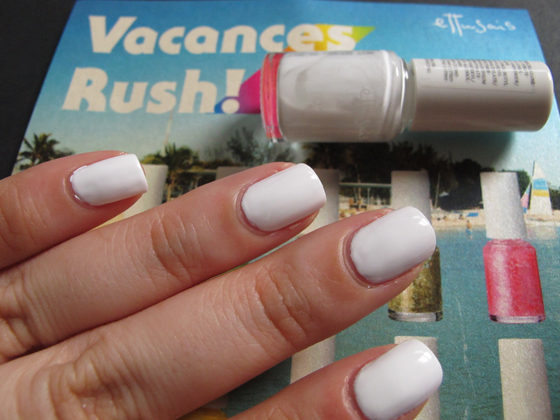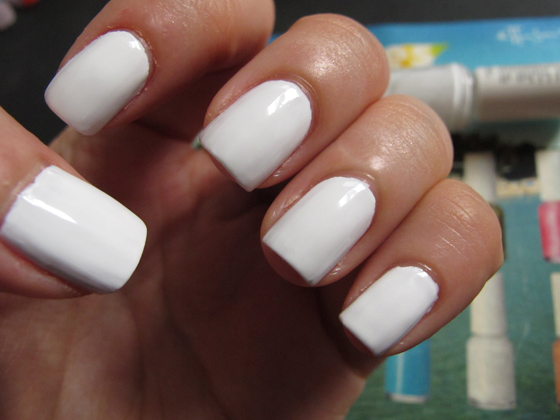 08 Hawaiian Hibiscus
A coral red, this would be great for toes, and makes your skin looks like they have a healthy summer tan.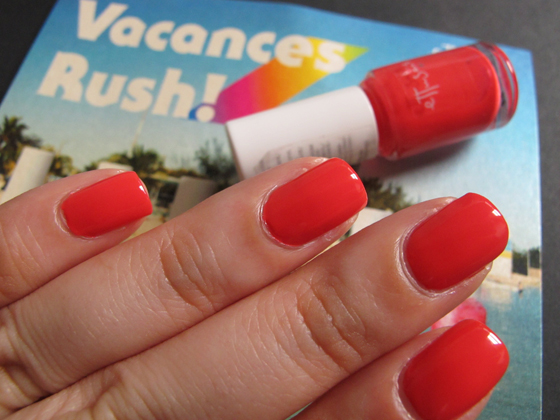 02 Mother Nature in Bali
This is a pale crispy green with subtle silvery shimmer.  
I had to apply 3 coats for this shade, for maximum creaminess and opaqcity.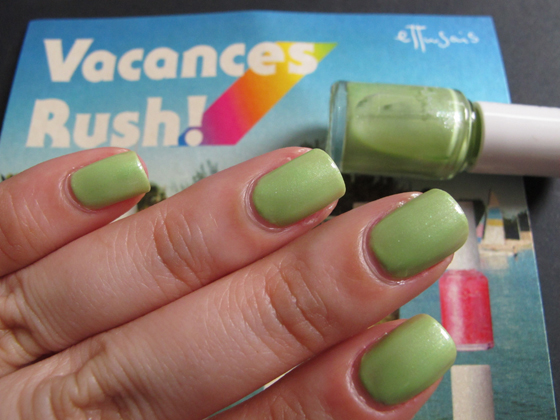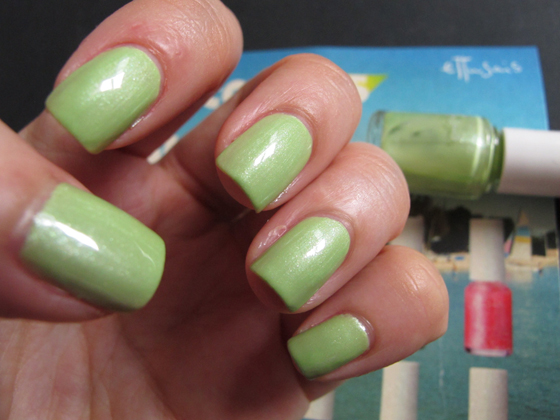 Love all these shades, and love that the quality of this mini bottles of nail polishes are so fantastic!
Hope these swatches have been helpful, and do check them out soon!  :)
Thanks for looking!