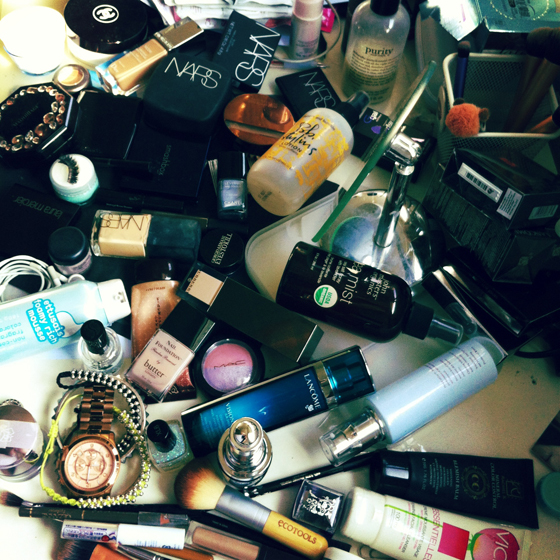 Yup, this is the weekly mess on my table, at the end of each week... because I would be pulling stuff out that I want to try, gathering things that I want to take a group picture of, or just general chaos going on...  and at the end of each week, I shall attempt to put things away, so the following week, I try to take out new stuff to try.  
Just a few random faves at the moment: 
Eco-tools face brush
Holy Grail serum combination - Lancome Genefique & Visionaire, I really can't stress nor repeat this enough.  The Rachel K skincare range unfortunately didn't work out for me (passed it to my mom for trial), and I went back to my regular skincare routine, and this serum combo calmed and restored my skin in a couple of days.
Salty hair sprays for volume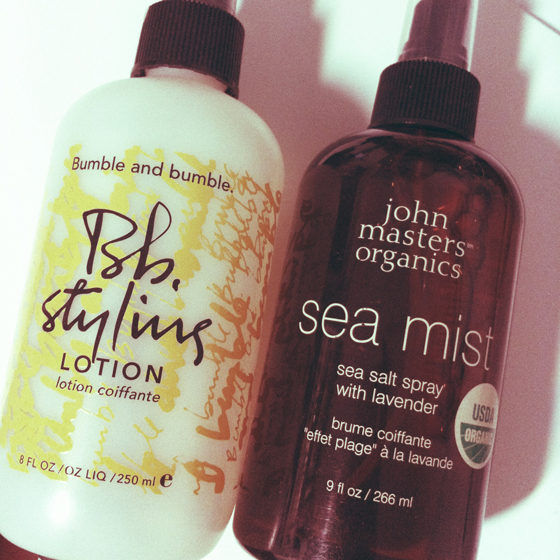 Foamy face washes 
NARS Sheer Glow foundation
Elizabeth Arden Pure Mineral powder foundation
Many more stuff which I should eventually get to feature on the blog soon, soon... 
A few more shots from my instagram to recap this awesome month of August - spend lots of time catching up with my cronies.  Love love them!
Girlfriend flew in from Hong Kong and we spent quite a couple of days together hanging out, together with my sisters and cousins, it is awesome when they are all not working and studying, and I have to juggle my work hours and going to meet them after work!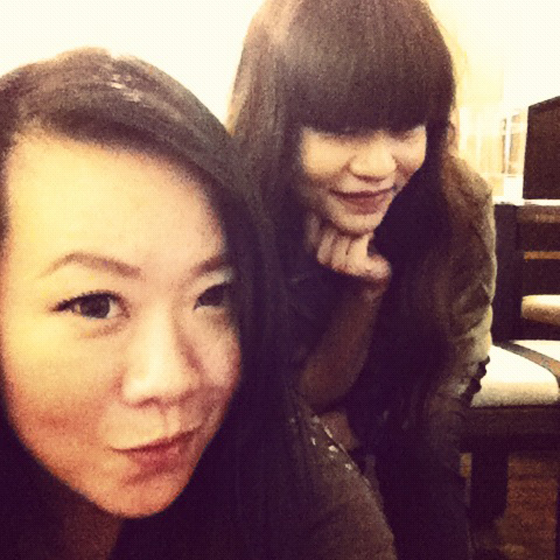 went to watch Bourne Legacy with my siblings too
love the good lighting, we look flawless and radiant (ps I was wearing my GA Maestro foundation) 
tea time with my cousin and auntie!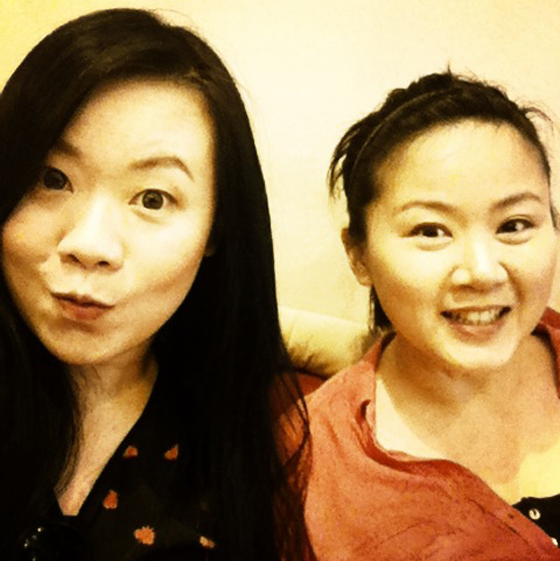 dim sum with colorful legs and wicked shoes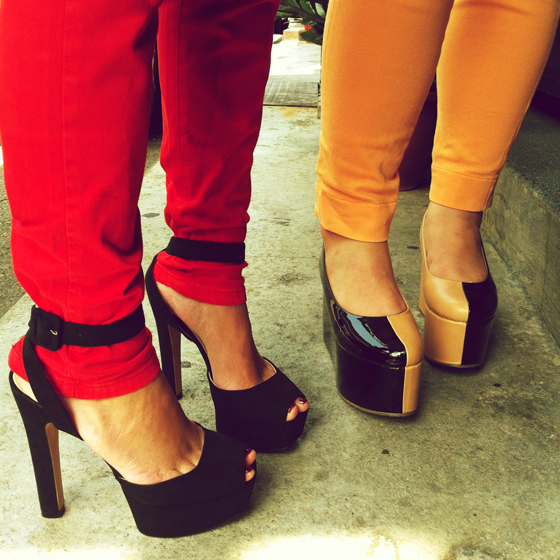 lots of arm candy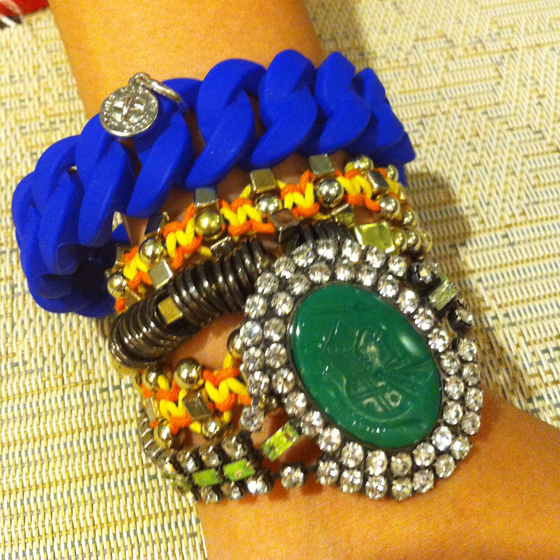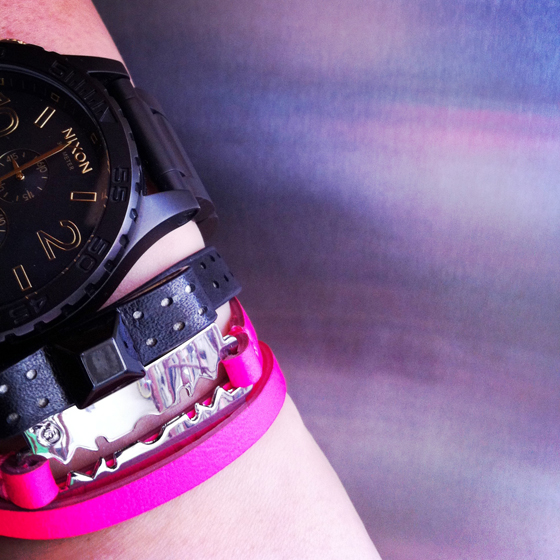 went to see the Hermes Gift of Time exhibition 
(well, actually I was there for the free bag lol)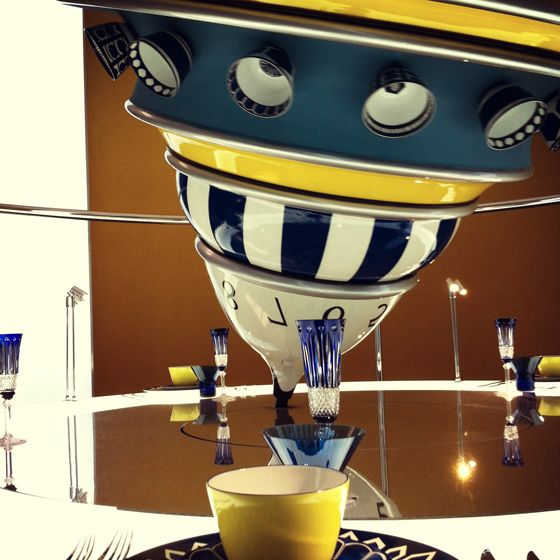 National Weekend feasting at my place, with Kimberly, Amy and Jerlaine 
Jerlaine took this hilarious picture
read all about this fun day here at Kim's blog
lots of food, lots of manicures, lots of laughter!
We have many more outings planned! 
had yummy dinner and desserts with Amy & Jerlaine recently
check out the rainbow cake, and panna cotta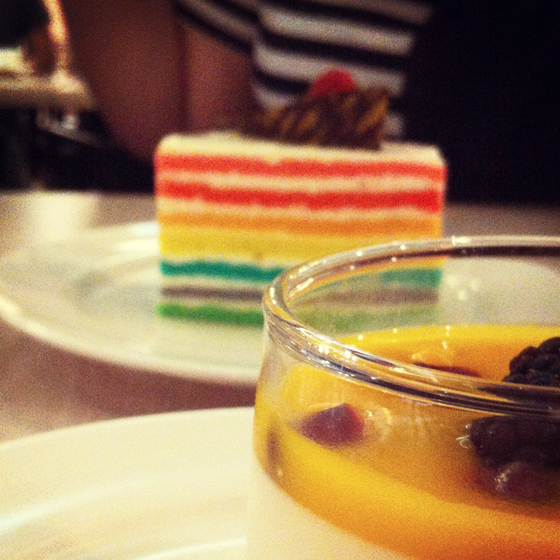 latest addition to my Jo Malone collection - 154 
Thanks to my gf for offering to help with the purchase! 
attended one of the most exciting press event this year - NARS NARS NARS 
will do a full entry, soon I hope!  
Although NARS really needs no introduction on The Makeup Blogette...right?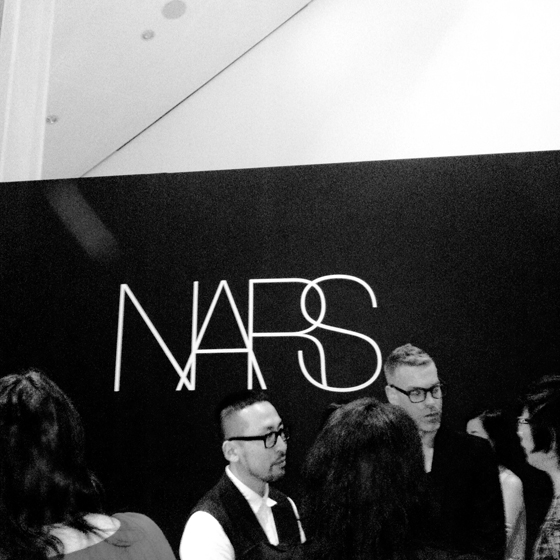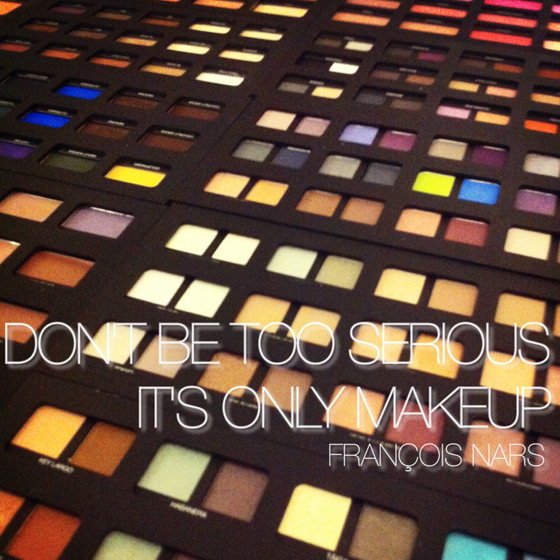 NARS Fall Preview - Storm Bird nail polish
You need this - beautiful one coater! 
Click here for Makeup Stash's feature.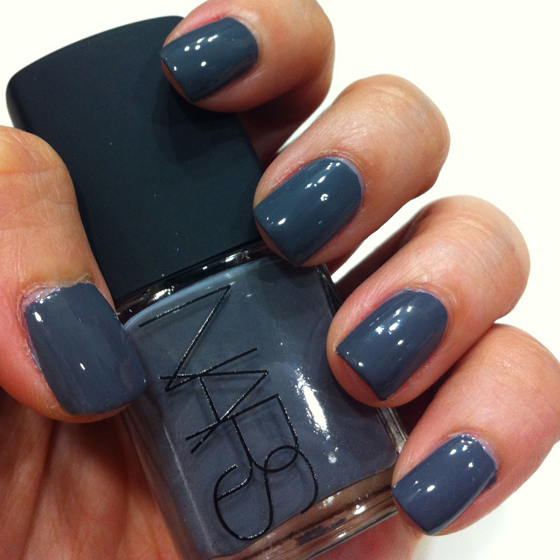 New products that I need to feature, and fall preview! 
Lancome!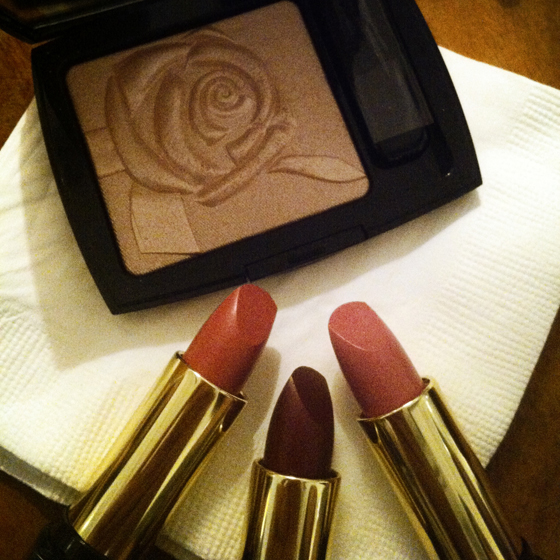 Joey and I tried out the latest Lancome lippies.. beautiful raspberry red, perfect for the fall season...
again, can't wait to play with these new goodies!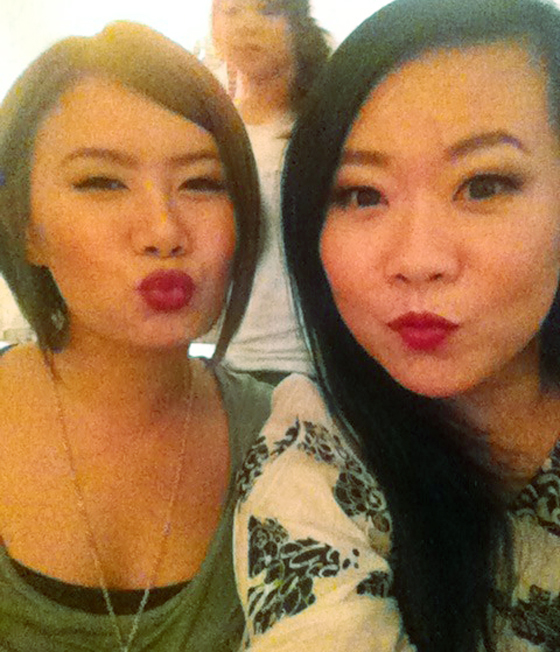 Shiseido Lacquer Rouge  - click here for information and complete swatches
can't wait to use this in an upcoming LOTD... Love the shades I have picked.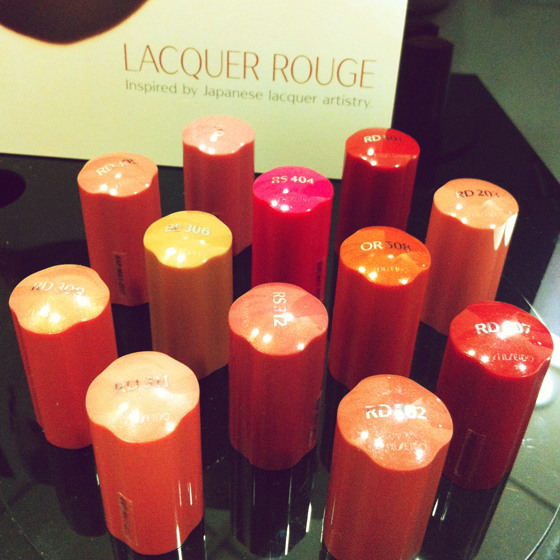 New Dior NUDEskin launch - this is going to be big... so keep a lookout during September!  
Trying out the foundation at the moment, shall review it soon.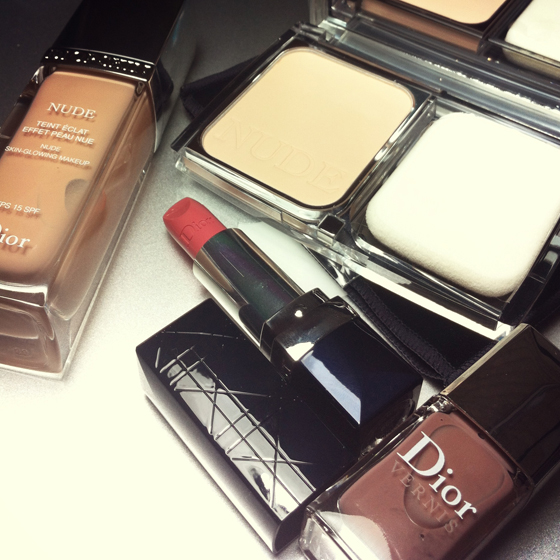 August Bellabox! 
Love the I love SG bag...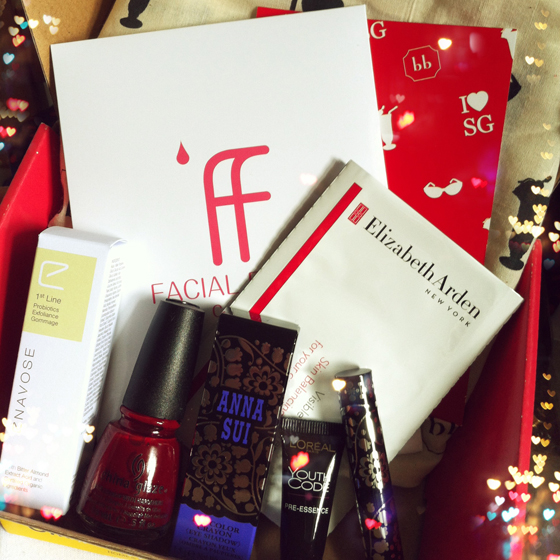 Biore Jelly Face Wash, look at the cute press kit,
love interesting packages like this, to brighten up a long work week
Shall feature this soon too.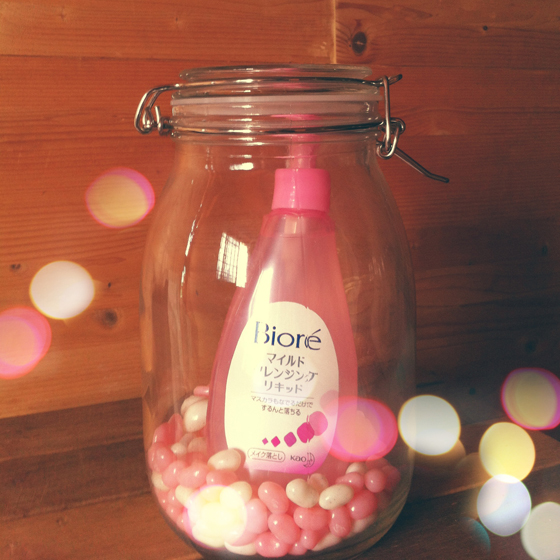 and new loots!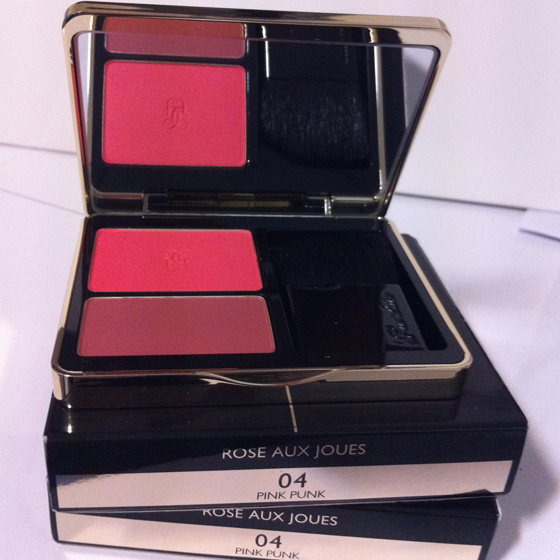 Lastly, there will be a August Blogsale, which I will be posting 31 Aug 2012. 
This will be a huge one, as I didn't do a July blogsale.  
Sorting out the logistics and inventory, will give you a sneak peek a few days before the actual sale.  
Stay tuned!
Not too sure if this entry has been helpful, but hope you enjoyed reading, or scanning through the picture spam anyway.  
Thank you very much for reading!