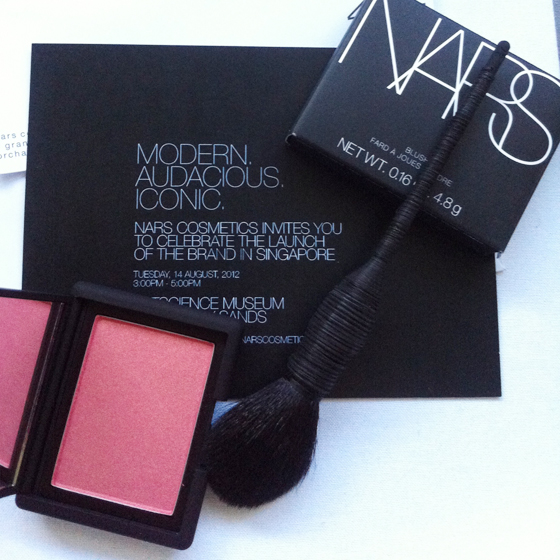 Hi!
Received another NARS package this week (Friday), and I think this might be the final installment of my NARS teasers coverage...It has come to a climax, and so with the very aptly named Orgasm blush, and also the Yachiyo brush, we have a taste (or more) of NARS cult classics items the past month or so. 
I think the Orgasm blush really needs no introduction, hailed by many as the must have item (or blush), it is a universally flattering peachy pink tone with golden shimmer.  This is incidentally my very very first NARS item (bought too many years ago when I was on vacay in Paris) and it is still sitting in my NARS drawer, a little neglected, but still one of my special makeup items. 
NARS also has a range of both modern and traditional makeup brushes, and the Yachiyo brush is a very soft face brush that is fashion after tradtitional Kabuki Theatre artistry.  It is a brush which got me lemming, and always contemplating to order, but always OOS (especially during promo & sale periods) so I never managed to get my hands on it.  So I am really happy to be able to receive this brush in my package from NARS.  :)
Let's look at the products in detail: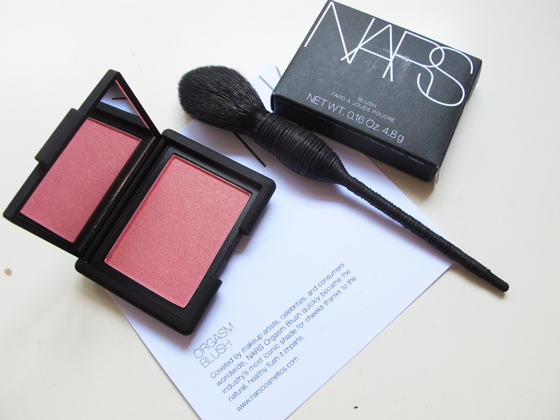 Orgasm - Peachy Pink with Golden Shimmer
The ultimate authority in blush, NARS offers the industry's most iconic shades for cheeks. Natural, healthy-looking color that immediately enlivens the complexion. A light application of even the highest-intensity hues delivers a natural-looking flush.

* Silky texture in matte and shimmering shades
* Micronized powder ensures soft, blendable application
* Iconic NARS shades
François' Insight
"When I created Orgasm Blush, I came up with the name first then created the color. I wanted something a bit audacious.
Artist Tip:
Smile and apply blush to the apples of the cheeks using the Yachiyo Brush. For a dimensional, contoured look, apply a shimmer blush to the apples and a matte blush to the hollows of the cheeks.–SHAYNA SHAPIRO, LEAD TRAINER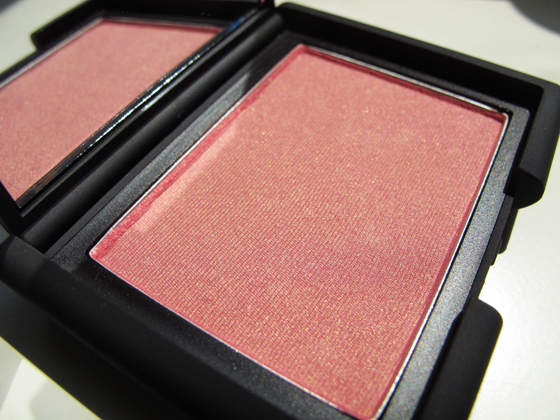 New Orgasm (Left)
my current one, which is several years old (Right) just for comparison's sake
The new item seems peachier, but the golden shimmer is the same.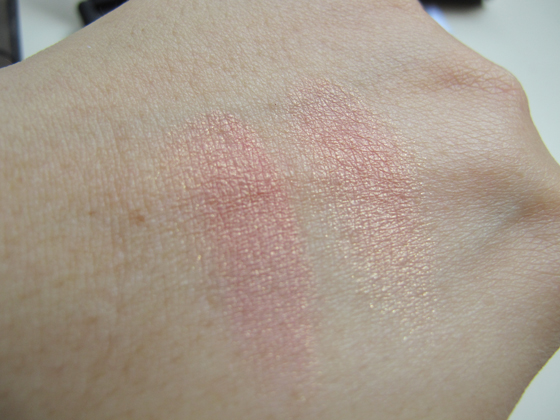 NARS Orgasm VS Deep Throat (Flirty, sheer peach)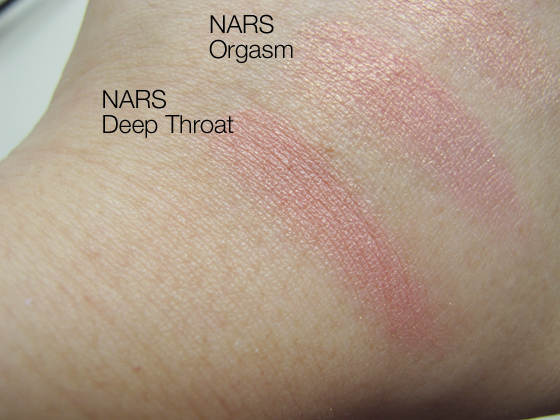 The Yachiyo brush is another Iconic NARS item.
Inspired by traditional Japanese beauty rituals Kabuki Theater, the NARS Kabuki Artisan Brushes meld heritage with modernity, in both concept and function. The multi-functional design of the Kabuki Yachiyo Brush, with its tapered dome head, makes it excellent for defining cheekbones, highlighting the complexion, and blending and diffusing color on or around the eye area.
Made with very soft Pen Super Goat hairs, which are ideal for blending pigments
The hand-spun black wisteria handle preserves its unique traditional character
The Yachiyo Brush is one of my favorite tools. The shape of the brush and the density of the hair picks up and deposits the right amount of color every time. It's the perfect brush for contouring, highlighting, and sculpting the face. –James Boehmer, Director of Global Artistry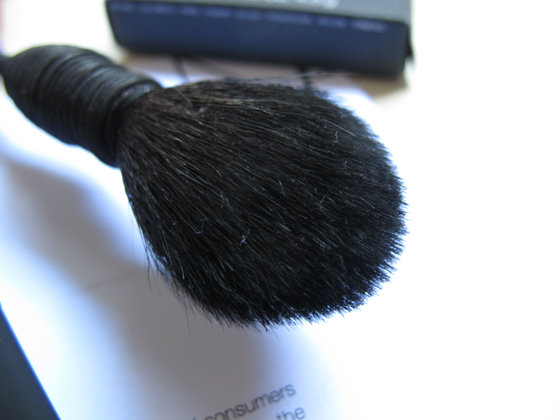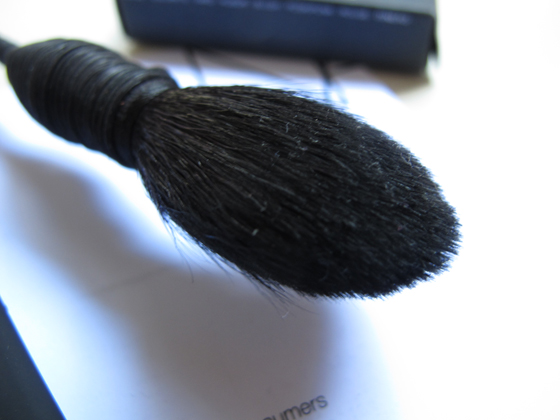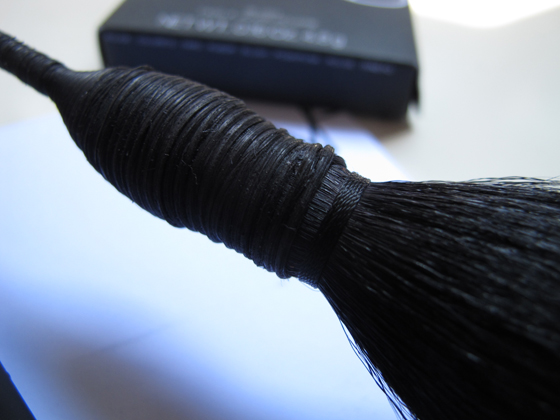 For more NARS Teasers, click here.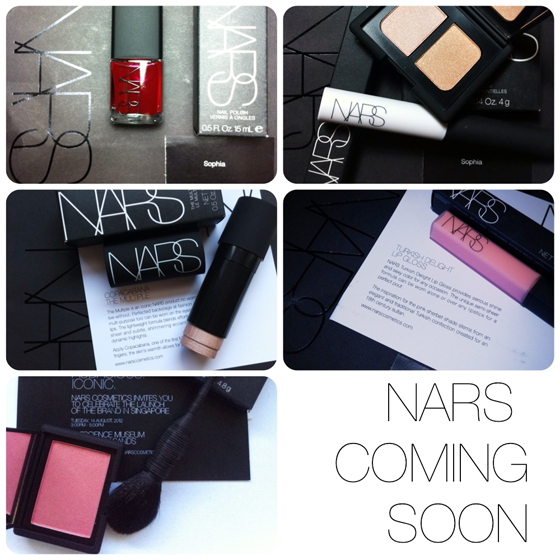 NARS will be launched in Singapore towards the end of the year at the newly renovated TANGS Orchard.
(ps The NARS Fall collection will be available by then too)
Hope this has been useful, and for more NARS updates, stay tuned to this blog, or follow me on my Instagram. 
Thanks for reading!