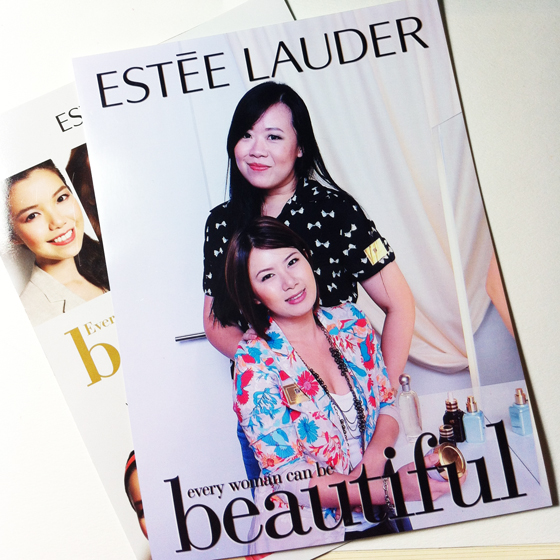 Hi everyone
Just a quick sharing with you about Estee Lauder's special event that's going on at The Paragon Atrium from 24 - 29 July.  During this period, you will be treated to a series of makeovers and workshops, and find the look for you and your lifestyle.  I was there yesterday with Joey [JoeySpace] and checked out what's happening and waiting in store for those who signed up.  
Lots of makeover stations, a special area for workshops, photoshot set up, and also a retail area - and lots more Estee Lauder customers getting themselves dolled up by the Estee Lauder makeup artists.  We didn't opt for the makeover, but we took a quick shot at the photoshoot area, and got a printout for each of us on the spot (after perhaps 15 minutes). 
But anyway, in case you are making weekend plans, here are some details which you might find useful:
the Makeover
Choose a look that suits your lifestyle, with professional hairstyling by Vive Hair Salon, and a 6R makeover shot of your new look by Picture Works
Registration cost $120 (fully redeemable for Estee Lauder products at the event)
the Workshop
seats are limited - registration is $120, fully redeemable for Estee Lauder products at the event
Special promotions 
be rewarded with beauty treats when you buy Estee Lauder products during the event 
- a 6 piece gift set when you spend $180 or more
- spend $220 or more and receive a tote bag
- a $280 or more purchase gets you a nine-colour lip palette
- first 200 customers to spend over $180 get a free 3-month magazine subscription
Details: 
July 24 - 29, 2012  (Tues - Sun) 10 am - 9.30pm daily  Paragon Atrium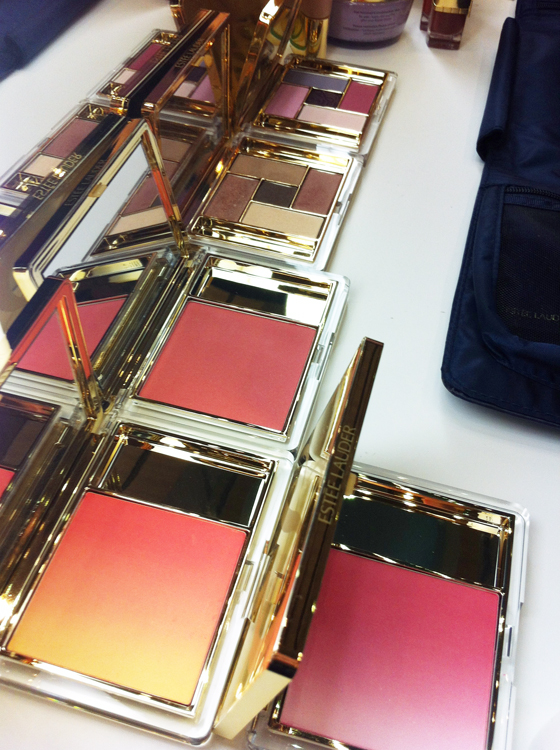 I was playing with the nail polishes on display... totally in love with the red shades.
Formula is very smooth and creamy.
colors for your reference
from my thumb to little finger 
pure red, enchanted garnet, tempting melon, nude attitude [very very sheer, like a french manicure color], purple passion

hastily swatched whilst I was standing at the counter, don't mind the messy paintjob!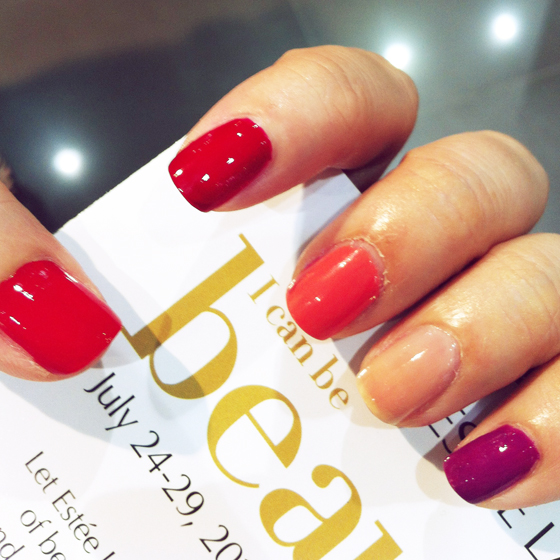 and just to share this video that just popped up on my YT subscription list 
the Estee Lauder Paris inspired nail polish collection to be launched soon, stay tuned
[ps watching this vid - I need to go Paris again!]
Hope this has been helpful, and do check out this event if you do hit town this weekend! :)
Thanks for reading.